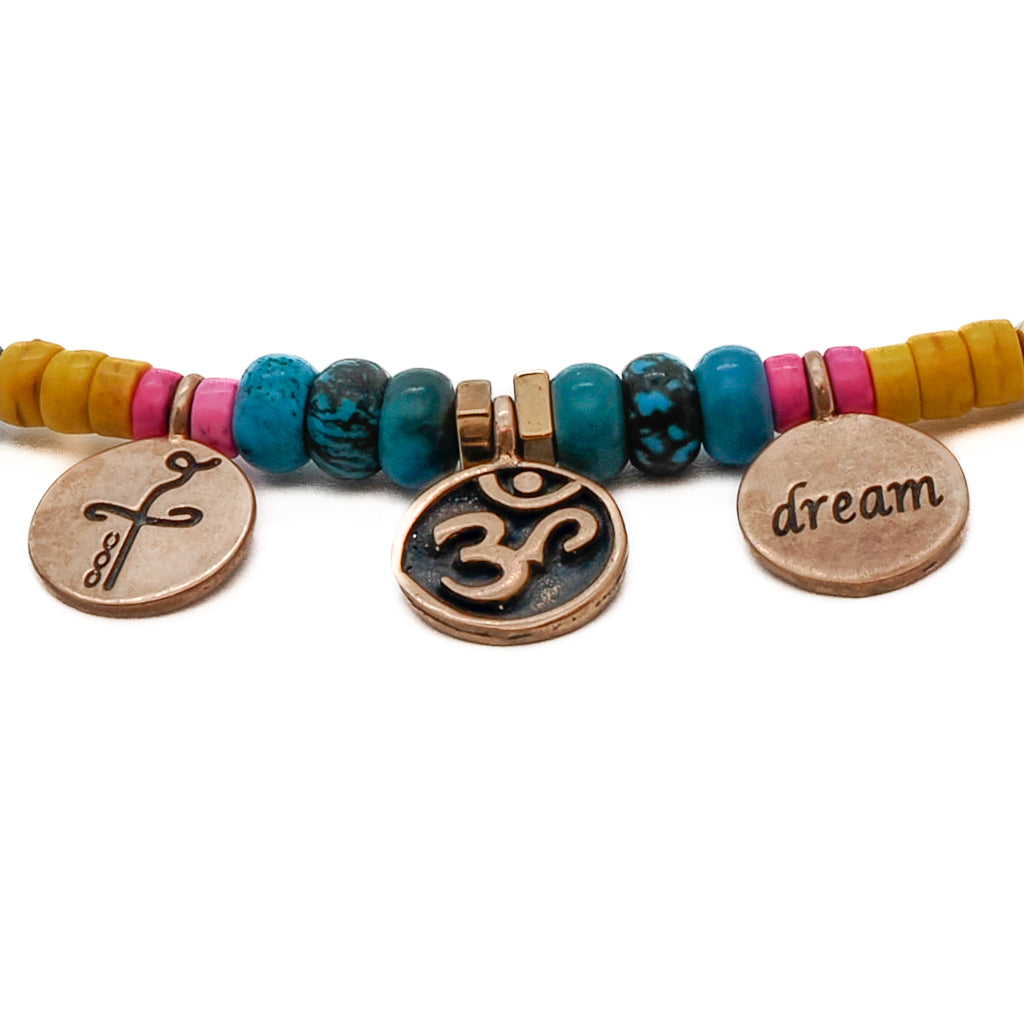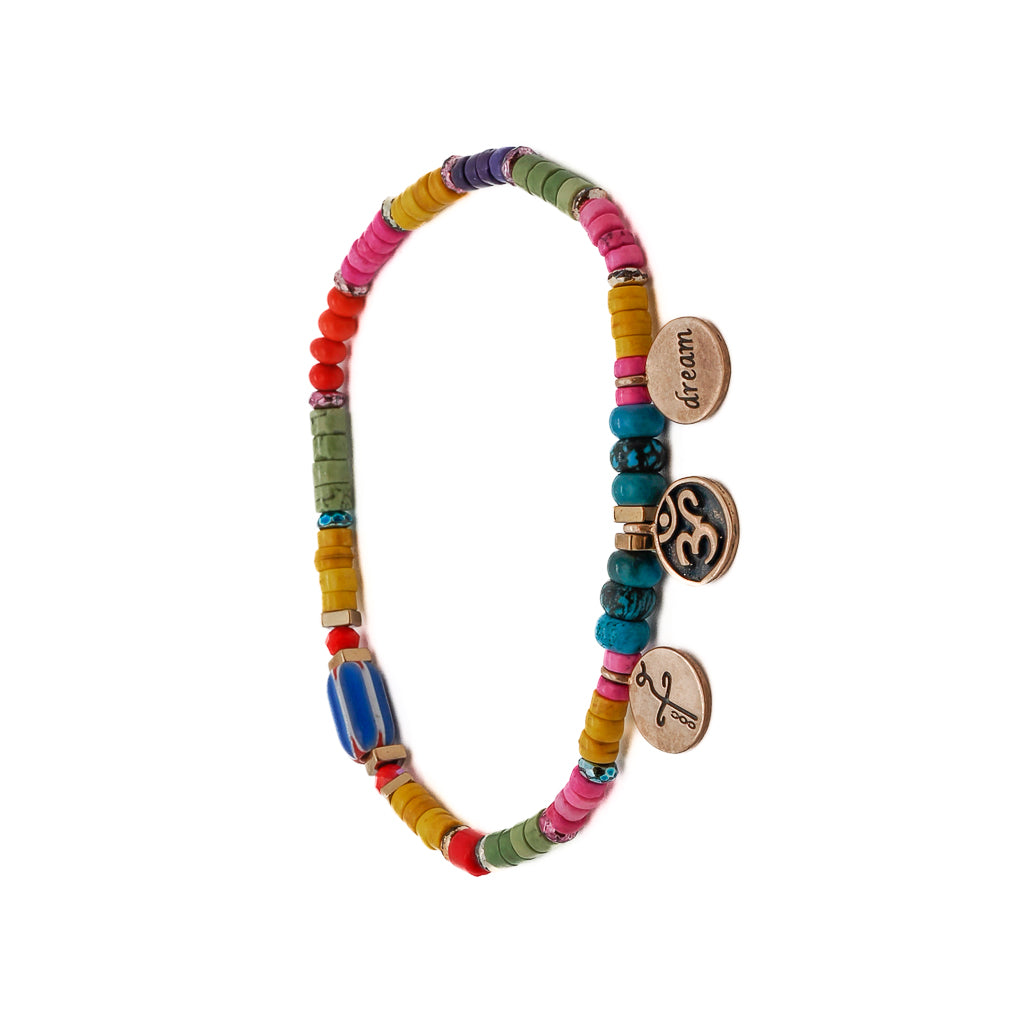 The Yogi Dream Anklet is adorned with bronze gold-plated Om-Dream and Heal charms. The Om symbol represents the divine and the unity of all things, while the Dream and Heal charms symbolize the power of dreams and the potential for personal transformation and healing. These handmade charms serve as gentle reminders to embrace the power of intention and self-care.
This unique anklet features carefully selected elements that come together to create a harmonious and meaningful design. At the core of the anklet are turquoise stone beads, known for their calming and healing properties. The turquoise stones symbolize balance and protection, inviting a sense of peace and harmony into your life.
Wear the Yogi Dream Anklet as a symbol of your spiritual journey and your commitment to manifesting your dreams. Let its combination of meaningful elements and vibrant energy inspire you to embrace your inner yogi and cultivate a sense of peace, balance, and fulfillment.
I personally hand craft each piece, making them one of a kind and meaningful...Each piece is unique like we all are..
Details;
6 mm Turquoise stone beads
Gold color hematite stones
Colorful howlite stone beads
African blue bead
Bronze gold plated Om-Dream and heal charm
Anklet size 8.5'' to 9" on stretchy jewelry cord. Contact me if you need adjustments
Handmade in USA
Every Ebru Jewelry purchase will arrive wrapped in a gift box
Share