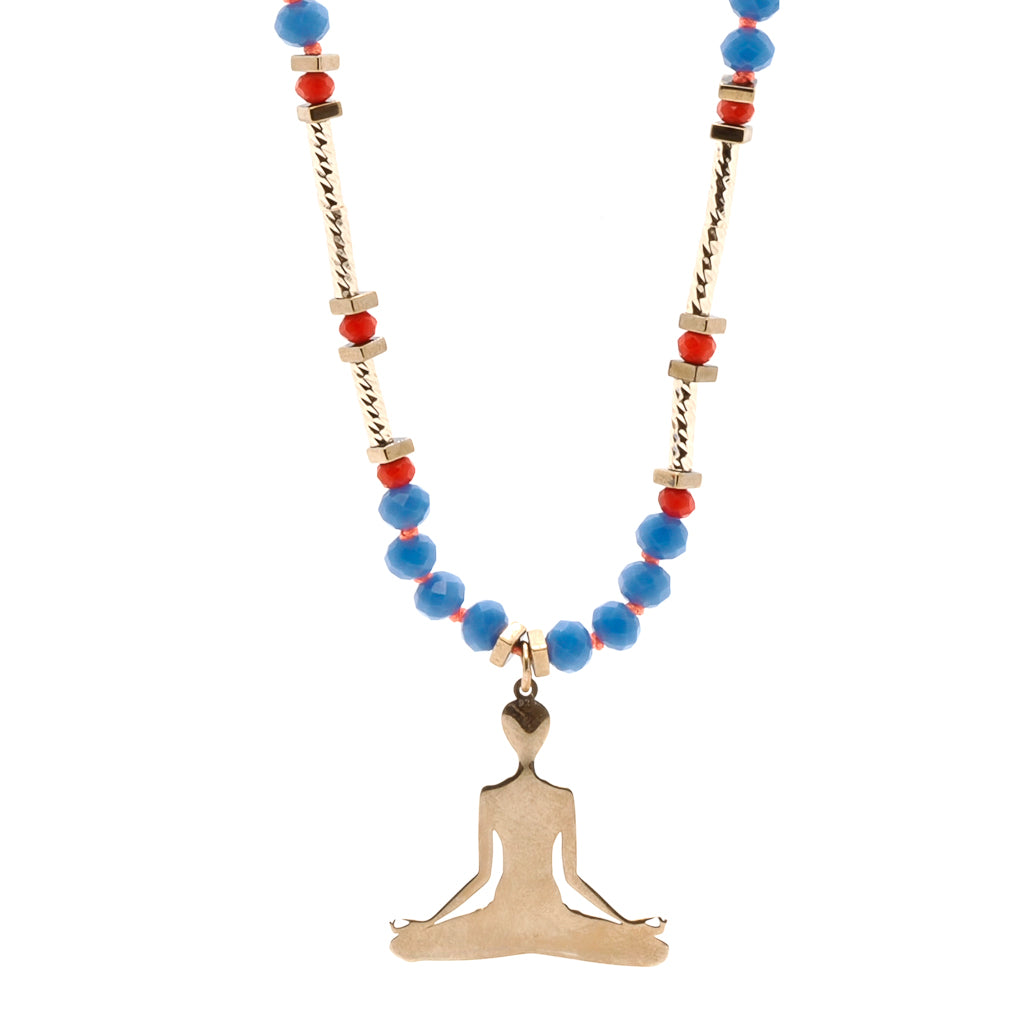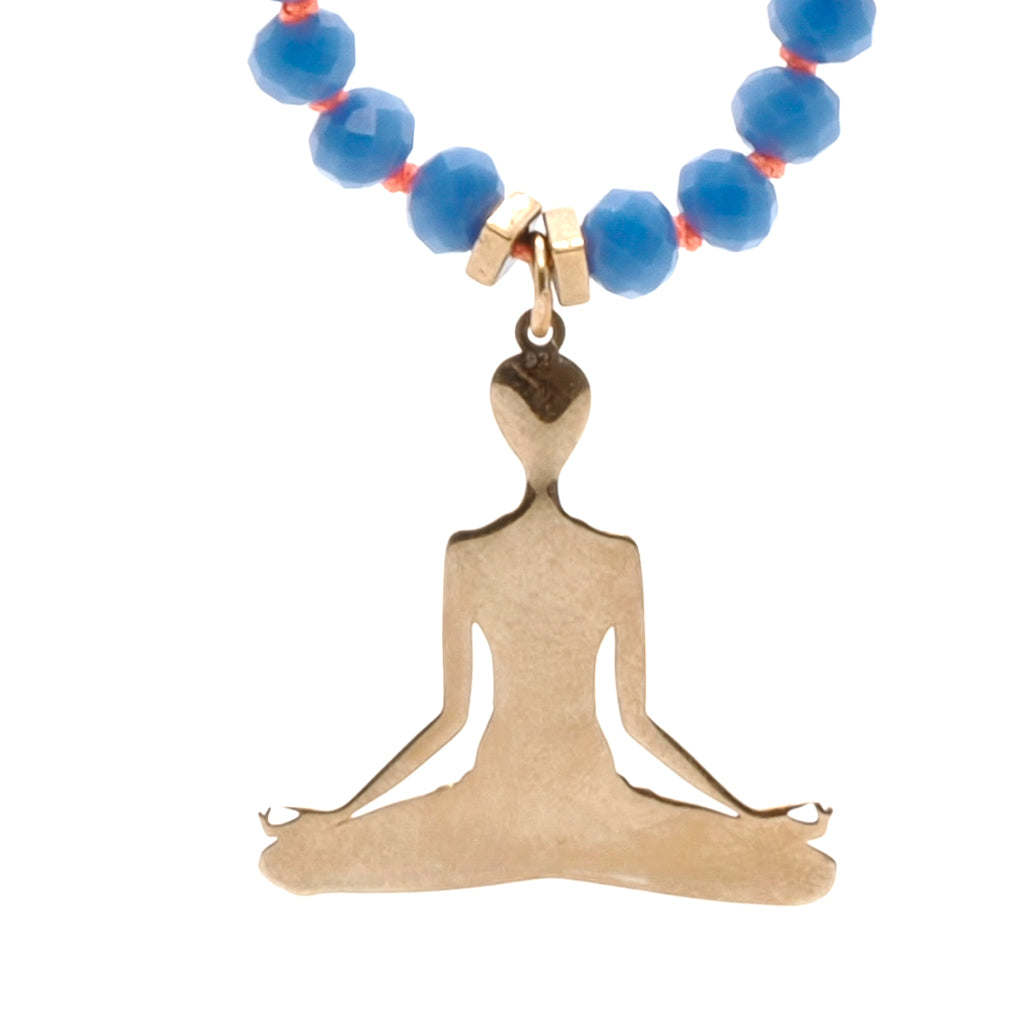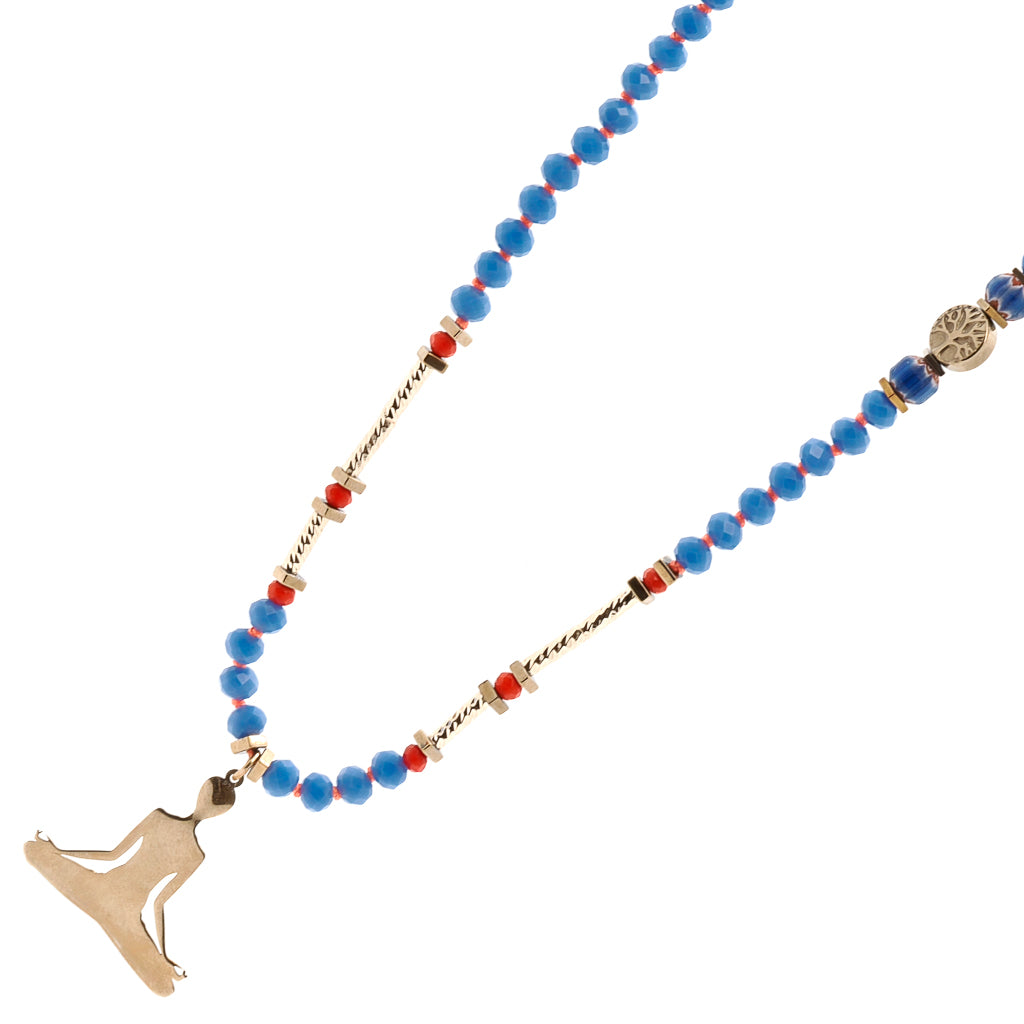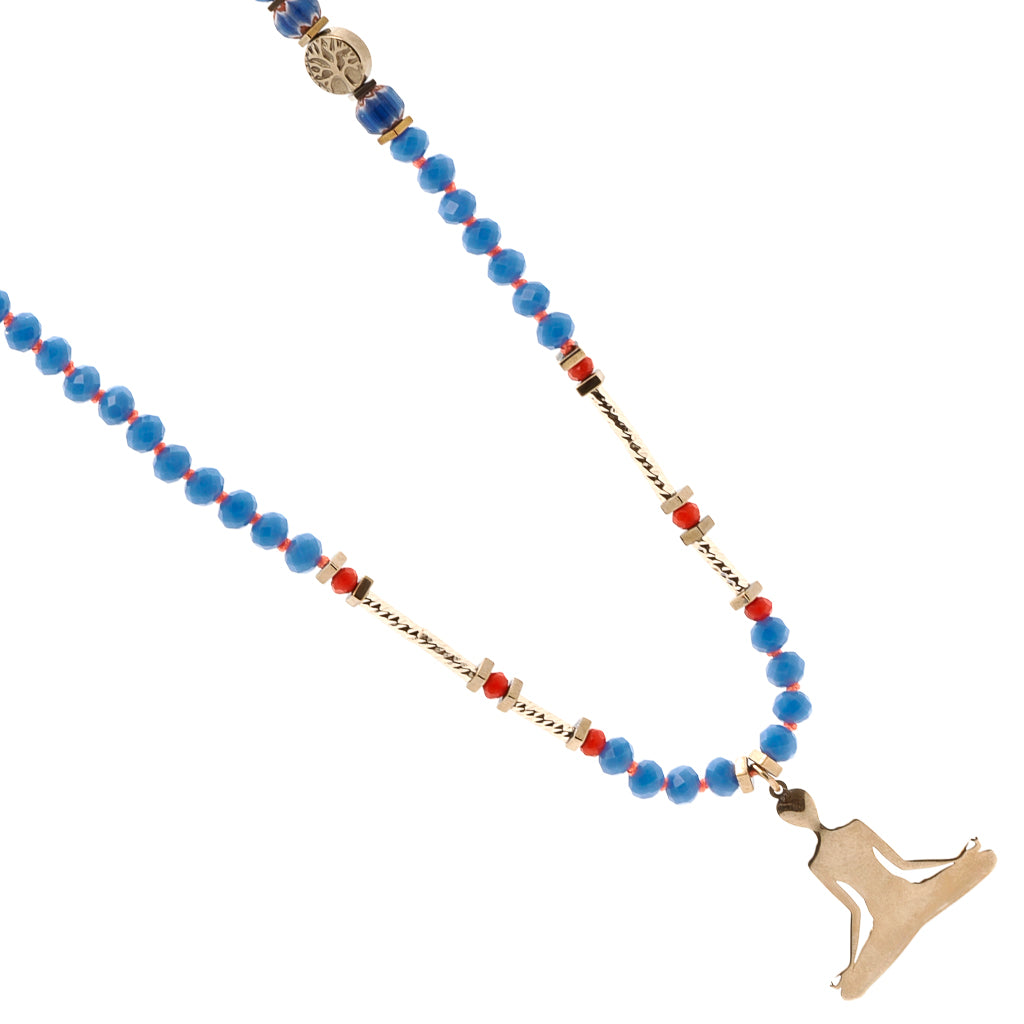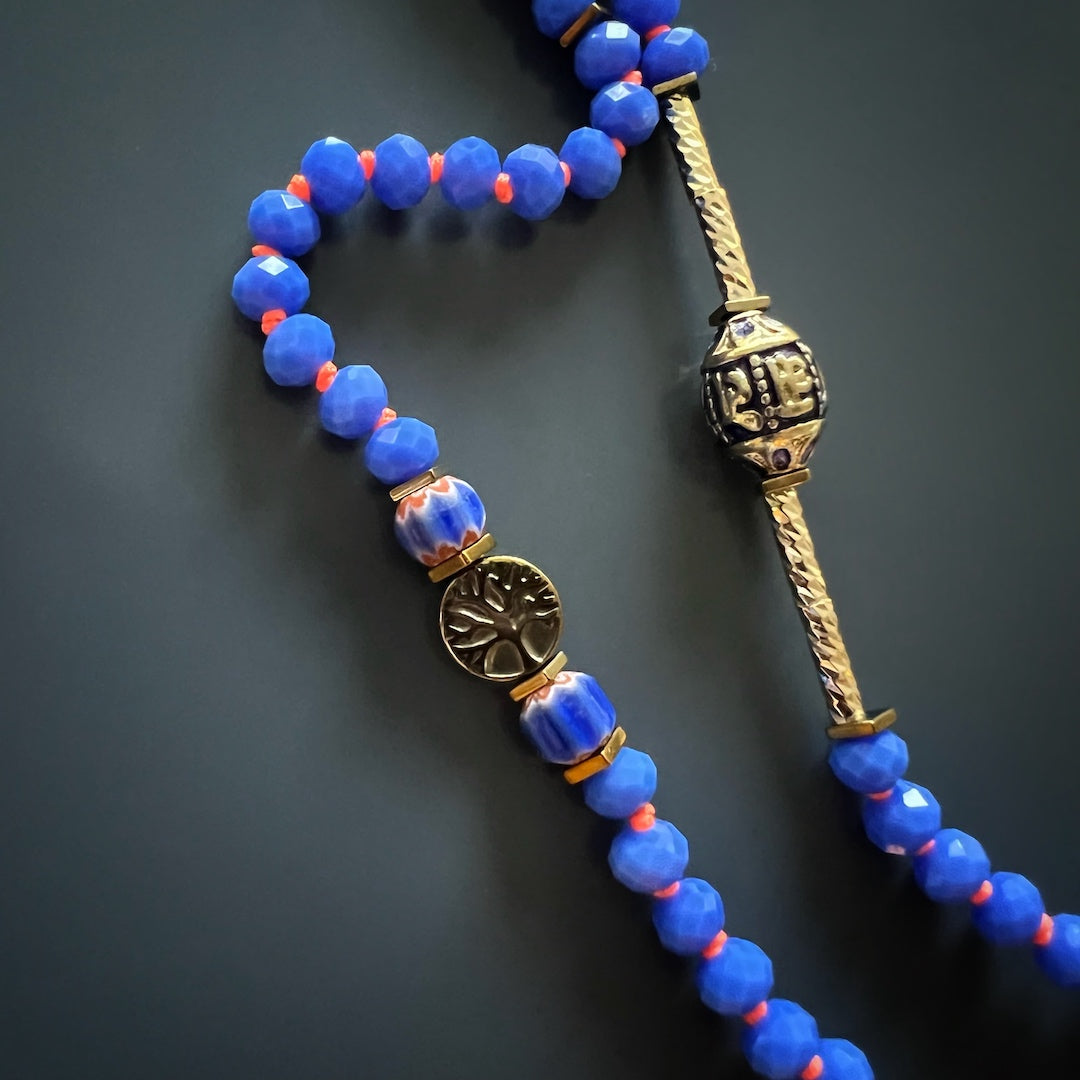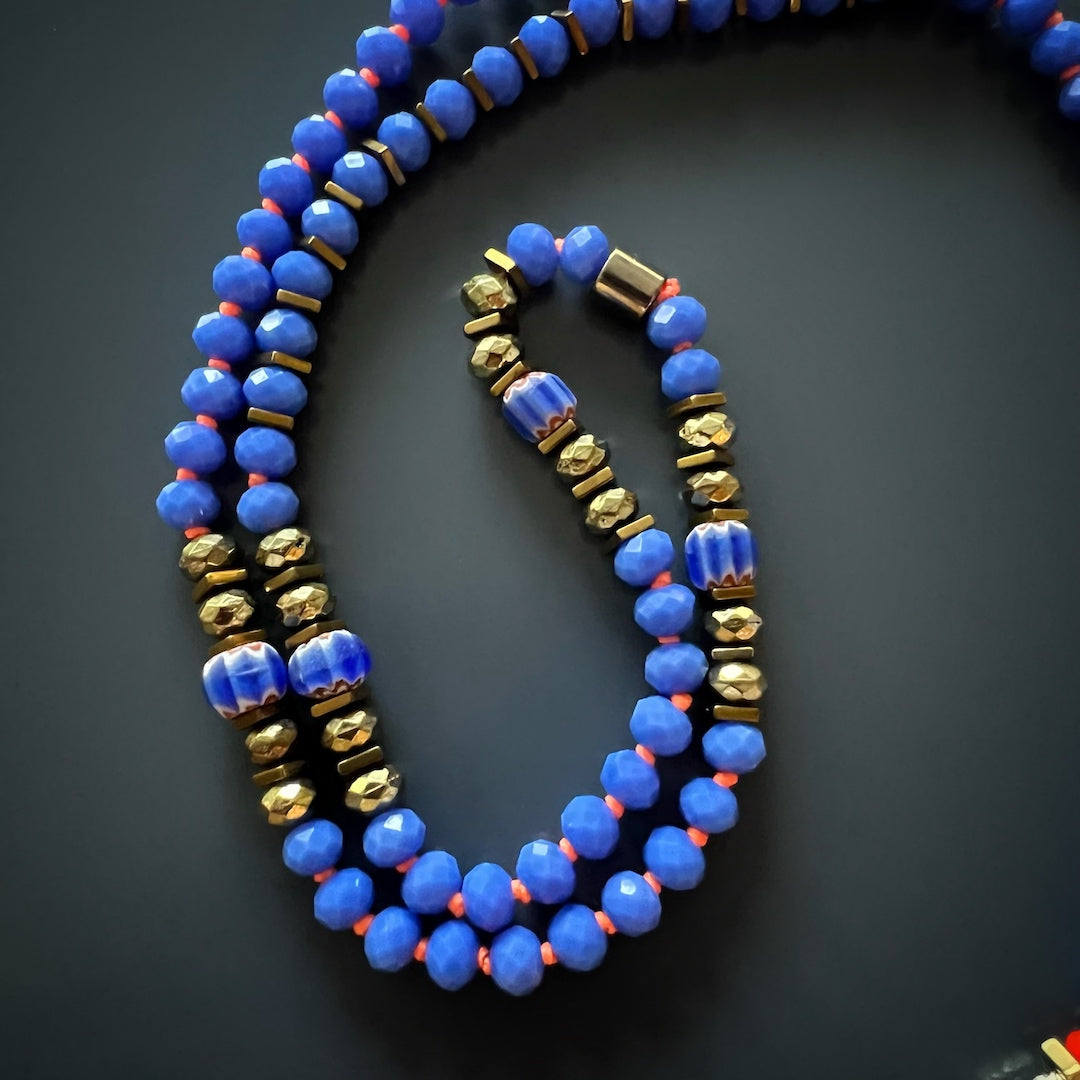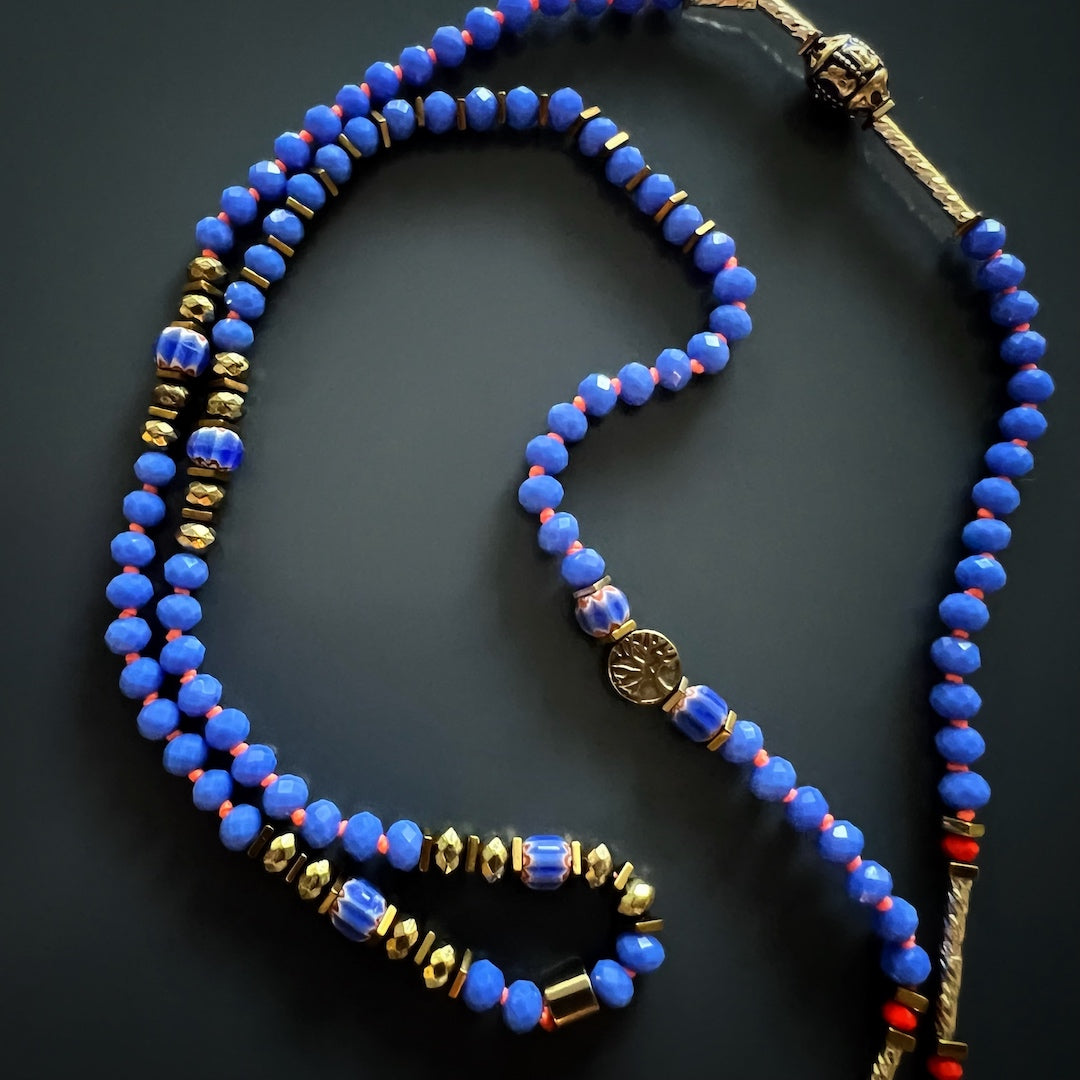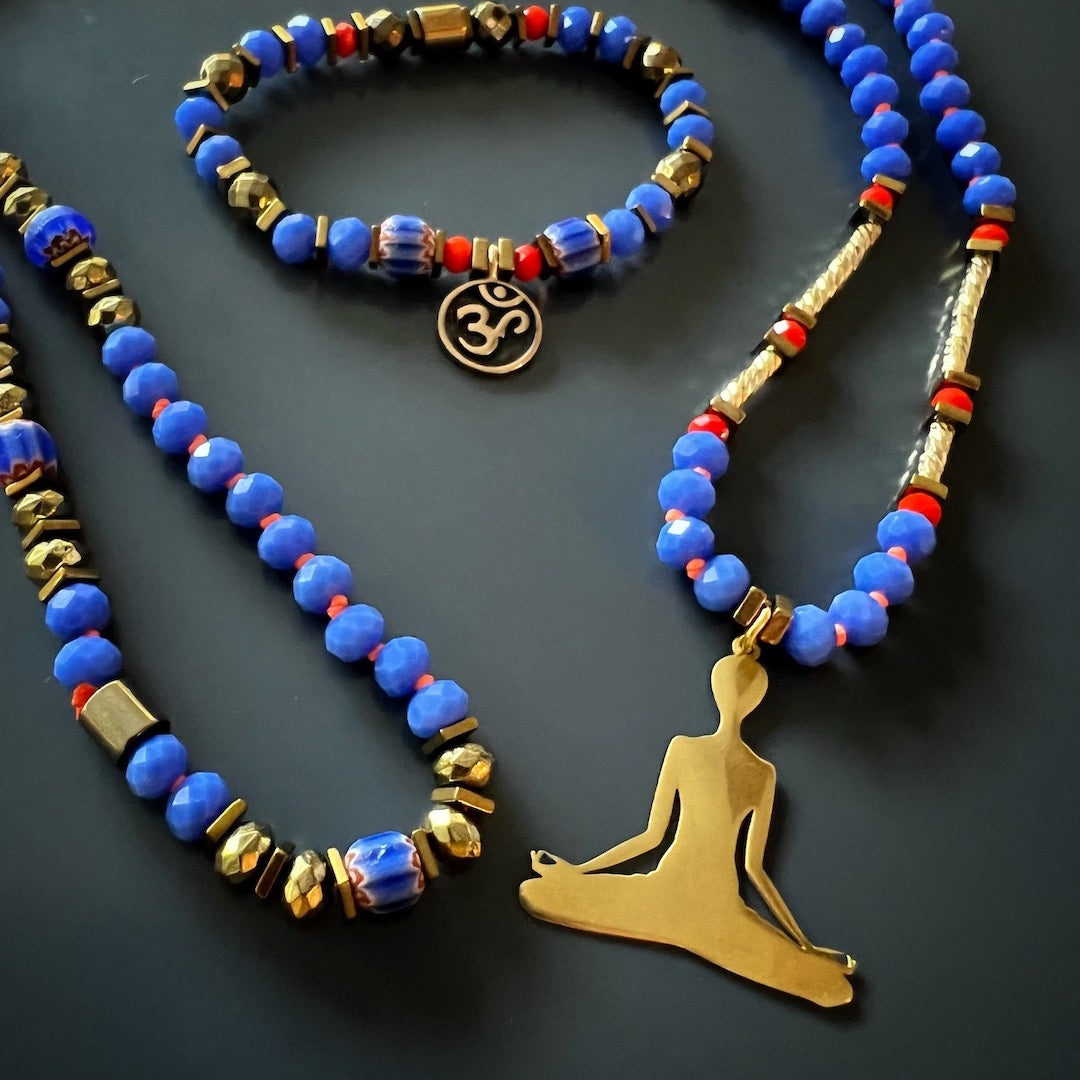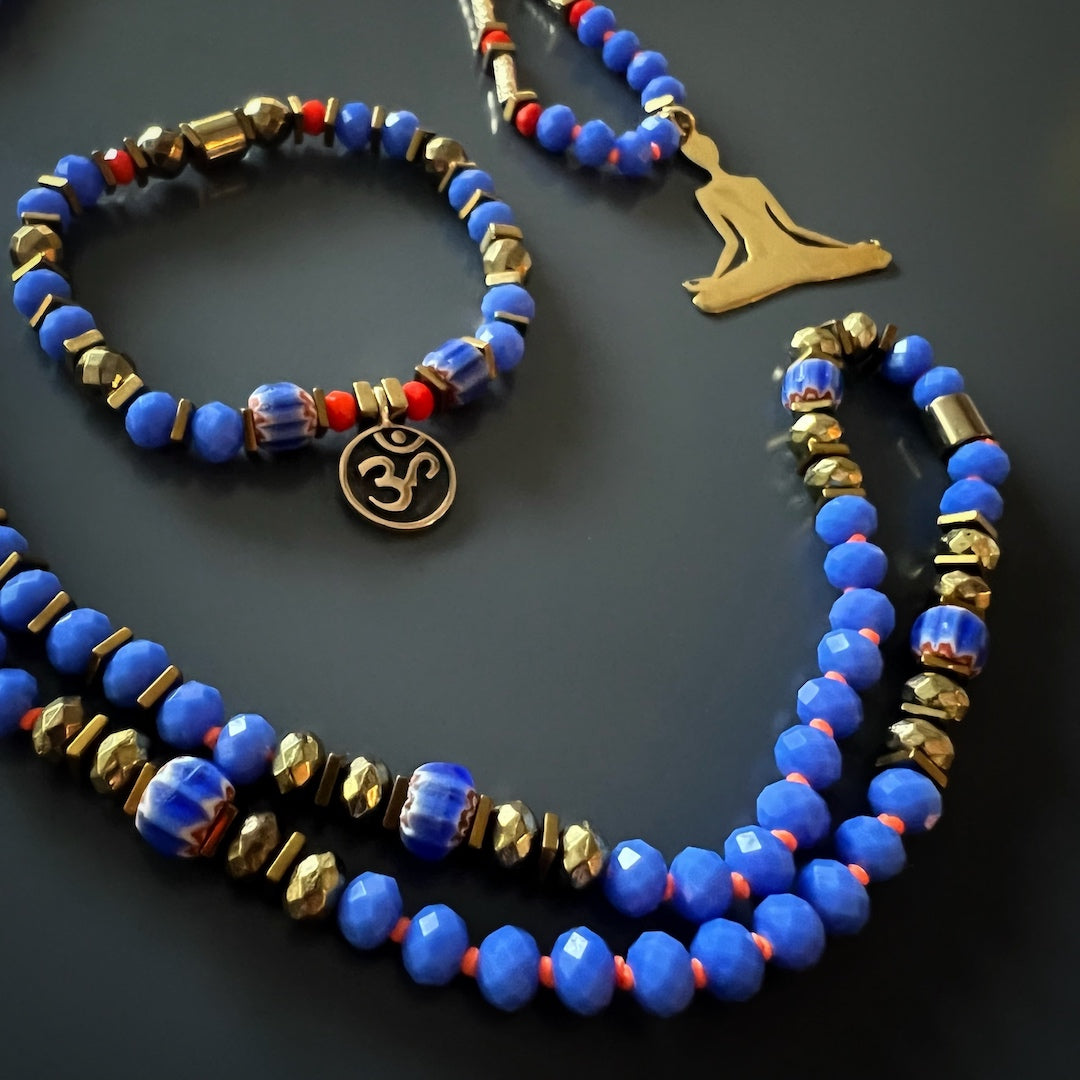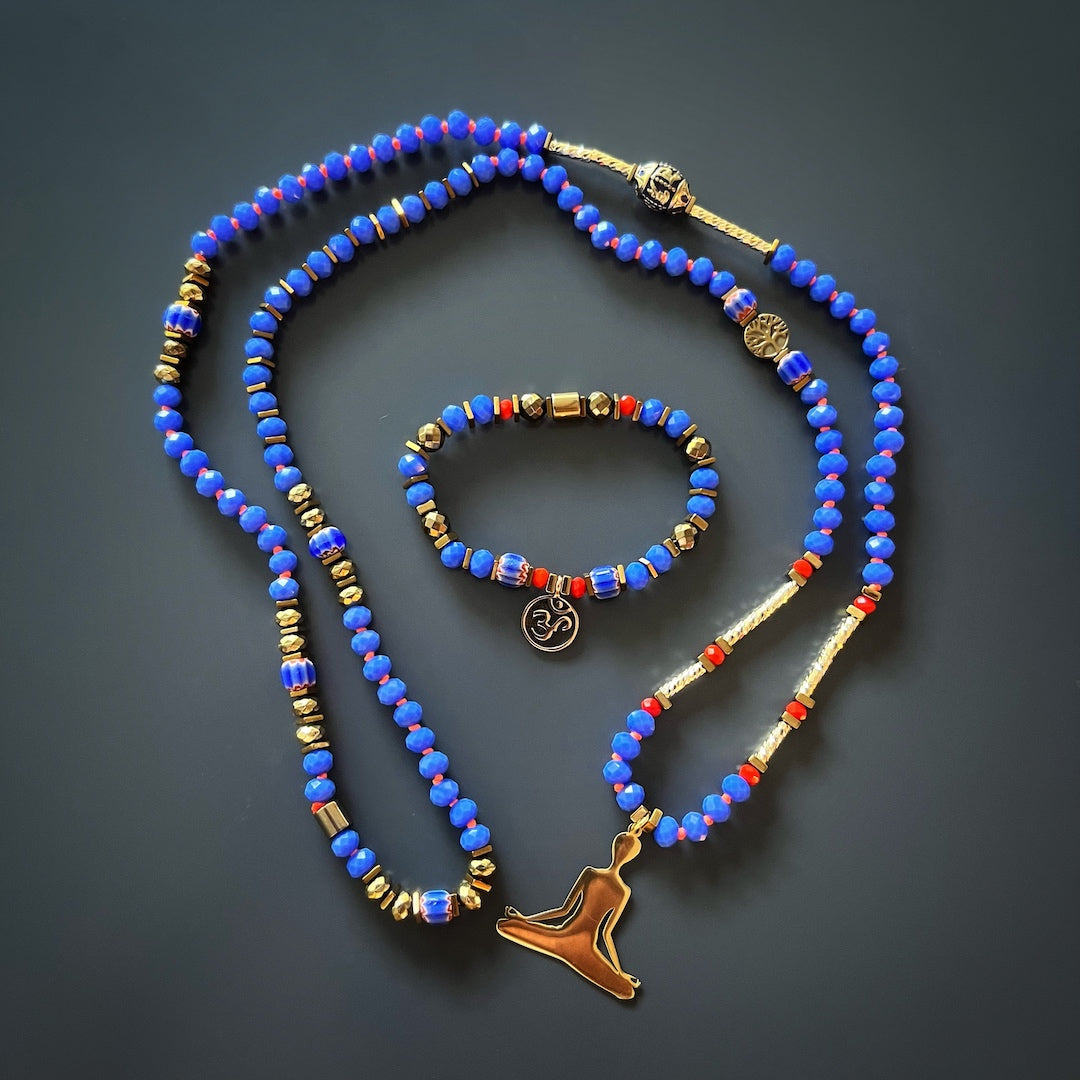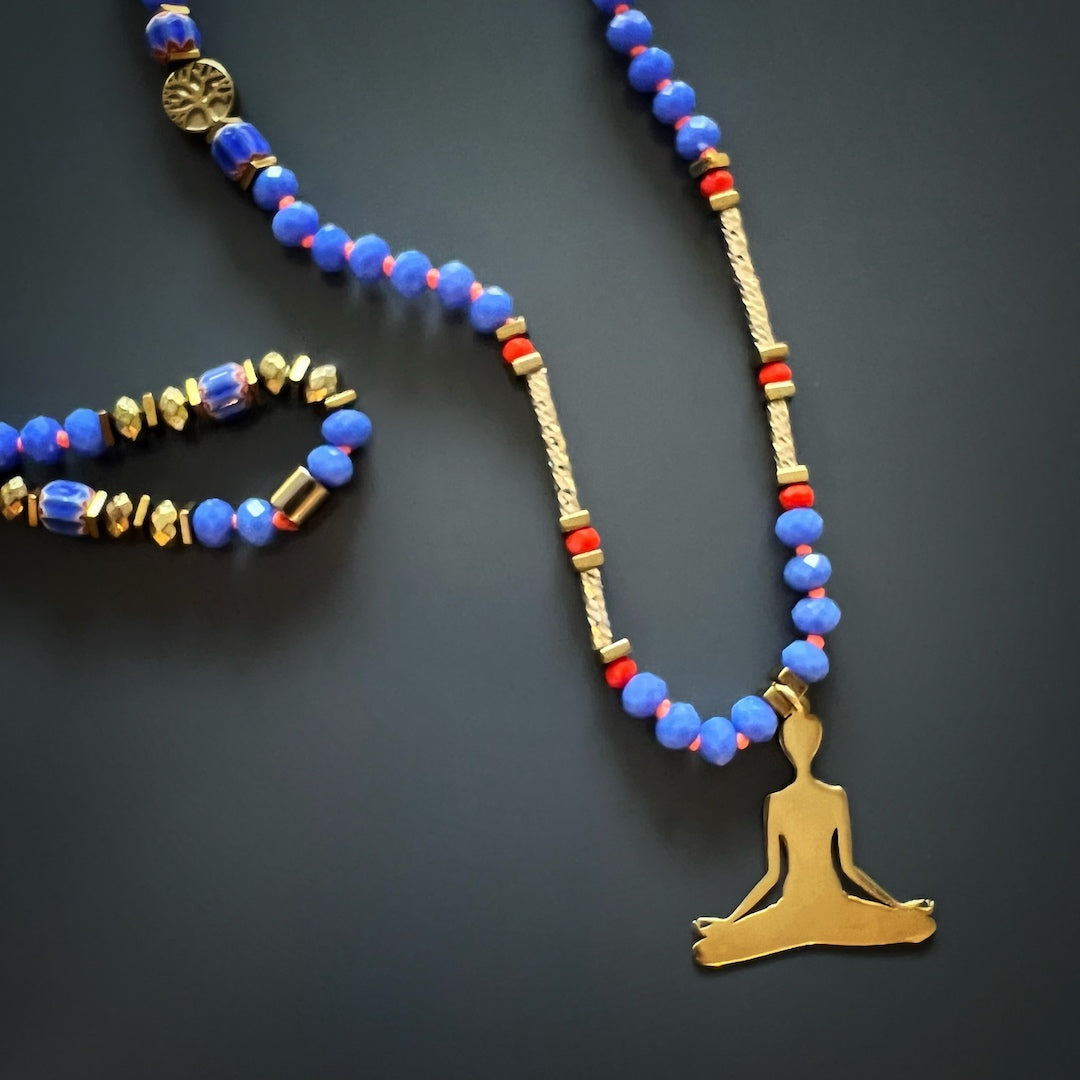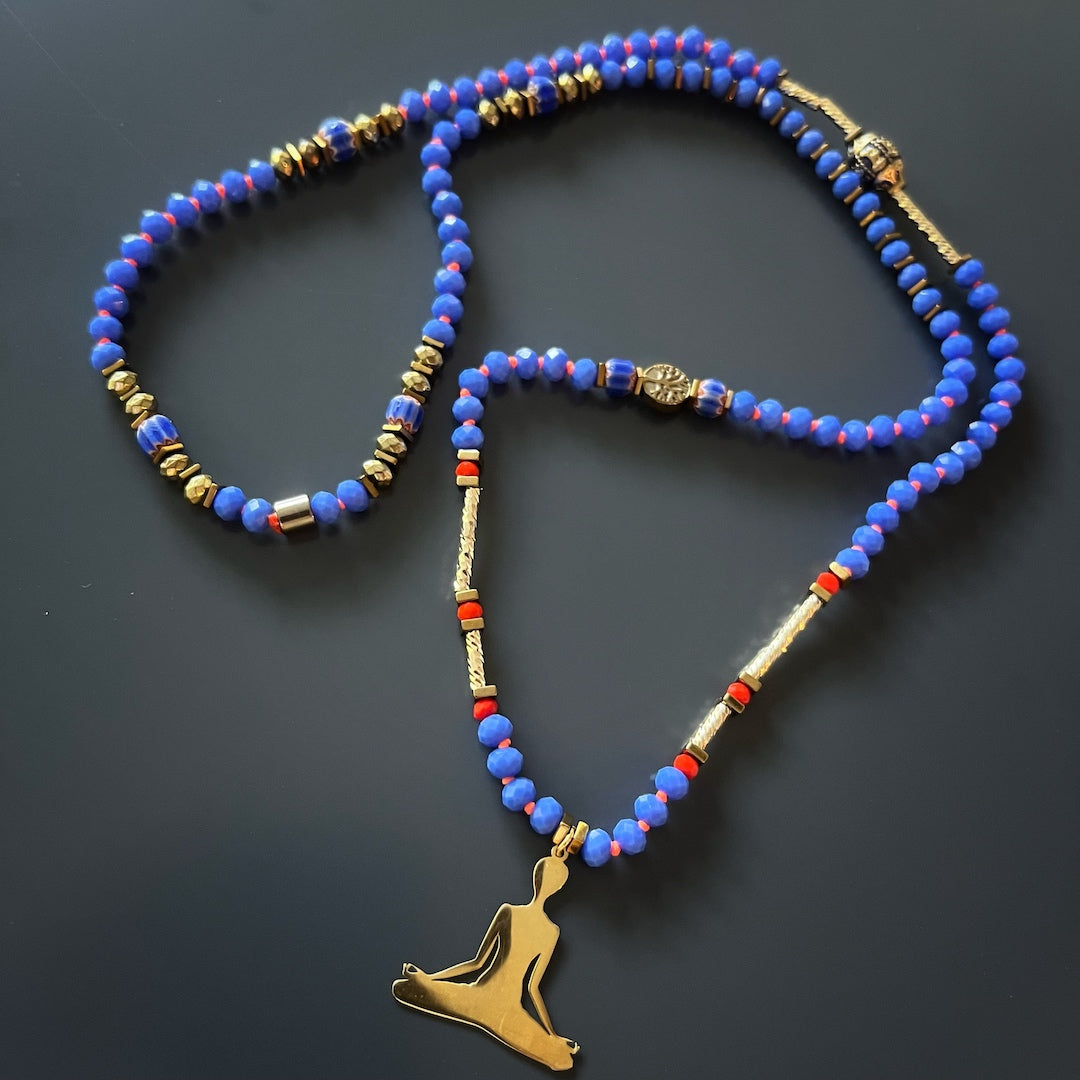 The Yoga Meditation Necklace is a beautiful and unique piece of handmade jewelry that is perfect for anyone who loves yoga and meditation. The necklace is crafted with a combination of blue and red Nepal beads, 18k gold plated tube beads, and blue crystal beads. These beads are carefully chosen for their vibrant colors and their ability to promote relaxation and focus.
The centerpiece of the necklace is a Nepal Om Mani Padme Hum mantra bead, which is a powerful symbol of spiritual awakening and mindfulness. This bead is carefully crafted and adorned with intricate designs and patterns, making it a true work of art.
This unique necklace is completed with a beautiful sterling silver on 14K gold plated meditation pendant. Whether worn for a special occasion or as a daily accessory, the Yoga Meditation Necklace is sure to inspire a sense of peace and mindfulness.
I personally hand craft each piece, making them one of a kind and meaningful...Each piece is unique like we all are..
Details;
Blue and red color Nepal beads

18k gold plated tube beads
6mm blue crystal beads
Tree of life hematite stone bead
Gold hematite stone beads
Gold color hematite stone spacers
Nepal Om Mani Padme Hum mantra bead
Sterling silver on 14K gold plated meditation pendant
Necklace length 36" with pendant
Pendant height 1.2'' width 1.2''
Handmade in USA
Every Ebru Jewelry purchase will arrive wrapped in a gift box
Share