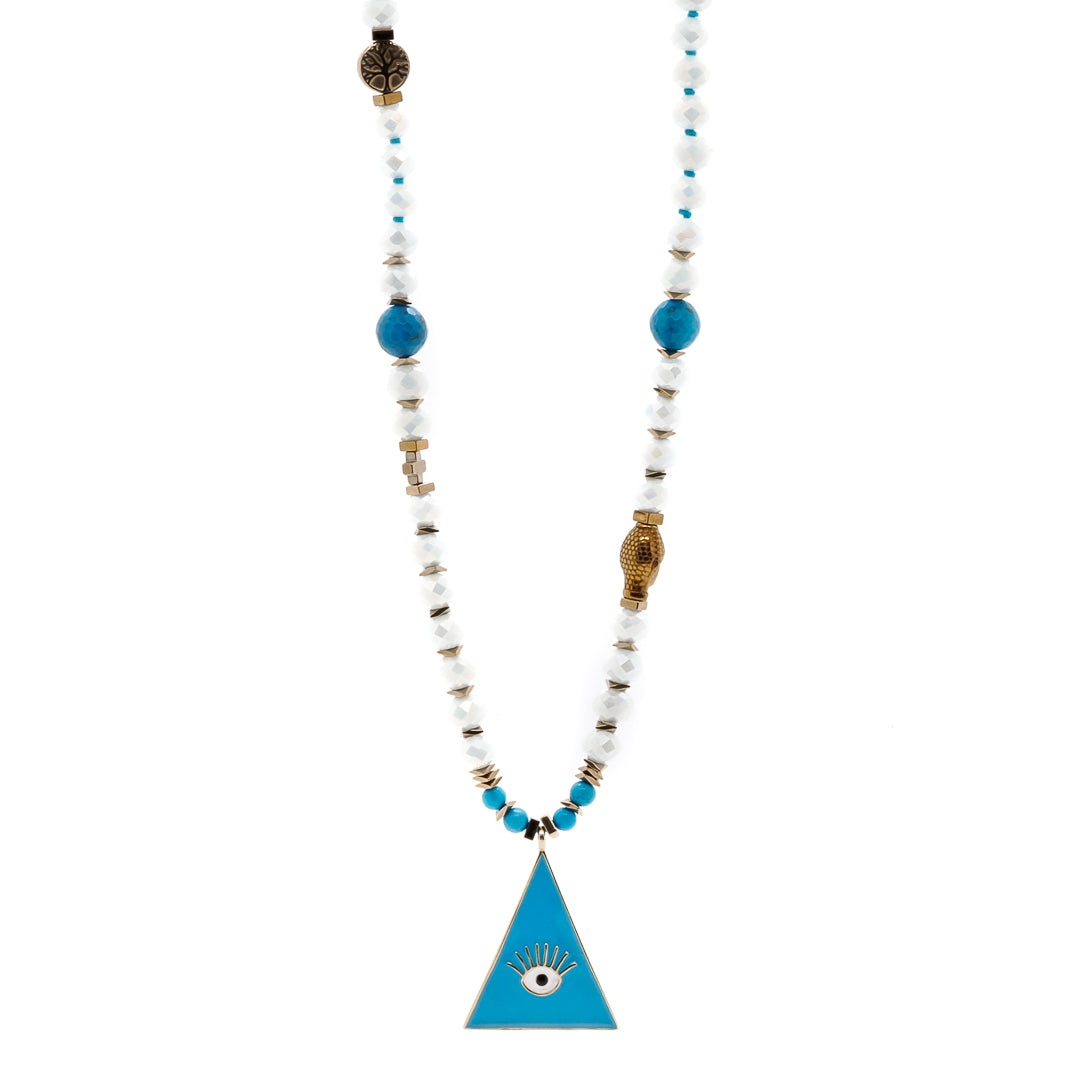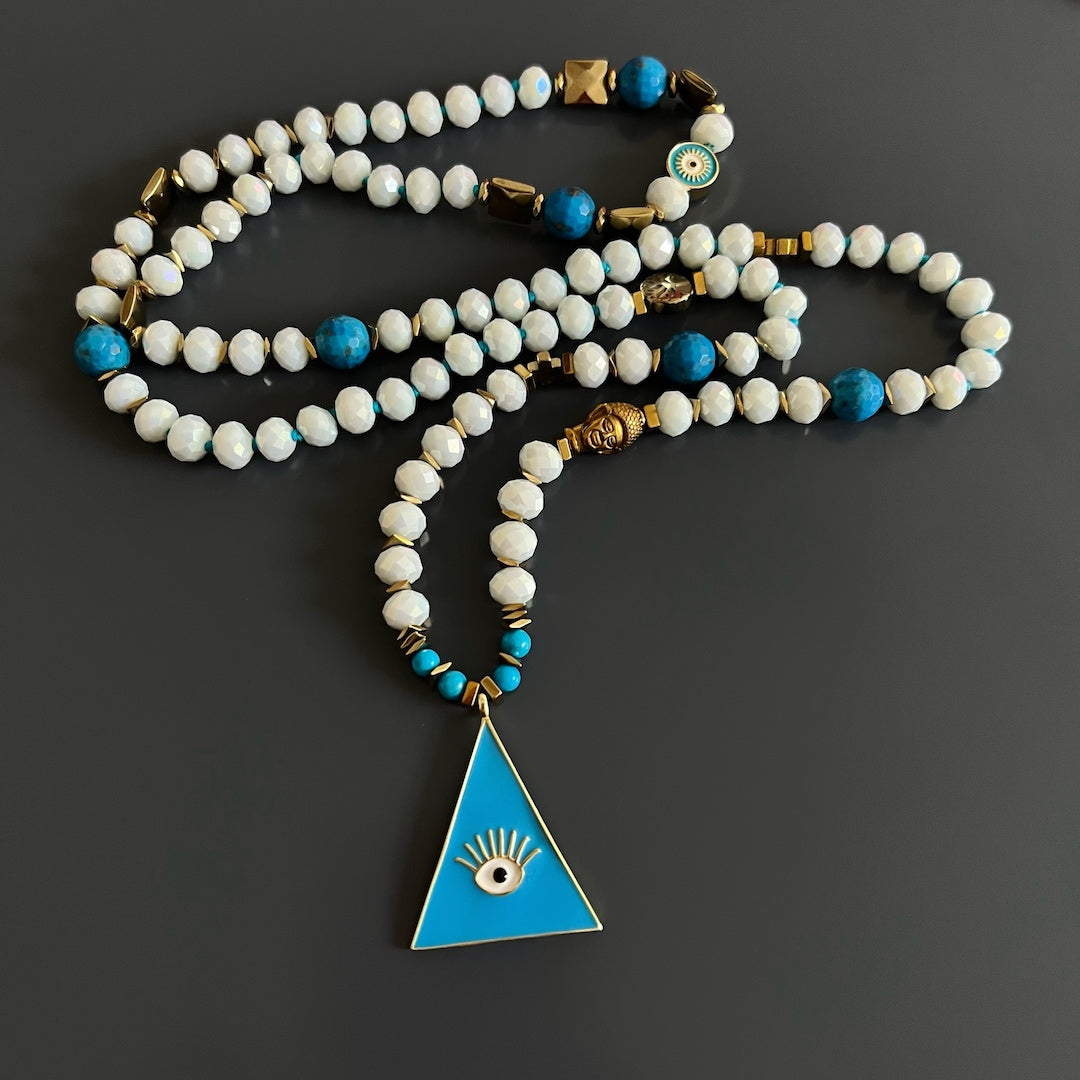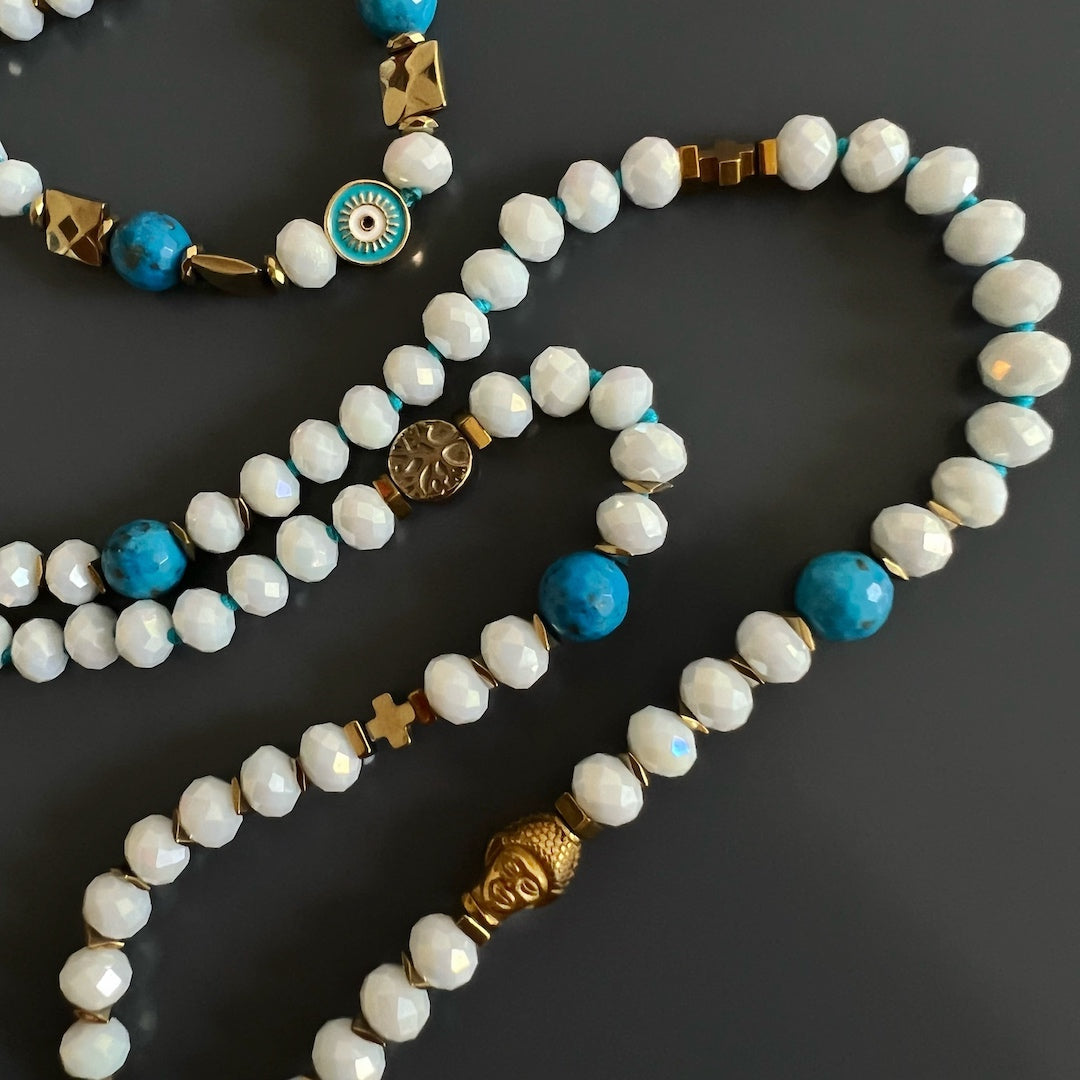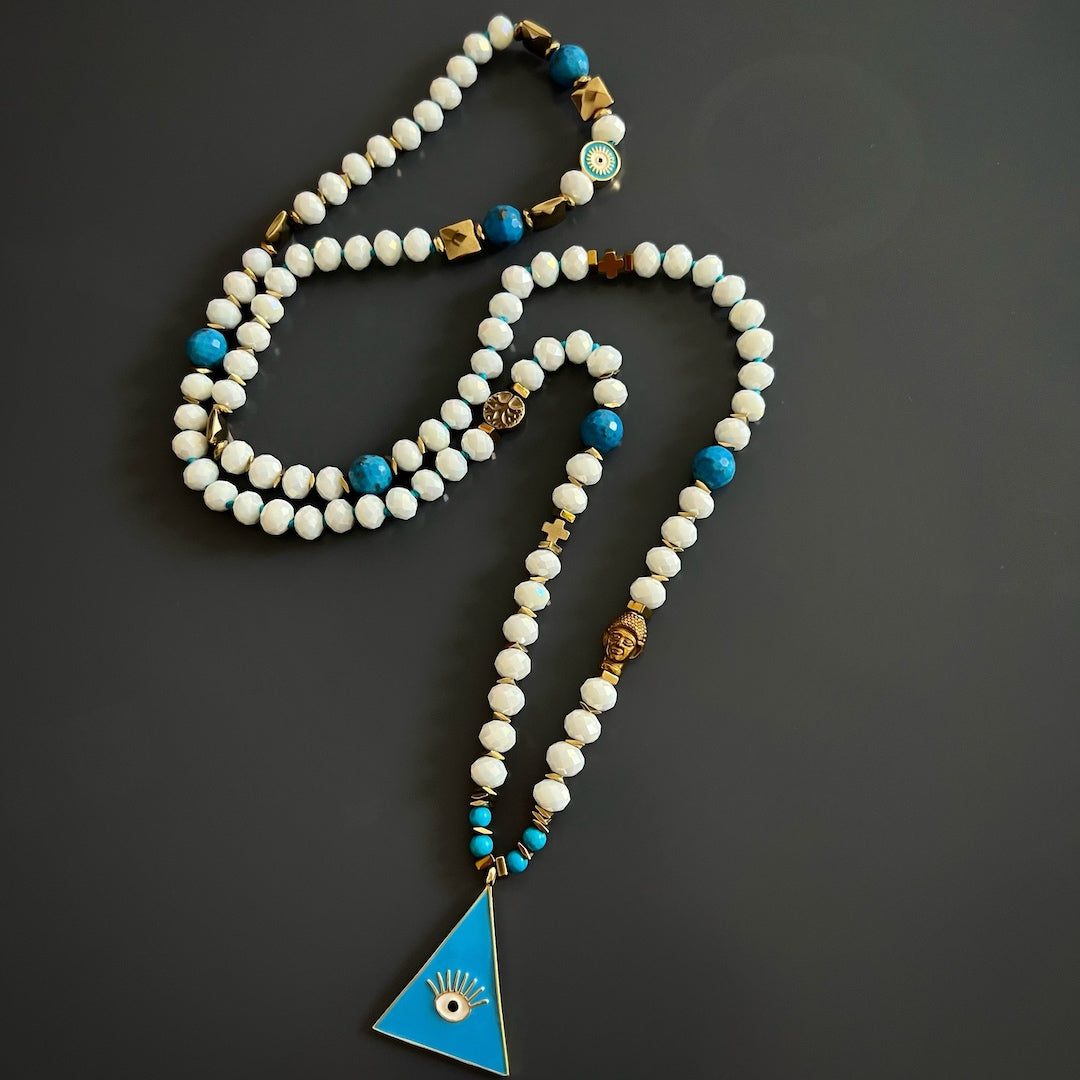 White Beaded Unique Blue Evil Eye Pendant Necklace
White Beaded Unique Blue Evil Eye Pendant Necklace brings a classic spiritual symbol of protection to your life in a stylish manner. This beautiful and meaningful handmade necklace is very unique.
This Evil eye design necklace will bring protection and spiritual energy with the symbols and also your life at all times while looking fashionable.
Turquoise dispels negative energy and is known as a purification stone. It balances and aligns all chakras and helps achieve inner calm and reduce mood swings. Turquoise can also attract romantic love and is a symbol of friendship.
Evil Eye is a prominent symbol in many cultures, and is highly protective. They also bring good luck and are often given as a gift to loved ones.
I personally hand craft each piece, making them one of a kind and meaningful...Each piece is unique like we all are..
Details;
8mm Faceted white crystal beads
Faceted gold color hematite stone beads
10mm turquoise stone beads
Gold color Hematite Buddha bead
Gold color hematite stone plus bead
Gold color hematite stone Tree Of Life bead
18K gold vermeil blue enamel evil eye accent bead
925 Sterling silver on 18K Gold plated turquoise color enamel handmade evil eye Pendant height 1.6'' Pendant Width 1.1''
Necklace length 35" with Pendant
Handmade in USA
Every Ebru Jewelry purchase will arrive wrapped in a gift box
Share