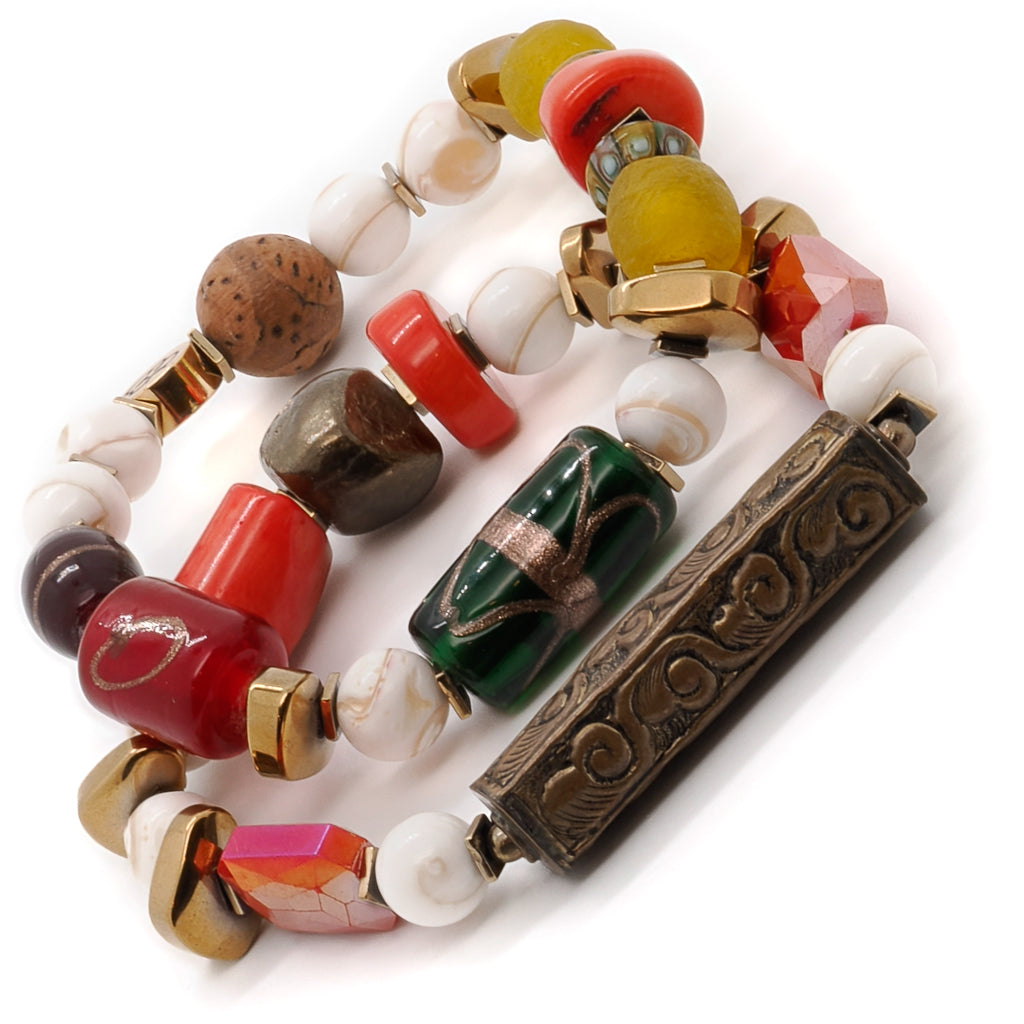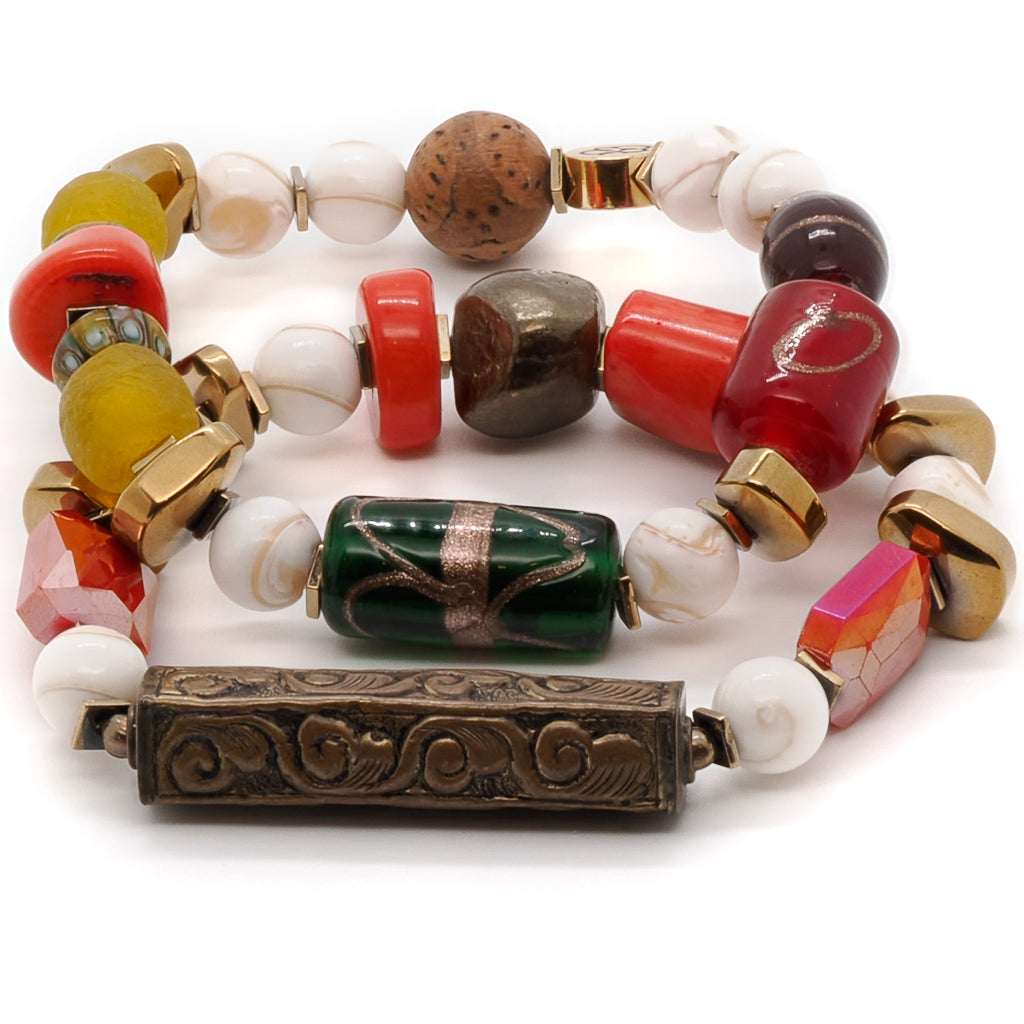 Vintage Style Tibetan Bracelet Set
Vintage Style Tibetan Bracelet Set, a captivating collection of bracelets that embodies the rich heritage and artistic traditions of Tibet. This handmade set showcases a harmonious blend of carefully selected elements, each with its unique cultural significance and vintage charm.
The bracelets in this set feature Tibetan bone beads, meticulously crafted and adorned with intricate designs. Accompanying the Tibetan bone beads are African beads, which boast vibrant colors and bold patterns. Adding a touch of natural beauty to the collection is the coral stone. Known for its vibrant red hue, the coral stone symbolizes passion and vitality.To complete the vintage aesthetic, Nepal seed beads and gold-colored hematite spacers are incorporated into the design.
It's a perfect choice for those who appreciate the artistry of different cultures and desire to express their individuality through their personal style.
I personally hand craft each piece, making them one of a kind and meaningful...Each piece is unique like we all are..
Details;
8mm white and cream Tibetan bone beads

Green and gold color geometric patterned large African glass bead
8mm gold color hematite nugget beads
10mm natural Nepal seed beads
12mm Red and Gold color African glass bead
Gold color hematite spacers
10mm dark red and gold color African glass bead
Gold plated Ebru Jewelry Logo bead
8mm white and cream color Tibetan bone beads
Gold color hematite nugget beads
Gold color hematite stone spacers
Orange color crystal beads
Orange color coral beads
Handmade Tibetan geometric patterned brass tube bead
Bracelet sizes 6.5"
Each bracelet is only one size as they are made to be one of a kind but I can adjust it for you if it's not suitable for your wrist.
Handmade in USA
Every Ebru Jewelry purchase will arrive wrapped in a gift box
Share