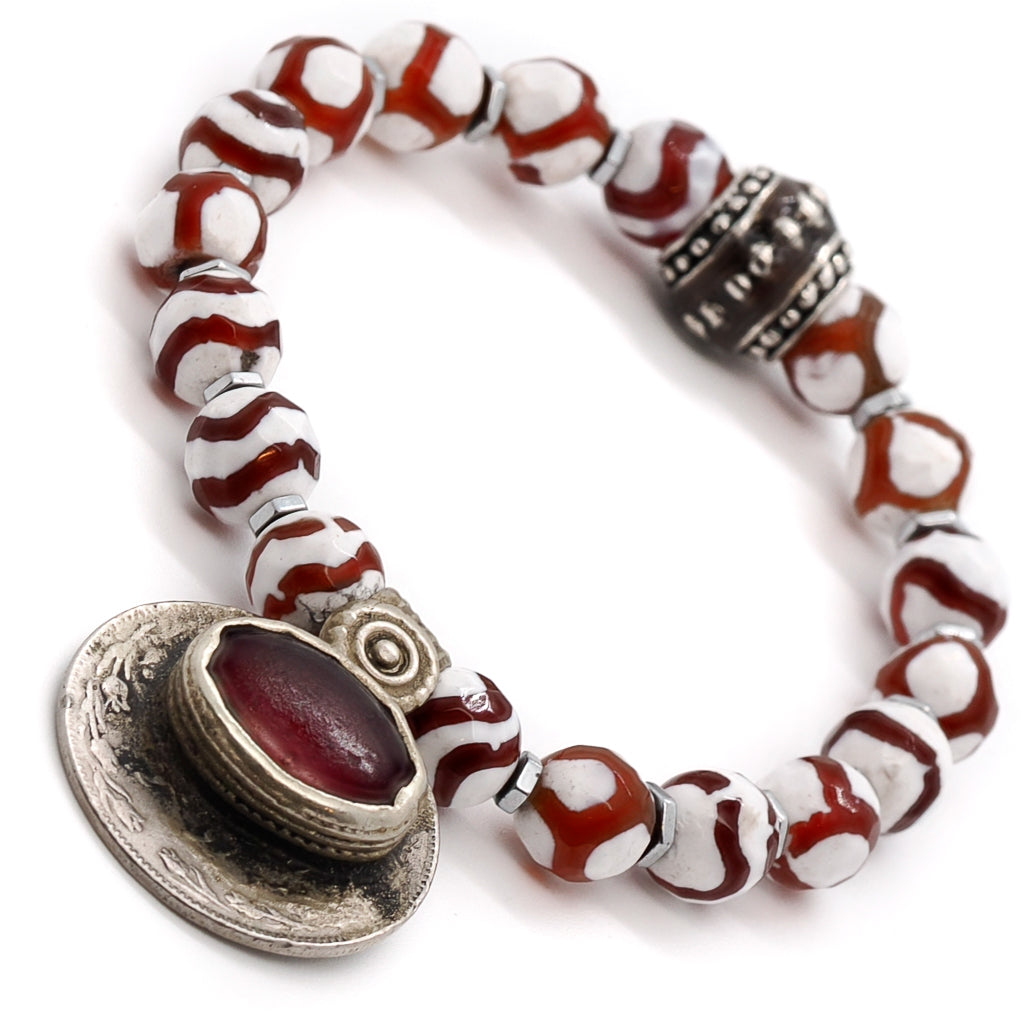 Vintage Style Abundance Beaded Bracelet
The
Vintage Style Abundance Beaded Bracelet 
is a truly exceptional and one-of-a-kind piece of
handmade
jewelry that exudes a sense of mystique and elegance. It is meticulously
handcrafted
using a combination of mystical old
Tibetan agate stones
in rich red and white hues, adorned with a classy antique silver coin and a captivating
ruby stone
accent charm. The bracelet showcases the enchanting beauty of the Tibetan agate stones. Each stone possesses its own
unique
patterns and variations, creating a mesmerizing display of earthy tones and intricate textures.
The combination of rich brown and white hues evokes a sense of grounding and balance, connecting you with the energy of the earth and nature's abundance. Interspersed among the agate stones is a classy antique silver coin, adding a touch of vintage charm and timeless elegance to the design Wear the
Vintage Style Abundance Beaded Bracelet
 as a statement piece to celebrate your inner radiance and invite abundance into your life.
I personally hand craft each piece, making them one-of-a-kind. Each piece is unique like we all are...
Details;
8 mm Tibetan Agate Natural Gemstones red and white.
Coin Middle Eastern charm , antique silver and combination with ruby stone.
Sterling Silver and brown enamel accent bead
Bracelet size 6.5" on stretchy high quality jewelry cord. Contact me if you need any adjustments

Handmade in USA
Every Ebru Jewelry purchase will arrive wrapped in a gift box
Share