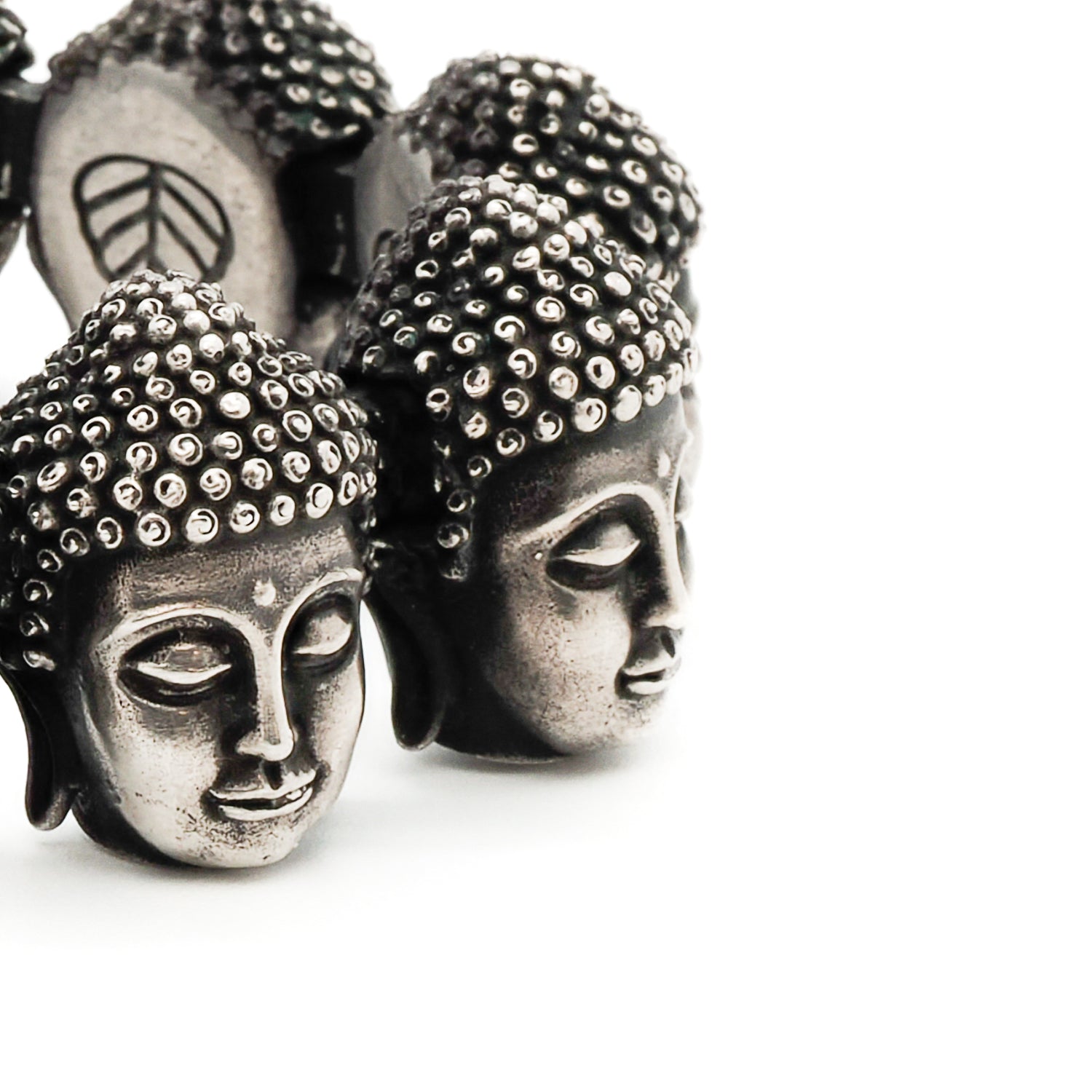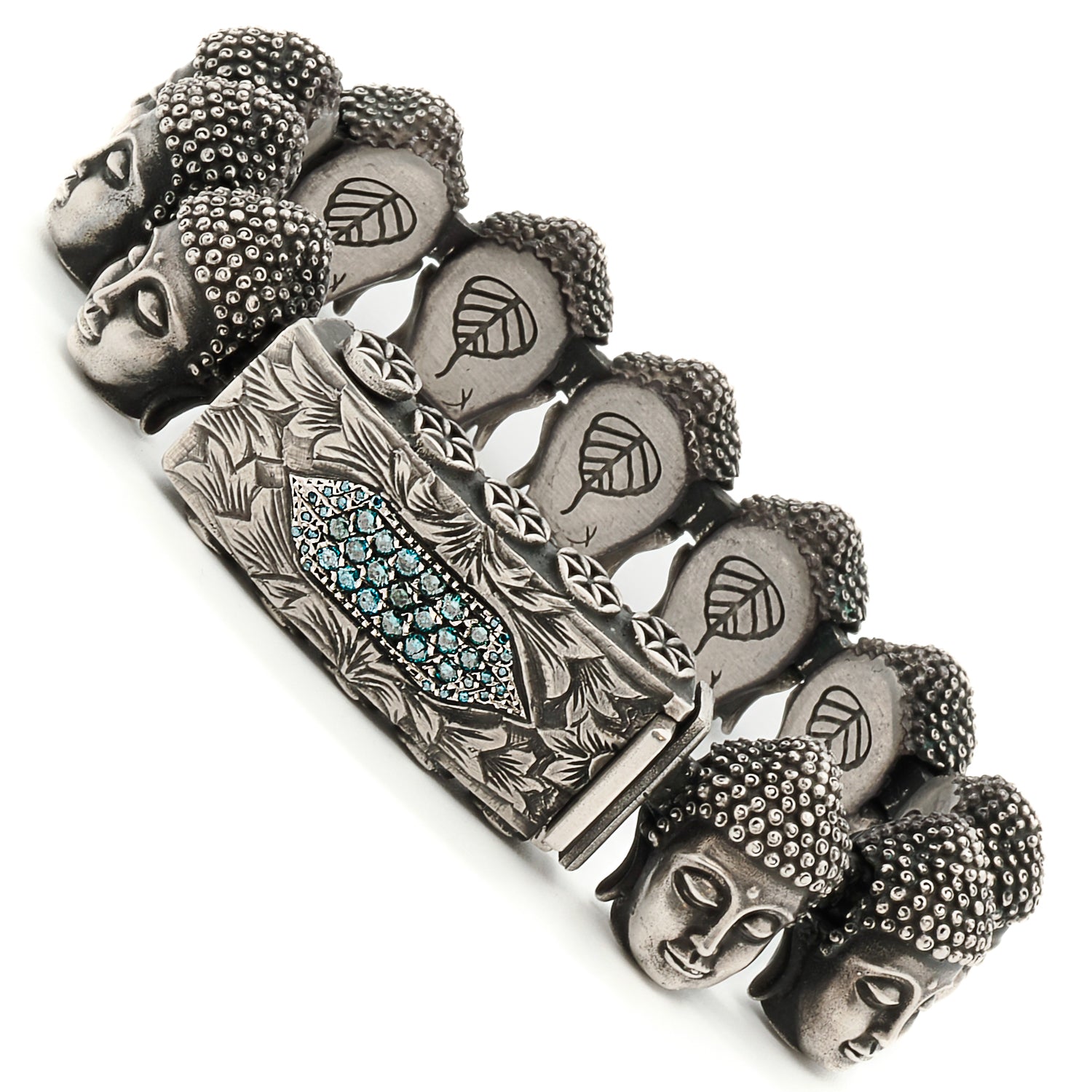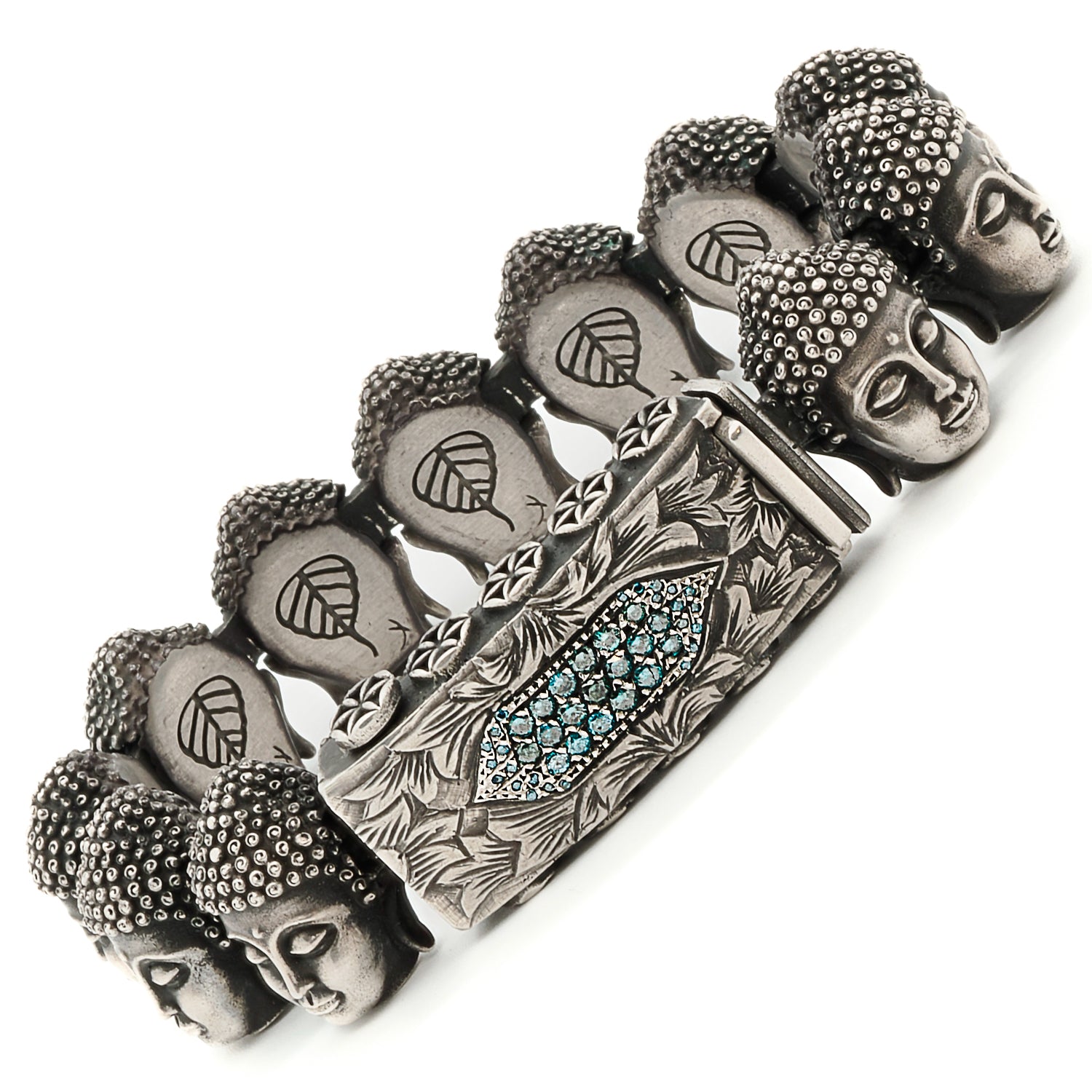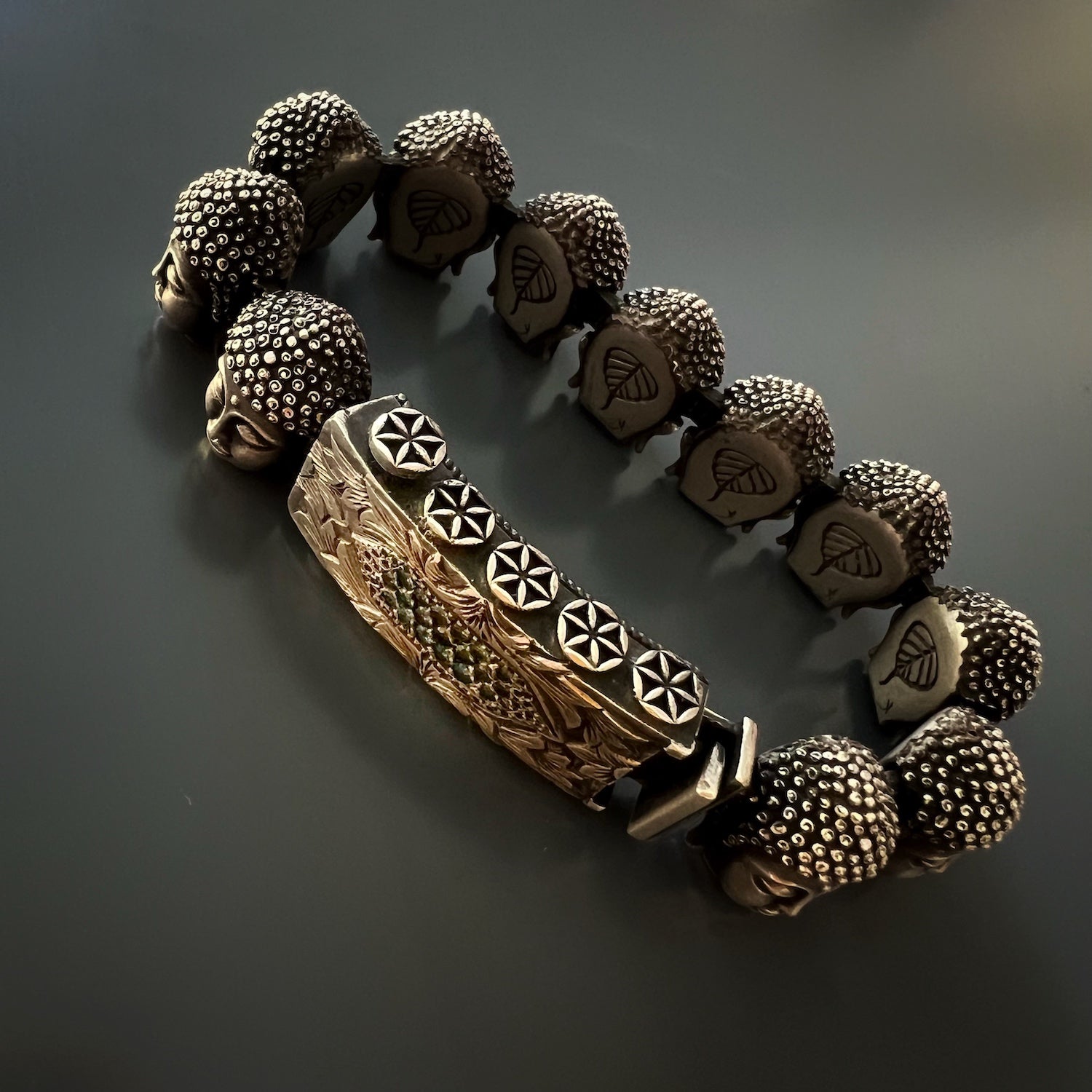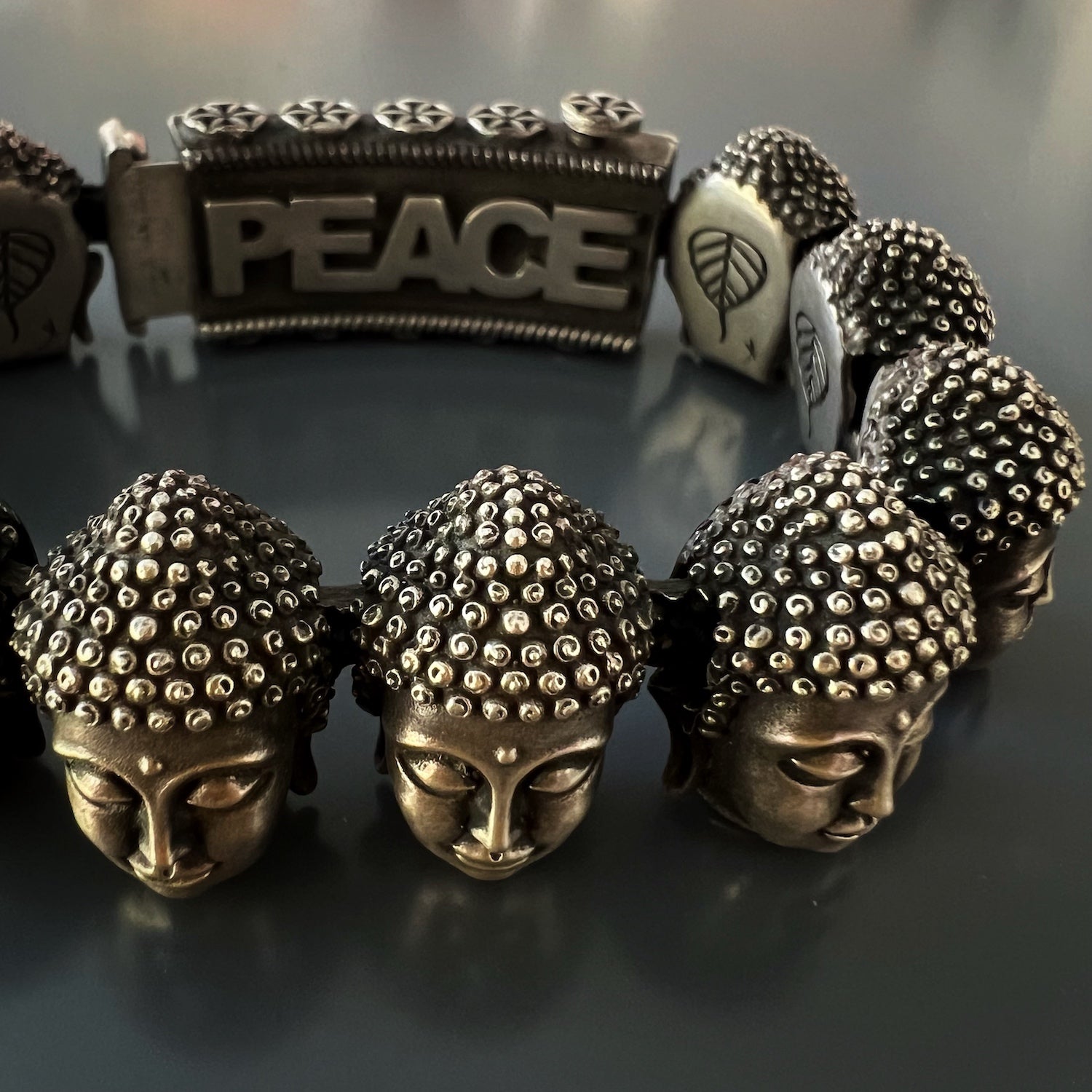 Unique Silver And Diamond Buddha Peace Bracelet
The Unique Silver and Diamond Buddha Peace Bracelet is a truly exceptional piece of handmade jewelry that combines stunning design with deep spiritual significance. It is handcrafted with care and precision, using the finest materials to create a one-of-a-kind piece that is both beautiful and meaningful.
On the back of the bracelet, there is an engraved peace sign, adding an extra layer of meaning and significance to the piece. The peace sign serves as a reminder of the importance of inner peace and harmony, as well as a symbol of hope and unity.
The bracelet is made of sterling silver and features blue diamonds, which provide a luxurious and captivating sparkle. The diamonds are carefully set to enhance the intricate design of the bracelet, adding a touch of elegance and sophistication.

I personally hand craft each piece, making them one of a kind and meaningful... Each piece is unique like we all are...
Details;
0.90 Carat Blue Petroleum Diamonds 
Recycled Sterling Silver
Bracelet size is 7.5''
Custom Orders are welcomed  if you contact us.
Handmade in USA
Every Ebru Jewelry purchase will arrive wrapped in a gift box
Share