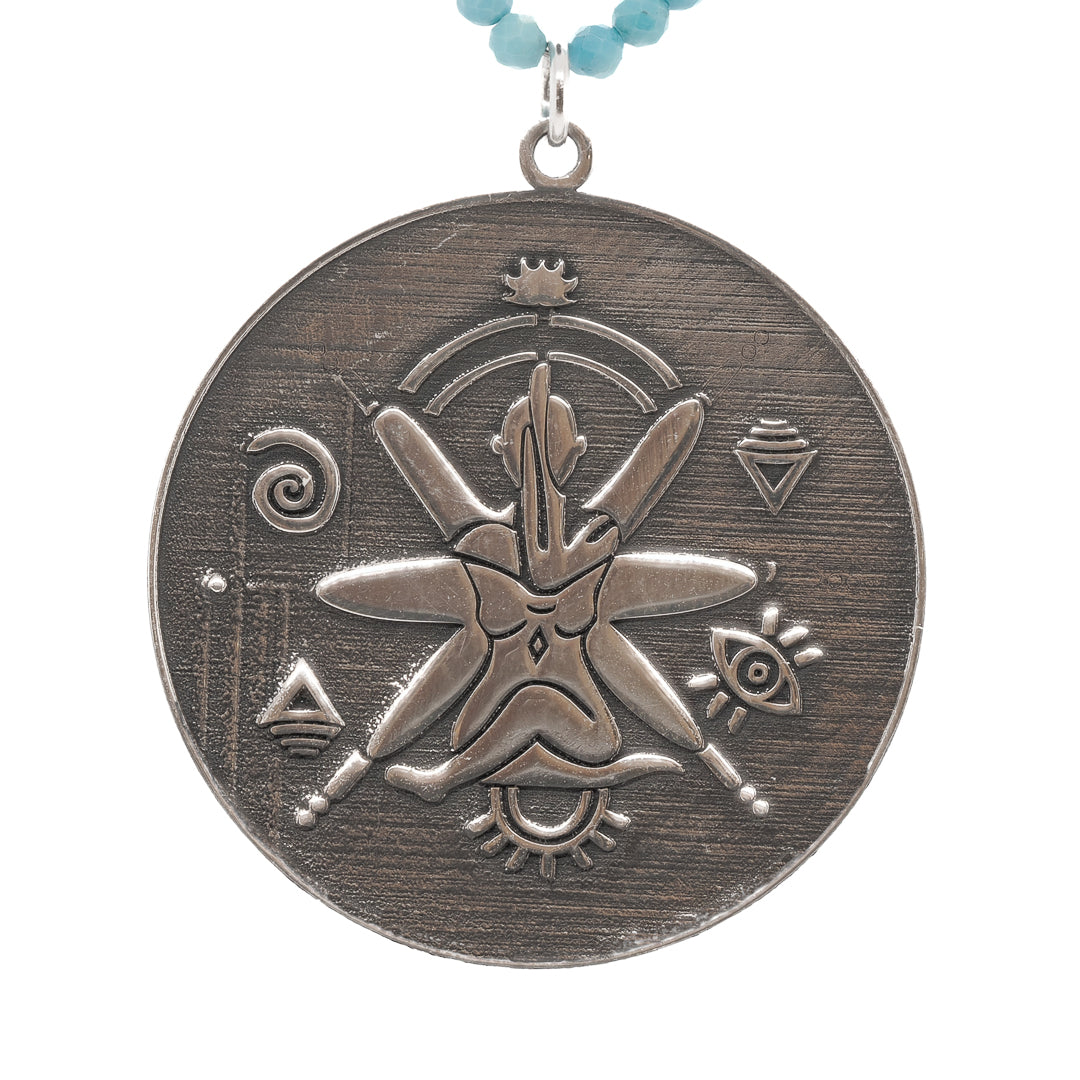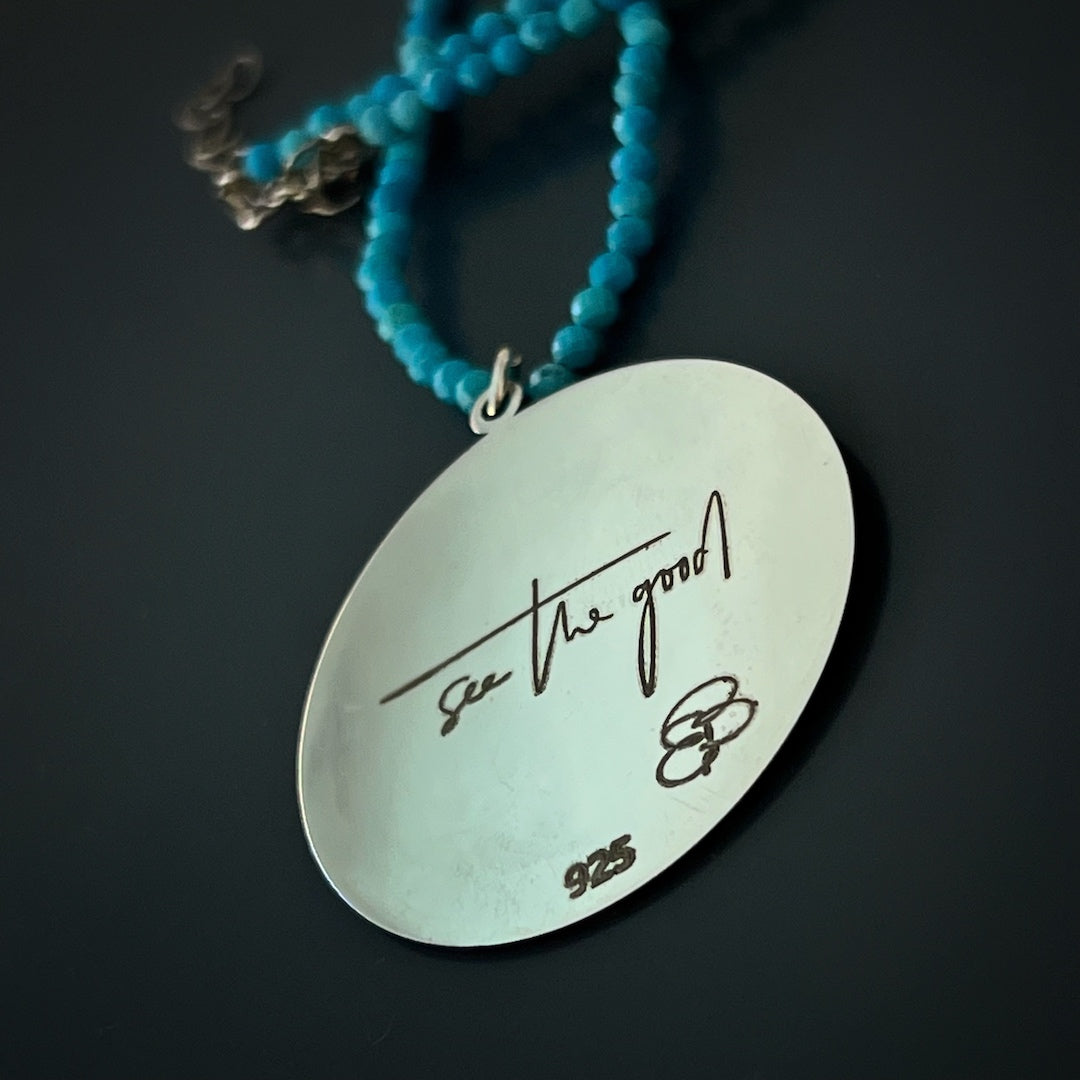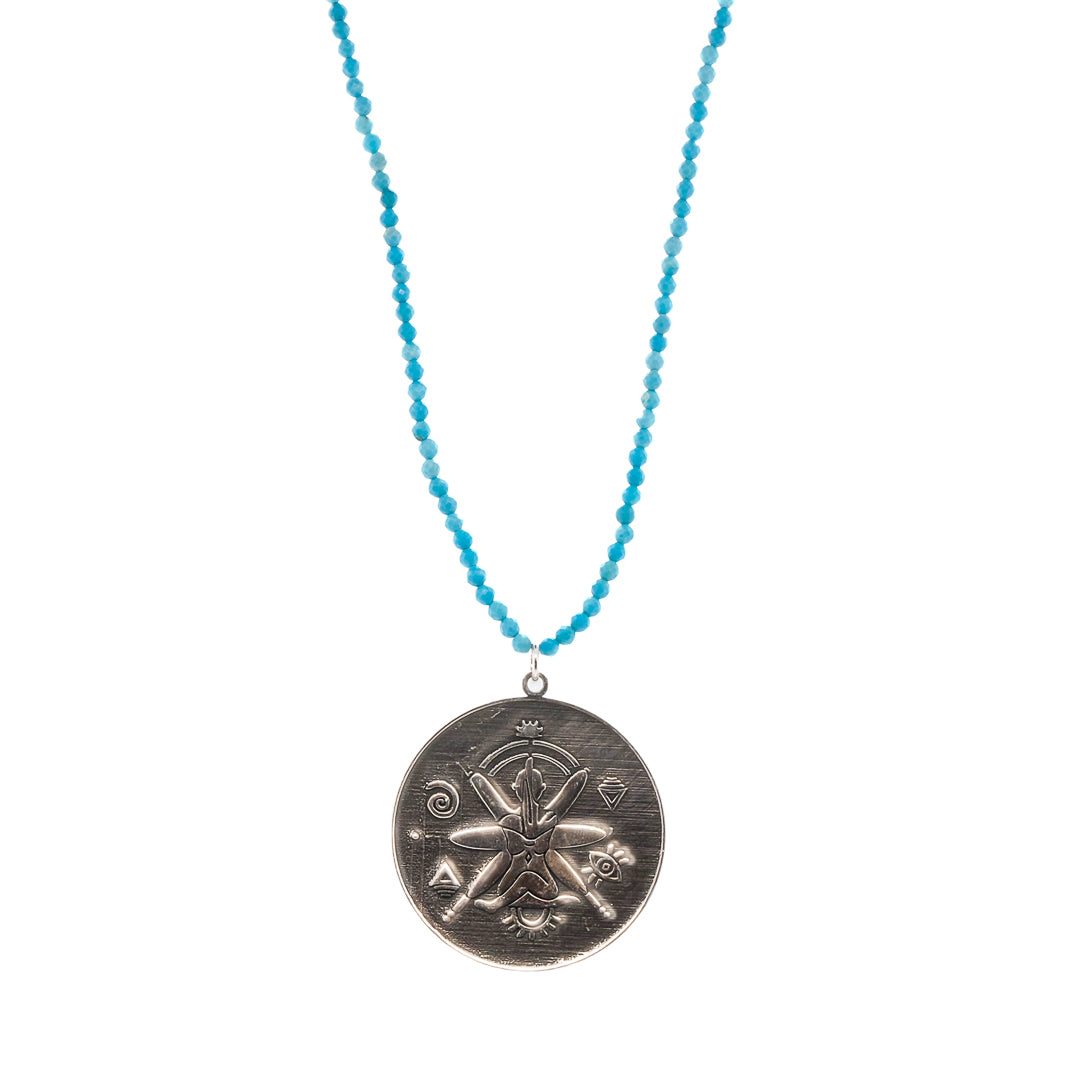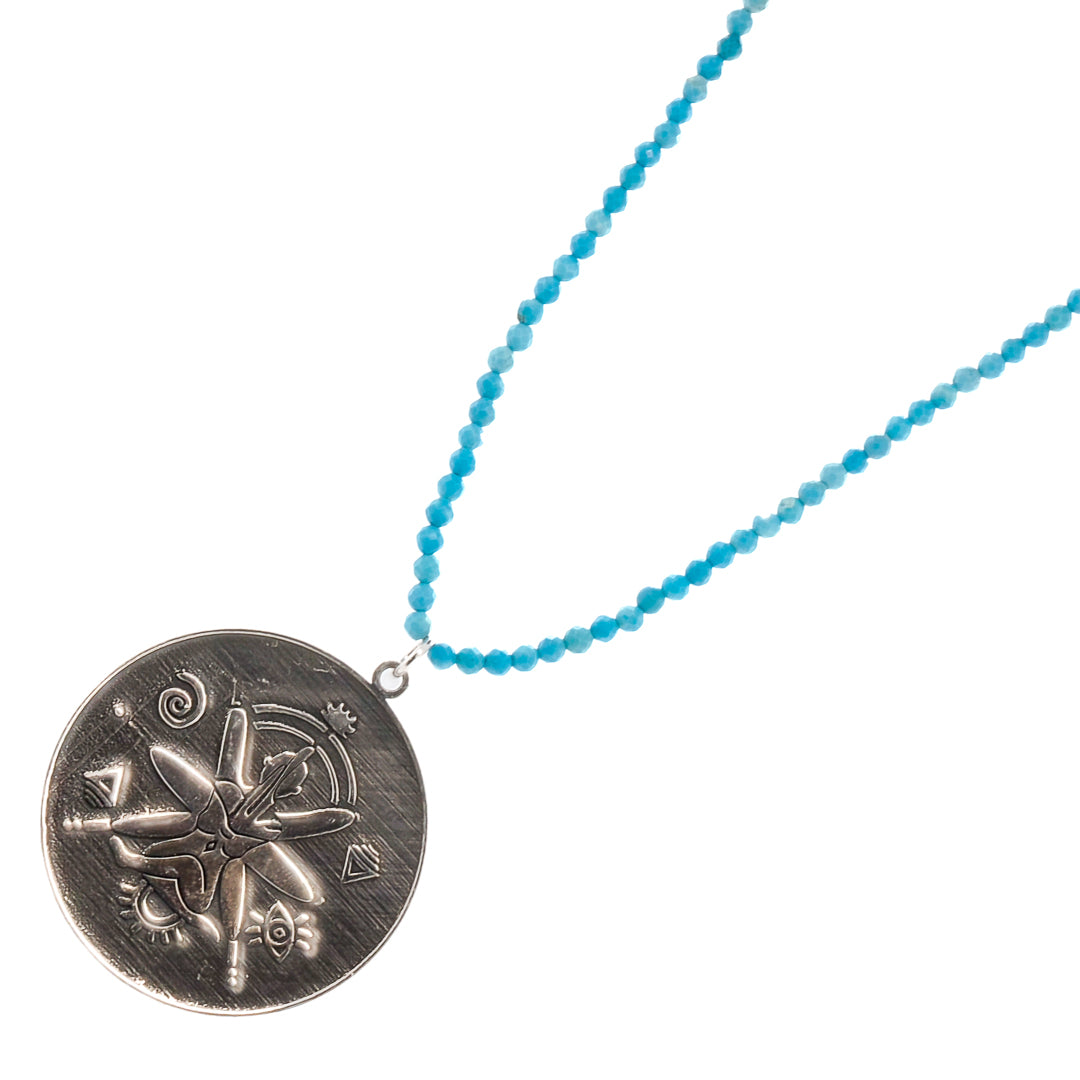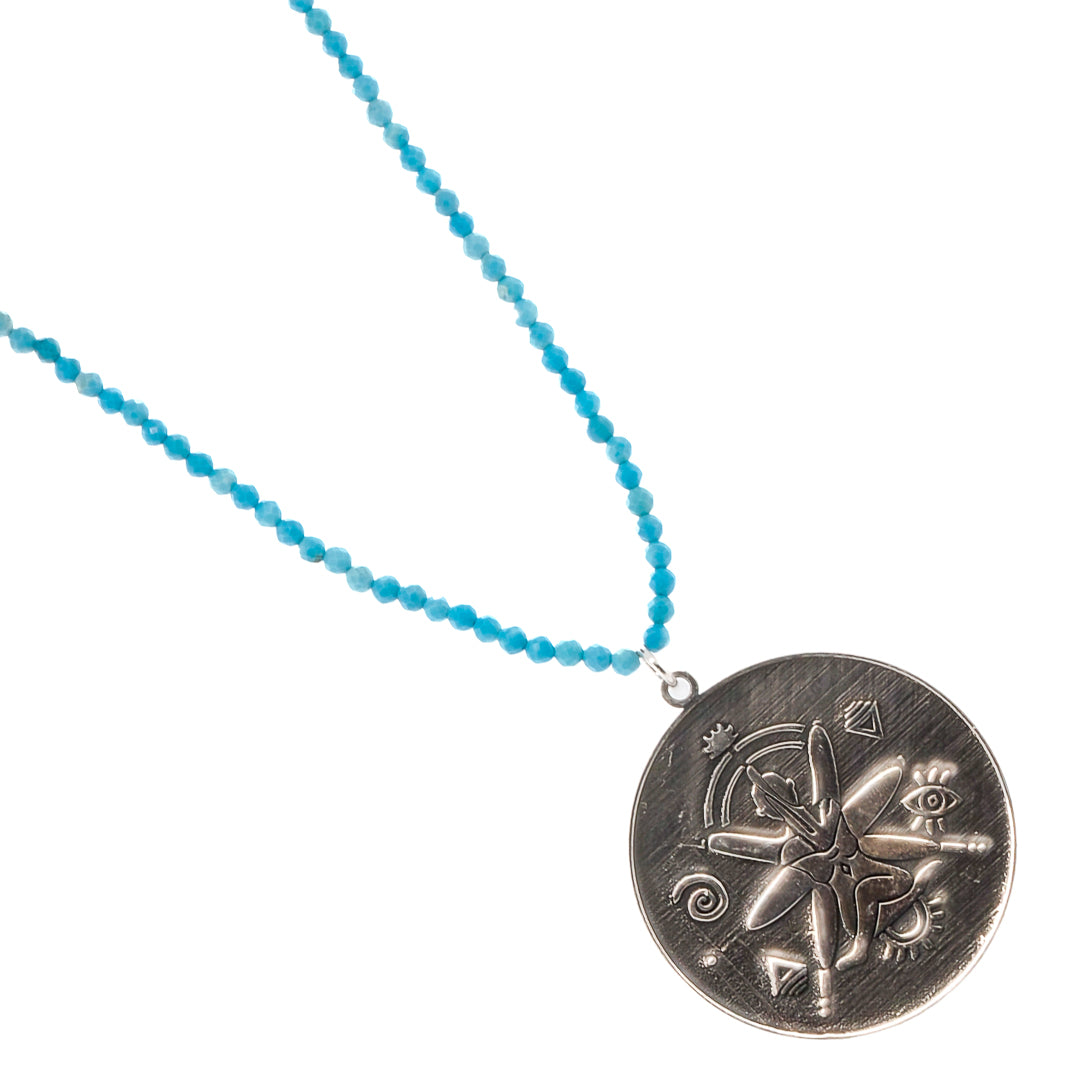 Turquoise See The Good Necklace
This Turquoise See The Good Necklace is a beautiful and meaningful piece of handmade jewelry that combines the vibrant color of Turquoise stone beads with the shine and durability of 925 Sterling silver. The necklace features a pendant with the words "See The Good" inscribed on it, serving as a reminder to always look for the positive in any situation. The Turquoise beads are believed to have protective and healing properties, making this necklace not only stylish but also potentially meaningful.
The 925 Sterling silver pendant adds a touch of luxury and elegance to the necklace, making it suitable for both casual and formal occasions. Whether you're looking to add a pop of color to your outfit or want a unique piece of jewelry to wear every day, this Turquoise See The Good Necklace is a great choice.
Turquoise dispels negative energy and is known as a purification stone. It balances and aligns all chakras and helps achieve inner calm and reduce mood swings. It's a great stone to combat depression and upsetting thoughts and to encourage self realization. Turquoise can also attract romantic love and is a symbol of friendship.
I personally hand craft each piece, making them one of a kind and meaningful...Each piece is unique like we all are..
Details;
Turquoise stone beads
925 Sterling silver spiritual pendant 1.2''
Necklace length 15" and 925 silver extender 1.5''
Handmade in USA
Every Ebru Jewelry purchase will arrive wrapped in a gift box
Share