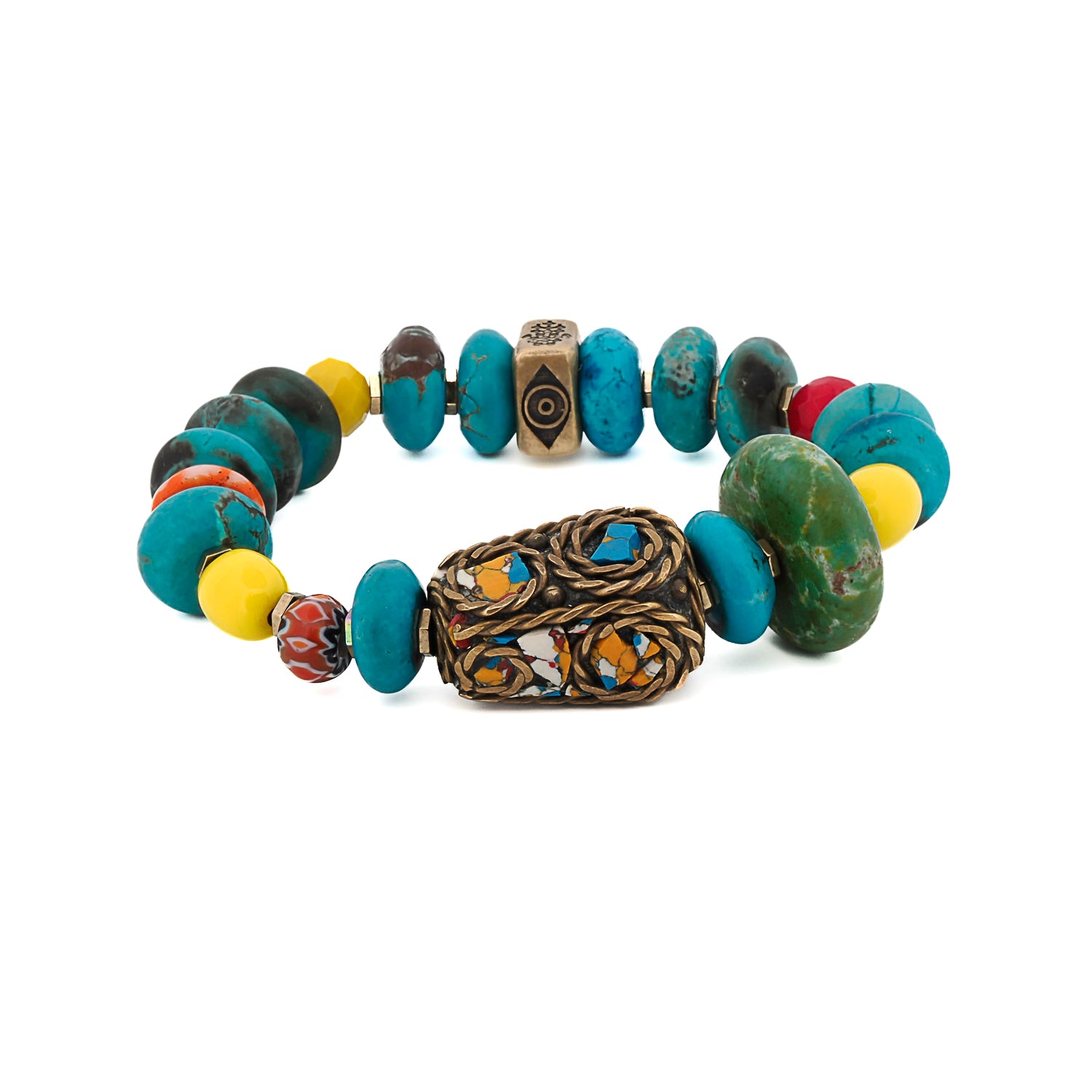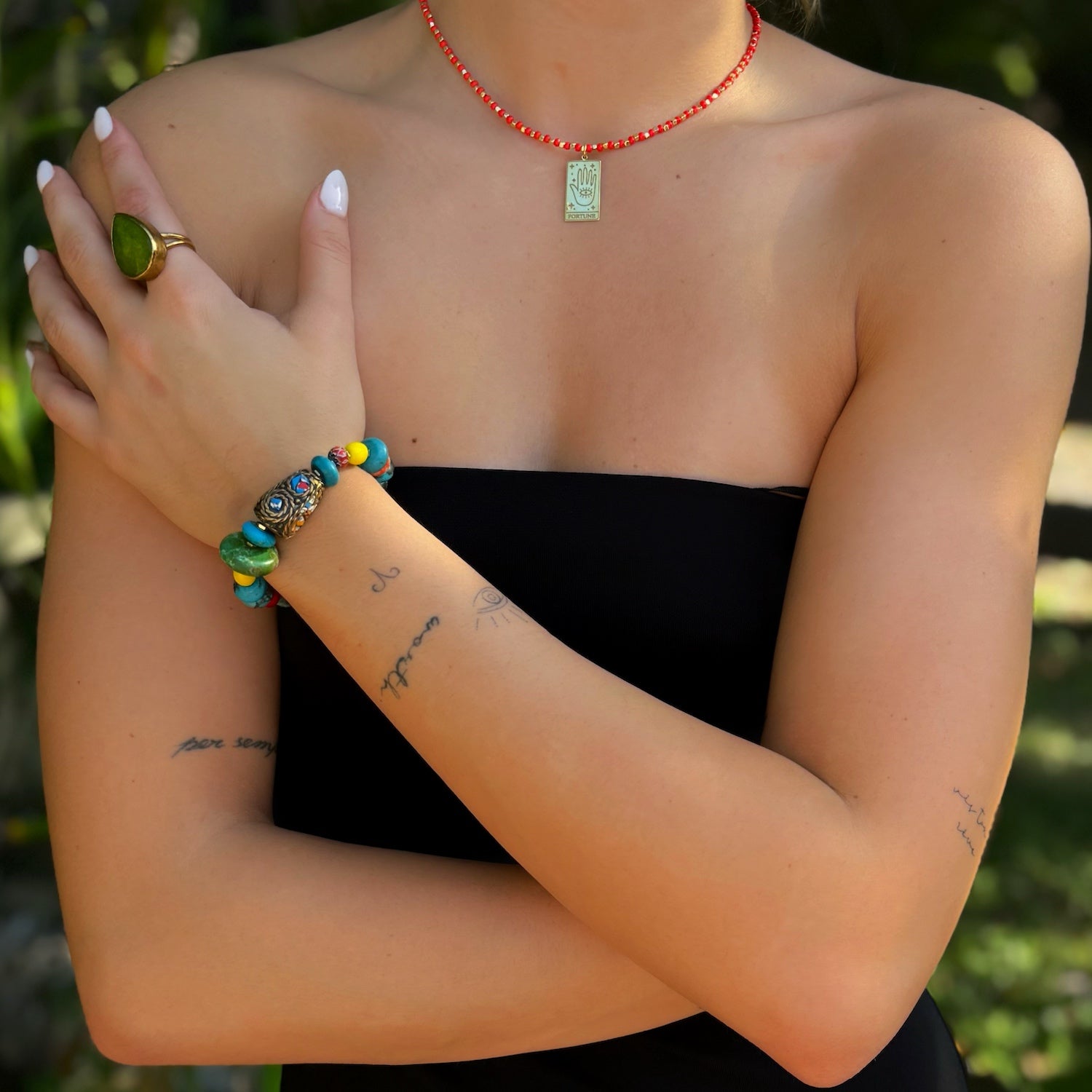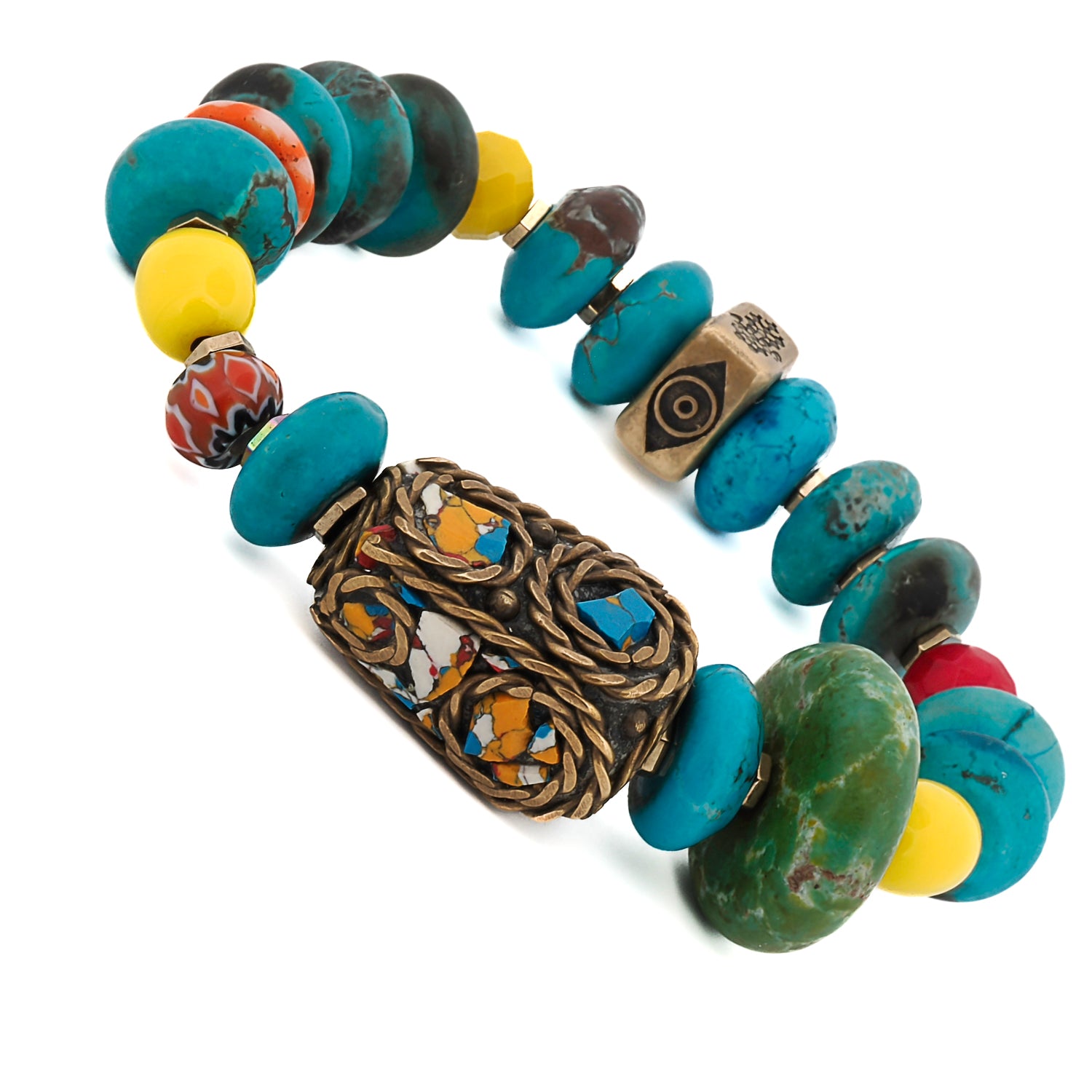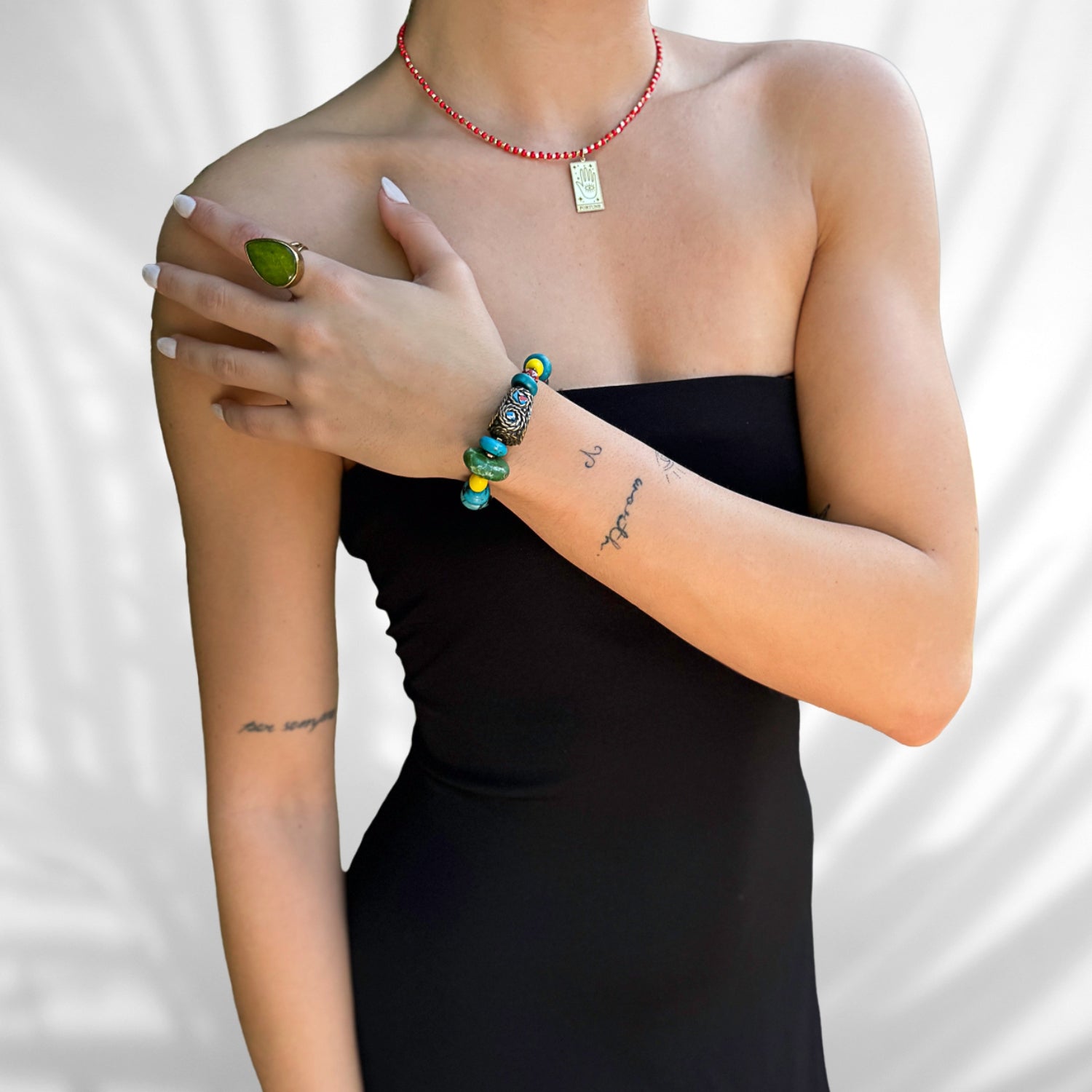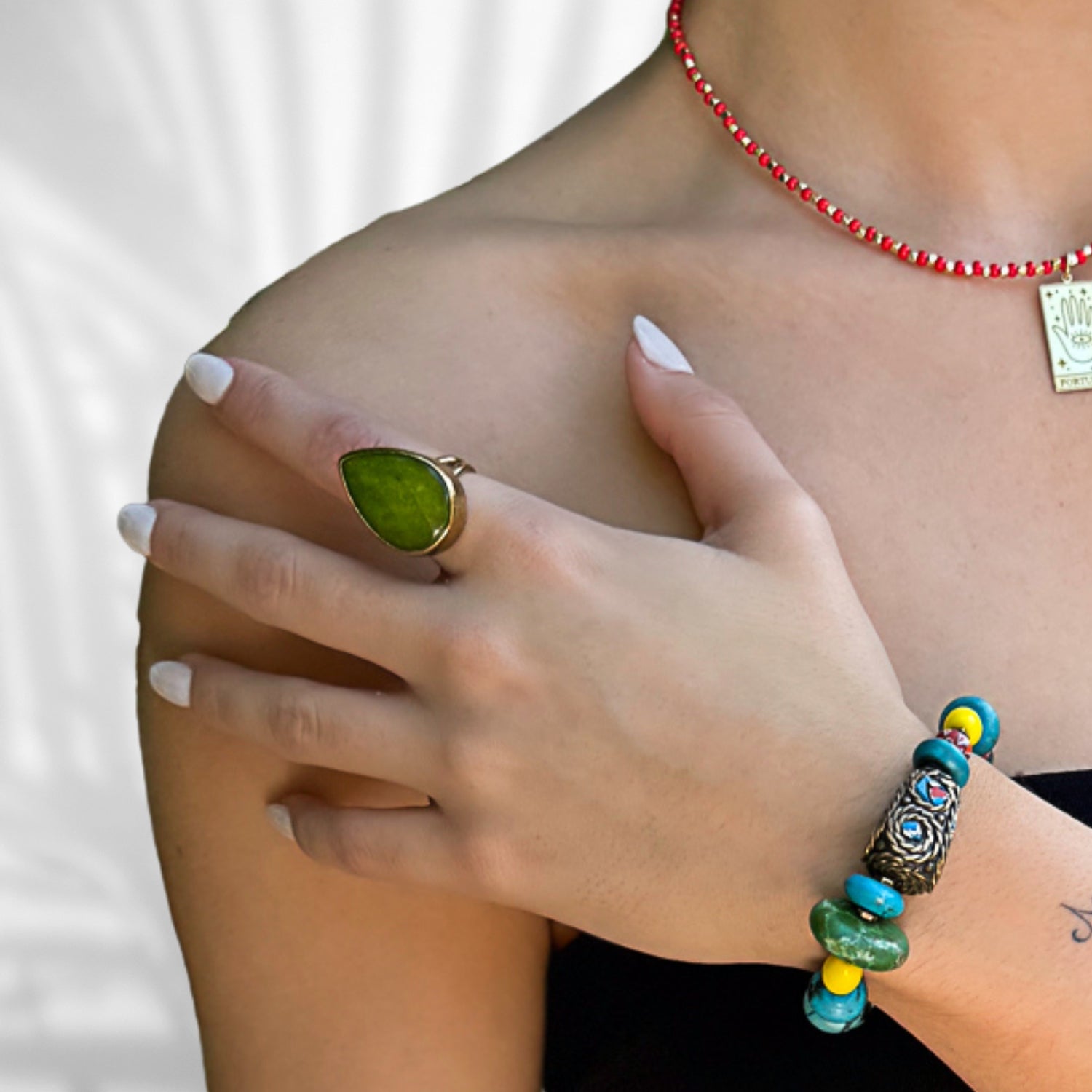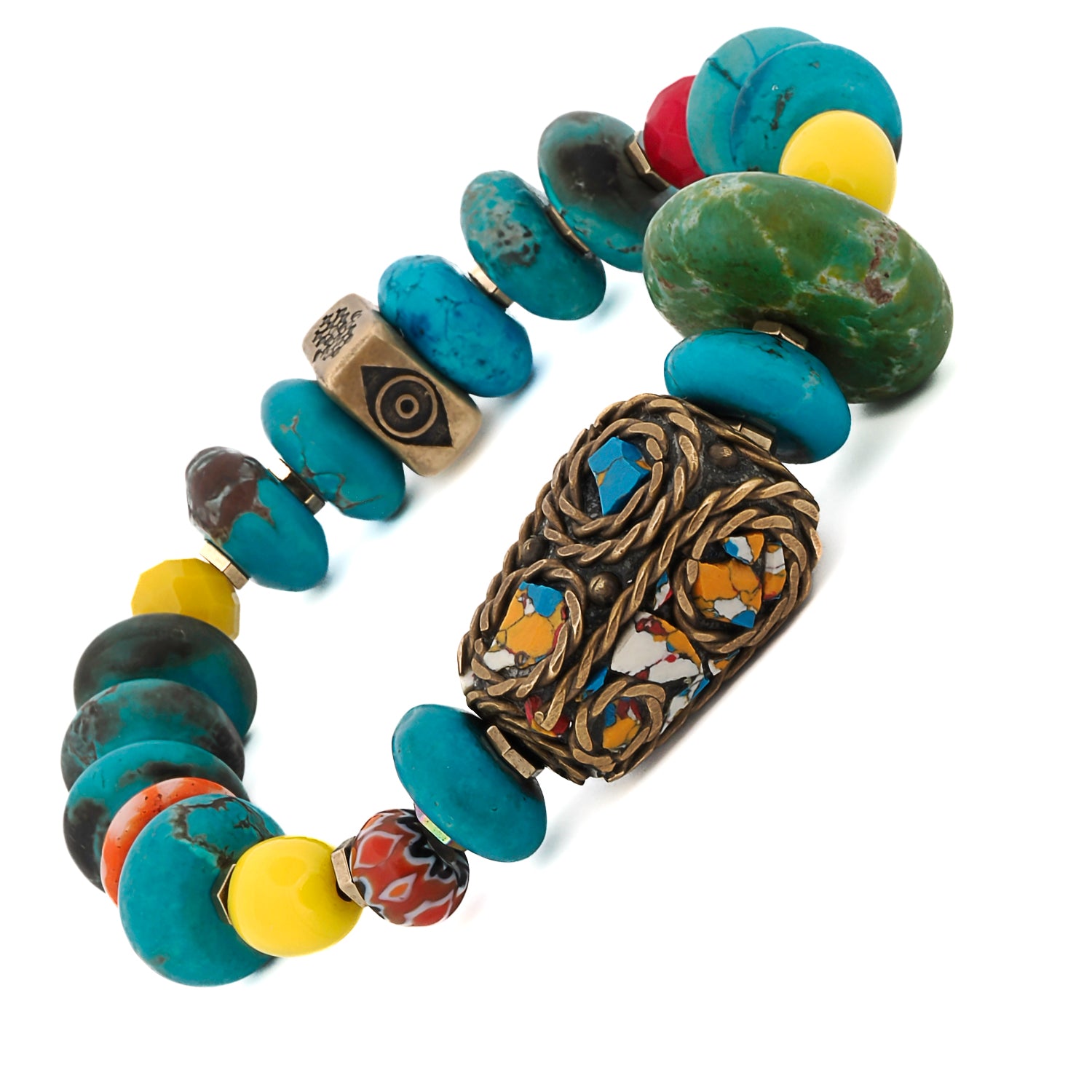 Turquoise Nugget Stone Unique Nepal Bead Multicolor Bracelet
Turquoise Nugget Stone Unique Nepal Bead Multicolor Bracelet ;
The turquoise nugget beads, with their natural and varying shapes, evoke the essence of the earth's beauty, adding a touch of bohemian flair to the bracelet. Each bead is a unique work of art, capturing the free-spirited and adventurous energy.
Turquoise Nugget Stone Unique Nepal Bead Multicolor Bracelet is a vibrant and eclectic expression of style, featuring a stunning combination of turquoise nugget beads, African beads, a unique gold-plated Nepal bead with gemstone inlay, and a symbolic bronze bead at the end, adorned with the Evil eye, Hamsa, and Elephant motifs.
The bracelet concludes with a symbolic bronze bead, featuring the protective motifs of the Evil eye, Hamsa, and Elephant. These symbols carry significance across various cultures, representing protection, positivity, and strength.
I personally hand craft each piece, making them one of a kind and meaningful...Each piece is unique like we all are..
Details;
12mm Turquoise nugget stone beads
20mm Green Turquoise stone
African Beads
Gold hematite stone spacers
Bronze symbol bead
Nepal handmade gold plated gemstone inlay bead
Bracelet size 6.5" on high quality stretchy jewelry cord.Contact me if you need any adjustments
Handmade in USA
Every Ebru Jewelry purchase will arrive wrapped in a gift box
Share