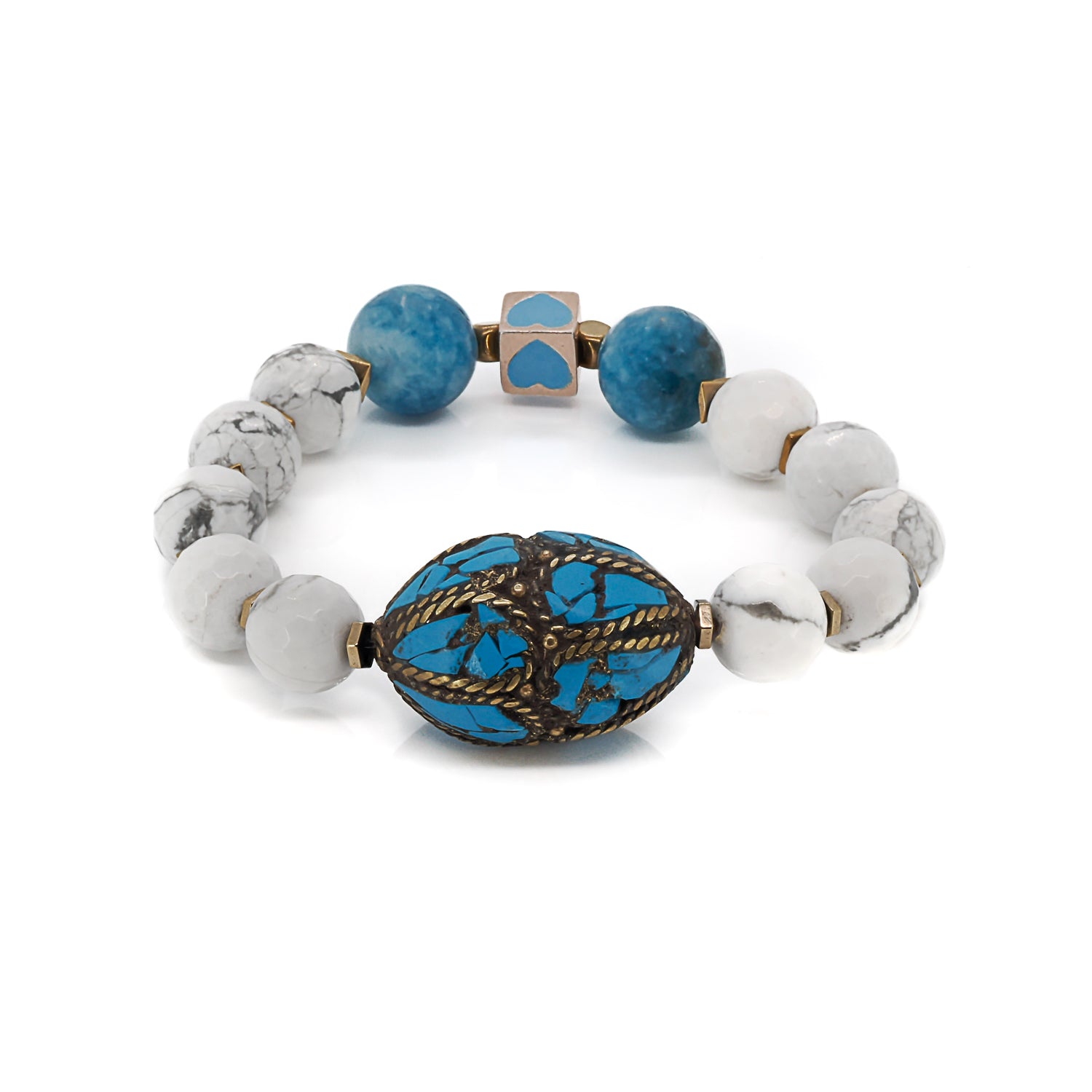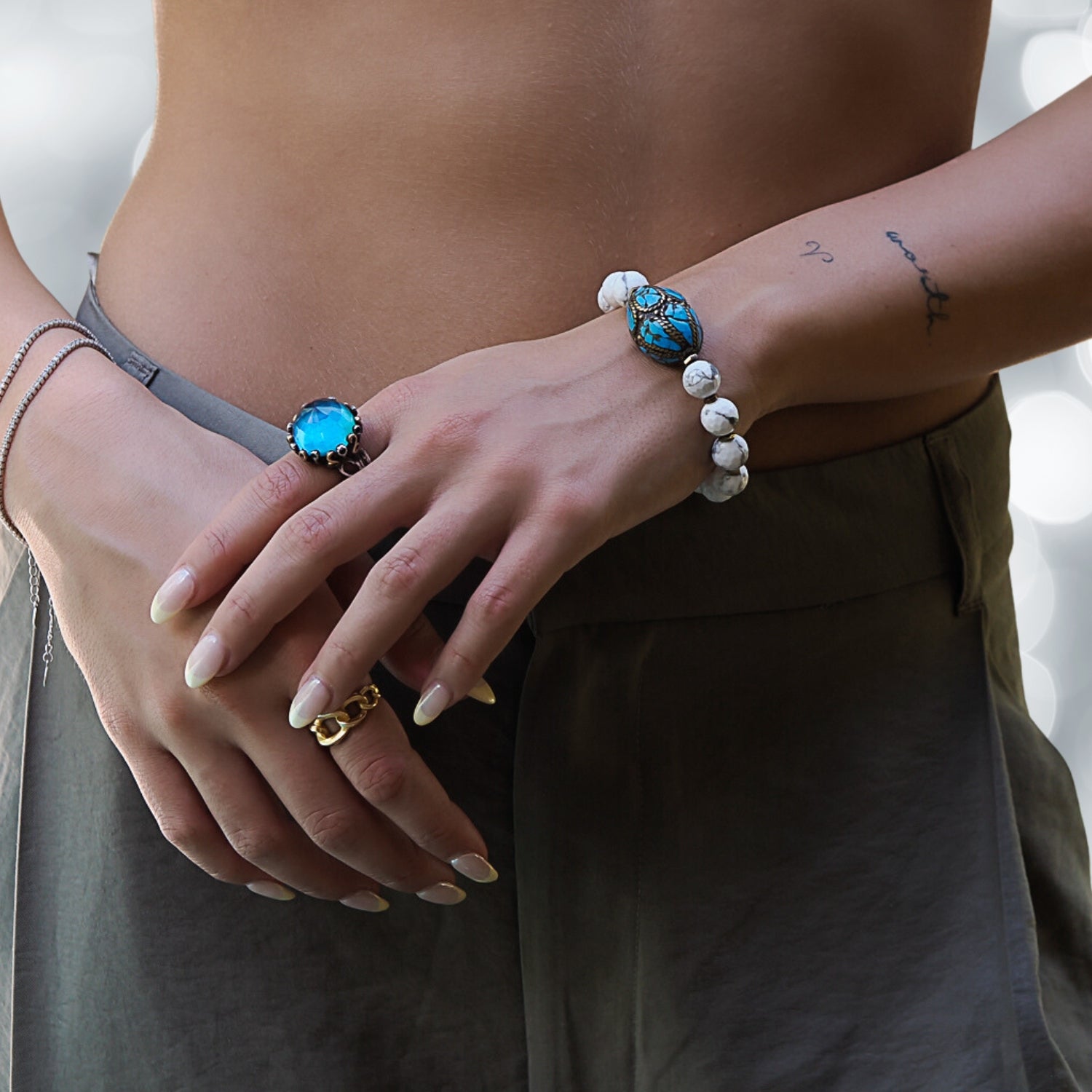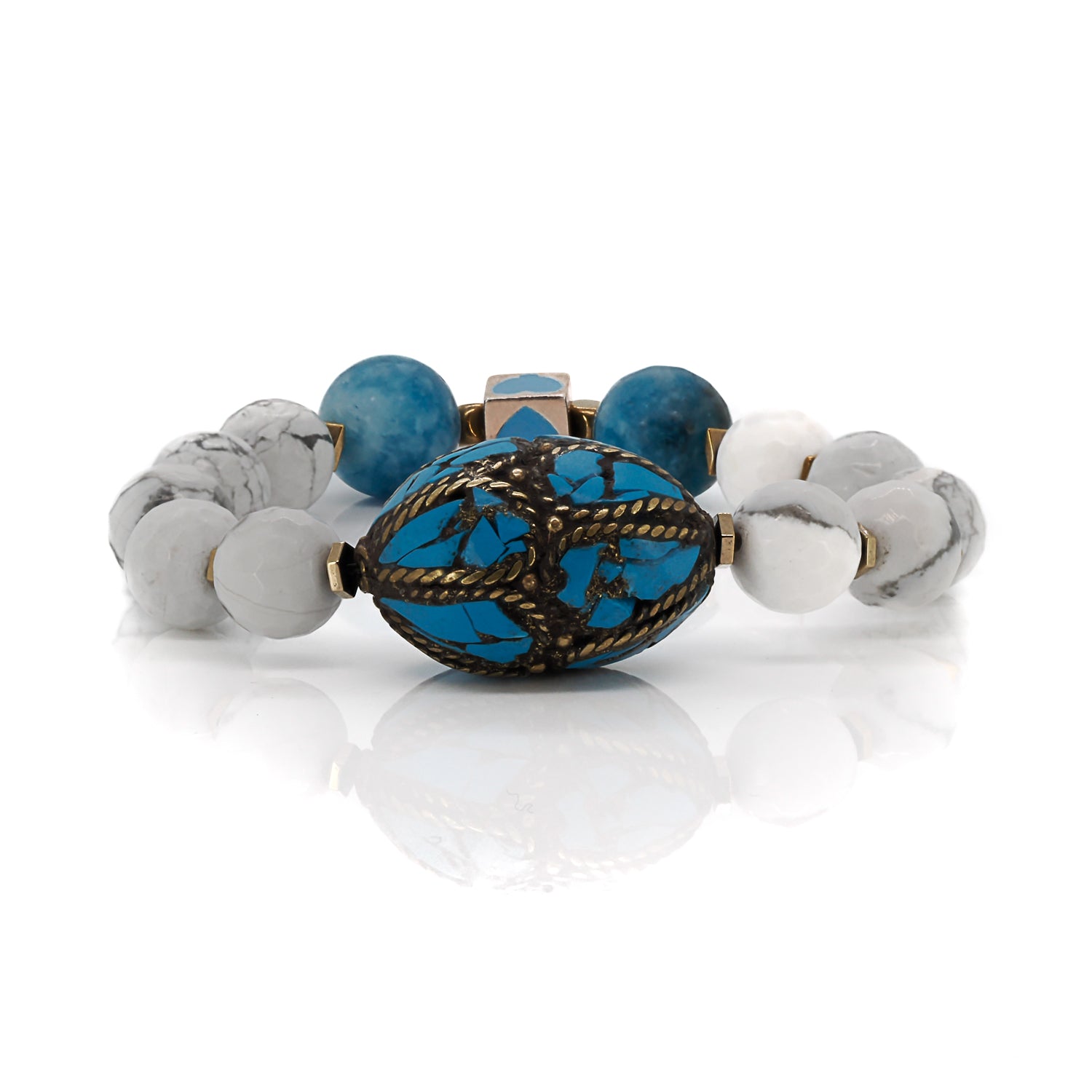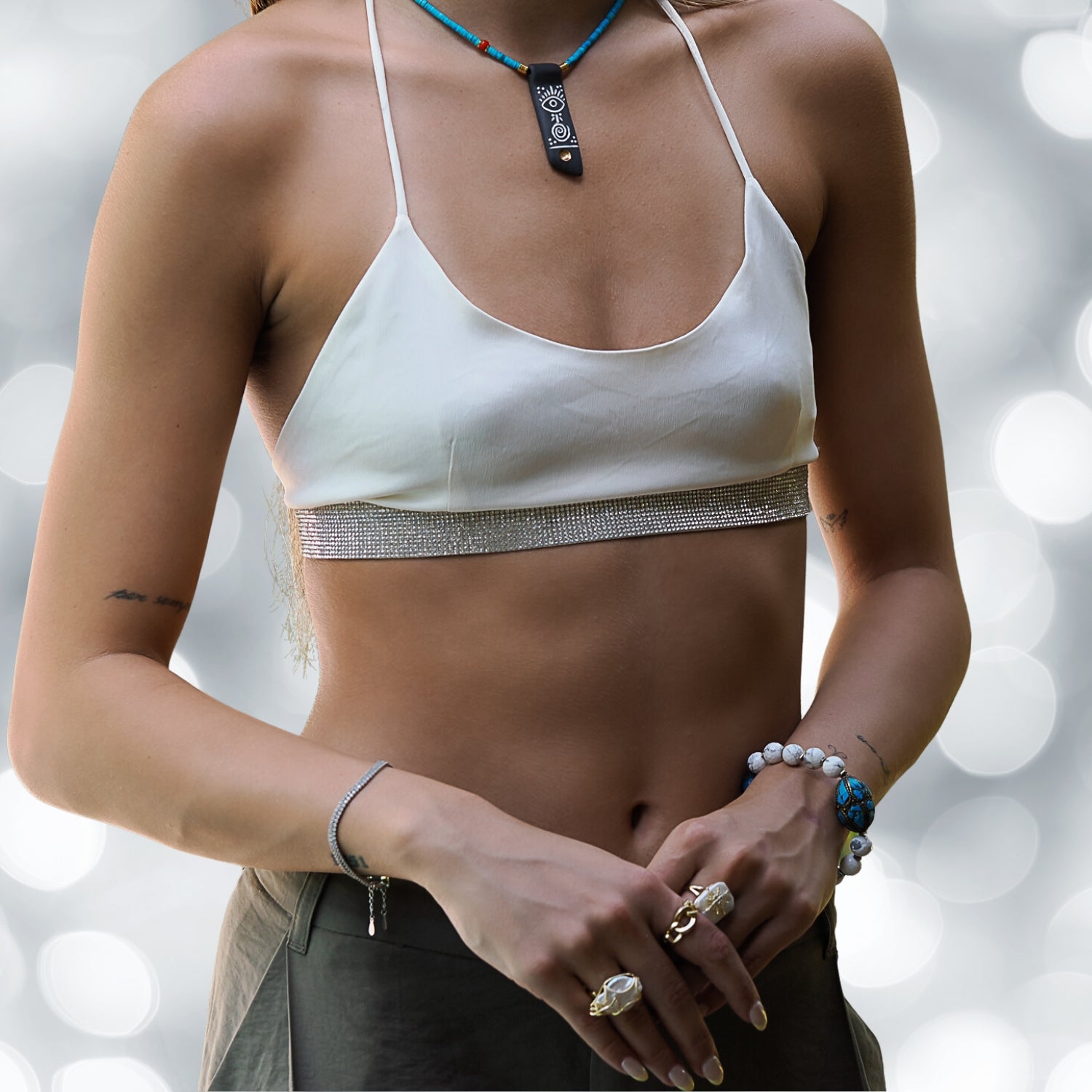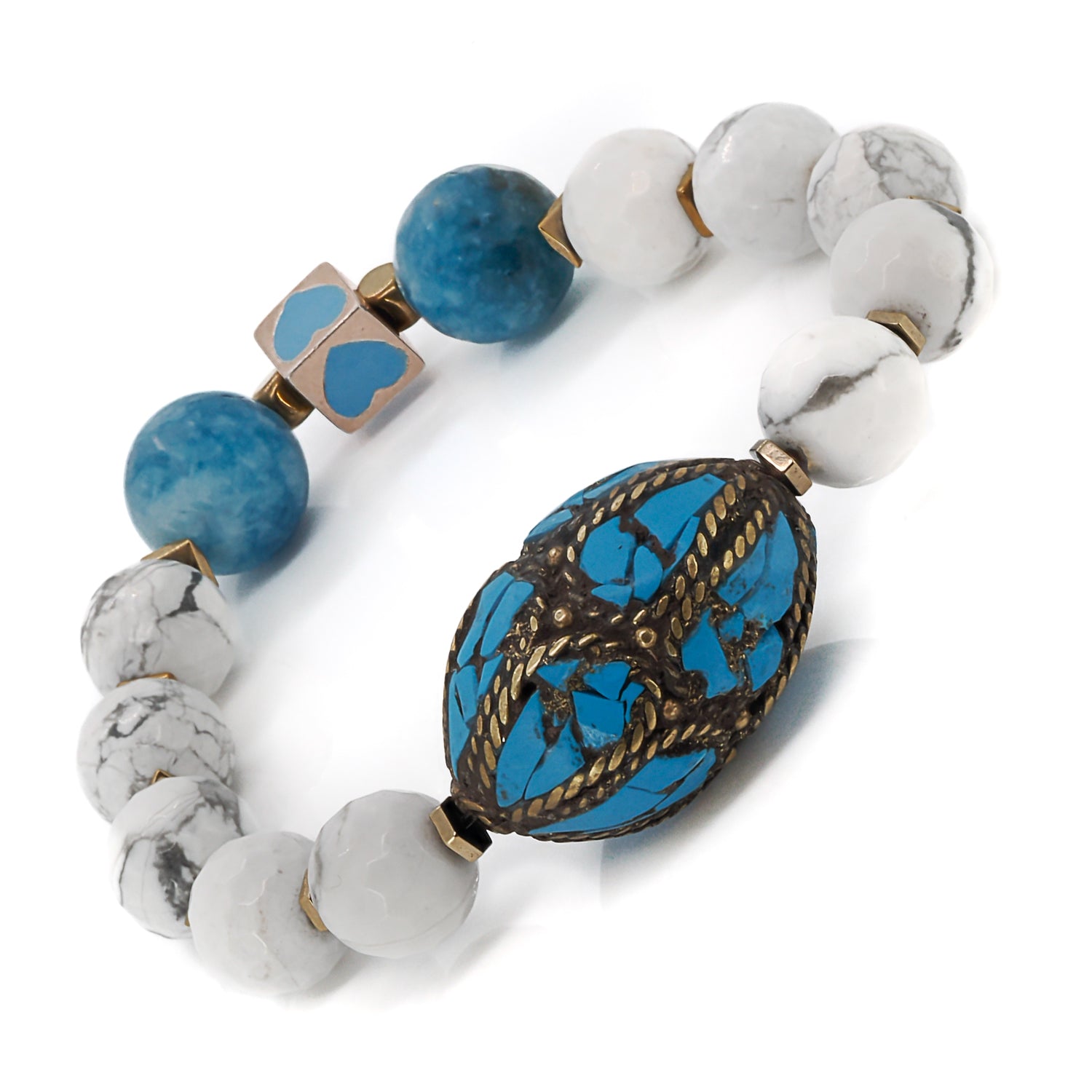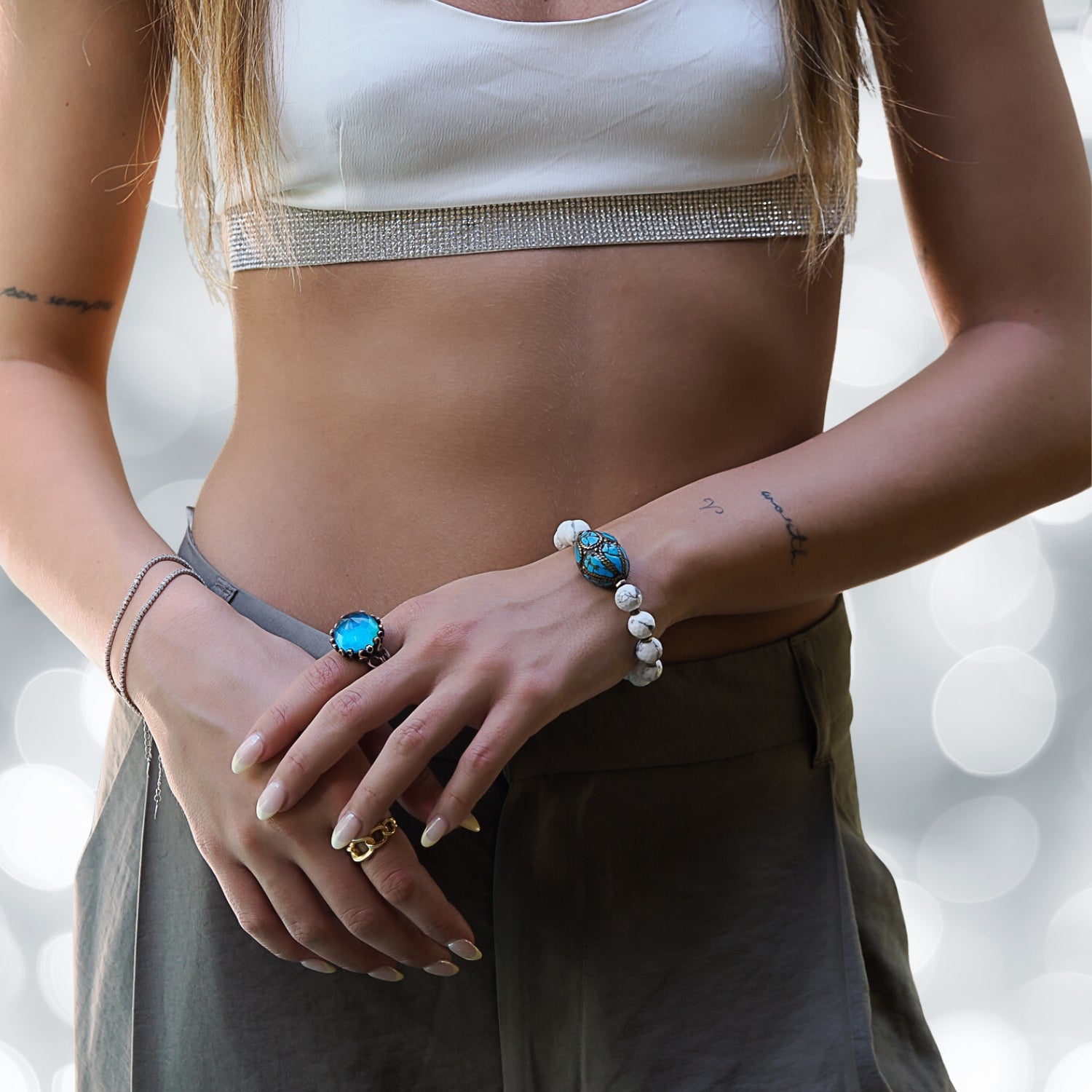 Turquoise Chunky Nepal Beaded Bracelet
The Turquoise Chunky Nepal Beaded Bracelet, a captivating and truly unique piece of handcrafted jewelry that celebrates the artistry of Nepal while infusing your style with a touch of elegance and natural beauty.
The turquoise stones within the Nepal bead add a pop of vibrant color, symbolizing tranquility, protection, and wisdom.Surrounding the central Nepali bead are faceted white Howlite stone beads, known for their calming and balancing properties. 
Towards the end of the bracelet, you'll find blue aquamarine stones that evoke the serene beauty of clear waters. Aquamarine is associated with soothing energy, enhancing your overall sense of well-being and balance.
Heart-shaped bead serves as both a symbol of love and a reflection of the bracelet's unique handmade nature.
I personally hand craft each piece, making them one of a kind and meaningful. Each piece is unique like we all are...
Details;
10mm Howlite stone beads
Aquamarine stone bead
Nepal handmade bead with turquoise inlay
Hematite stone spacers
Sterling silver on gold plated blue enamel heart bead
Bracelet size 6.5" on high quality stretchy jewelry cord.
Contact me if you need any adjustments.
Handmade in USA
Every Ebru Jewelry purchase will arrive wrapped in a gift box
Share