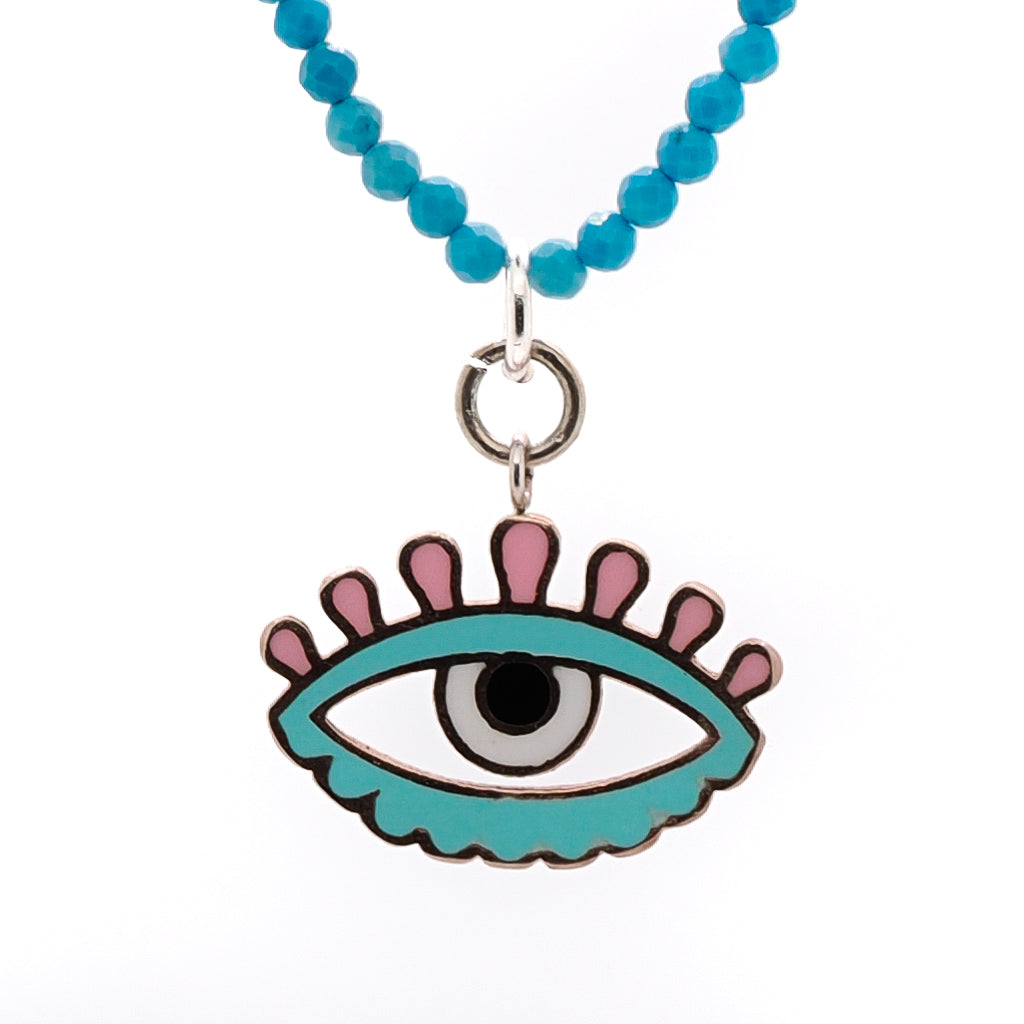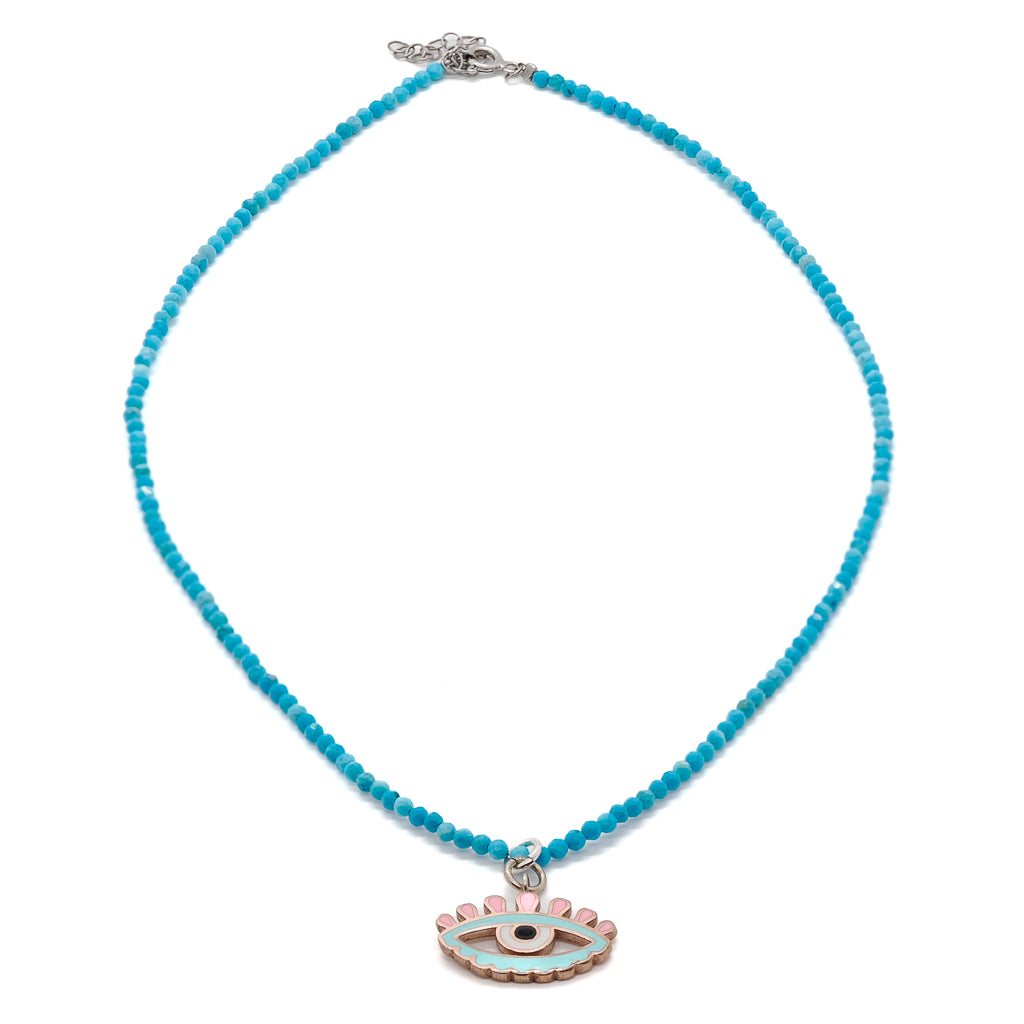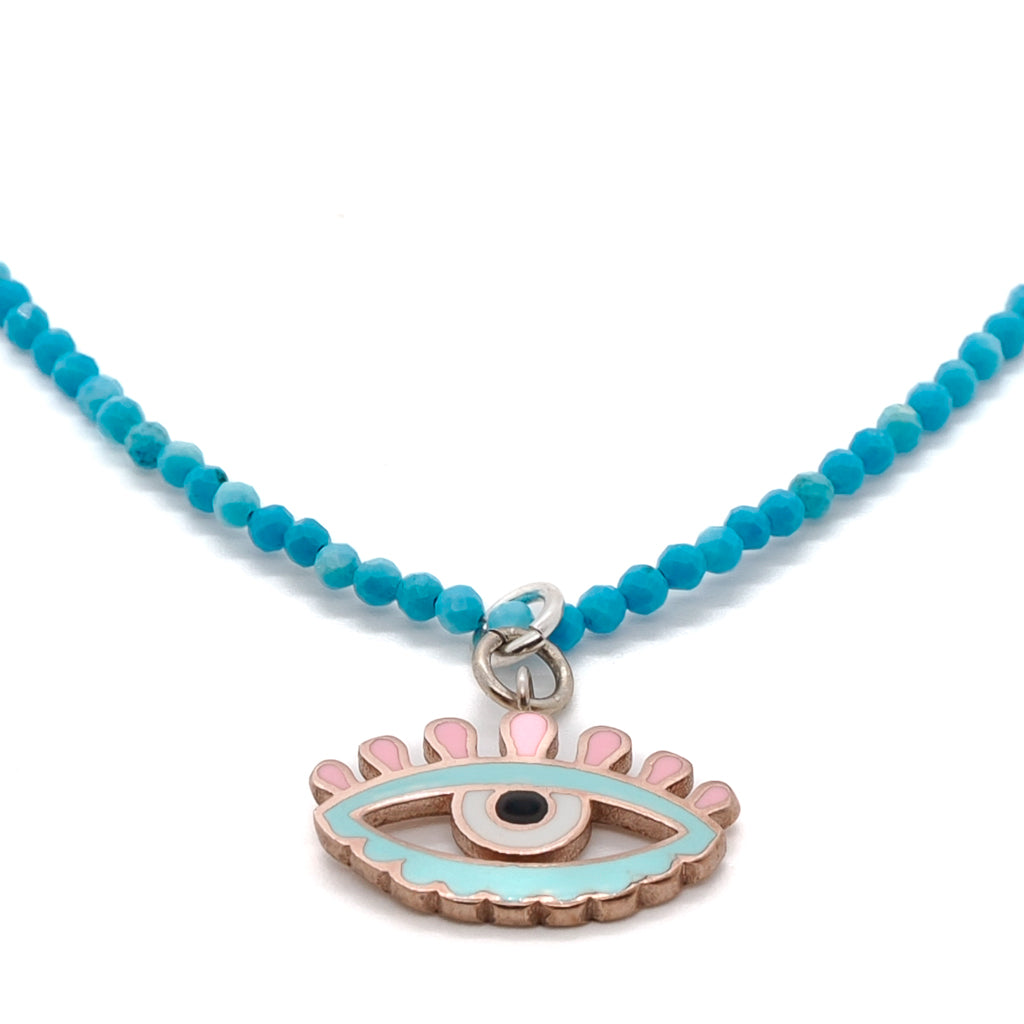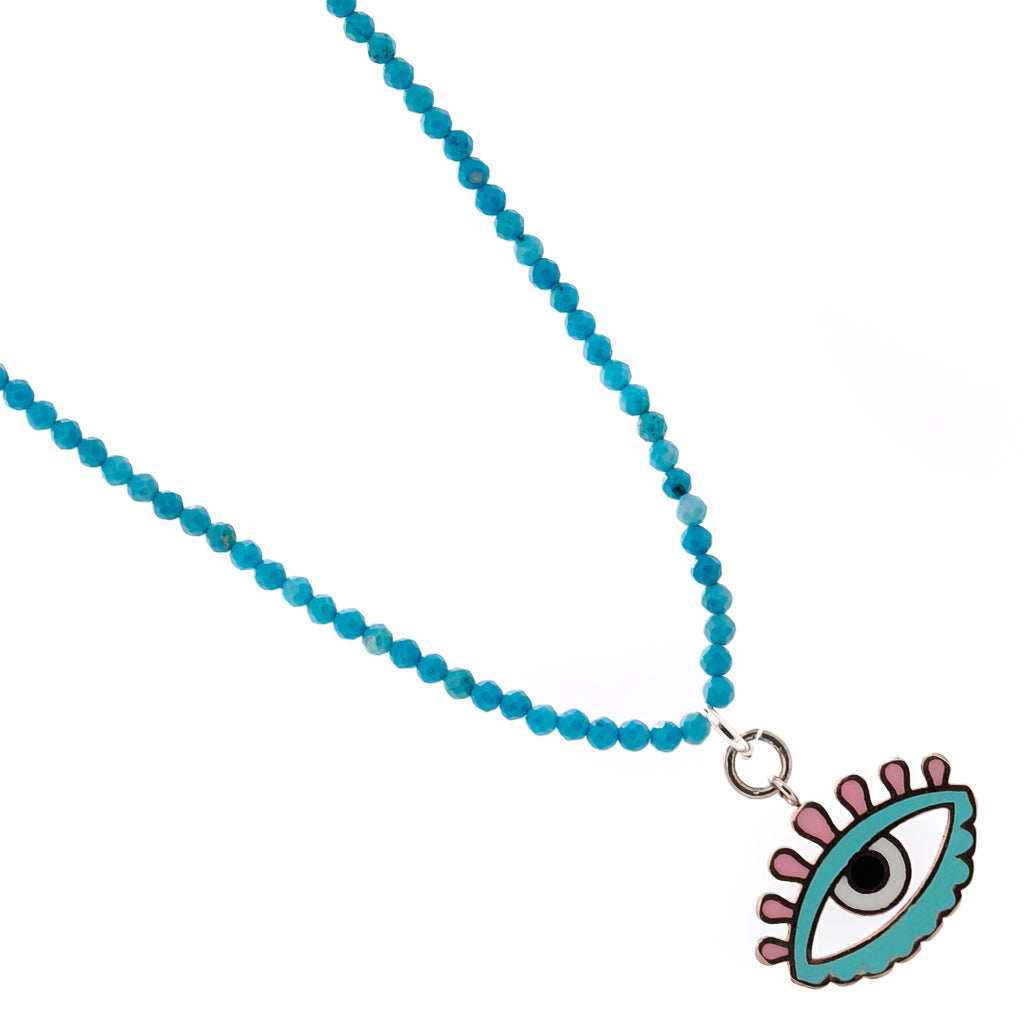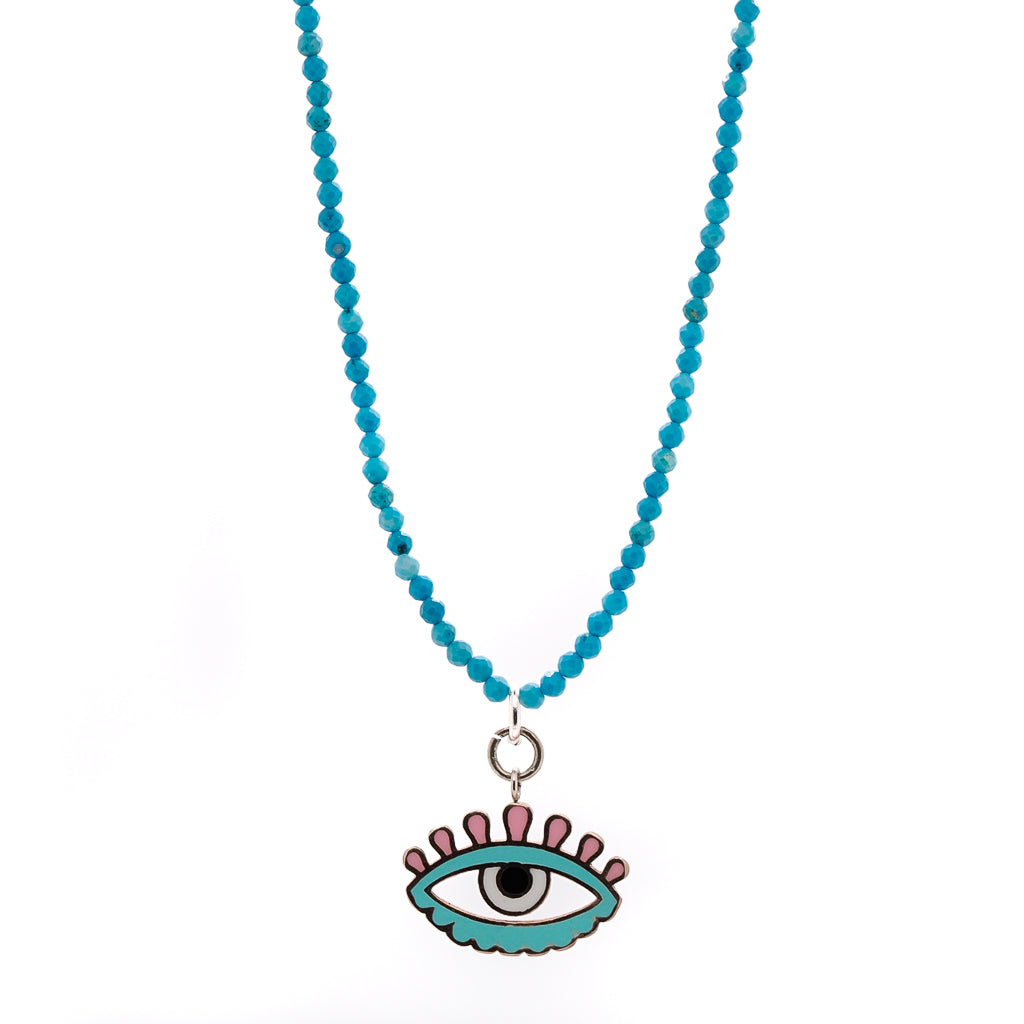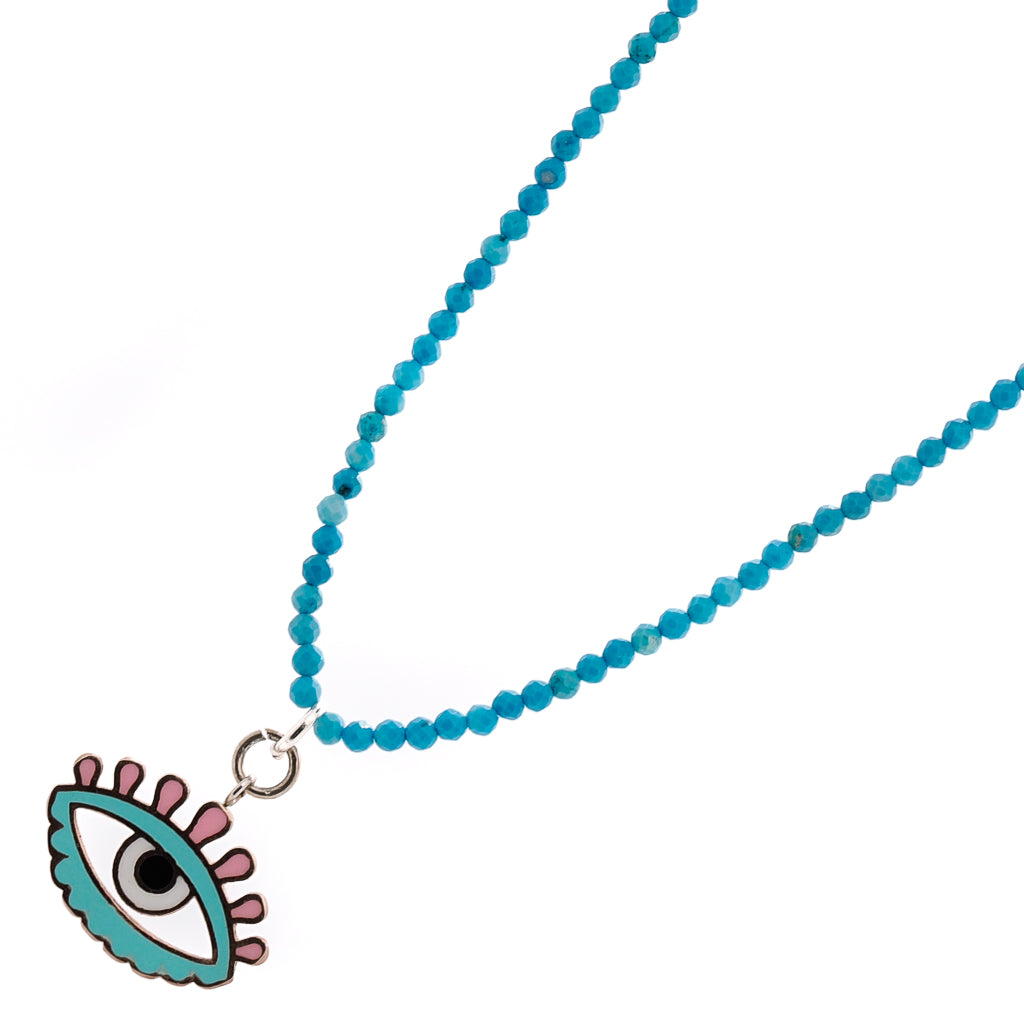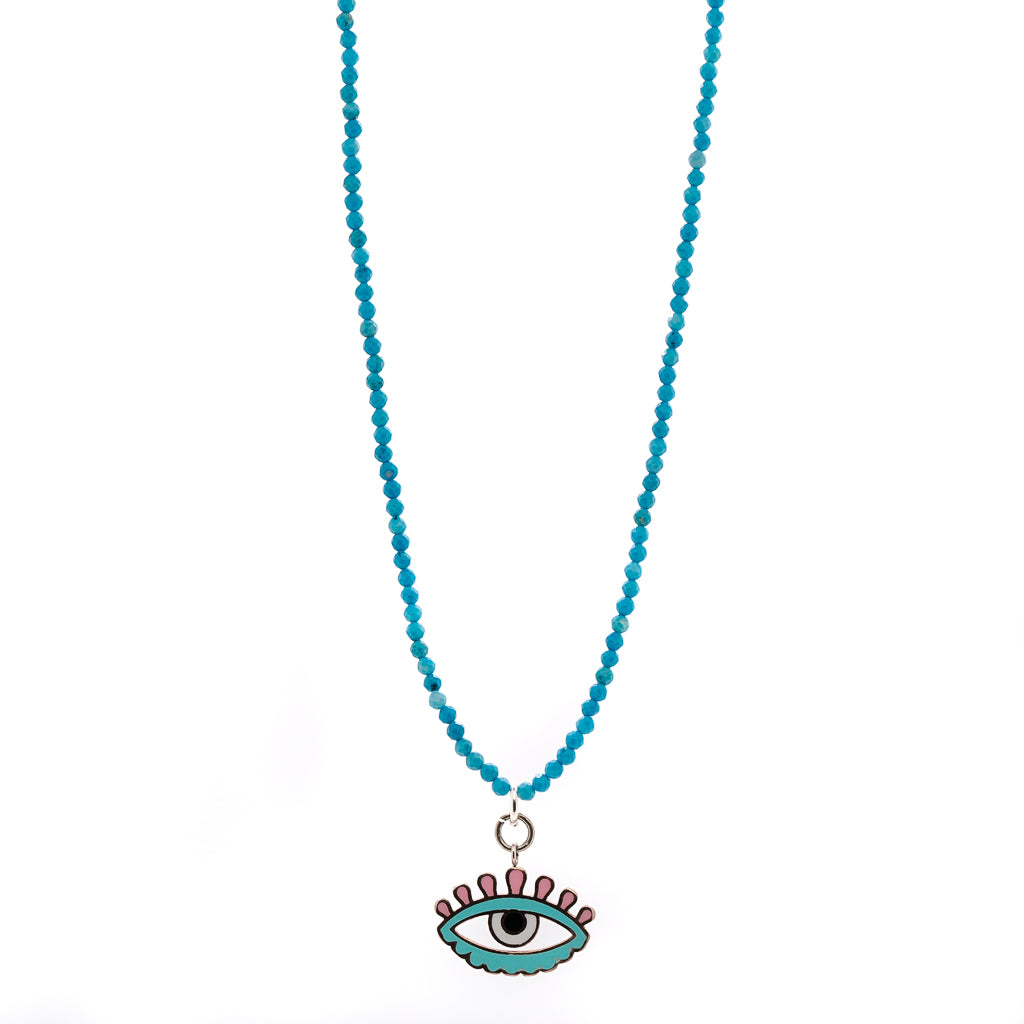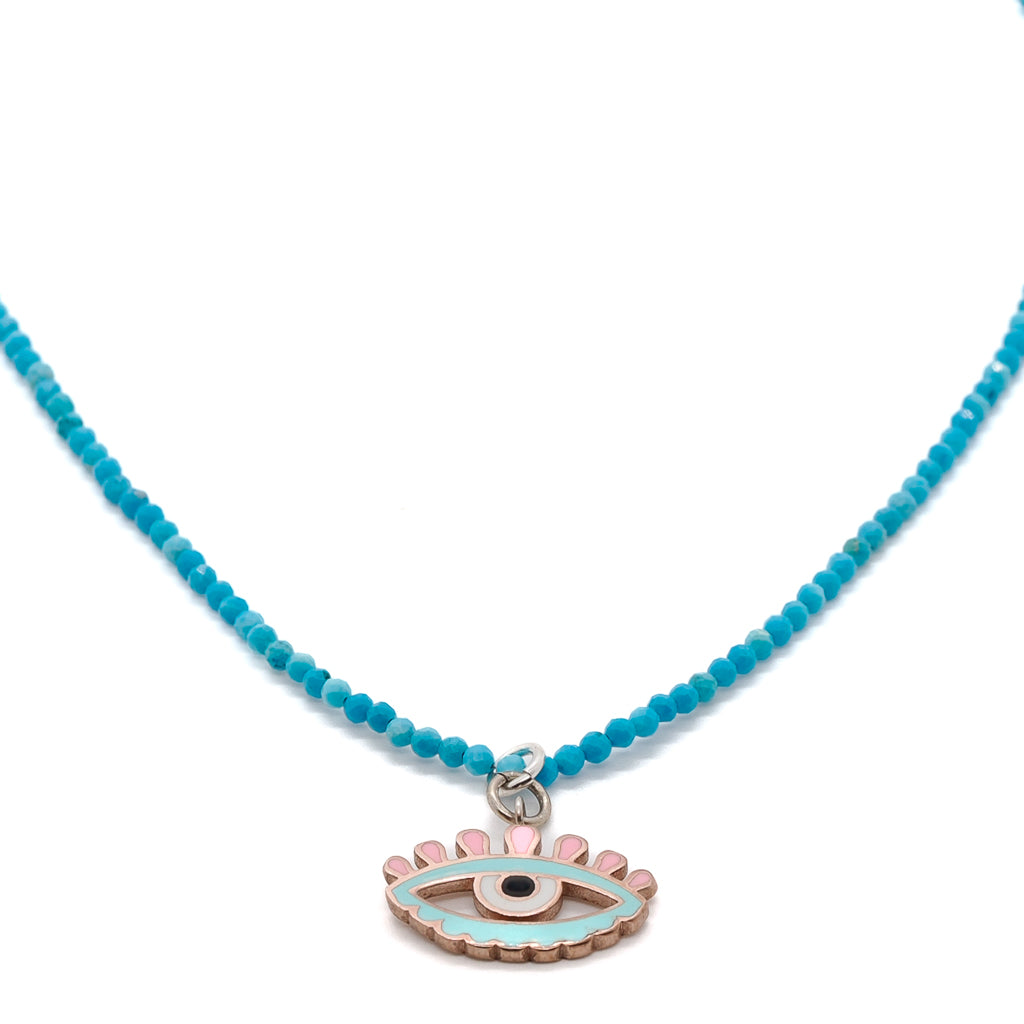 Turquoise Candy Evil Eye Necklace
The Turquoise Candy Evil Eye Necklace is a unique and striking piece of handmade jewelry that is sure to make a statement. The centerpiece of the necklace is a 925 solid silver Evil Eye charm, which has been beautifully crafted and adorned with white, turquoise, and pink enamel. The charm is designed to protect the wearer from harm and bring good luck, making this necklace not only beautiful but also meaningful.
To complement the Evil Eye charm, the necklace also features natural turquoise stone beads. The beads have been carefully selected for their unique color and texture, adding a touch of natural beauty to the piece. The combination of the turquoise beads and the enamel Evil Eye charm creates a stunning contrast that is both eye-catching and elegant.
The necklace is designed as a choker, which means that it sits high on the neck and is perfect for layering with other necklaces. The length of this handmade necklace is adjustable, so it can be customized to fit any size neck.
Turquoise dispels negative energy and is known as a purification stone. It balances and aligns all chakras and helps achieve inner calm and reduce mood swings. Turquoise can also attract romantic love and is a symbol of friendship.
I personally hand craft each piece, making them one of a kind and meaningful...Each piece is unique like we all are..
Details;
Tiny natural turquoise stone beads
925 Sterling Silver on 14k rose gold plated evil eye charm with white, turquoise and pink enamel
Necklace length 15" and 1.5'' Solid silver Extender
Handmade in USA
Every Ebru Jewelry purchase will arrive wrapped in a gift box
Share