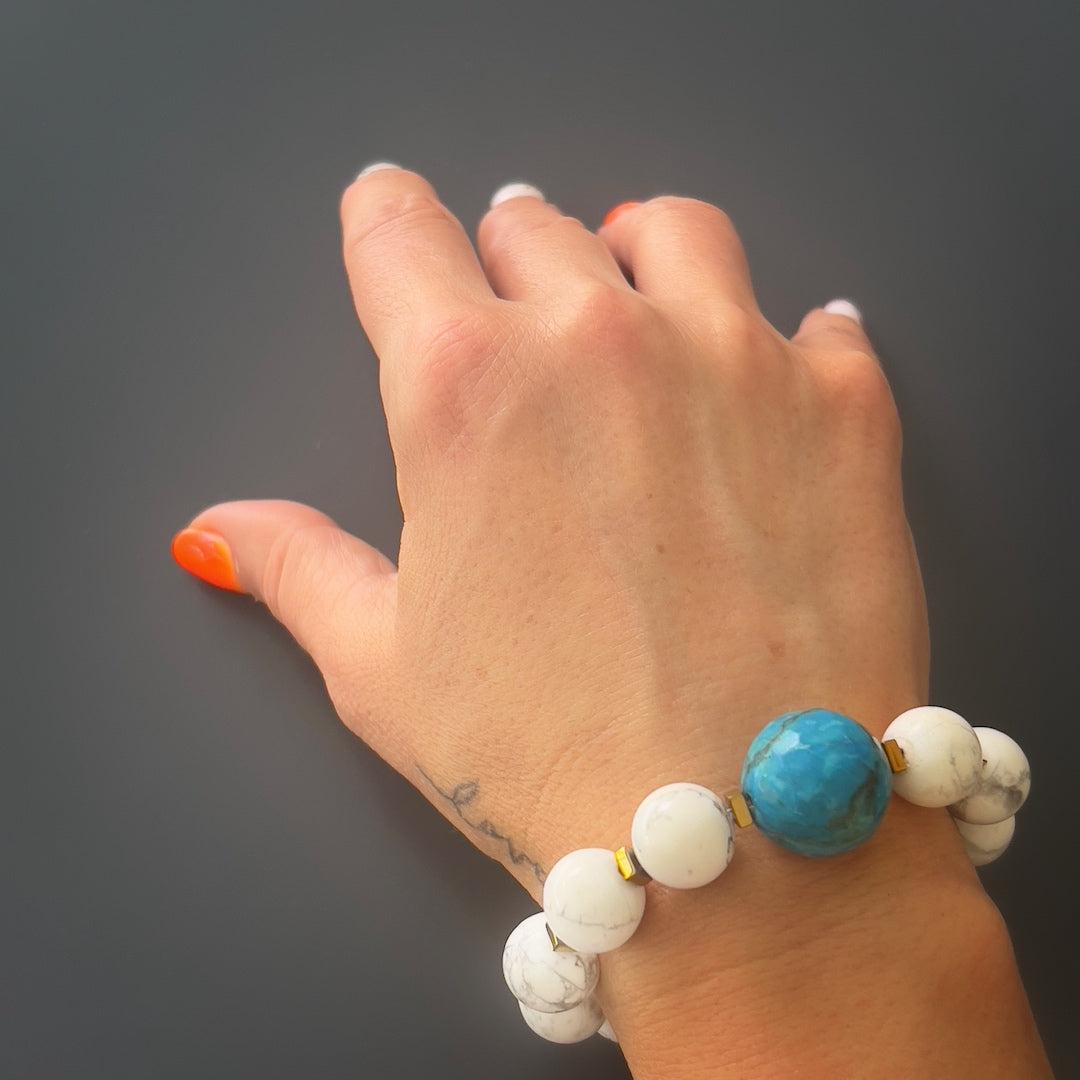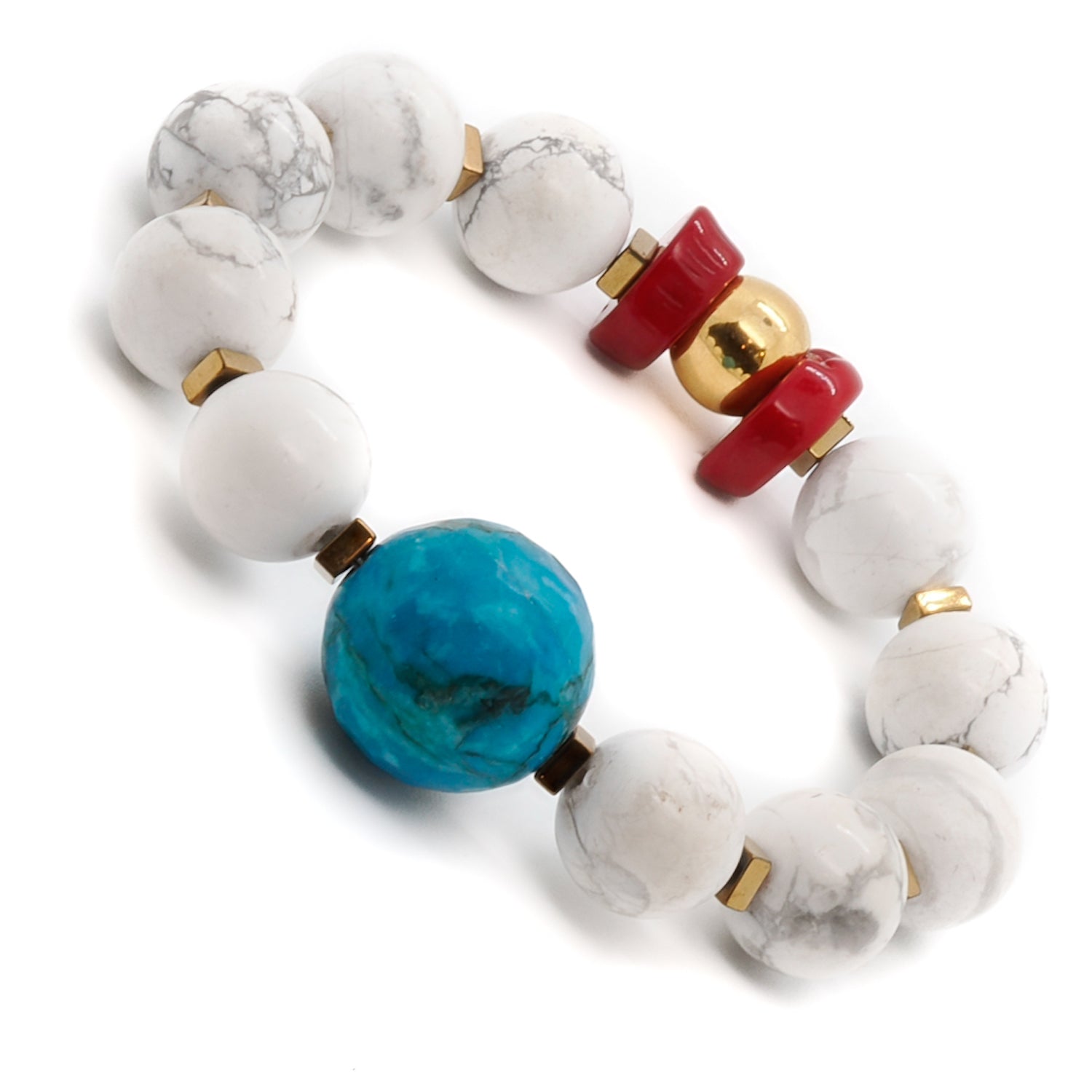 Turquoise Balance Bracelet
The elegant Turquoise Balance Bracelet is the perfect addition to your unique style. This handmade bracelet combines turquoise stone beads, white howlite stone beads and red coral stone.
Turquoise stone balances and aligns all chakras and helps achieve inner calm and reduce mood swings. Turquoise can also attract romantic love and is a symbol of friendship.
Howlite is a beautiful white stone that represents the spiritual qualities of stillness, tenderness and an open mind.
I personally hand craft each piece, making them one of a kind and meaningful...Each piece is unique like we all are..
Details;
12mm Howlite stone beads
18mm Turquoise Stone Beads
Red color nugget coral beads
Gold color Hematite Stone spacers
925 Sterling silver gold plated bead
Bracelet size 6 1/2''
Every bracelet is only one size as they are one of a kind, but I can adjust it if it's not suitable for your wrist.
Handmade in USA
Every Ebru Jewelry purchase will arrive wrapped in a gift box
Share