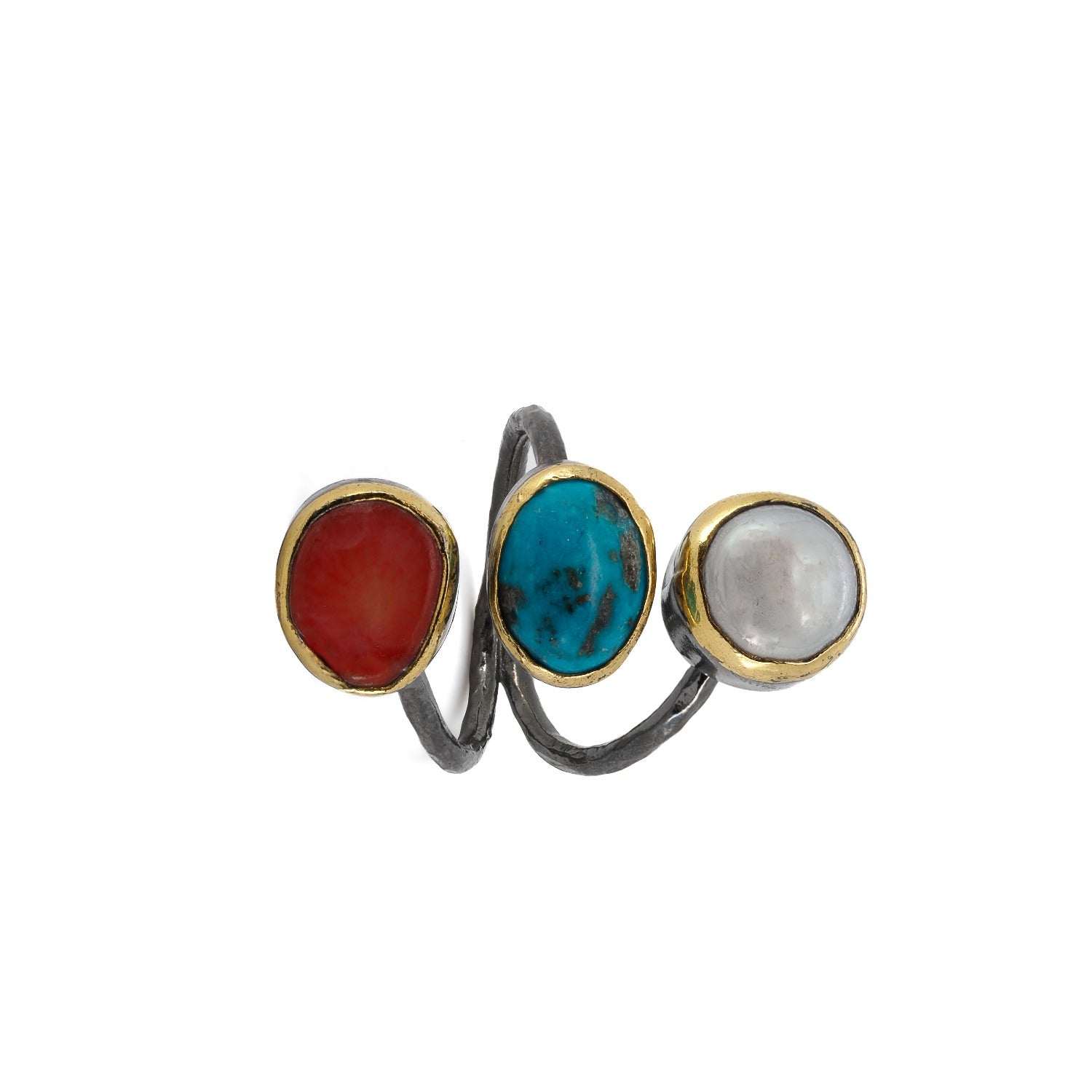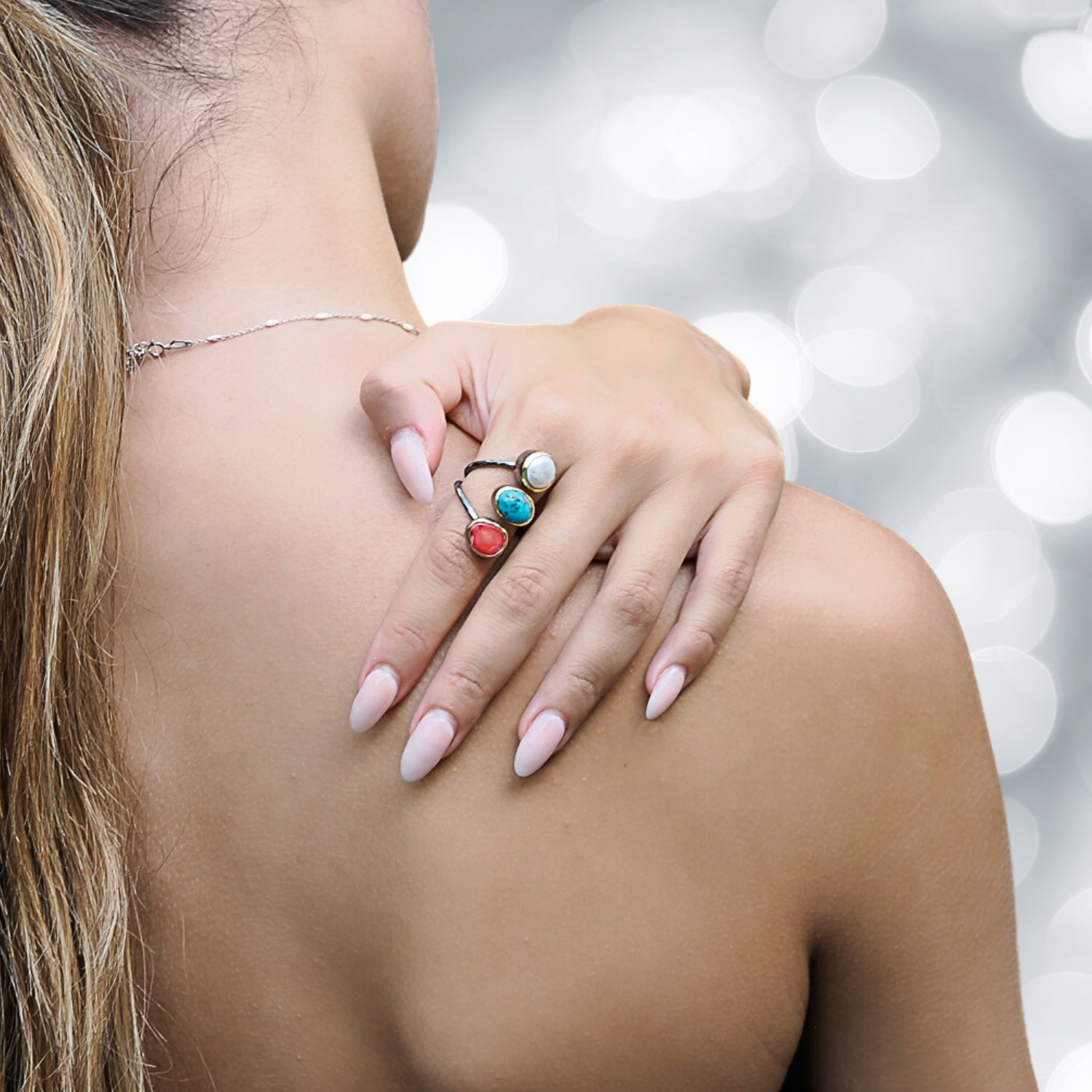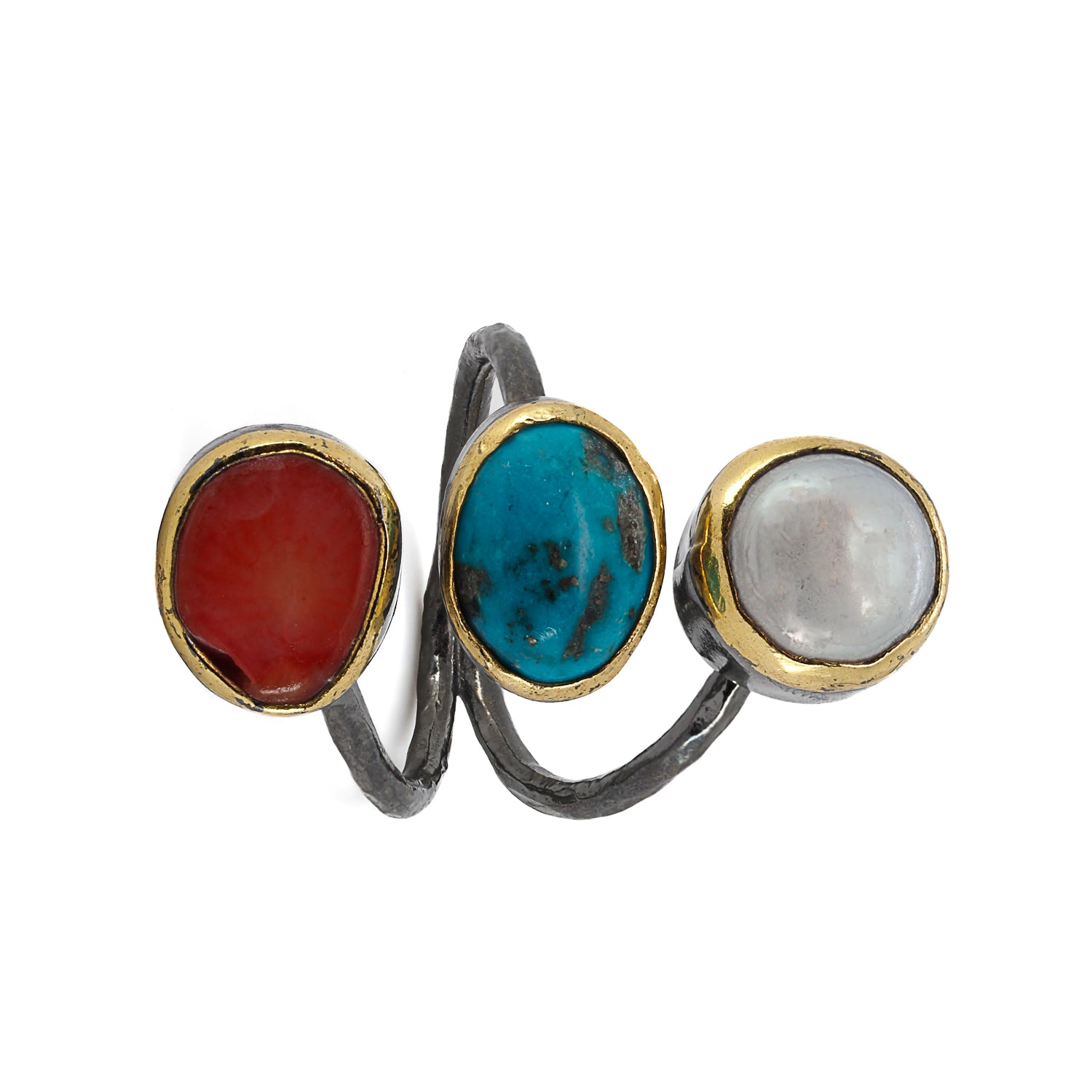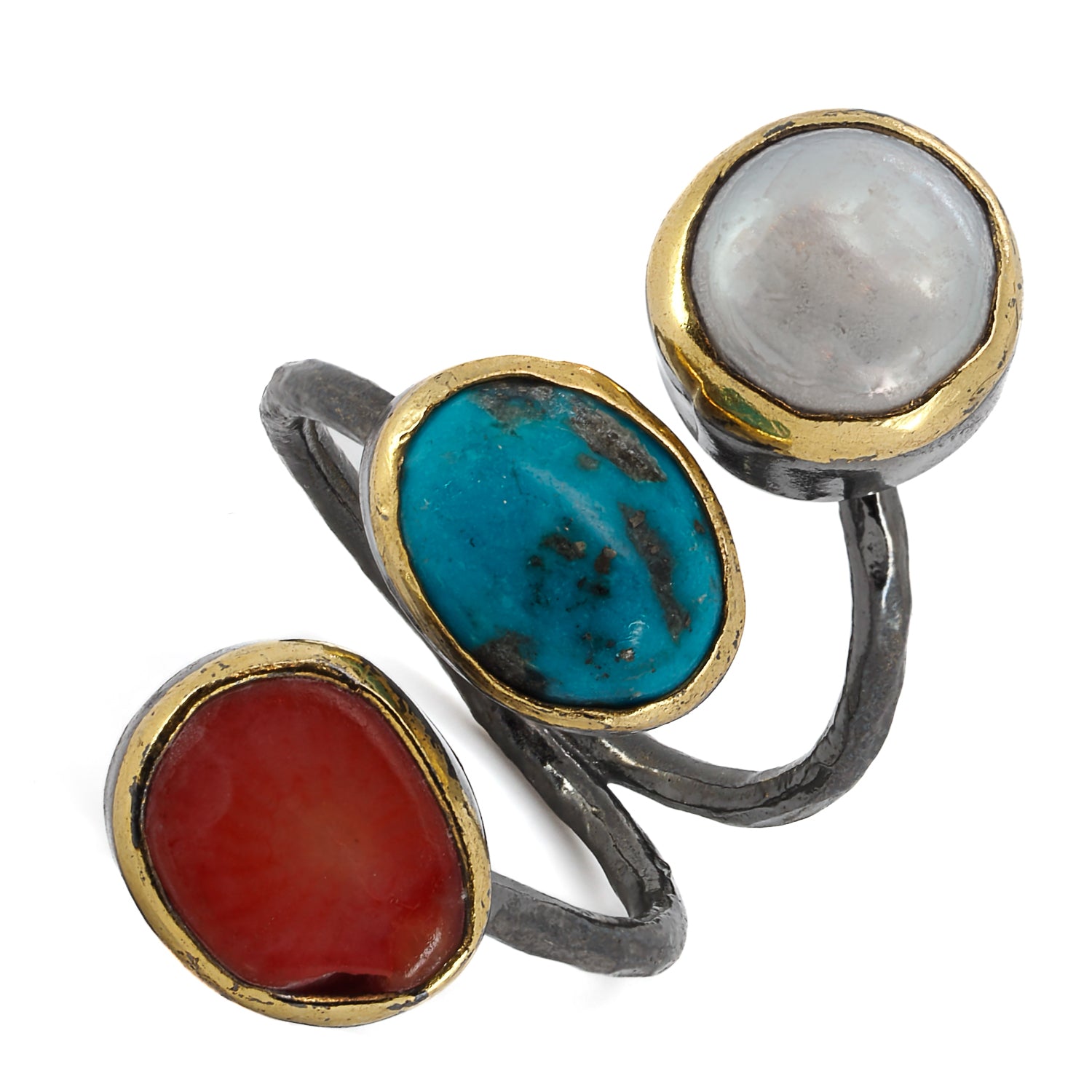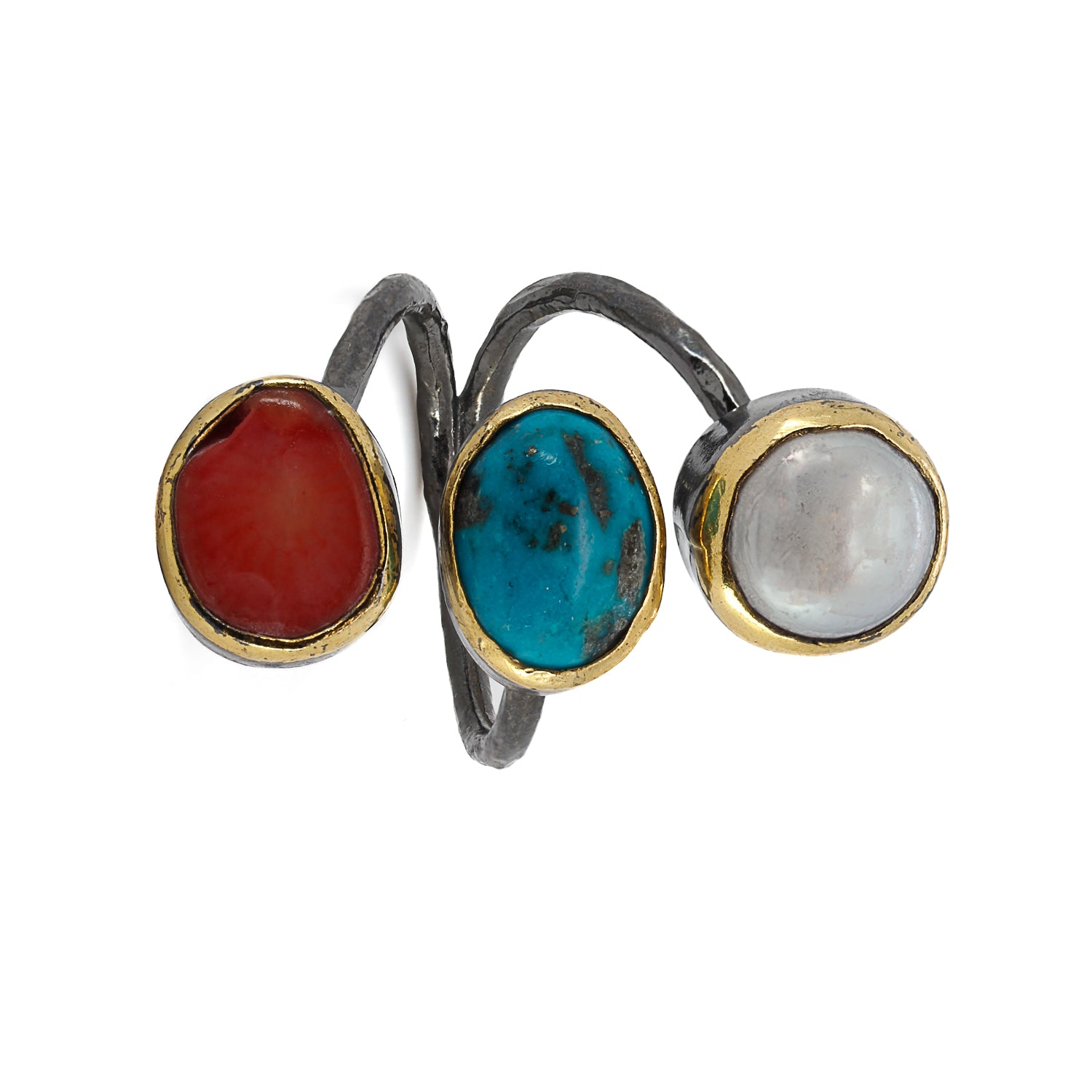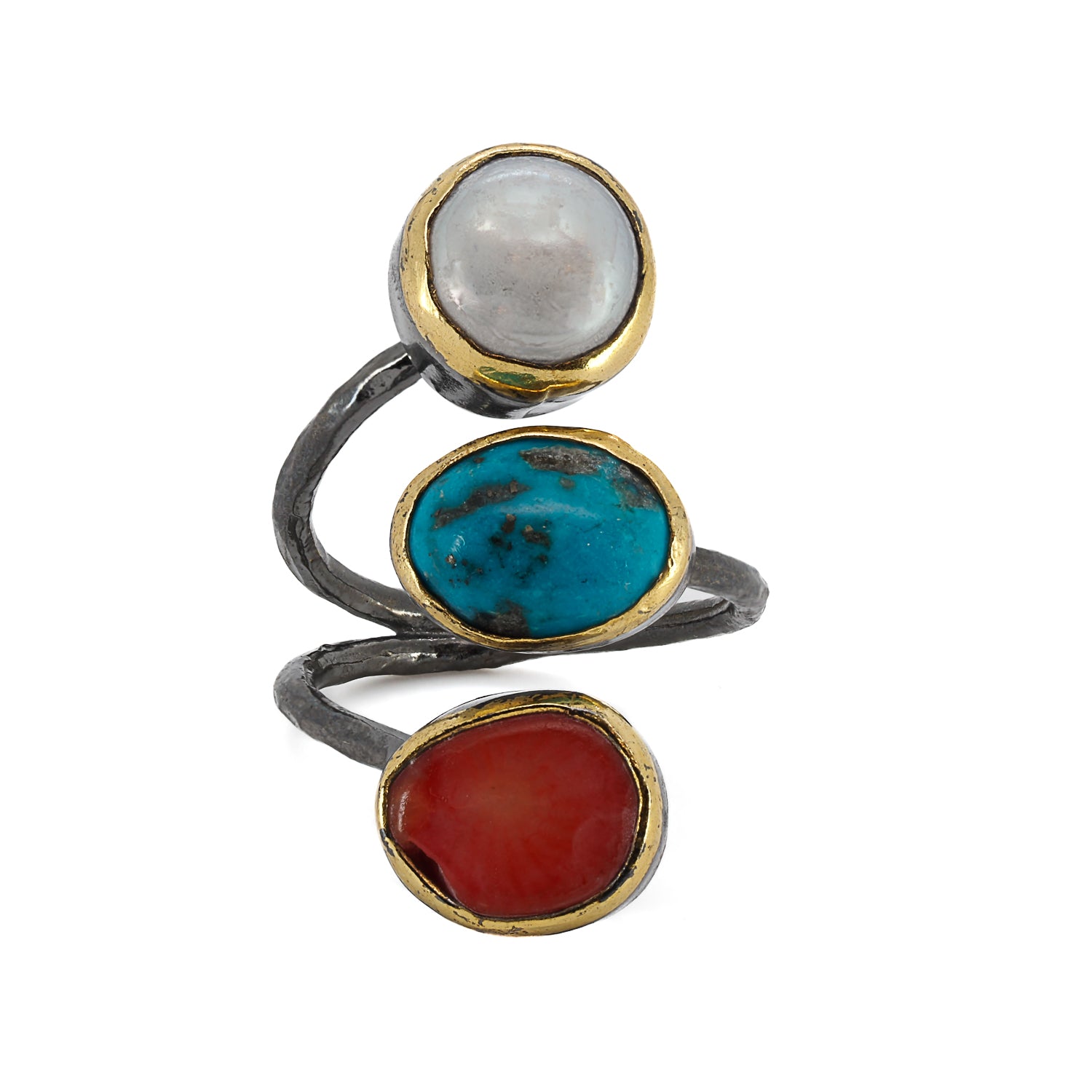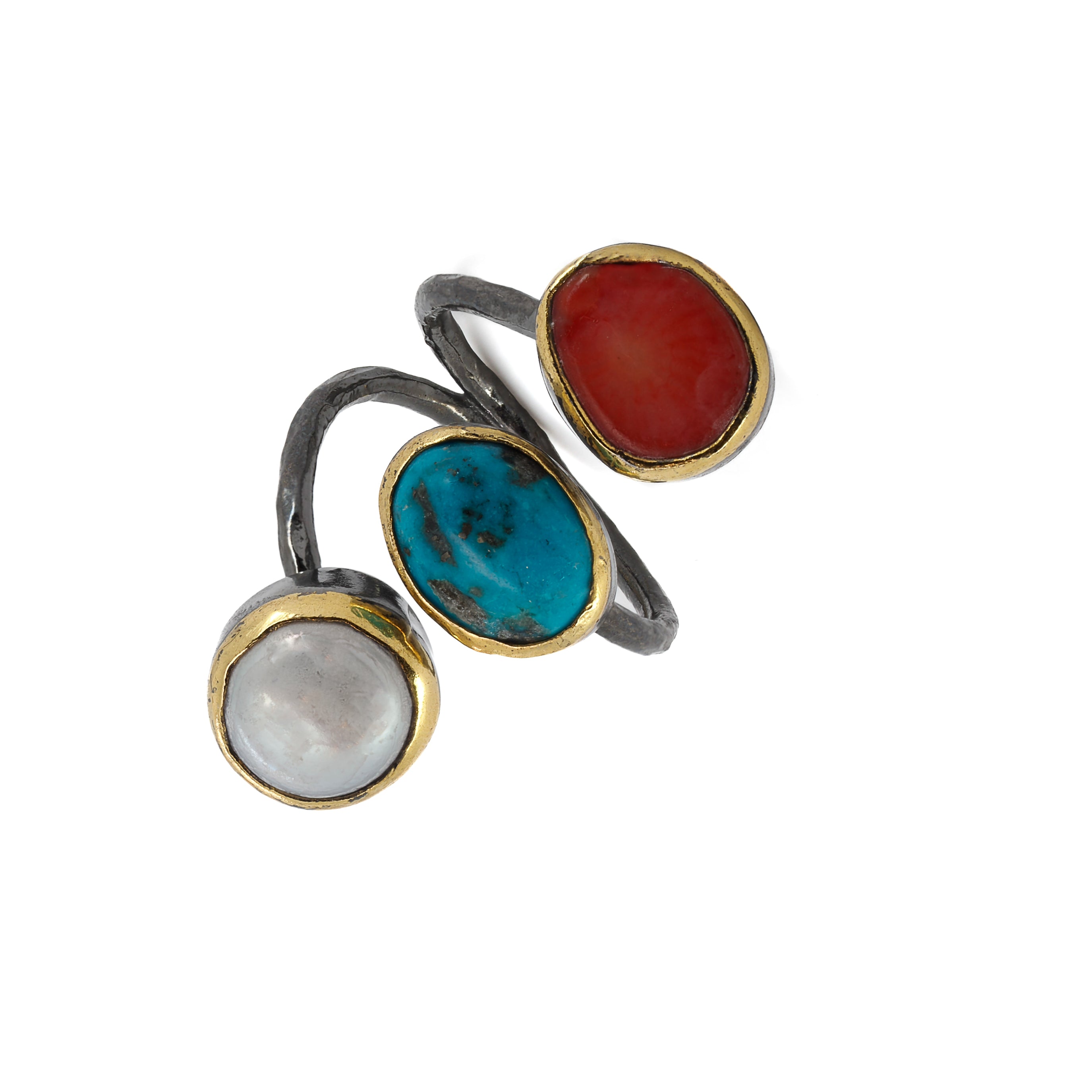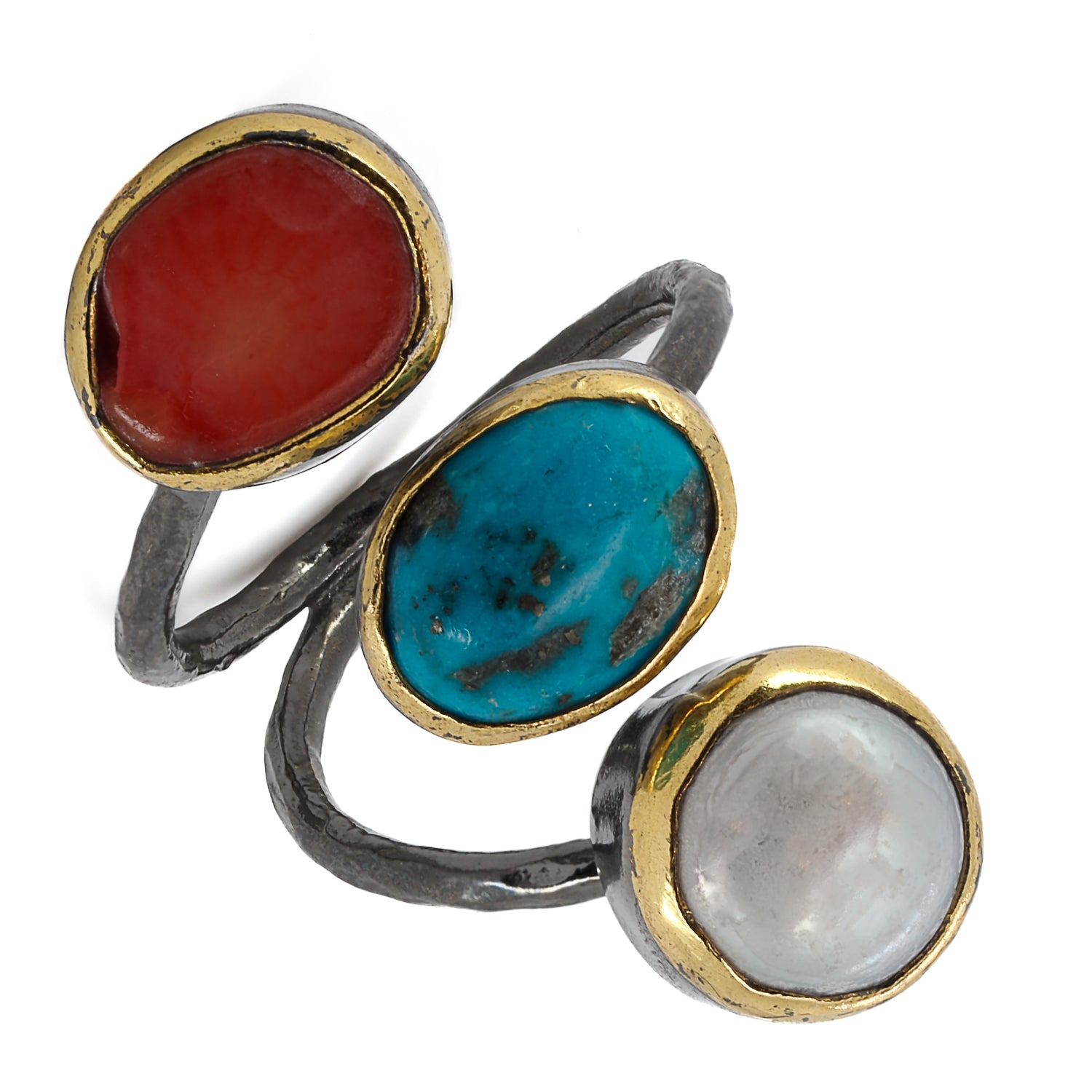 Triple Gemstone Sterling Silver Ring
Triple Gemstone Sterling Silver Ring – a masterpiece that harmoniously blends the beauty of sterling silver, vibrant gemstones, and delicate gold accents. This handmade ring is a testament to the artistry that adorns your fingers with elegance and grace.
Three magnificent gemstones take center stage in this design – Coral, Turquoise, and Pearl. Each gemstone possesses its unique charm and energy, creating a symphony of colors and meaning. The Coral symbolizes passion and vitality, the Turquoise embodies tranquility and protection, and the Pearl exudes elegance and wisdom. Together, these gemstones form a trinity of significance that resonates with the wearer's individuality.
Elevate your style and embrace the power of natural gemstones with Triple Gemstone Sterling Silver Ring.

I personally hand craft each piece, making them one of a kind and meaningful...Each piece is unique like we all are...

Details;
925 Sterling silver
Pearl stone
Turquoise stone
Coral stone
Ring size Adjustable 

Handmade in USA
Every Ebru Jewelry purchase will arrive wrapped in a gift box
Share