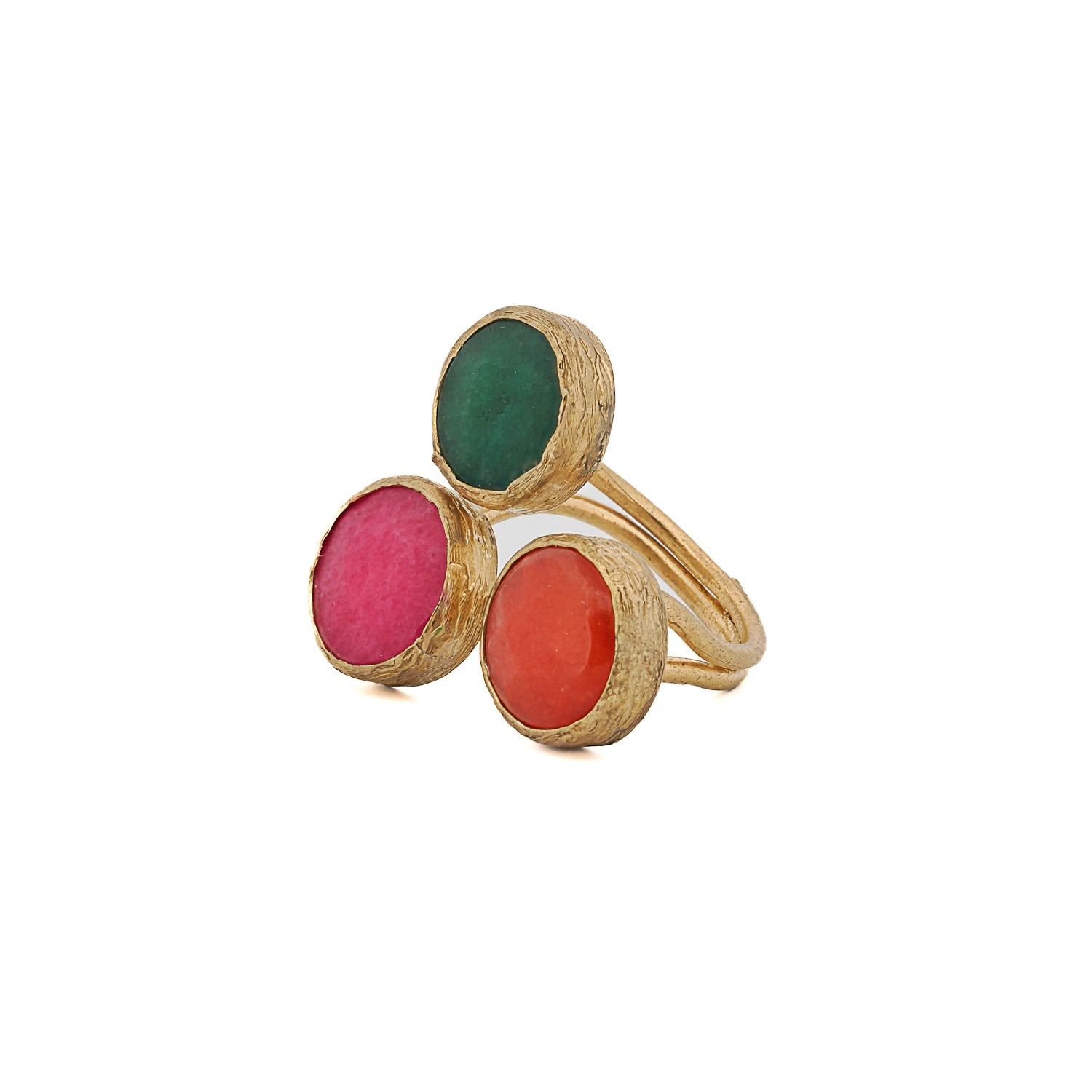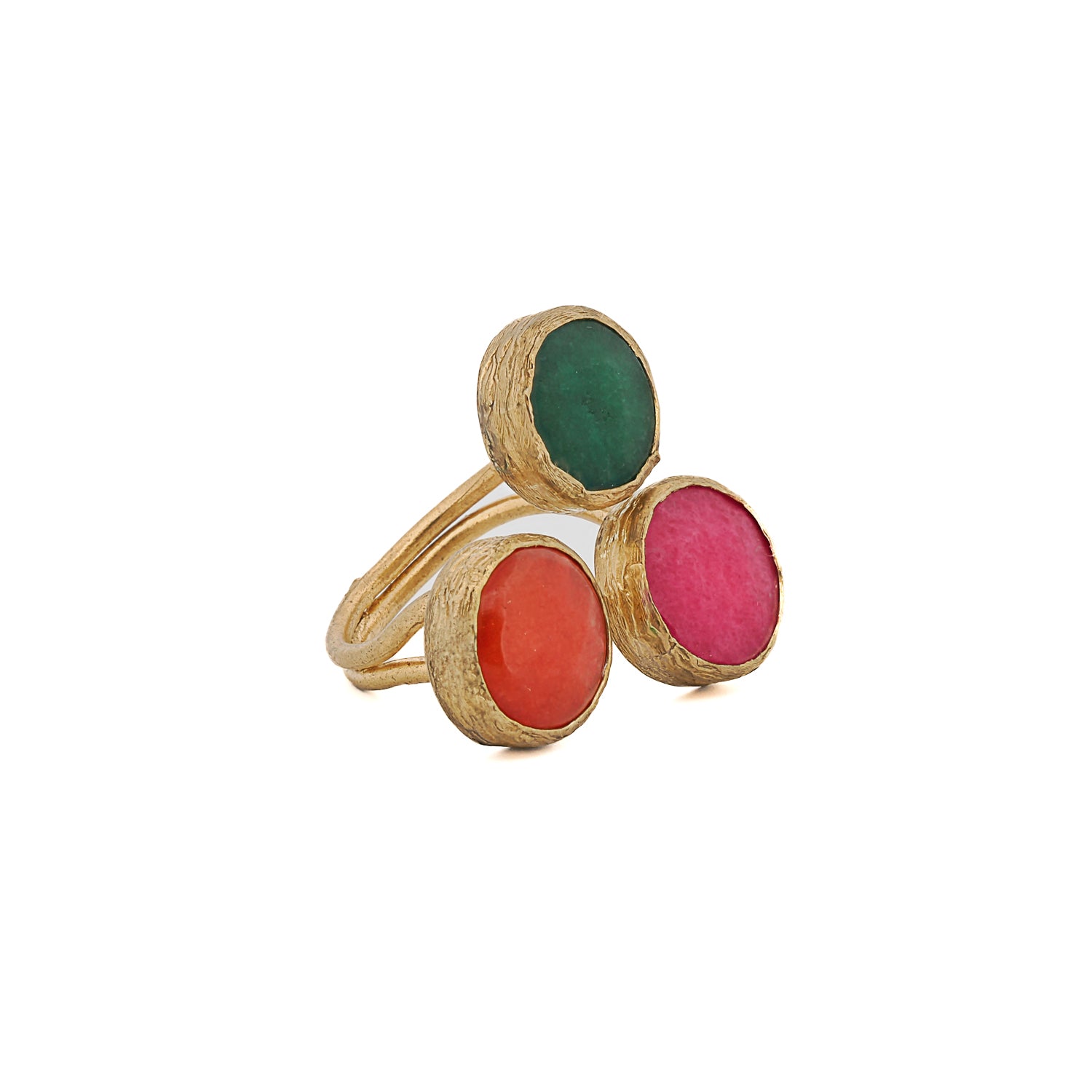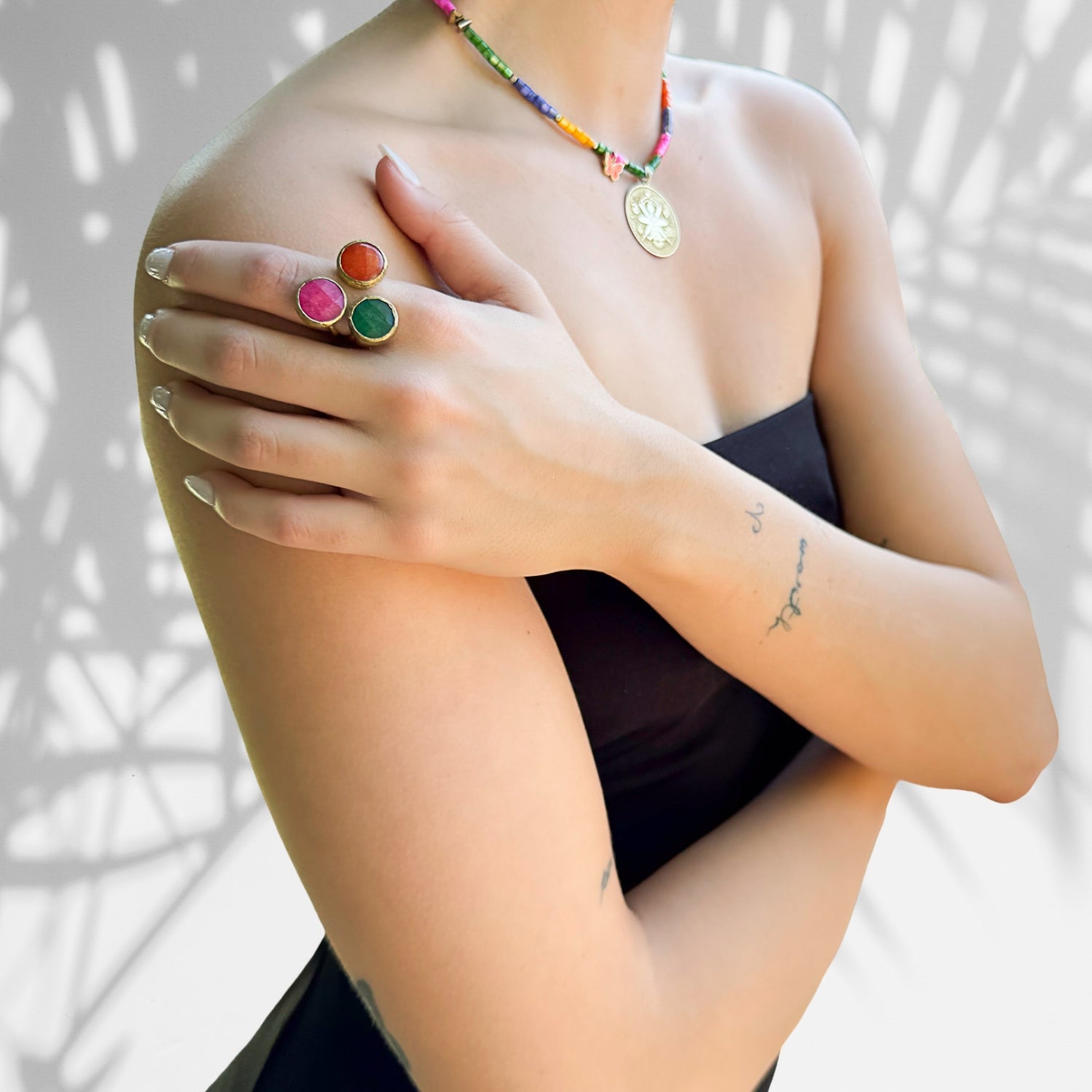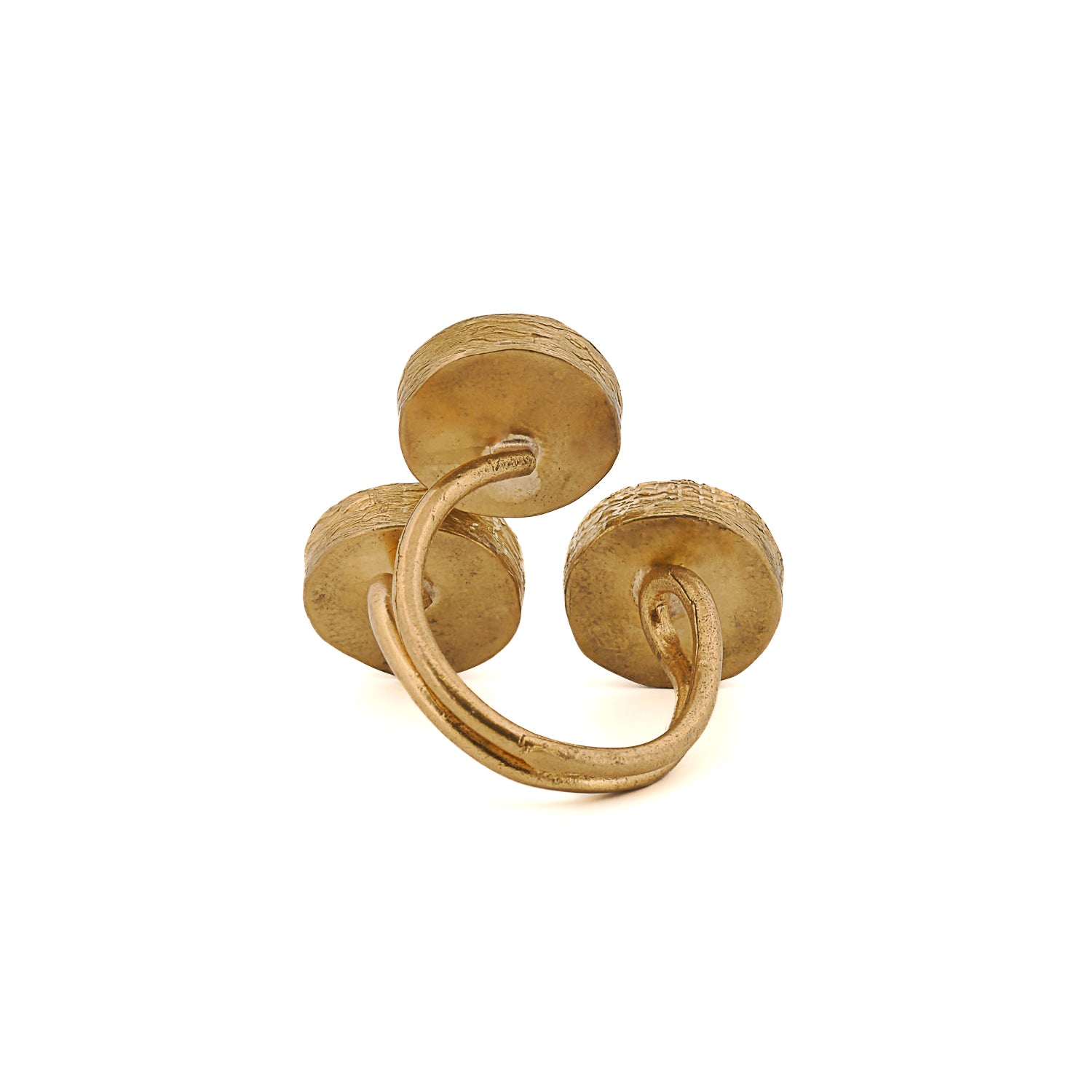 Triple Gemstone Ebru Ring
Triple Gemstone Ebru Ring is a captivating blend of warmth, energy, and natural beauty.Embrace the vibrancy of natural gemstones and the opulence of 24K gold plating with this exquisite ring. Let the Jade, Carnelian, and Pink Agate inspire a sense of balance, energy, and calm in your life. Elevate your style with a piece that seamlessly blends sophistication with the dynamic beauty of gemstones.
The adjustable chunky ring design ensures a comfortable fit, allowing you to showcase this piece with ease and style. Whether you're dressing up for a special occasion or adding a pop of color to your everyday ensemble, the Triple Gemstone Ebru Ring is designed to make a statement.
Jade: Known for its serene green hues, Jade is a symbol of balance and harmony. It brings a sense of tranquility and promotes spiritual well-being.
Carnelian: Radiating with warm orange tones, Carnelian is associated with vitality and courage. It is believed to enhance creativity and stimulate positive energy.
Pink Agate: Soft and soothing, Pink Agate is known for its gentle energy. It promotes emotional healing and a sense of calm, making it an ideal addition to this trio
Details;
24K gold plated brass
Double faceted semi precious stones Jade, Carnelian and pink agate
Adjustable size 7'' to 9''
Handmade in USA
Every Ebru Jewelry purchase will arrive wrapped in a gift box
Share