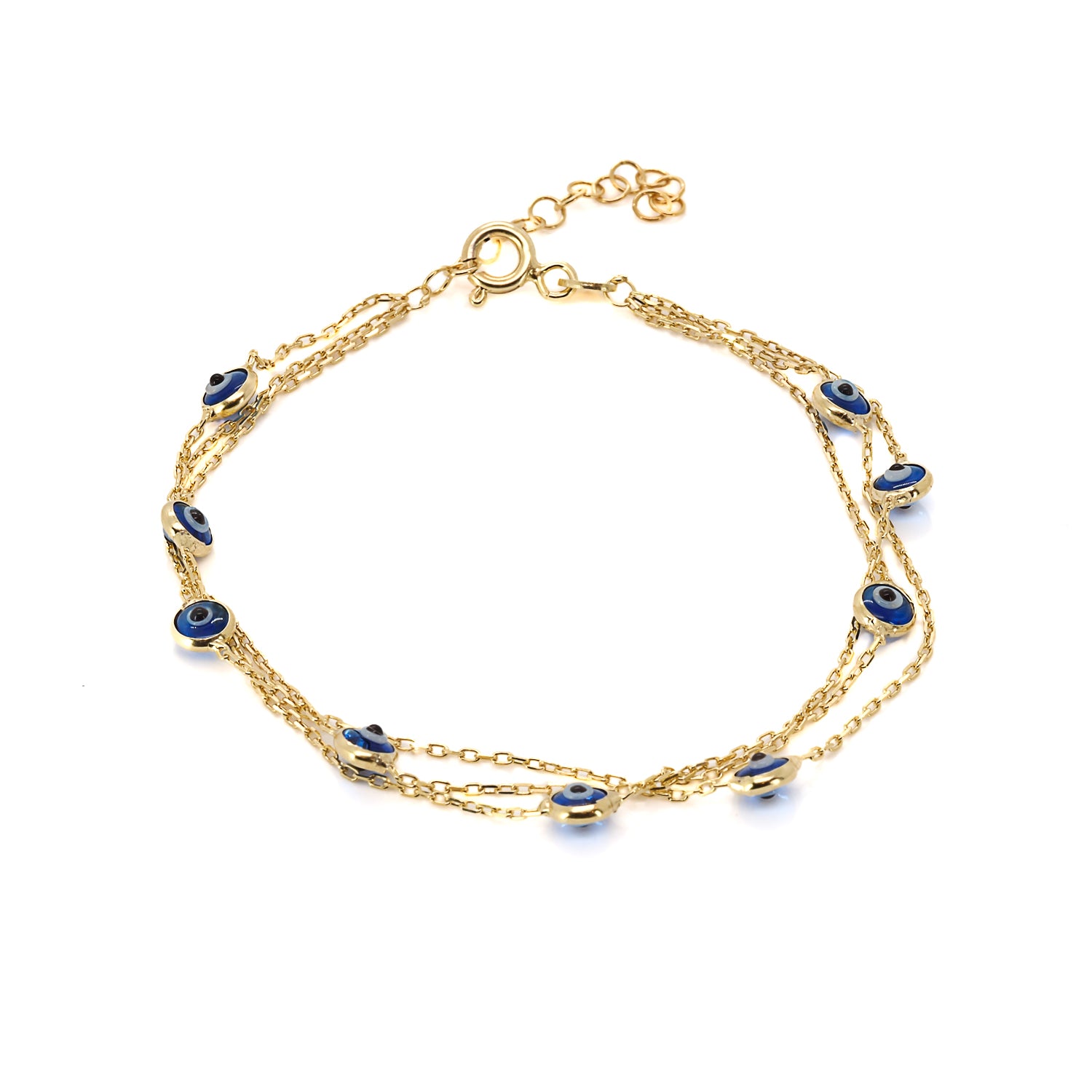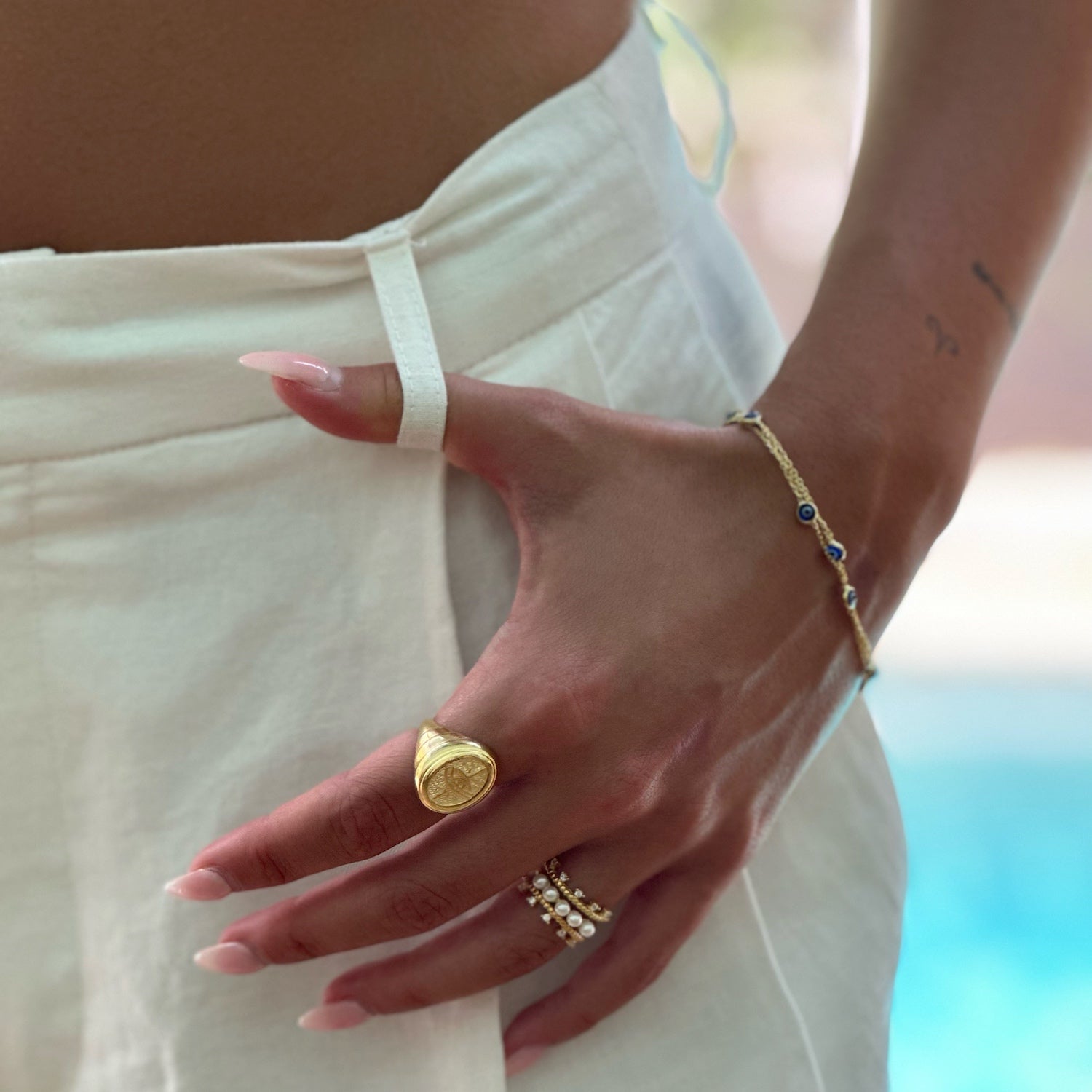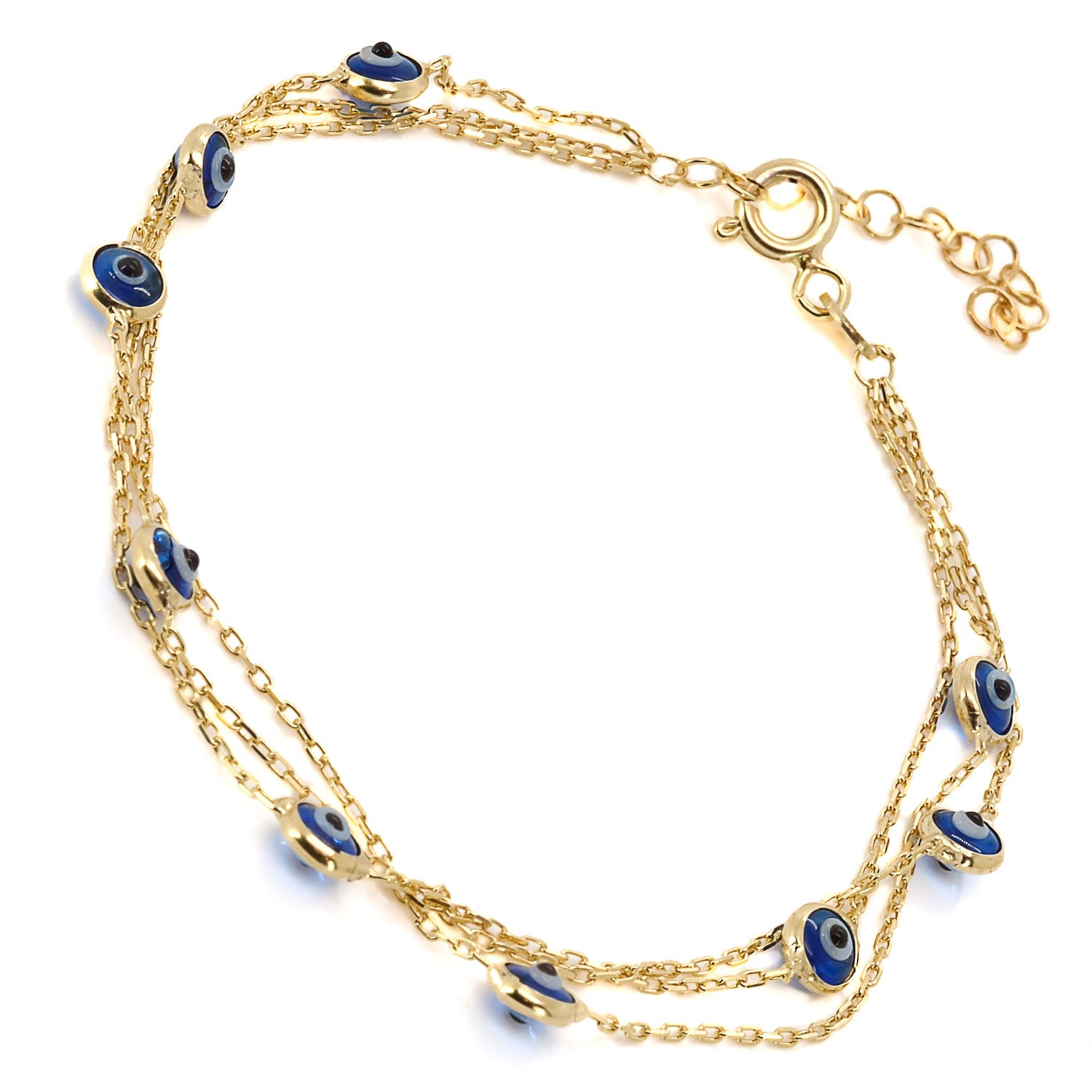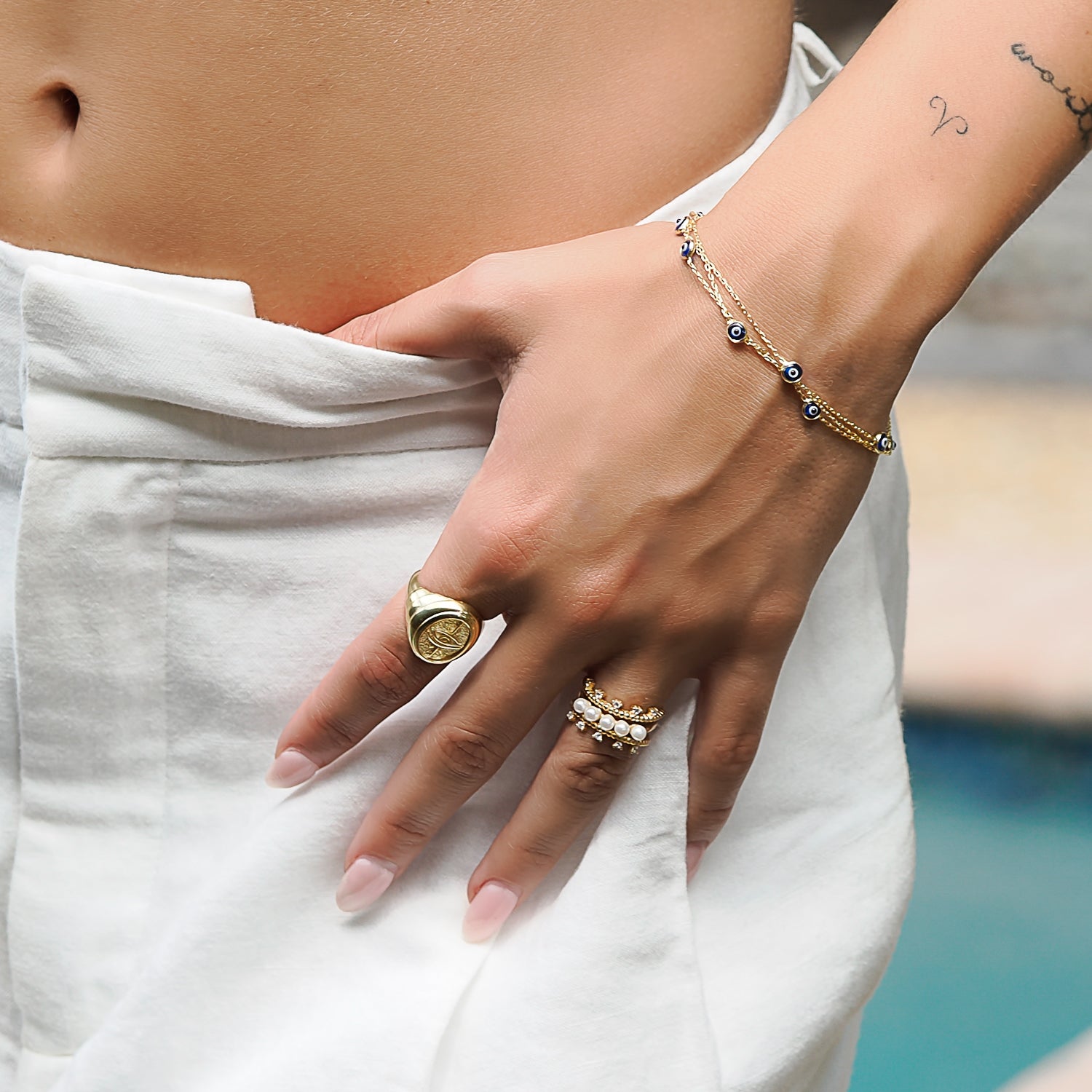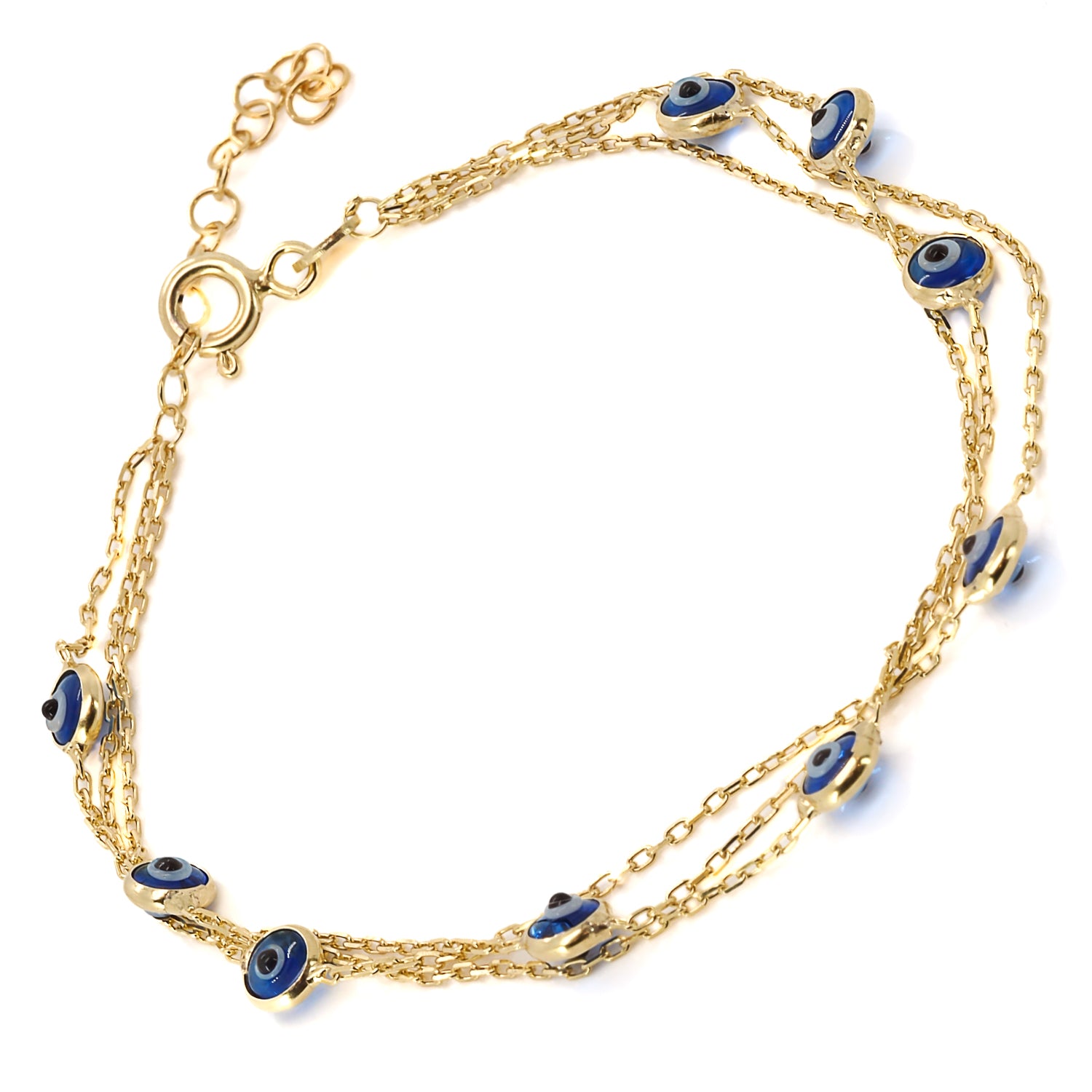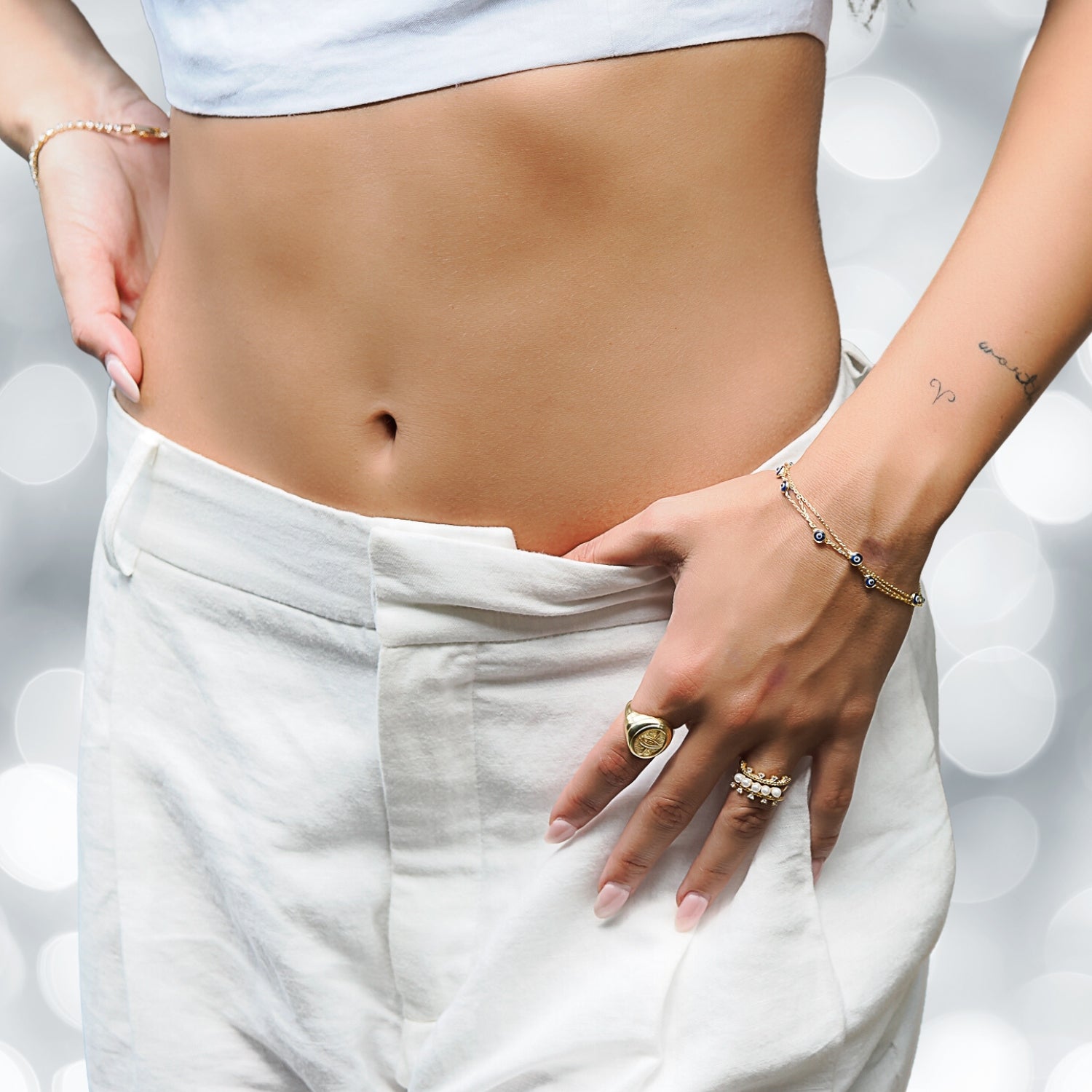 Triple Chain Evil Eye Gold Bracelet
The Triple Chain Evil Eye Gold Bracelet is a graceful harmony of style, spirituality, and symbolism. it's a wearable reminder of the spiritual journey and the pursuit of positivity. Expertly crafted with meticulous attention to detail, the Triple Chain Evil Eye Gold Bracelet features a sterling silver base coated in a luxurious layer of 18K gold.
At the heart of the bracelet resides the protective evil eye, a symbol revered for its ability to safeguard against negative energies. The rich blue enamel, delicately set within the gold-plated setting, radiates a serene and mesmerizing aura. The dainty yet impactful design captures the essence of the evil eye's power, while also serving as a subtle reminder of its protective significance.
The adjustable feature of this handmade bracelet ensures a comfortable fit for various wrist sizes, accentuating its versatility and wearability.

I personally hand craft each piece, making them one of a kind and meaningful...Each piece is unique like we all are...

Details;
925 Sterling silver on 18K gold plated
Blue enamel evil eye
Adjustable size 6.5'' to 7,5''
Handmade in USA
Every Ebru Jewelry purchase will arrive wrapped in a gift box
Share