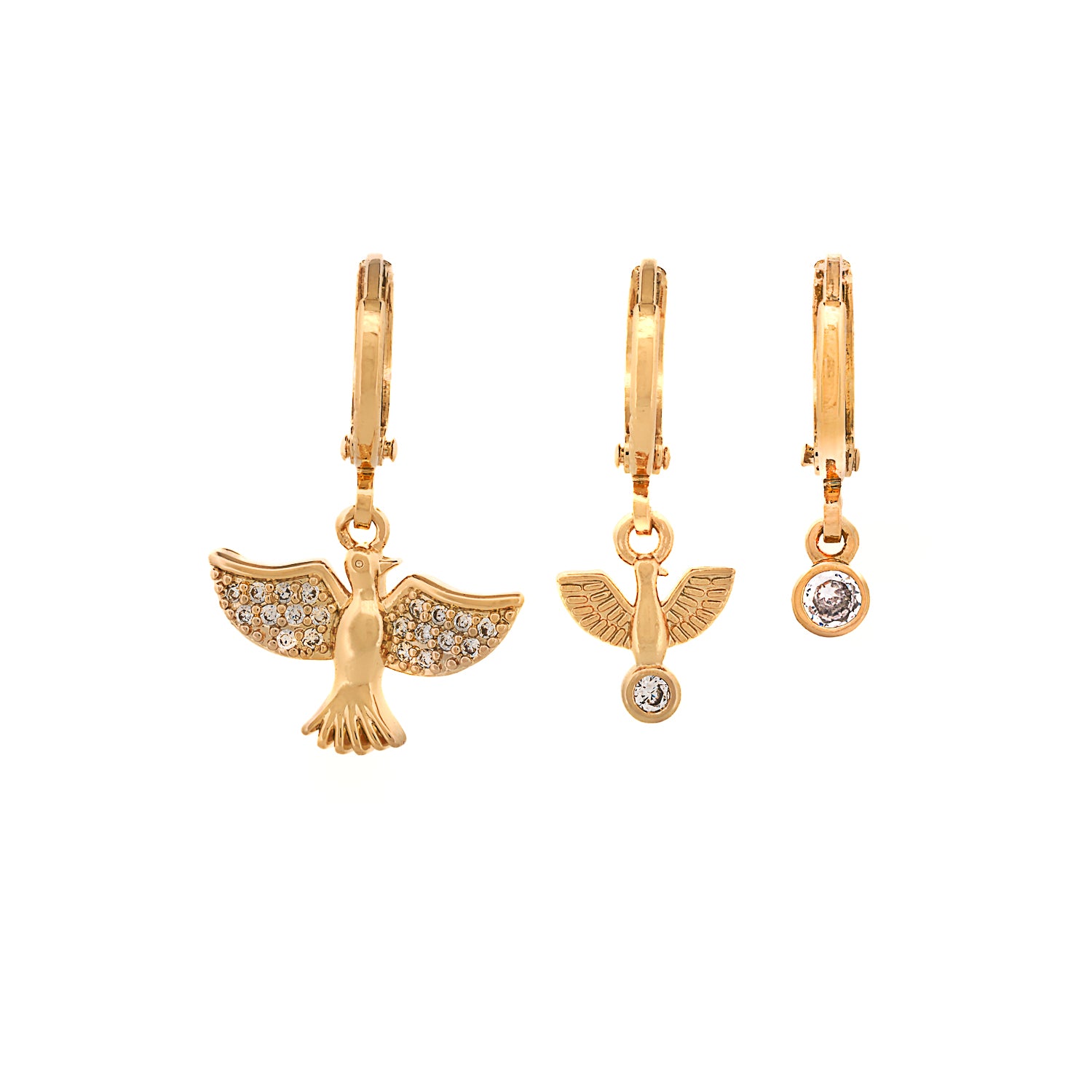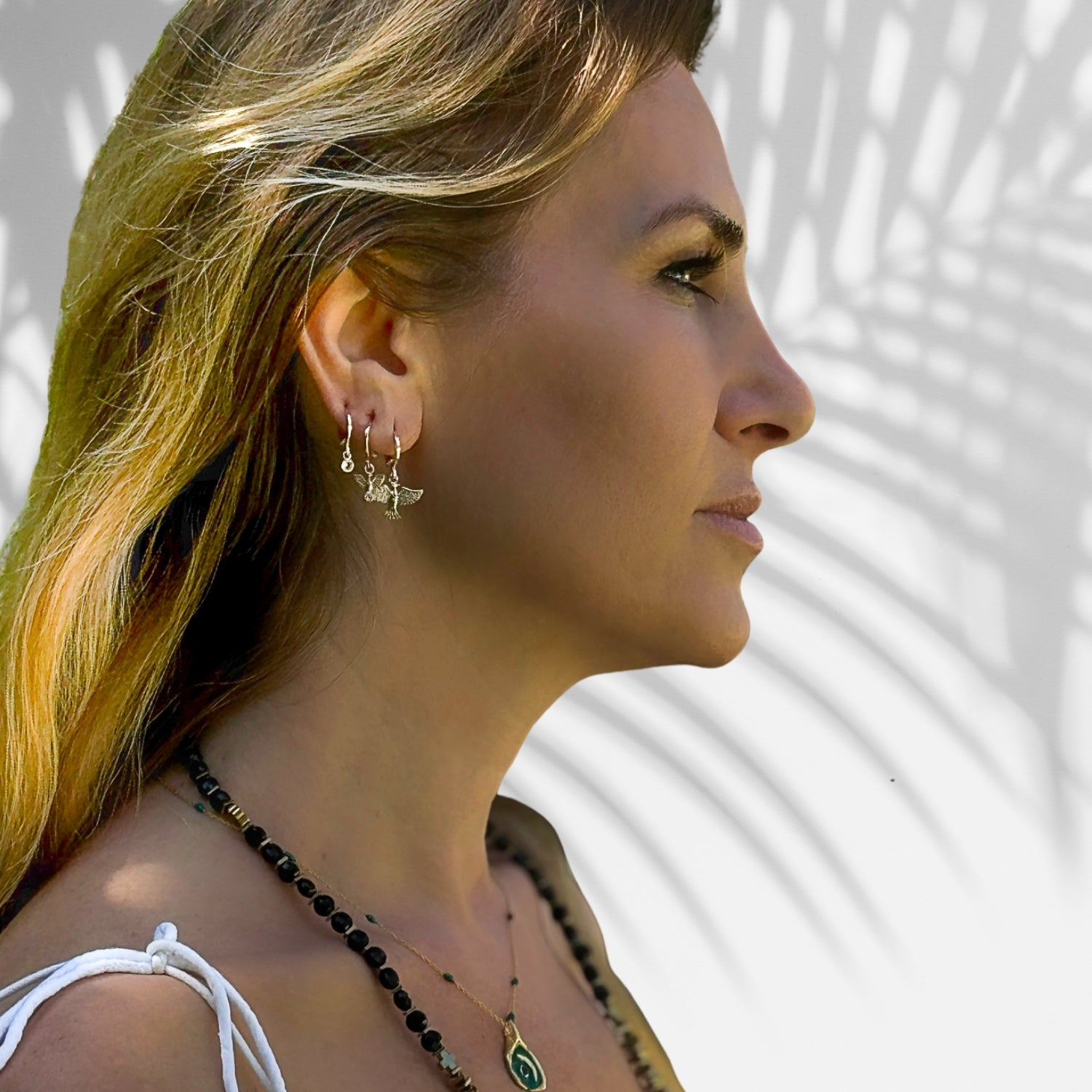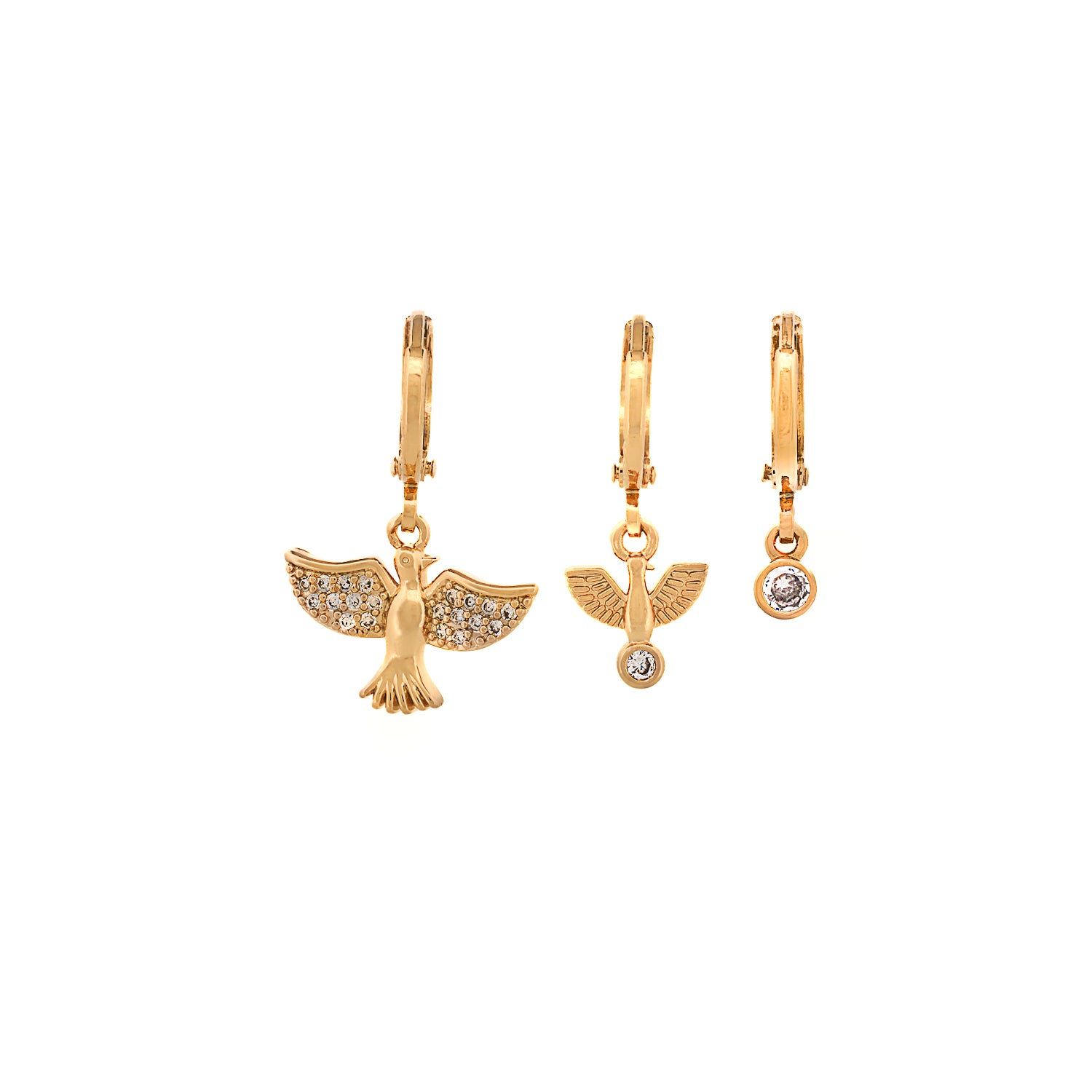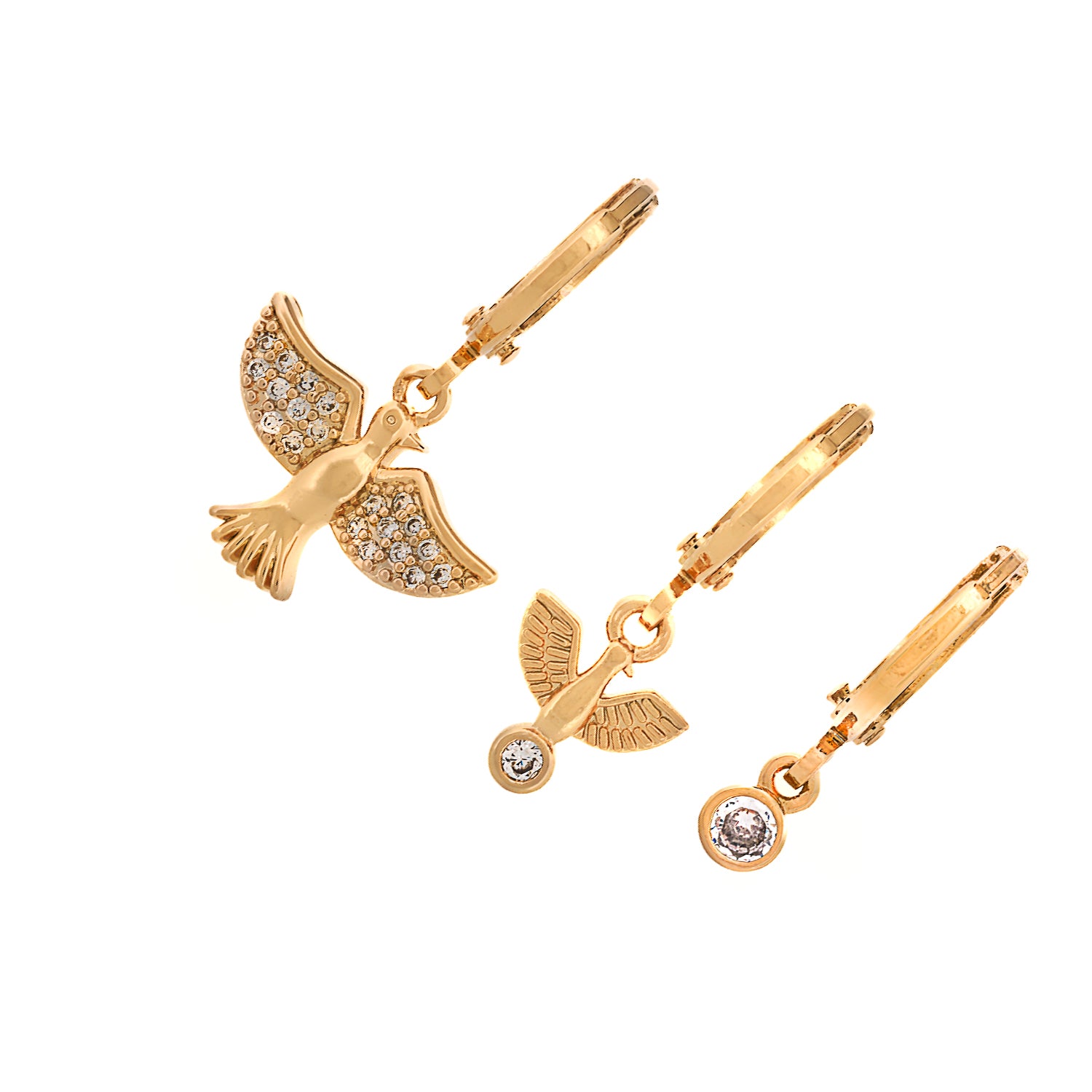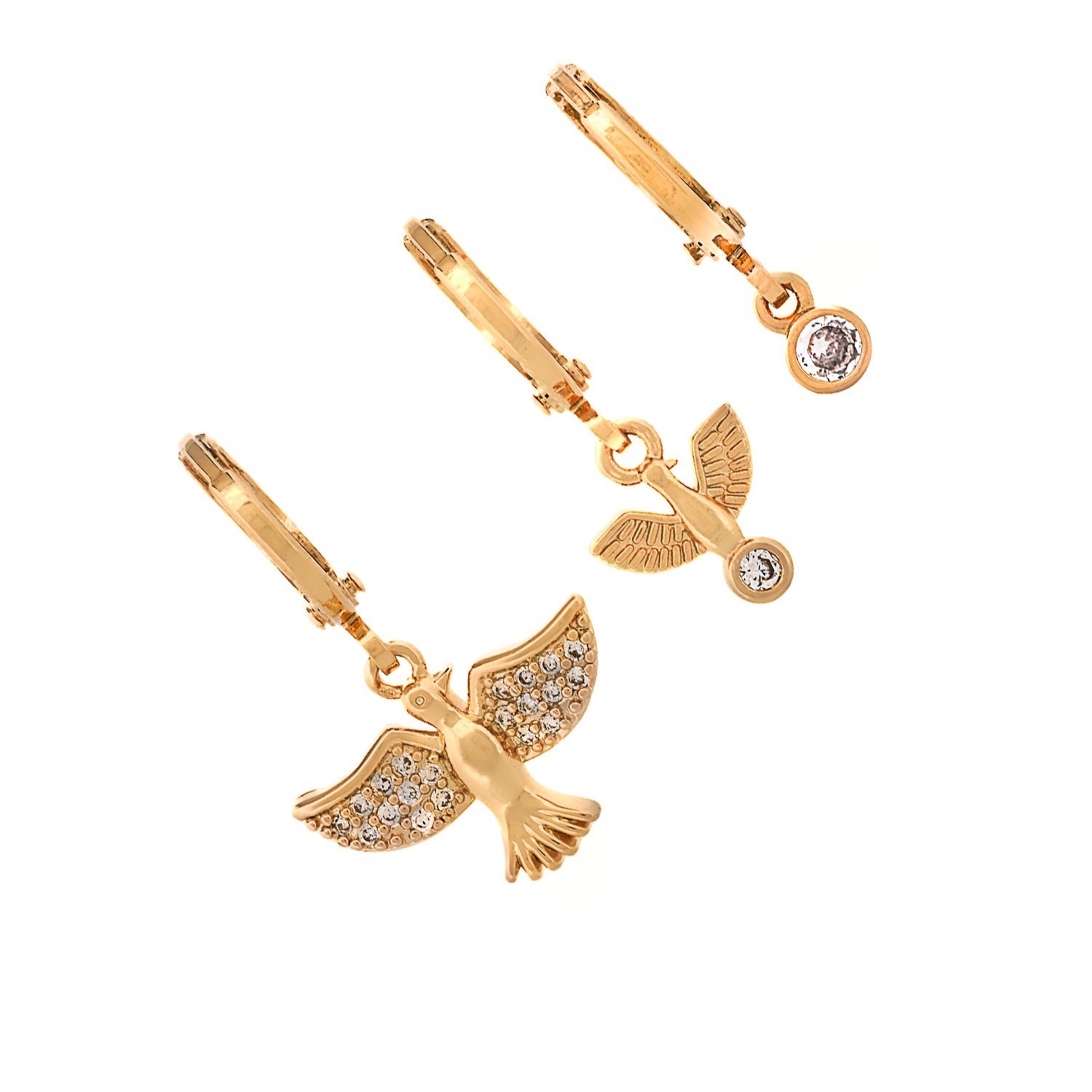 Trio Spiritual Bird Gold Earring Set
Triple Spiritual Bird Gold Earrings is a harmonious blend of elegance and symbolism, designed for those who seek both style and a deeper connection to their spiritual journey. Crafted with meticulous detail, these earrings are a testament to the seamless fusion of luxury and meaningful design.
Each earring in this set is delicately crafted from brass and adorned with a lustrous 18K gold plating, adding a touch of opulence to the overall aesthetic. The design features three spiritual birds, symbolizing freedom, transcendence, and a connection to something greater. These avian motifs serve as a reminder of the beauty found in both earthly and spiritual realms.
These earrings are a reflection of your personal journey and a celebration of the spiritual aspects of life. Wear them proudly and let the symbolism and elegance of these earrings resonate with your unique sense of style and spirituality.
Details;
18K Gold plated on brass
Cubic Zirconia 
Handmade in USA
Every Ebru Jewelry purchase will arrive wrapped in a gift box
Share