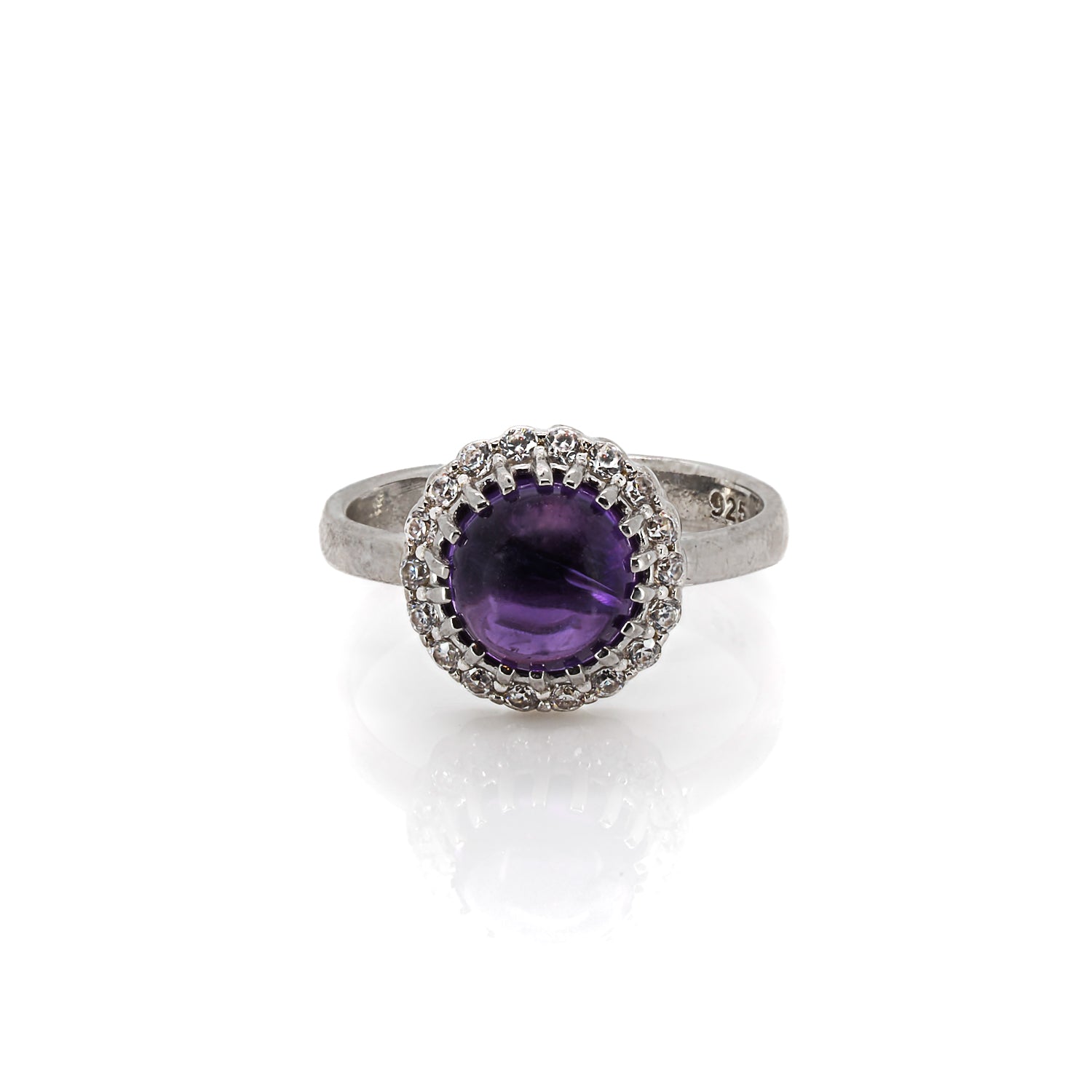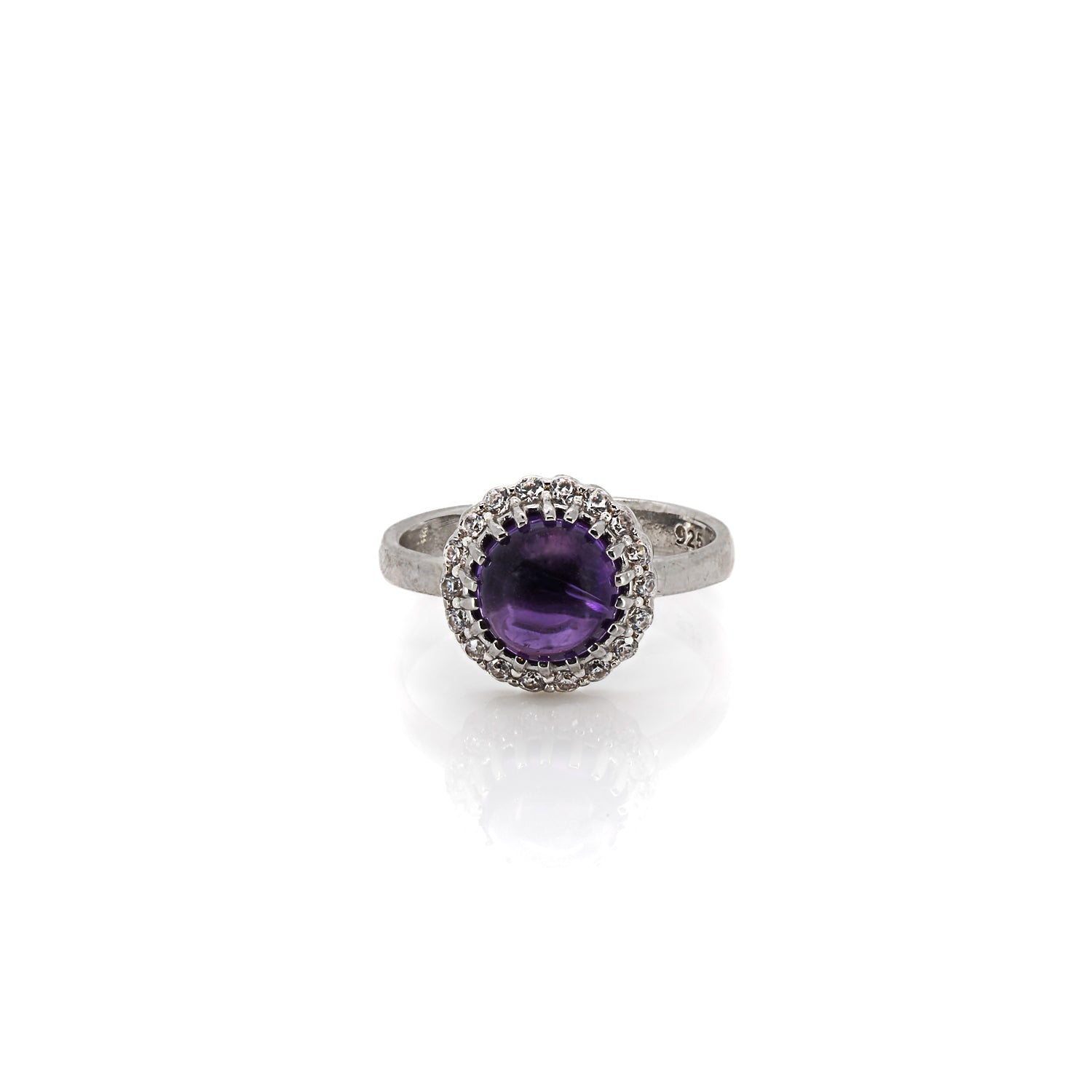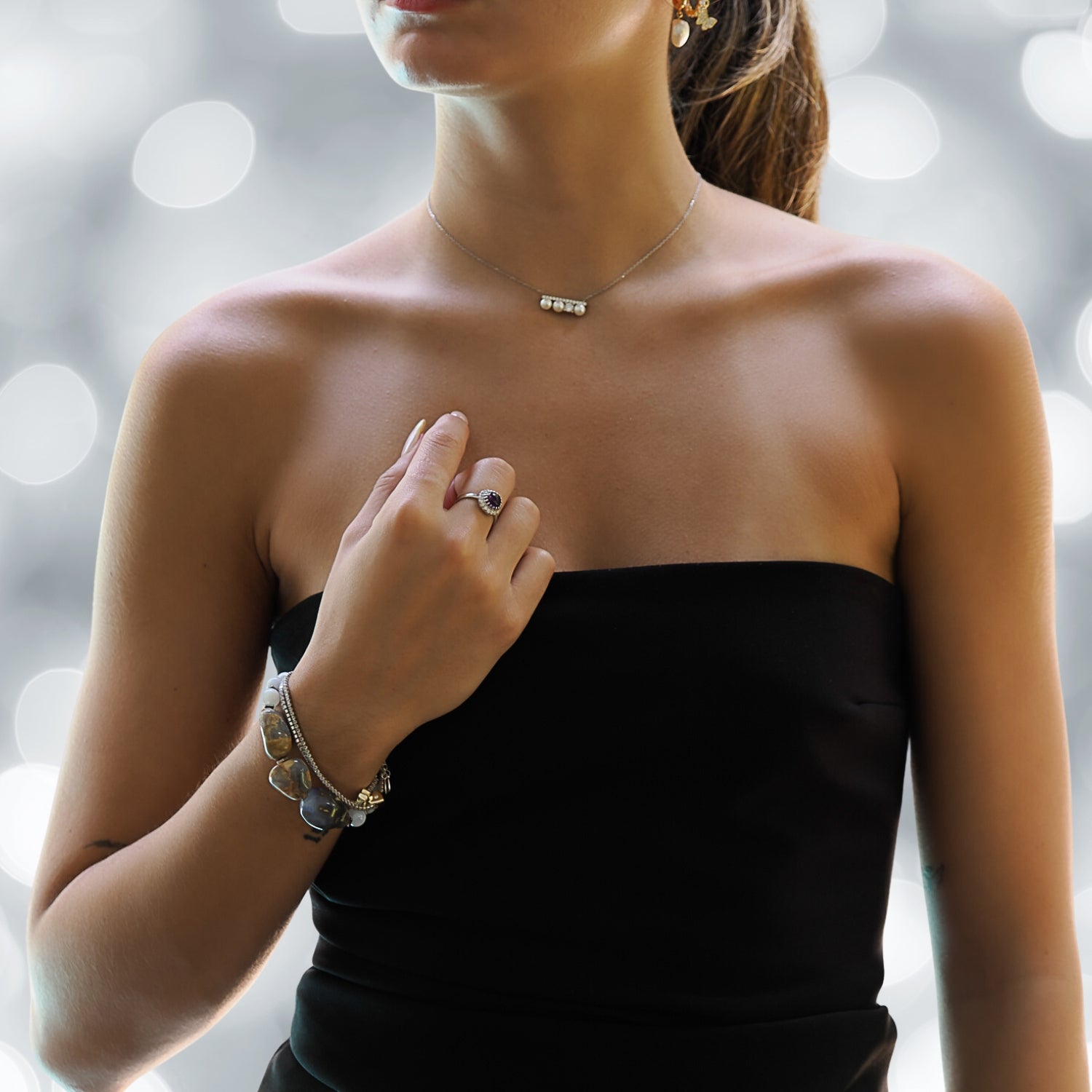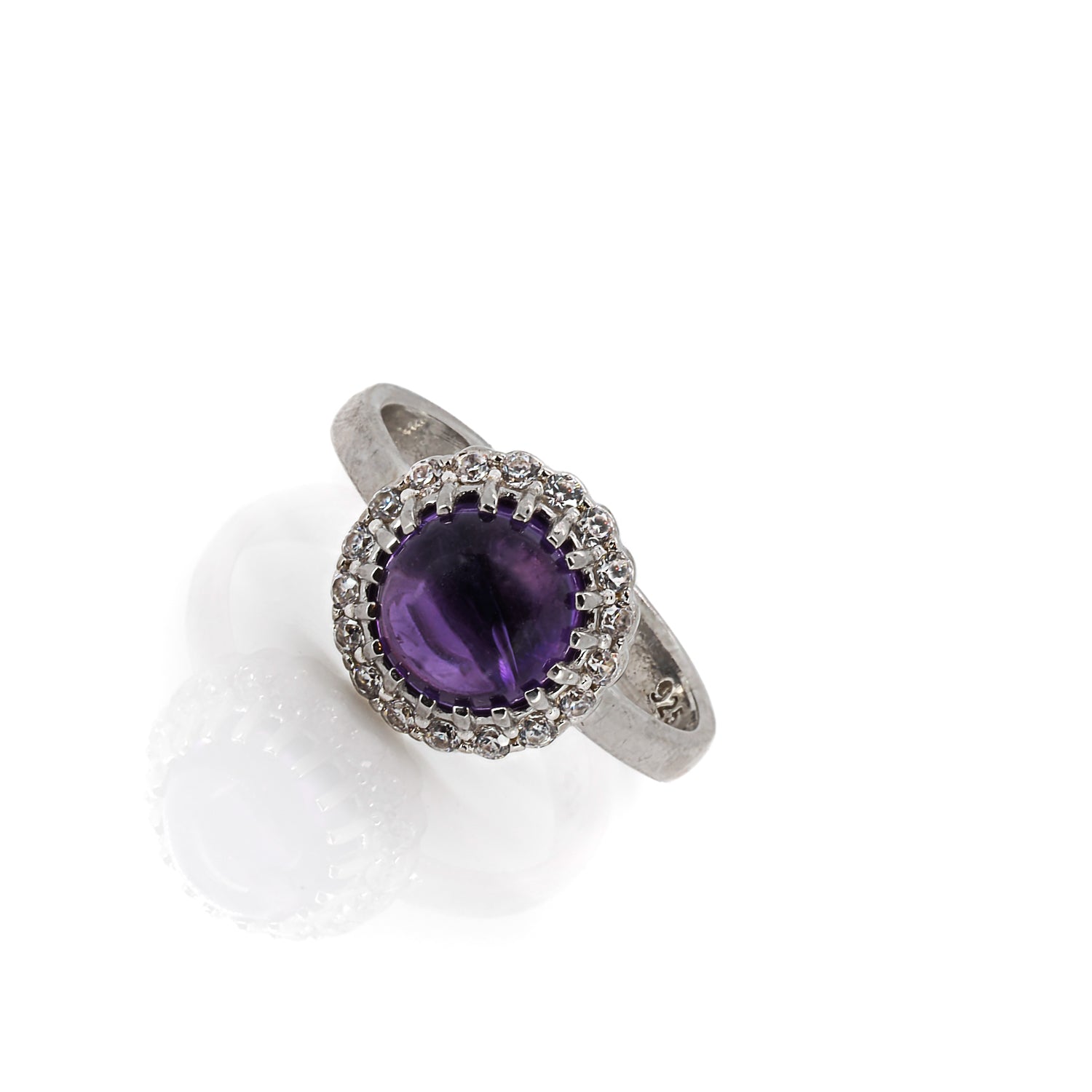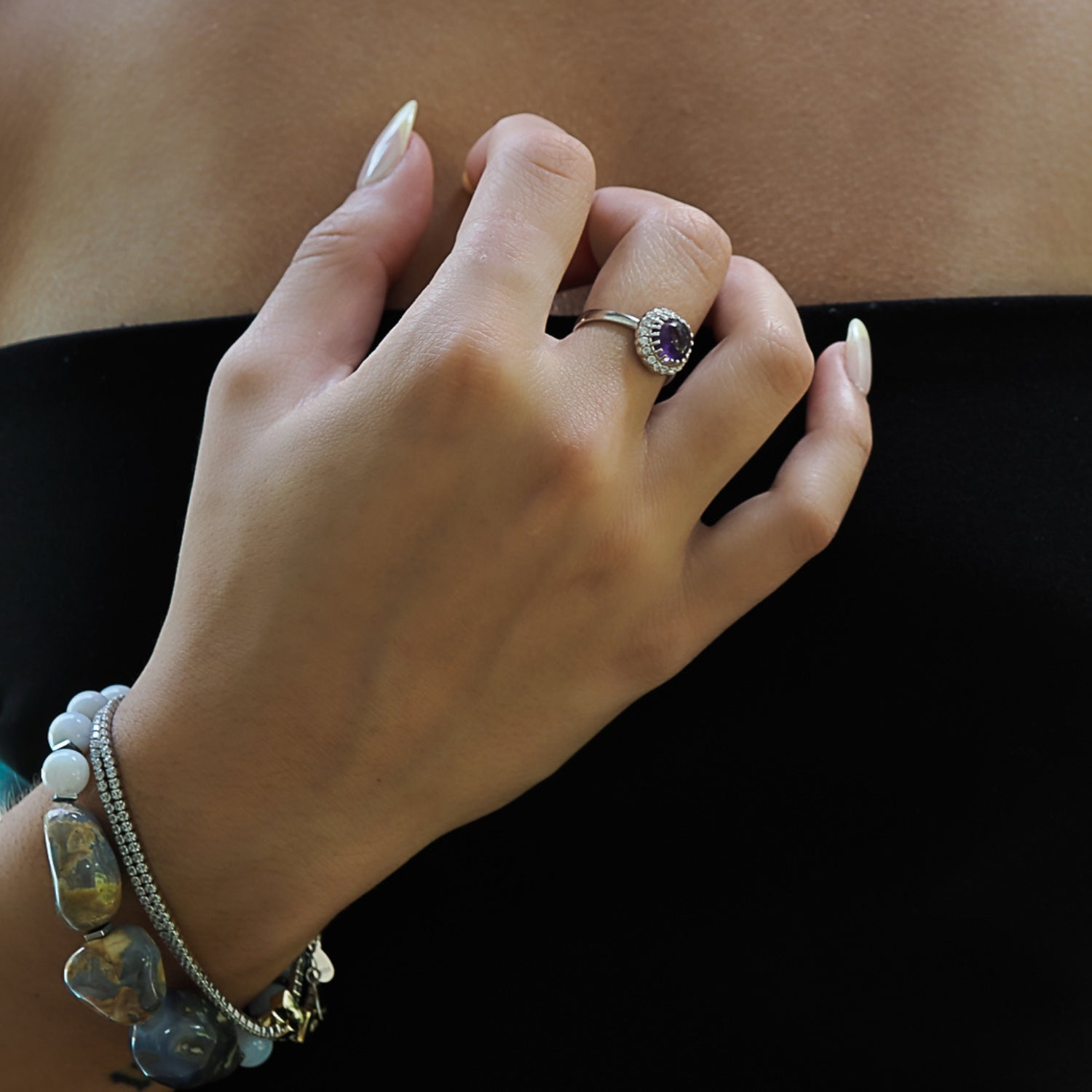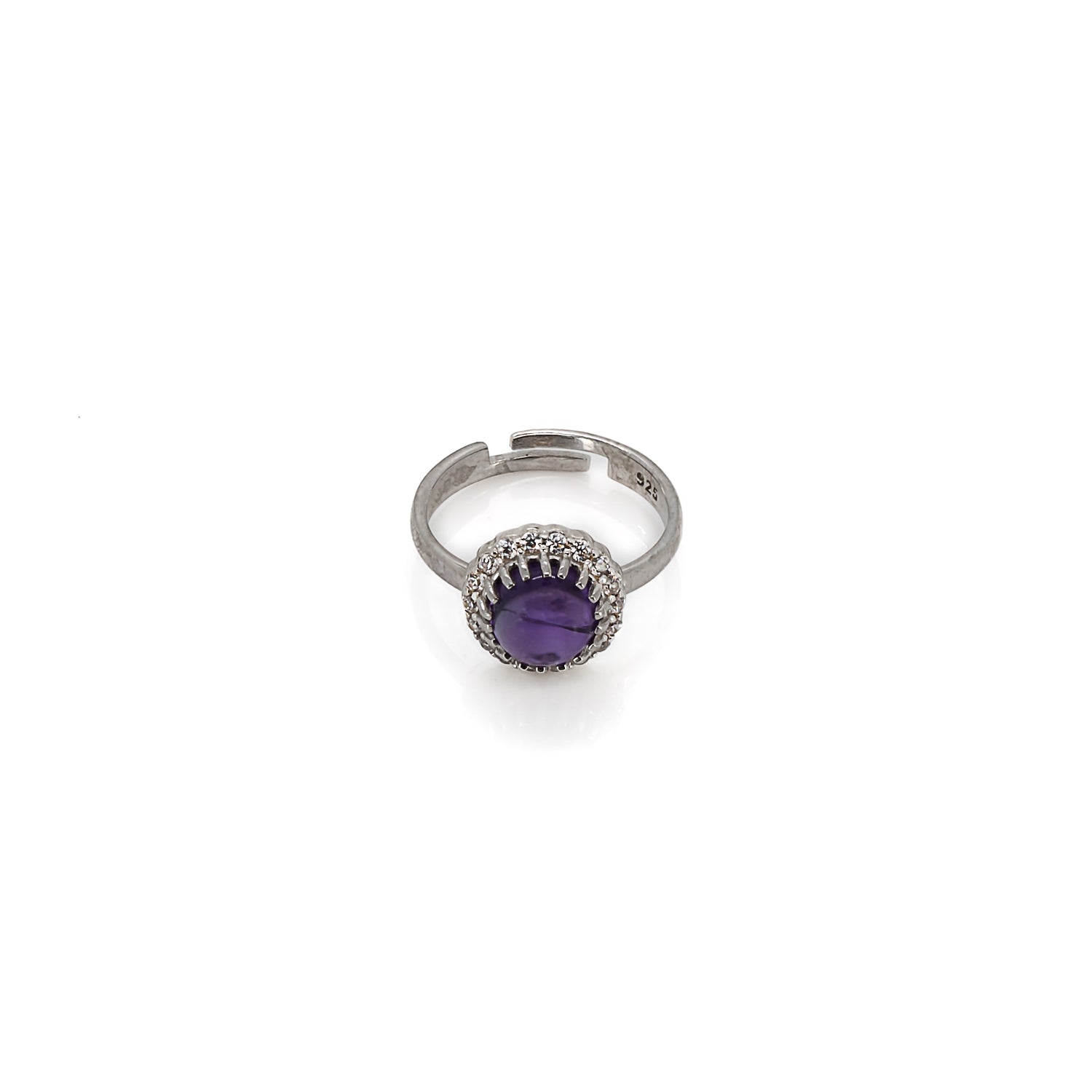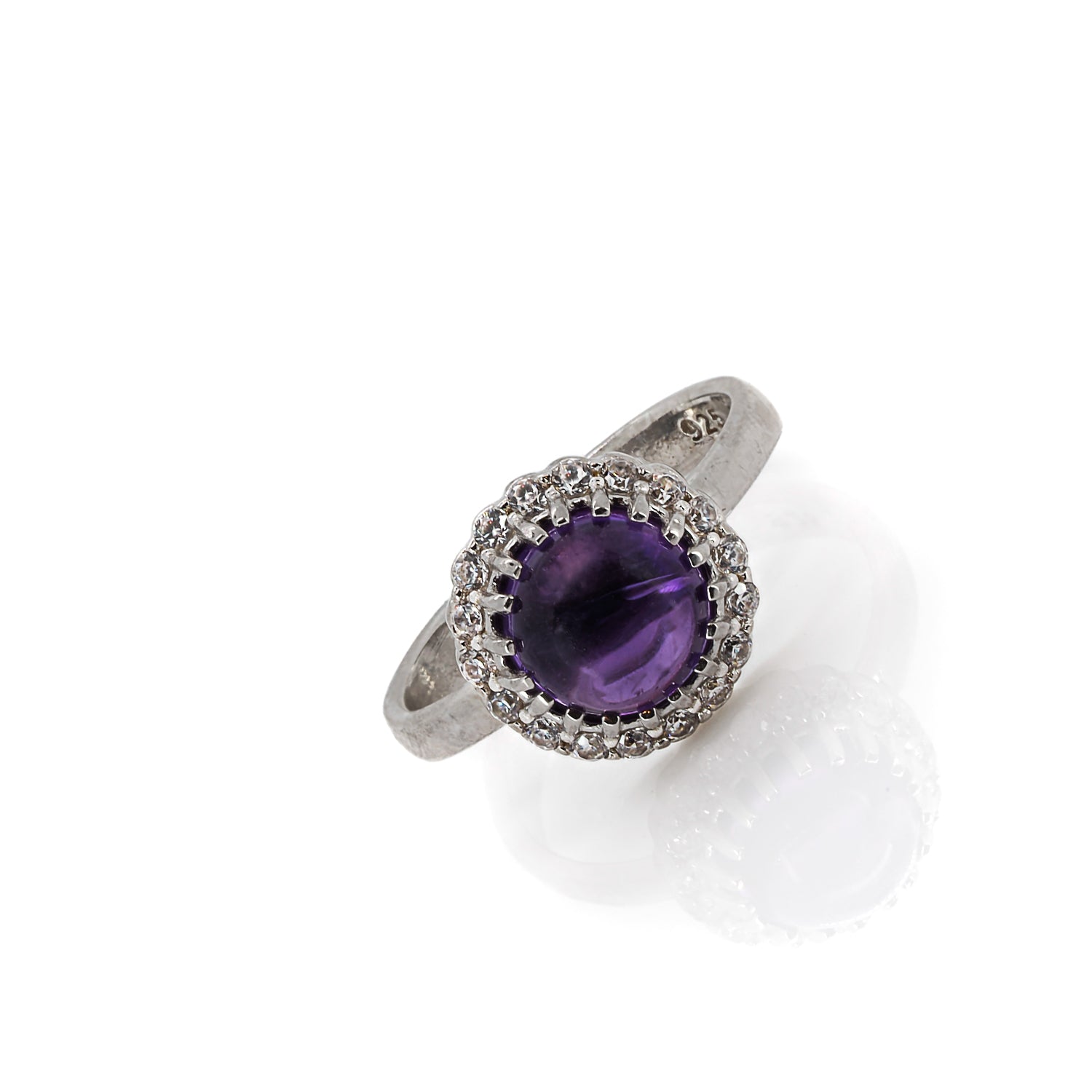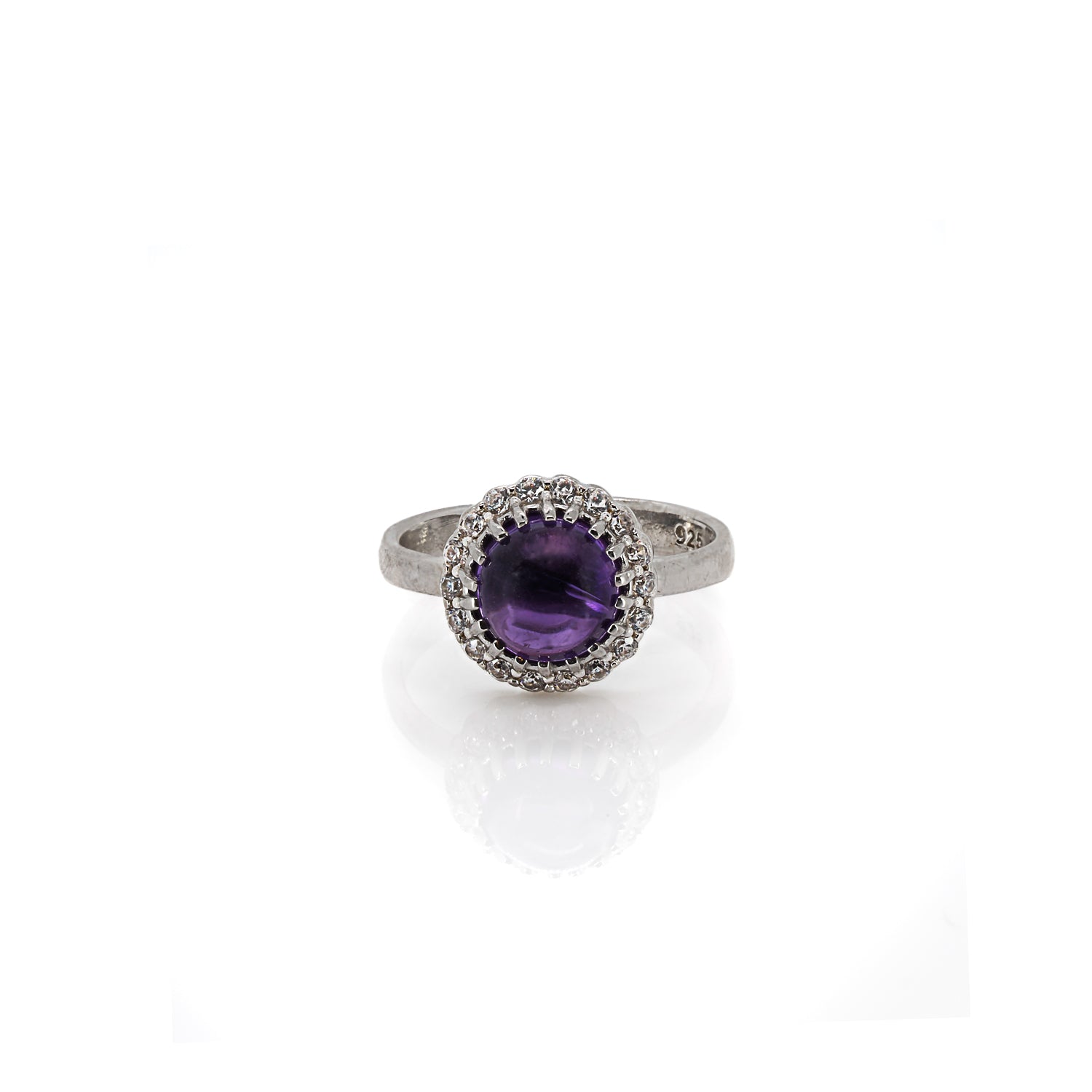 Tranquil Lavender Glow Amethyst Ring
This handmade piece is a testament to the calming energy of nature's treasures, expertly crafted to encapsulate elegance and tranquility in perfect harmony.

At the core of the ring resides a captivating amethyst gemstone, carefully selected for its serene lavender hue and inherent healing properties. This stone has been cherished through the ages for its ability to soothe the soul and inspire clarity. Adorning the regal amethyst are delicate zircon crystals, which encircle the gemstone like a constellation of stars.
The amethyst, with its tranquil color and harmonizing energy, offers a soothing balm for the soul, promoting emotional balance and clarity.
Wear Tranquil Lavender Glow Amethyst Ring as a daily reminder of the tranquility that resides within you, or gift it to someone special as a symbol of your shared journey towards serenity.

I personally hand craft each piece, making them one of a kind and meaningful...Each piece is unique like we all are...

Details;
Sterling Silver 
Amethyst  Stone
Cz Diamonds
Adjustable size 
Handmade in USA
Every Ebru Jewelry purchase will arrive wrapped in a gift box
Share