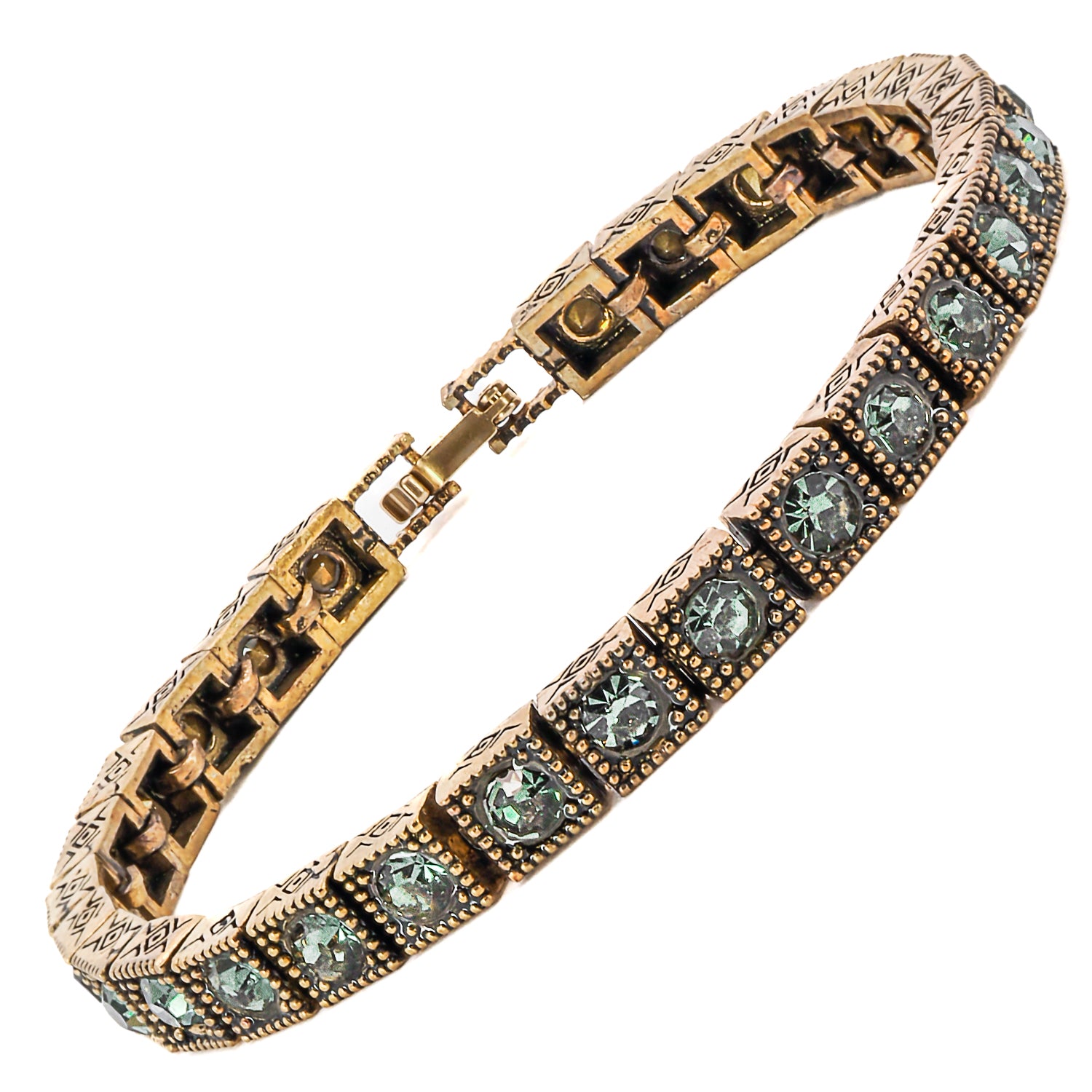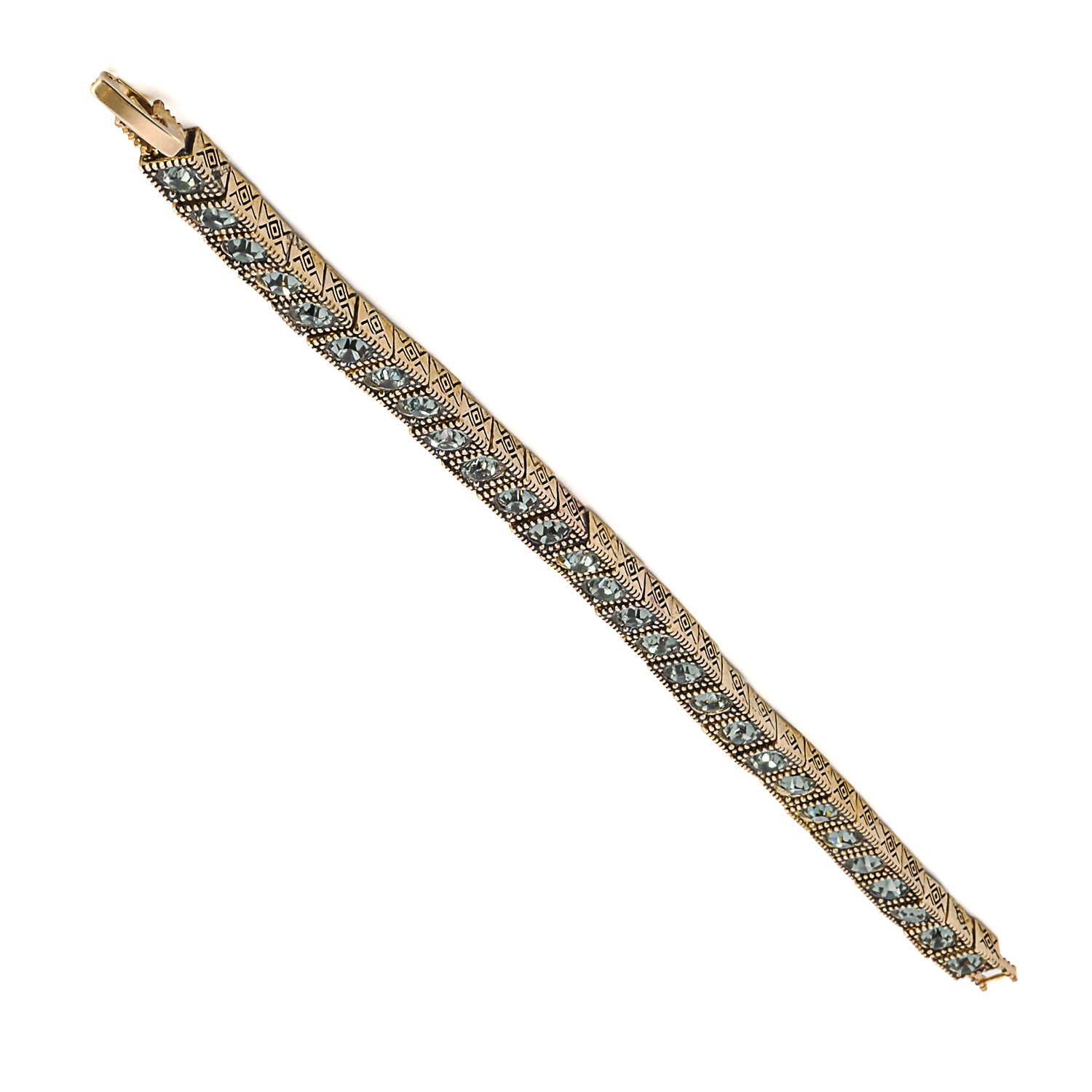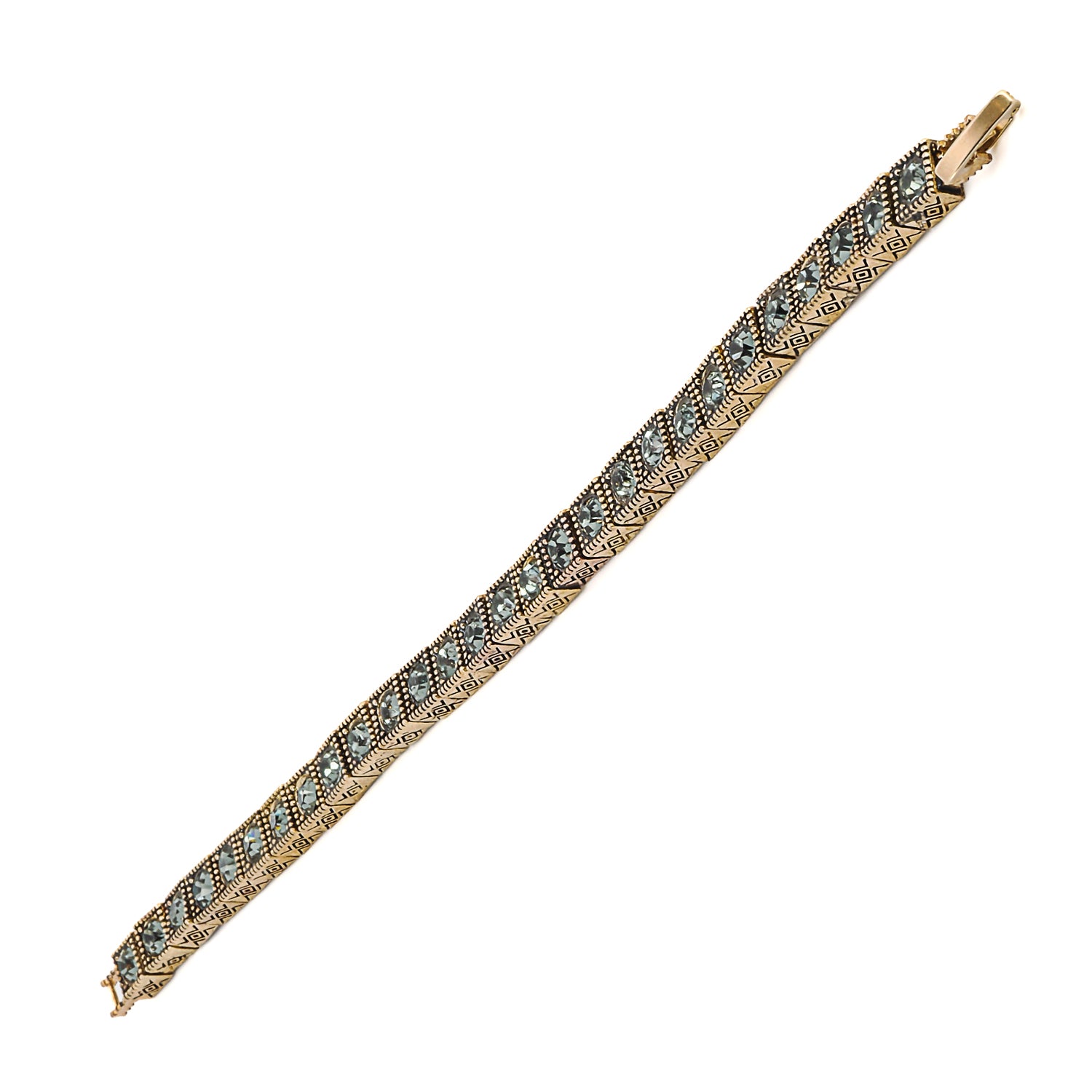 Tennis Bracelet is a timeless and elegant piece of jewelry that is often worn on special occasions or as an everyday accessory. This particular tennis bracelet is crafted with high-quality bronze and adorned with stunning green Swarovski crystals.
The bronze used in this bracelet is of exceptional quality, ensuring durability and longevity. Its warm and lustrous tone complements the vibrant green Swarovski crystals beautifully, creating a striking and unique design.
Each Swarovski crystal used in this tennis bracelet is carefully selected for its color, clarity, and brilliance. The deep green hue of the crystals is both vibrant and sophisticated, adding a touch of glamour to any outfit.
The bracelet is designed to sit comfortably on the wrist and is secured with a sturdy clasp. Its sleek and understated design makes it versatile and easy to wear with a wide range of outfits, from casual to formal.
Overall, this tennis bracelet is a stunning piece of jewelry that combines high-quality materials and exquisite design. Its unique combination of bronze and green Swarovski crystals makes it a standout accessory that is sure to turn heads and evoke admiration.

Details;
High quality bronze
Pearl stones

Secure clasp

Bracelet size 7.5"
Handmade in USA
Every Ebru Jewelry purchase will arrive wrapped in a gift box
Share