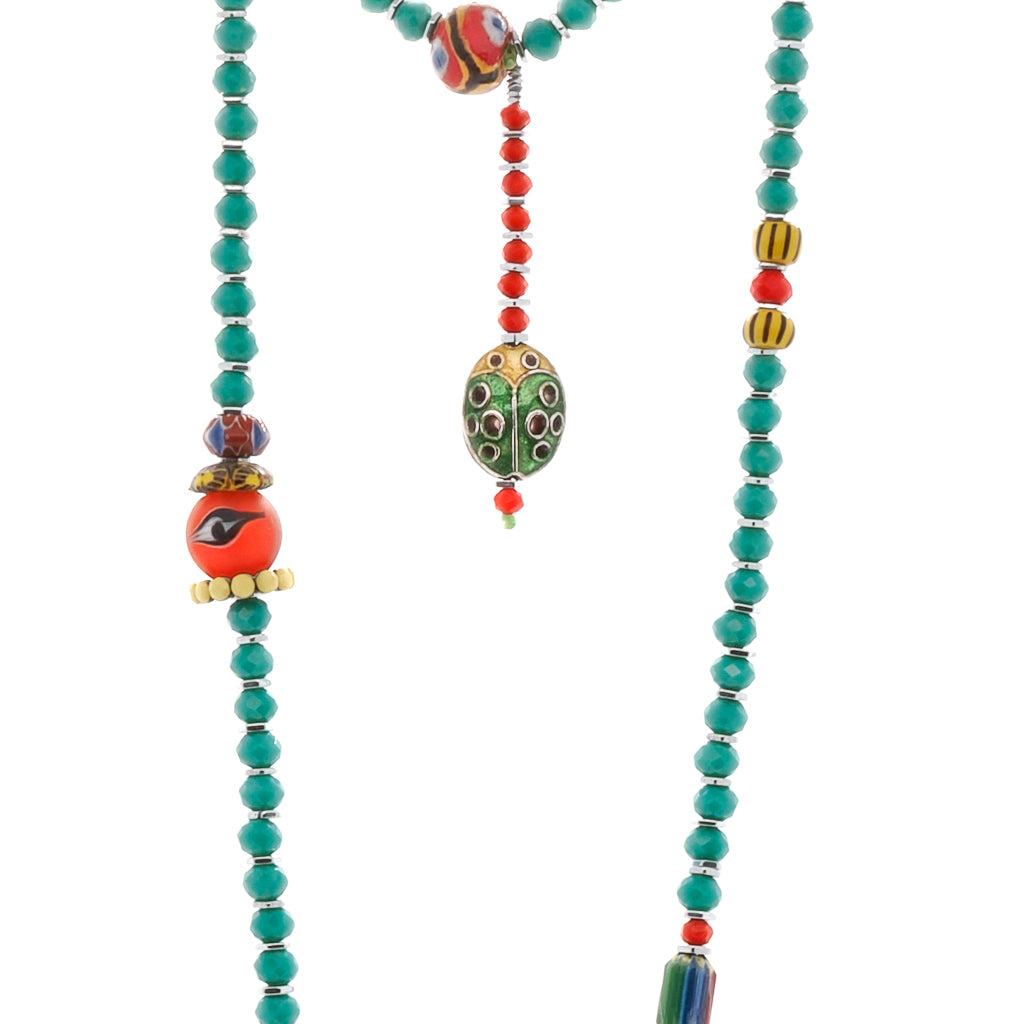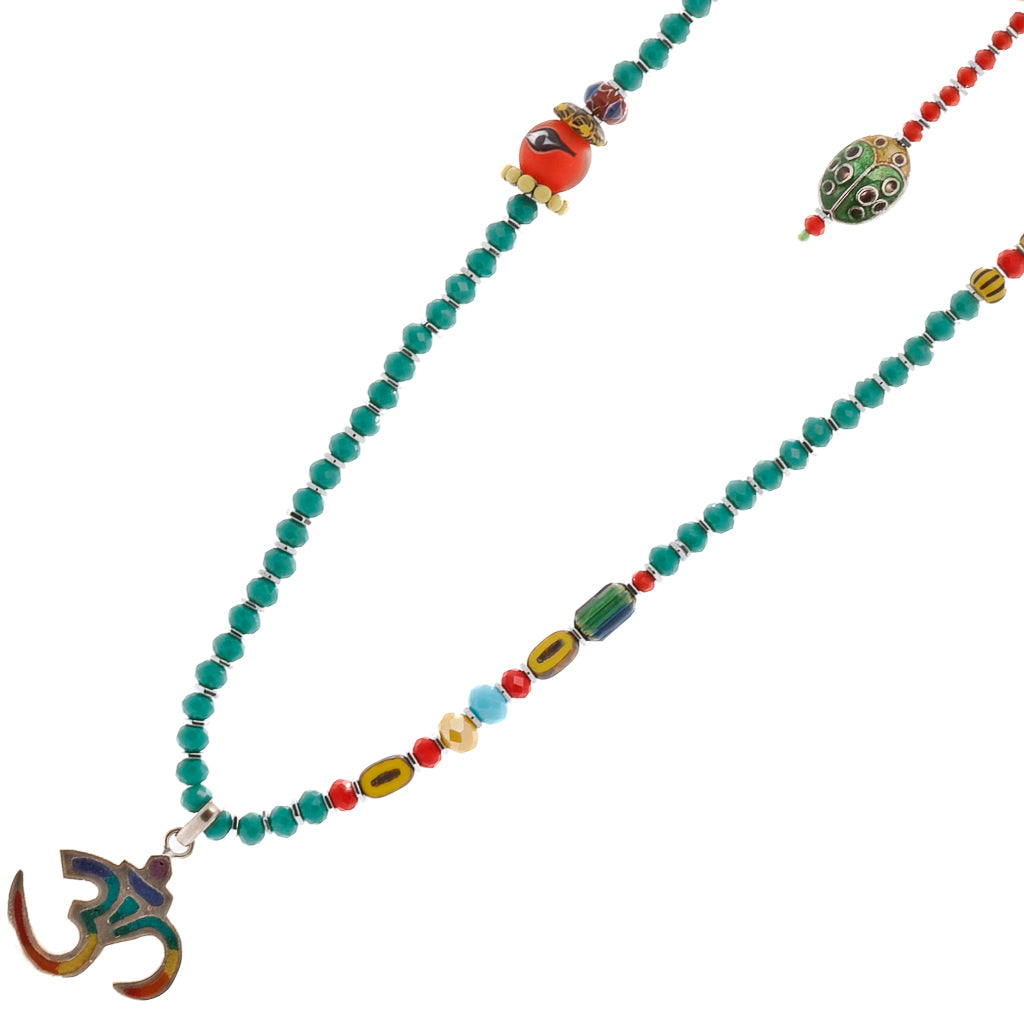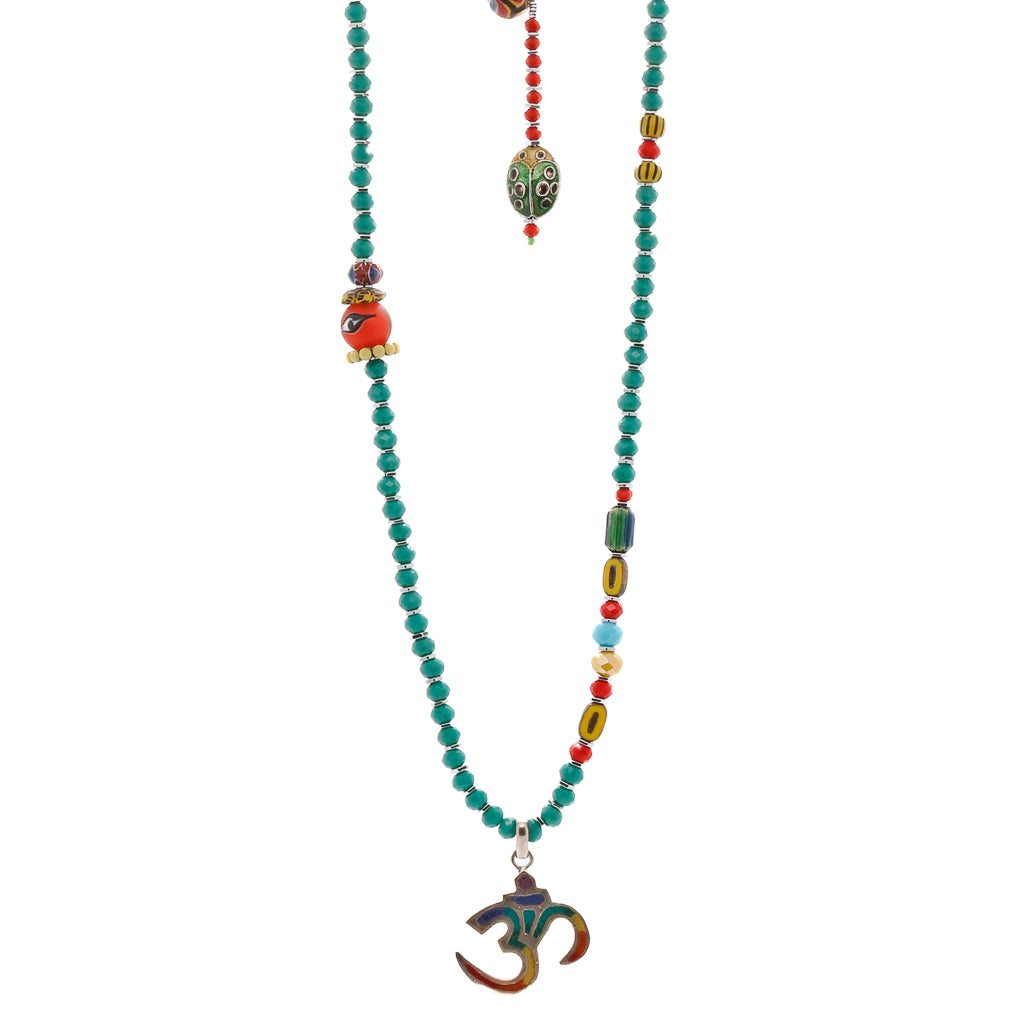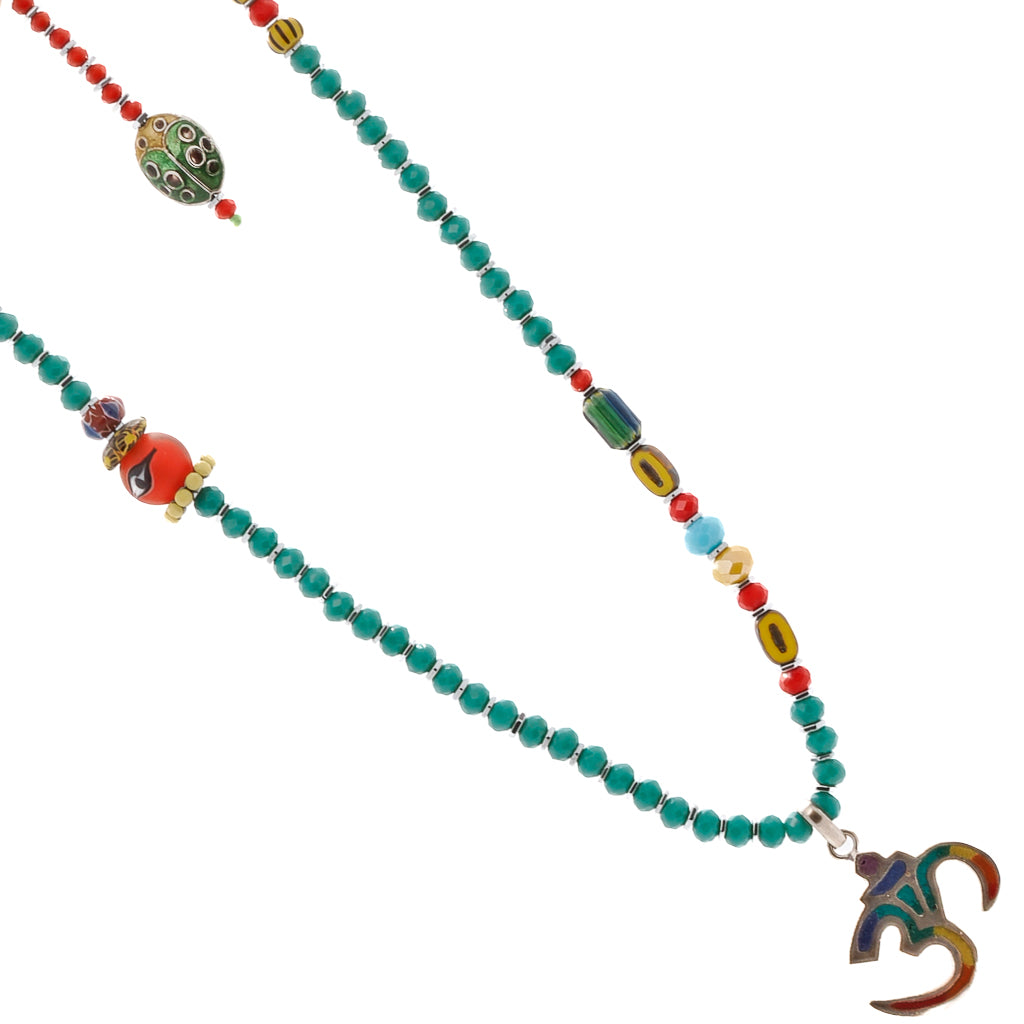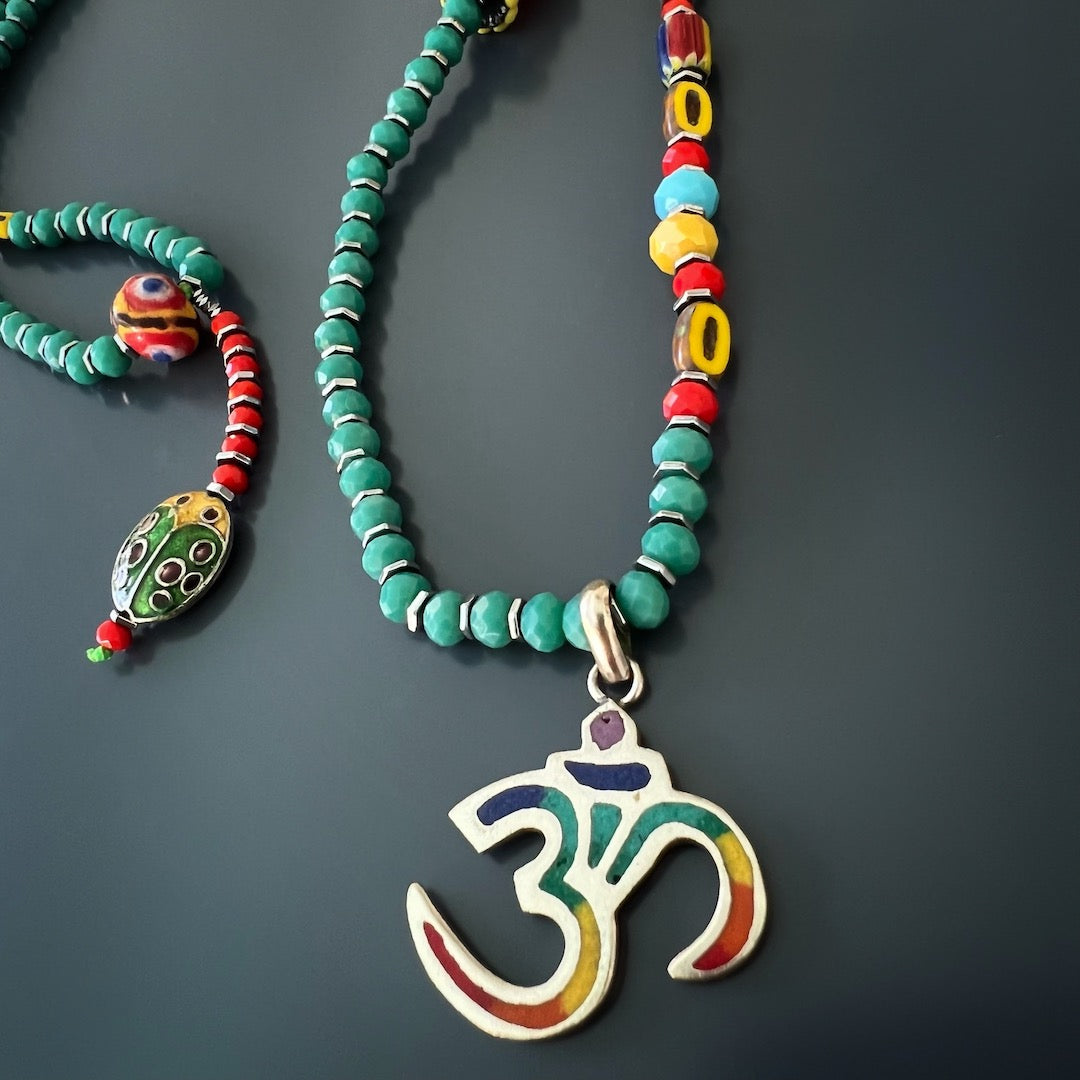 Summer Vibes Yogi Necklace
The Summer Vibes Yogi Necklace is a spiritual and unique addition to your style. This handmade necklace is amazing to balance and brighten up your energy with colorful African beads and the Om pendant in colors that represent the chakras, and a lucky ladybug charm at back. The evil eye bead will secure your energy.
The Om mantra is a sacred mantra known as the sound of the universe. The vibrations of the Om sound is said to energize all chakras and help one connect with their Divine Self. Om is said to be a direct expression of God, so it makes prayers more effective by increasing pranic energy.
The Evil Eye bead is a prominent symbol in Turkish and many other cultures, and is highly protective. Evil Eye is also called nazar. Evil Eye beads reflect ill intent and jealousy from the 'evil eye' back to the person thinking of it, hence protecting the wearer.
I personally hand craft each piece, making them one of a kind and meaningful...Each piece is unique like we all are..
Details;
6mm turquoise color crystal beads
6mm and 4mm red crystal beads
7.4mm yellow and blue crystal beads
Colorful African beads
Silver color hematite spacers
Glass evil eye bead
925 silver Ladybug charm
925 silver Om mantra pendant with multicolor enamel
Necklace length 36" with 1" pendant and 2" back chain
Handmade in USA
Every Ebru Jewelry purchase will arrive wrapped in a gift box
Share