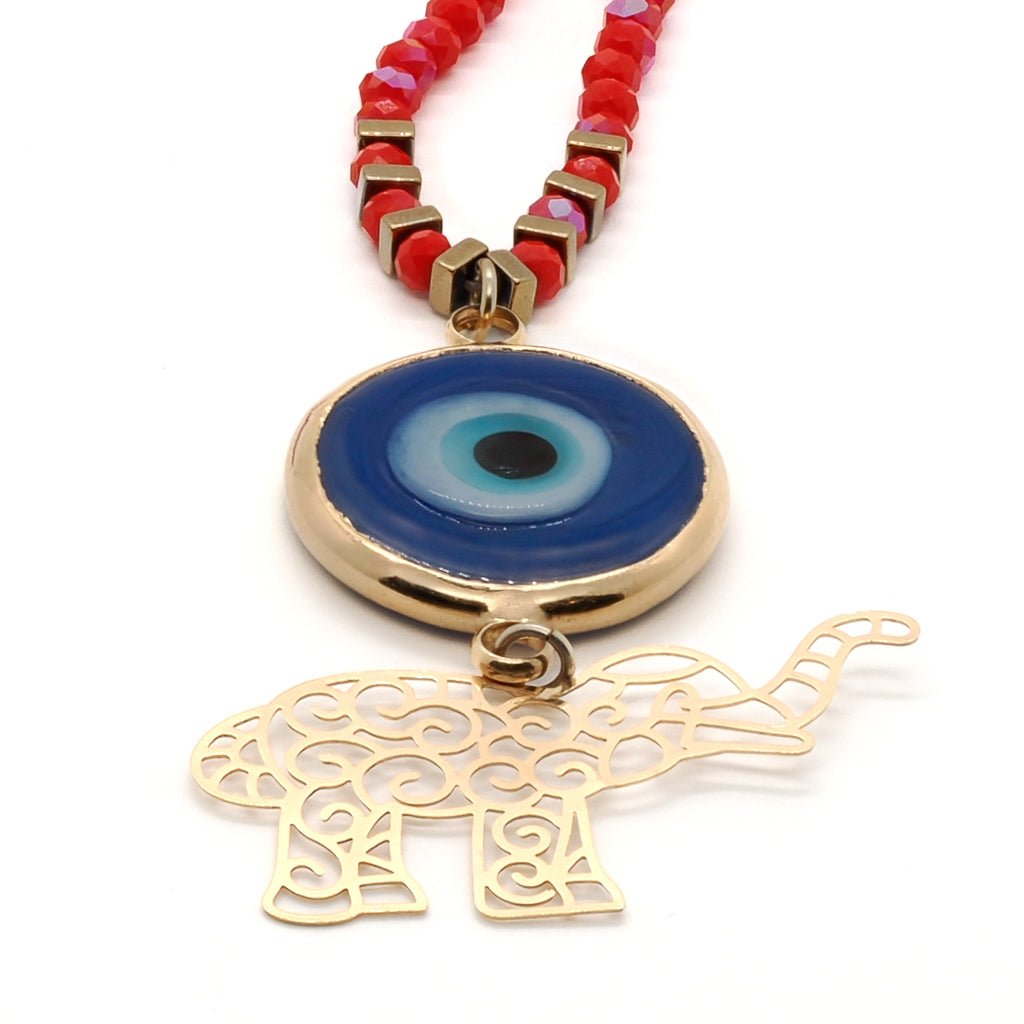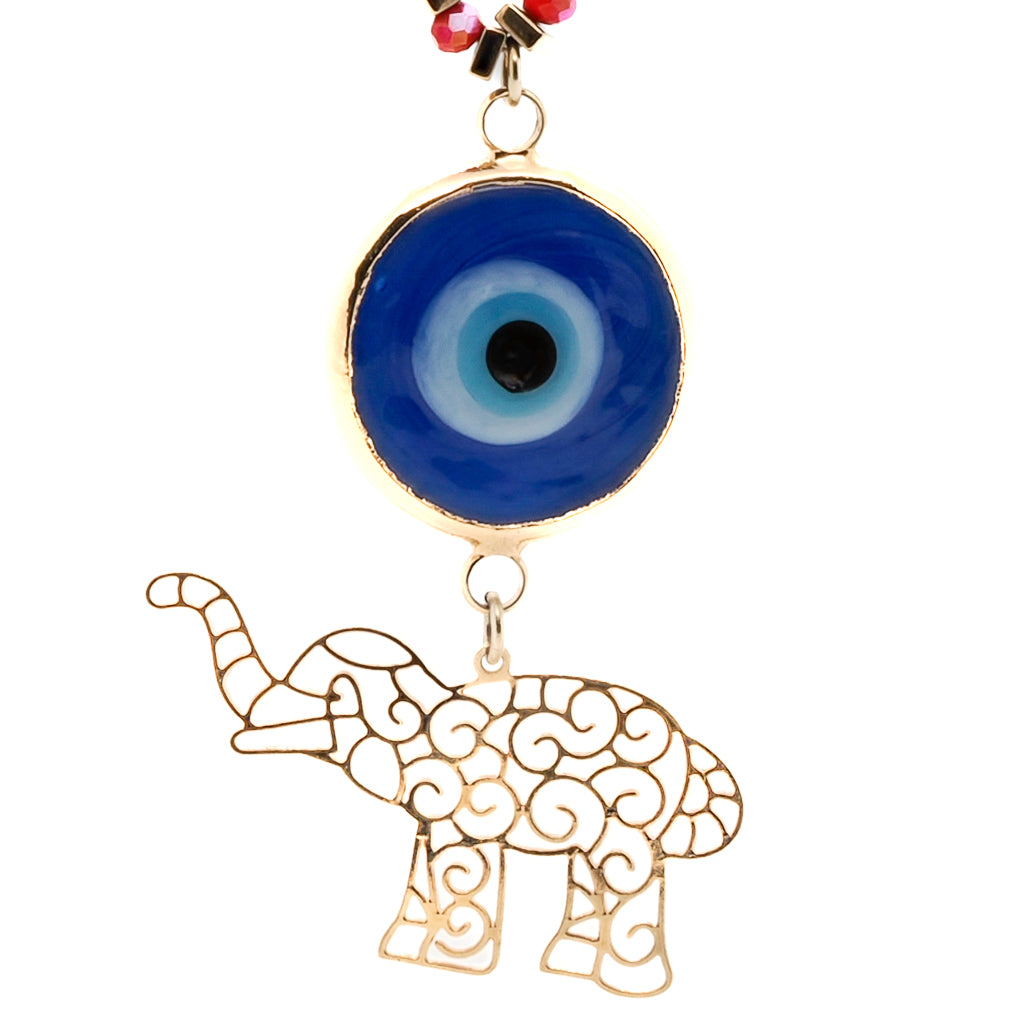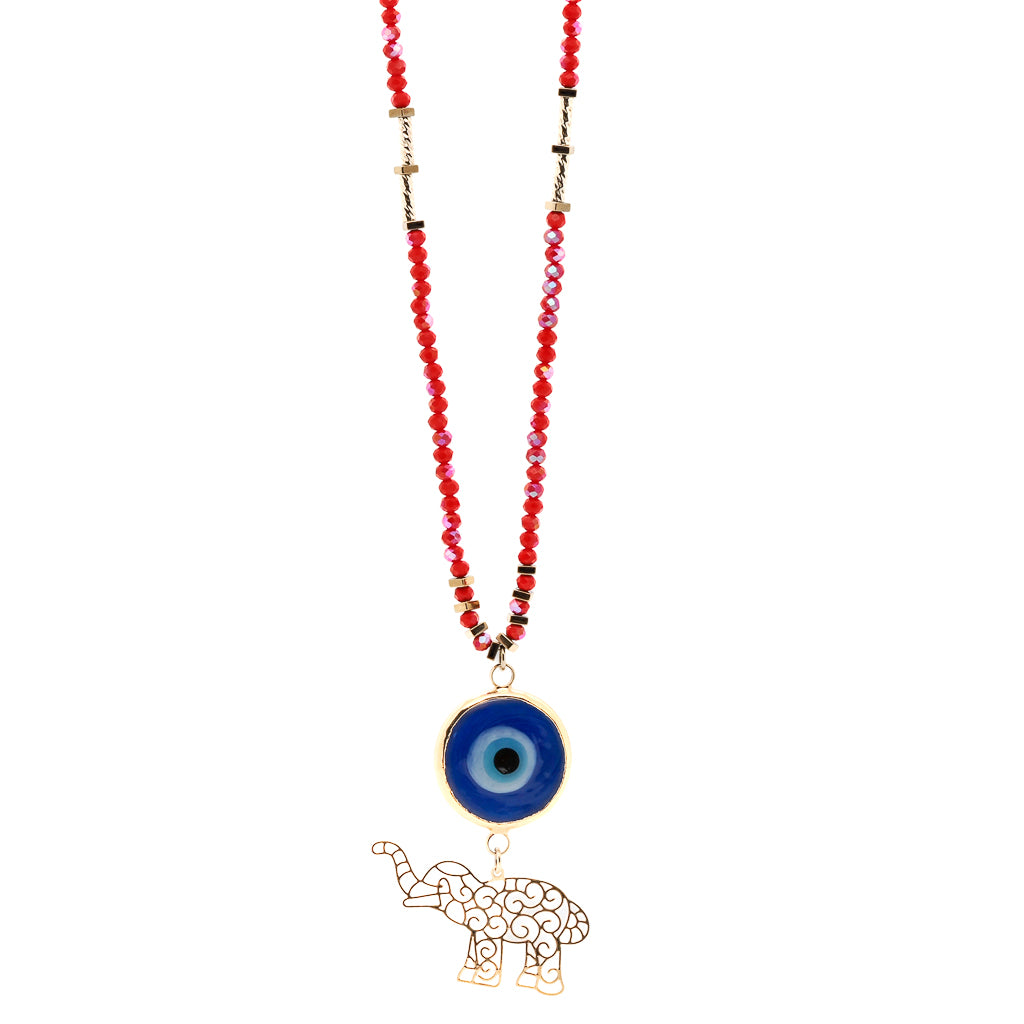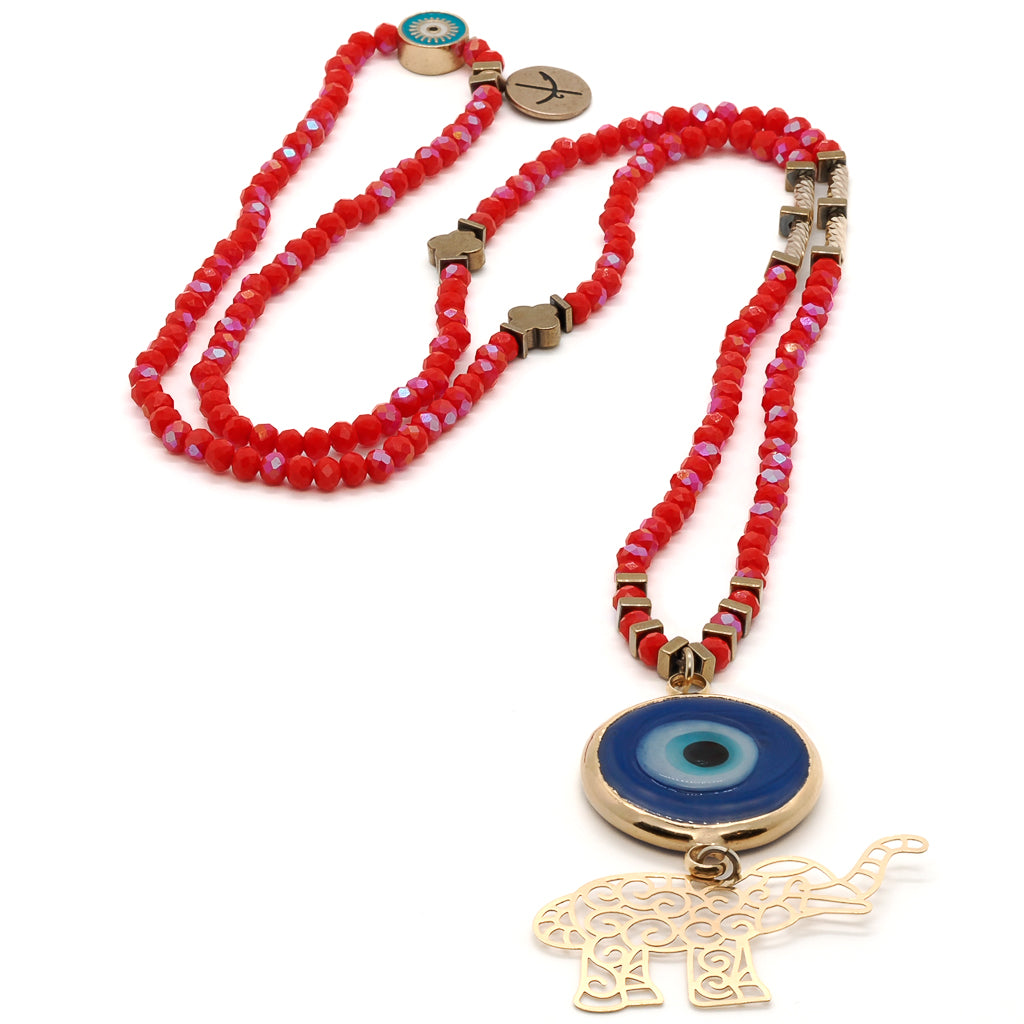 Summer Lucky Elephant and Evil Eye Necklace
The Summer Lucky Elephant and Evil Eye Necklace is a fun and colorful addition to your style. This vibrant handmade necklace features orange crystal beads and a 18k gold plated Elephant pendant with evil eye for good luck. Perfect to brighten up any outfit with its myriad of colors that will bring you energy and a unique companion for good luck.
The Evil Eye is a prominent symbol in many cultures, and is highly protective. Evil Eye beads reflect ill intent and jealousy from the 'evil eye' back to the person thinking of it, hence protecting the wearer.
Elephants symbolize good luck, power and success all over the world. Since they are highly social animals, they also symbolize unity, loyalty and companionship.
I personally hand craft each piece, making them one of a kind and meaningful...Each piece is unique like we all are..
Details;
4mm orange crystal beads
Gold color hematite stone
925 Silver on turquoise enamel evil eye bead
18k Gold plated glass evil eye pendant
18k gold plated Elephant pendant
Necklace length 36" with pendant

Evil Eye Pendant height 1''




Evil Eye Pendant width 1''




Elephant Pendant height 1.6''




Elephant Pendant width 1.7''
Handmade in USA
Every Ebru Jewelry purchase will arrive wrapped in a gift box
Share