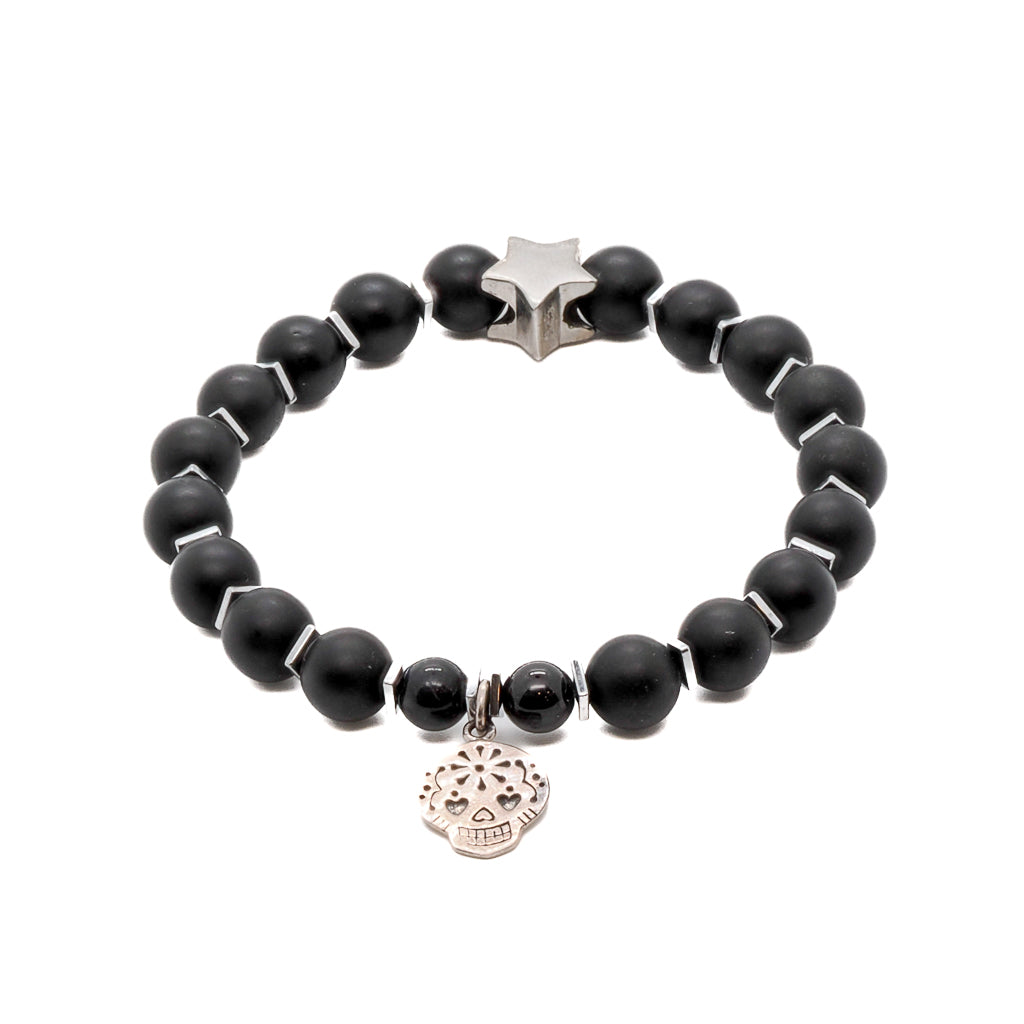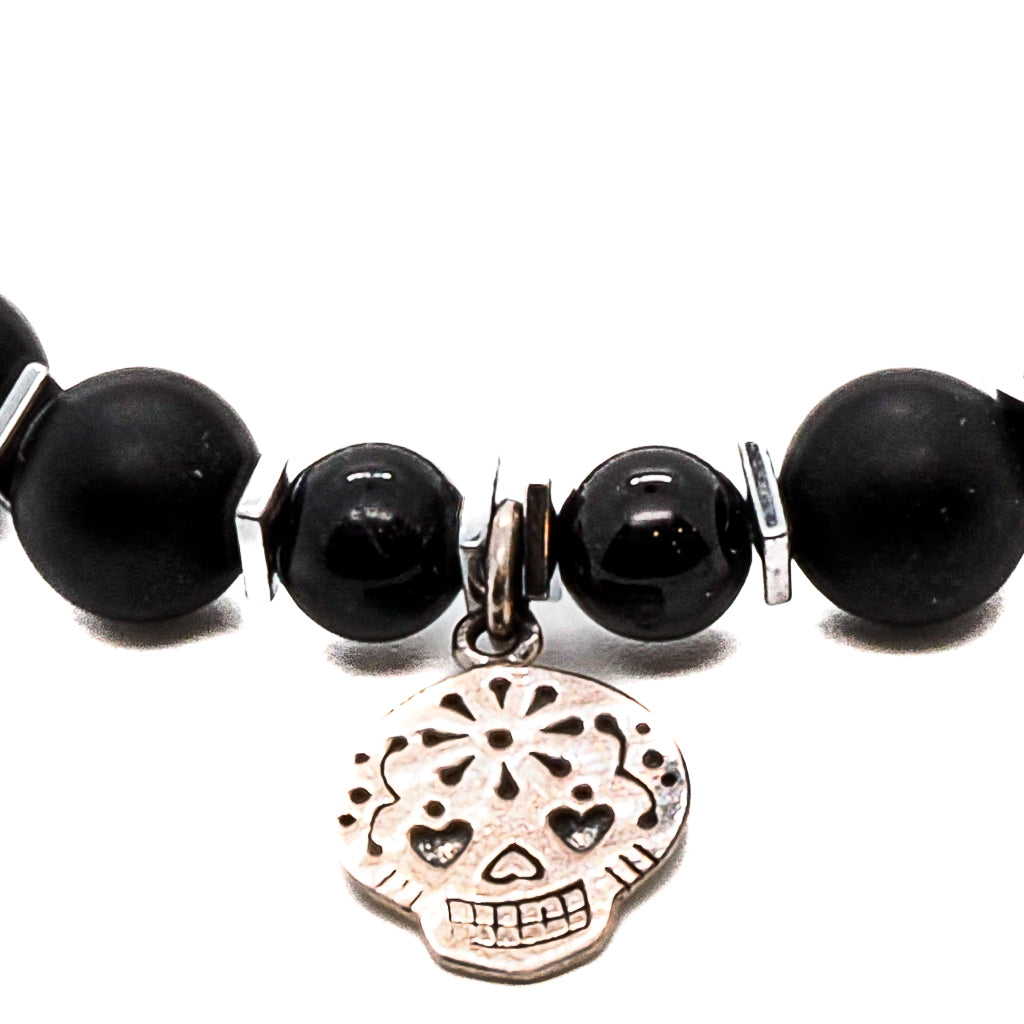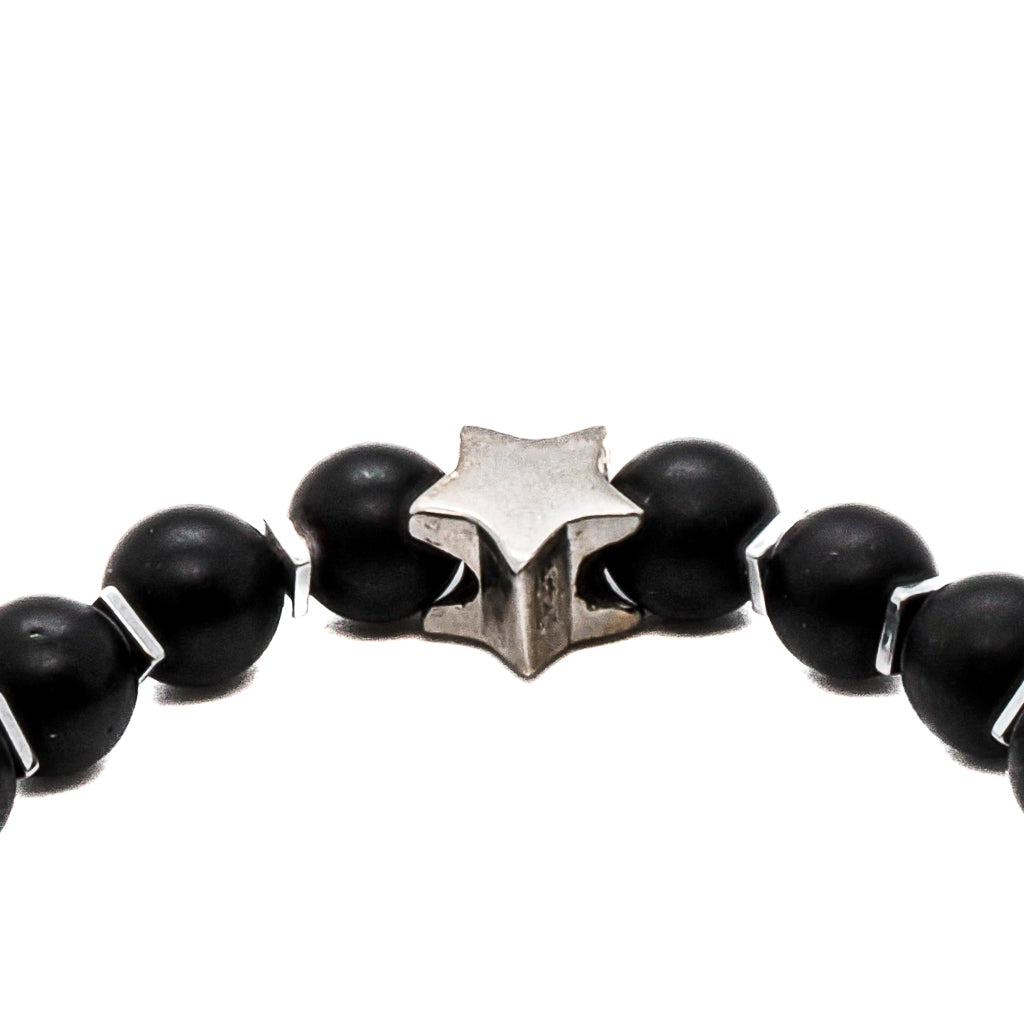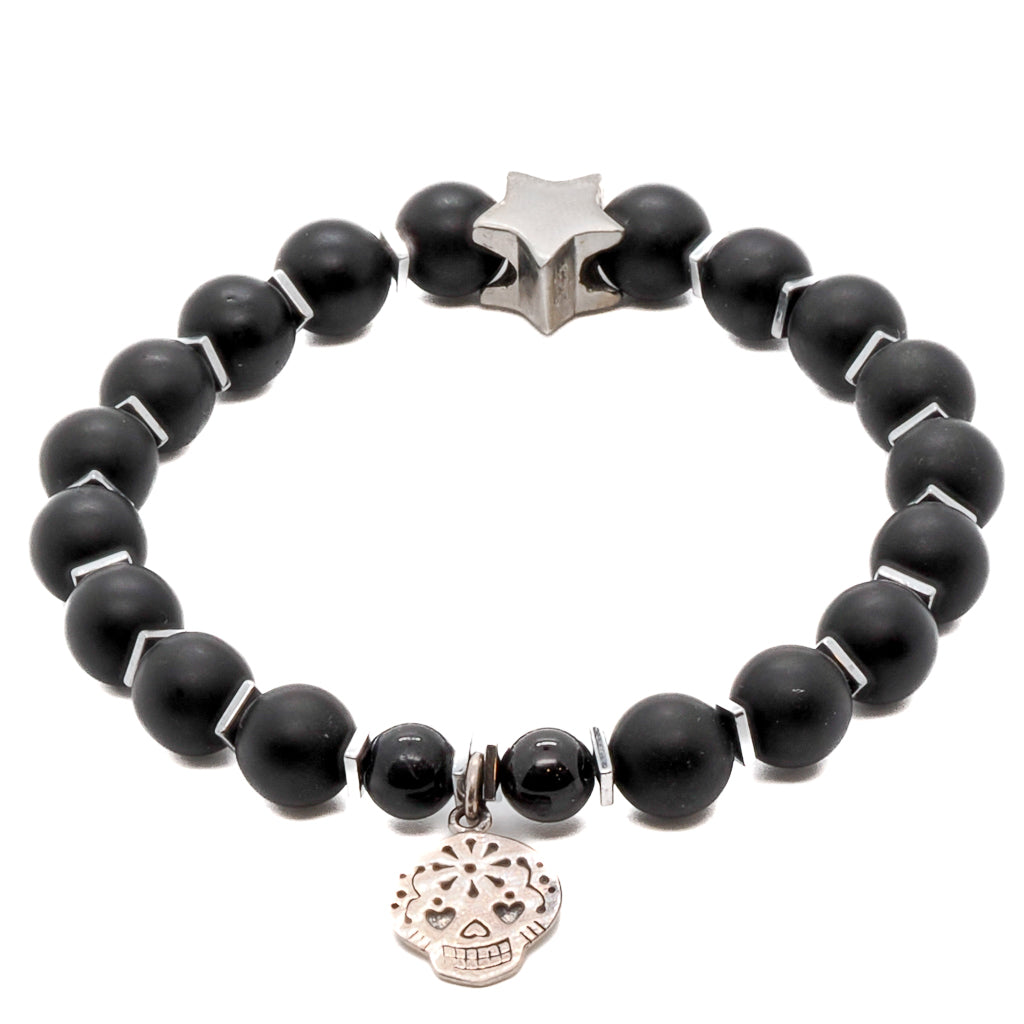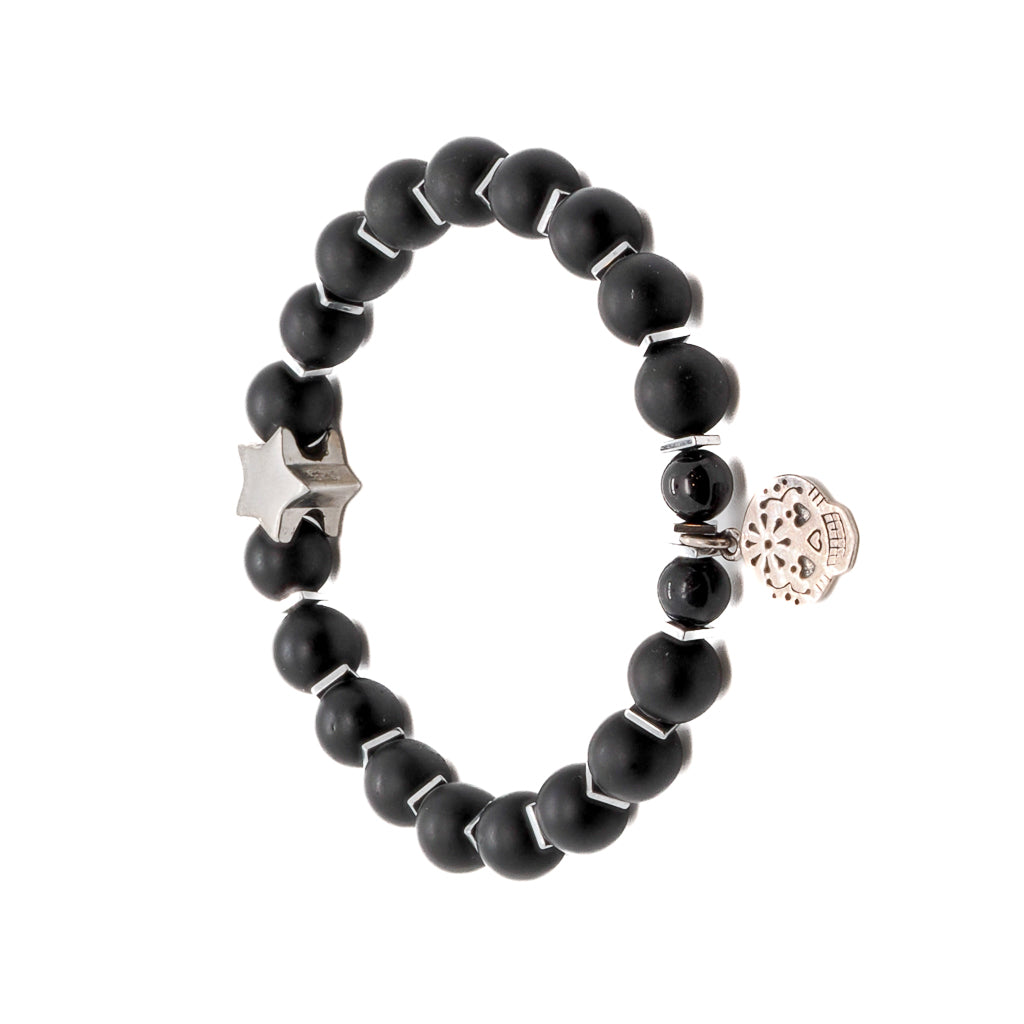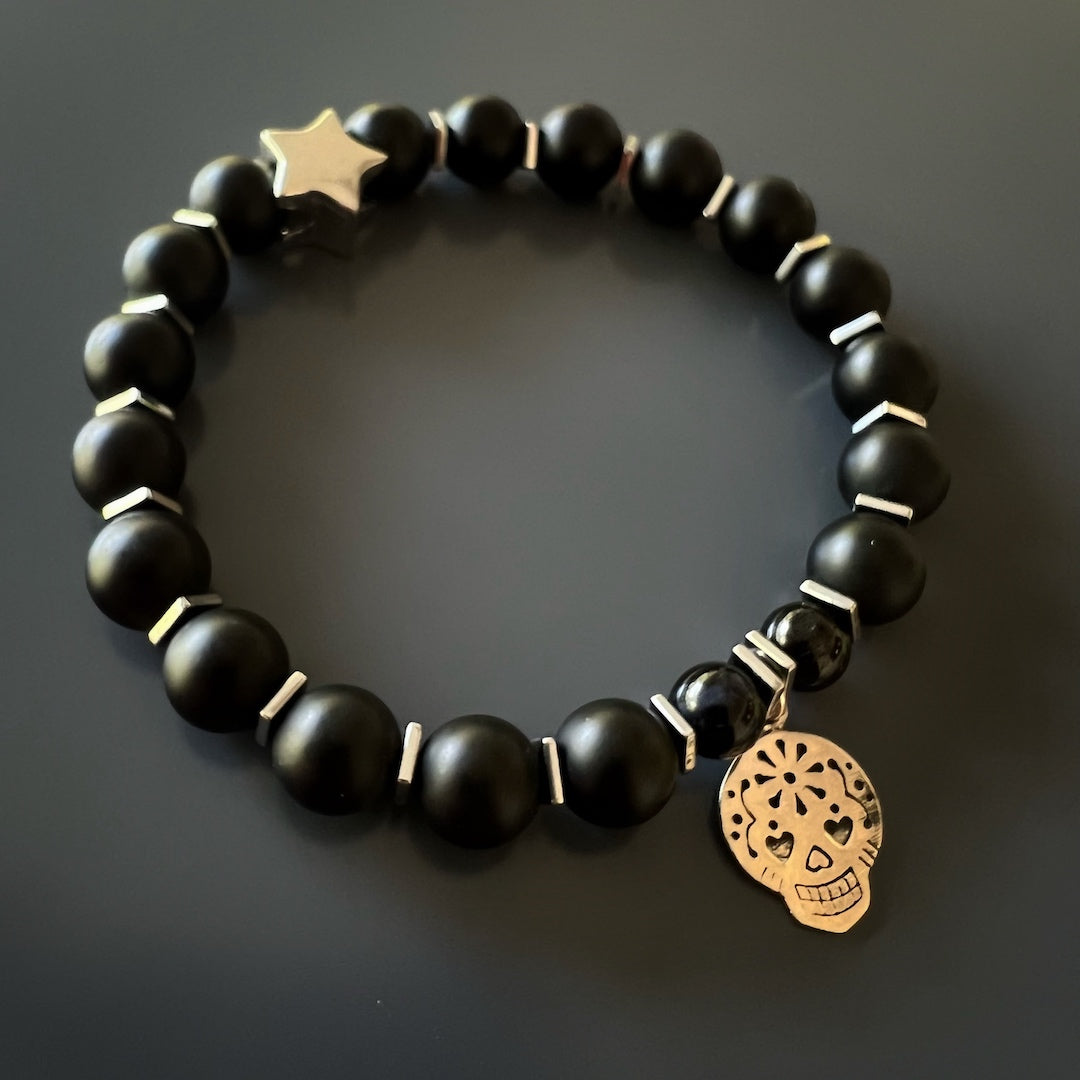 Sugar Skull Onyx Bracelet
The Sugar Skull Onyx Bracelet is perfect for anyone who wants to add a touch of edginess and boldness to their outfit. The beautiful Matte black Onyx stone beads, elegant Hematite stone spacers, and striking Sterling silver sugar skull charm create a stunning and balanced design that will enhance your style and help you feel more empowered and connected to the celebration of life. The bracelet also includes a 925 Sterling silver star bead, which adds a touch of celestial beauty to the design.
This edgy and bold handmade bracelet features 8mm Matte black onyx stone beads, which are known for their beautiful black color and grounding properties. The beads are separated by elegant Silver color Hematite stone spacers, which add a touch of sparkle and sophistication to the design.
Black Onyx Crystal resonates with the root chakra and it always has your back. Onyx Stone symbolizes change and spiritual journey. Use Black Onyx to encourage happiness, good fortune and powerful protection. 
I personally hand craft each piece, making them one of a kind and meaningful...Each piece is unique like we all are..
Details;
8mm Matte black onyx stone beads
925 Sterling silver sugar skull charm 
925 Sterling silver star bead
Silver color Hematite stone spacers
Bracelet size is 7 "

Each bracelet is only one size as they're made to be one of a kind but I can adjust it if it's not suitable for your wrist.

Handmade in the USA
Every Ebru Jewelry purchase will arrive wrapped in a gift box
Share