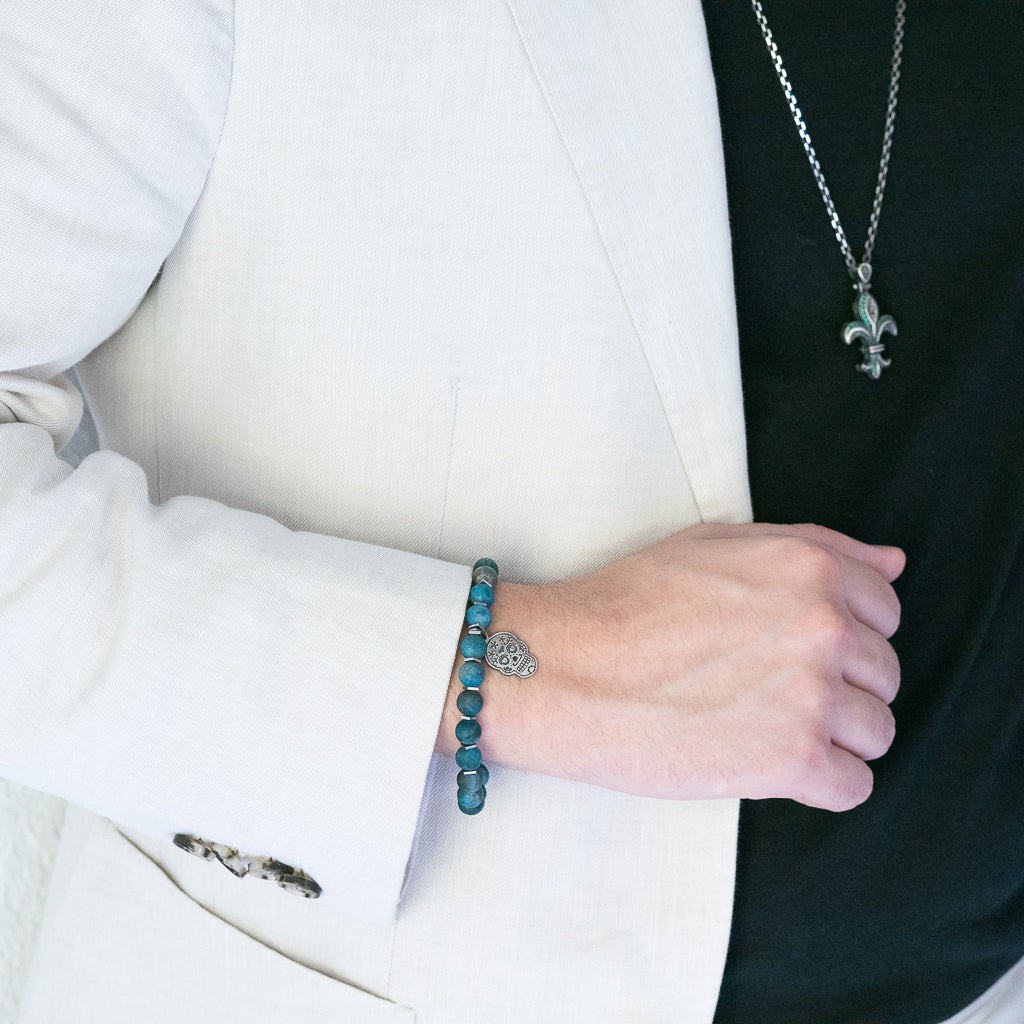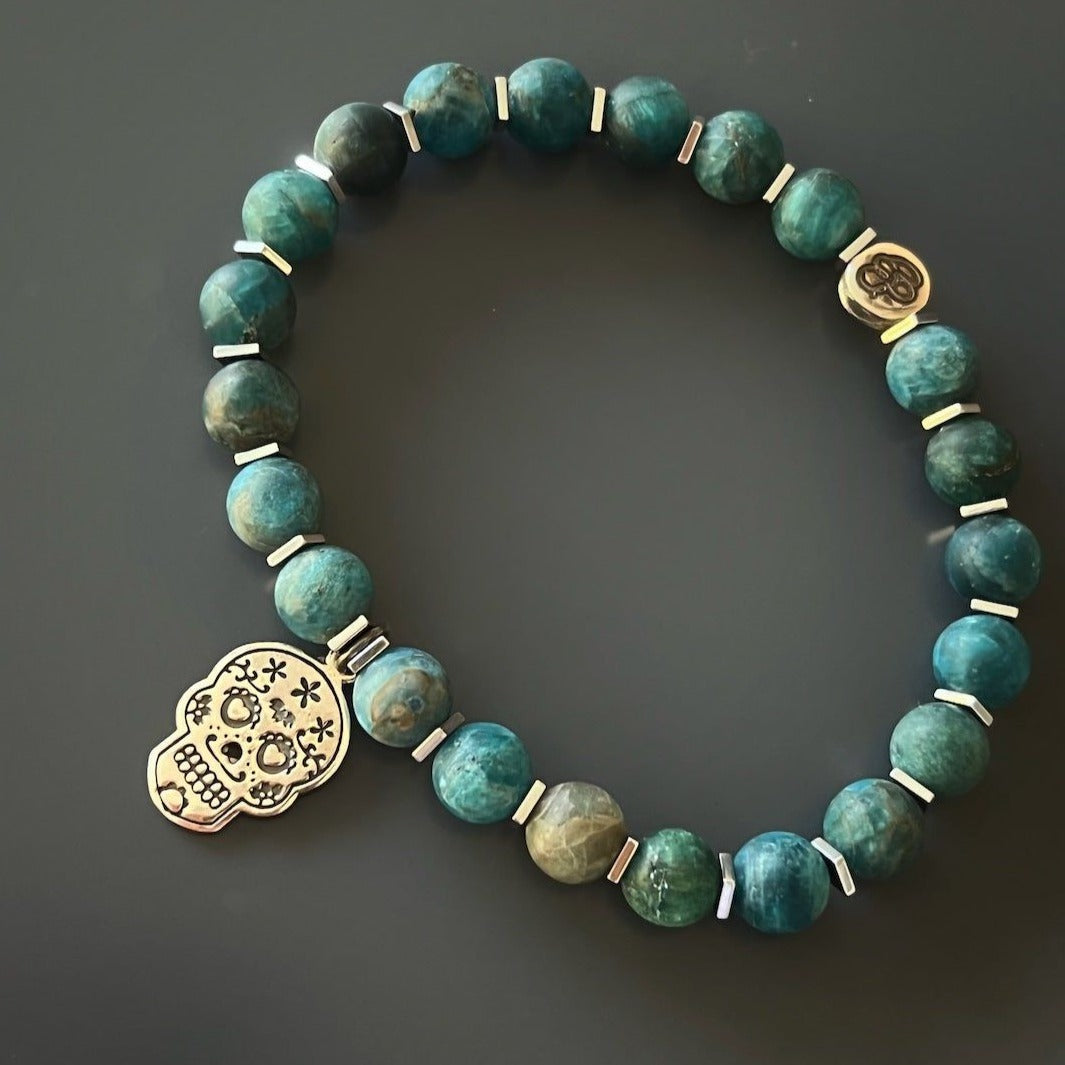 The Sugar Skull Bracelet, a captivating and stylish handmade accessory that celebrates the vibrant spirit of the sugar skull tradition. This bracelet features African Turquoise stone beads, a 925 Sterling silver sugar skull charm, and silver color Hematite stone spacers.
The African Turquoise stone beads are carefully selected for their mesmerizing blue and green hues, reminiscent of the vast oceans and lush landscapes. African Turquoise is known for its calming and soothing properties, promoting balance, transformation, and personal growth. Each bead carries its unique patterns and colors, making the bracelet a truly one-of-a-kind piece.
The centerpiece of the bracelet is the 925 Sterling silver sugar skull charm. The sugar skull is a symbol of celebration and remembrance, particularly associated with Dia de los Muertos (Day of the Dead) festivities. It represents the cycle of life and death, reminding us to cherish every moment and honor our loved ones. The intricate detailing of the silver charm adds a touch of elegance and craftsmanship to the design.
I personally hand craft each piece, making them one of a kind and meaningful...Each piece is unique like we all are..
Details;
6mm African Turquoise Stone Beads
925 Sterling silver sugar skull charm  
Silver color Hematite stone spacers
Bracelet size 7.5" on stretchy jewelry cord. Contact me if you need any adjustments
Handmade in USA
Every Ebru Jewelry purchase will arrive wrapped in a gift box
Share