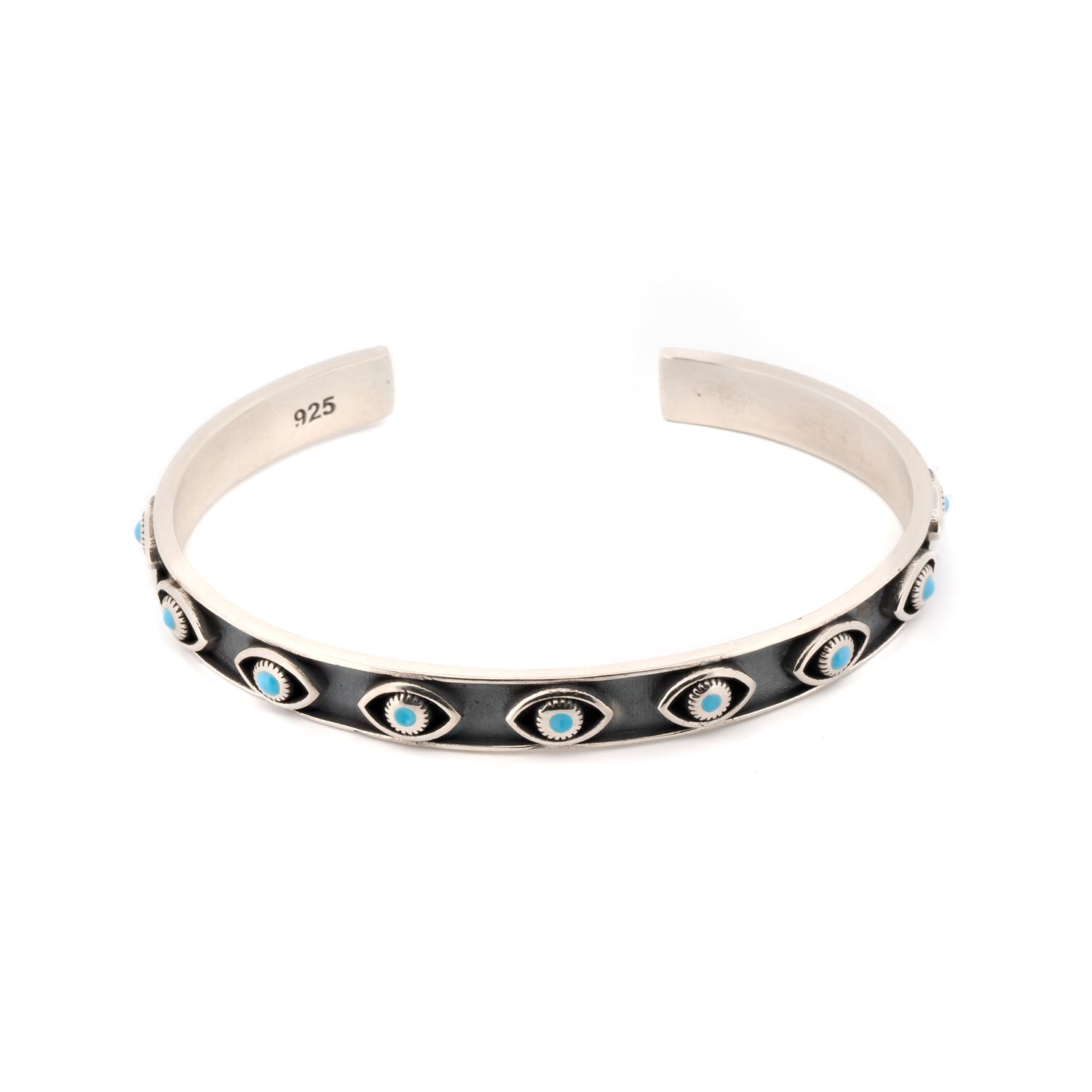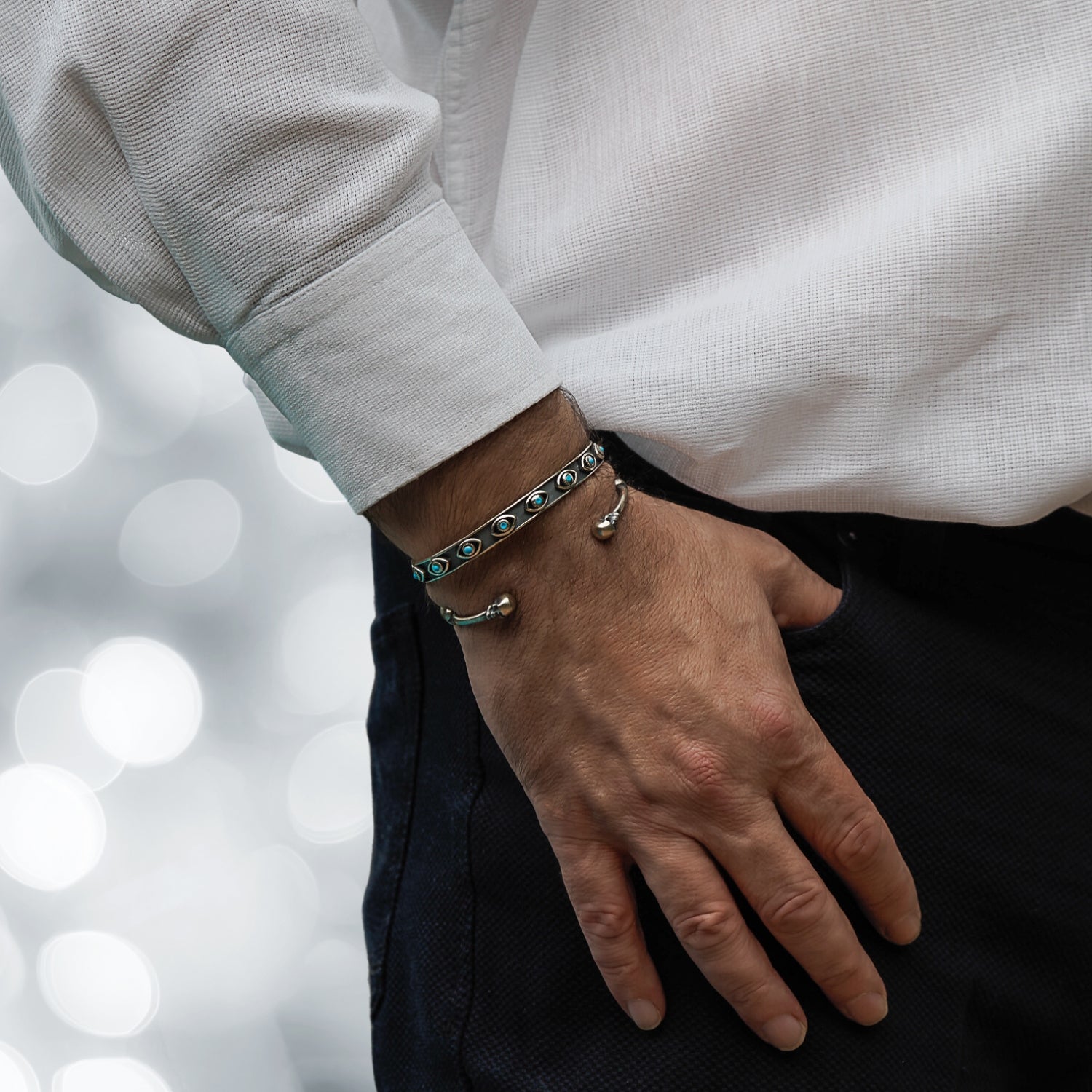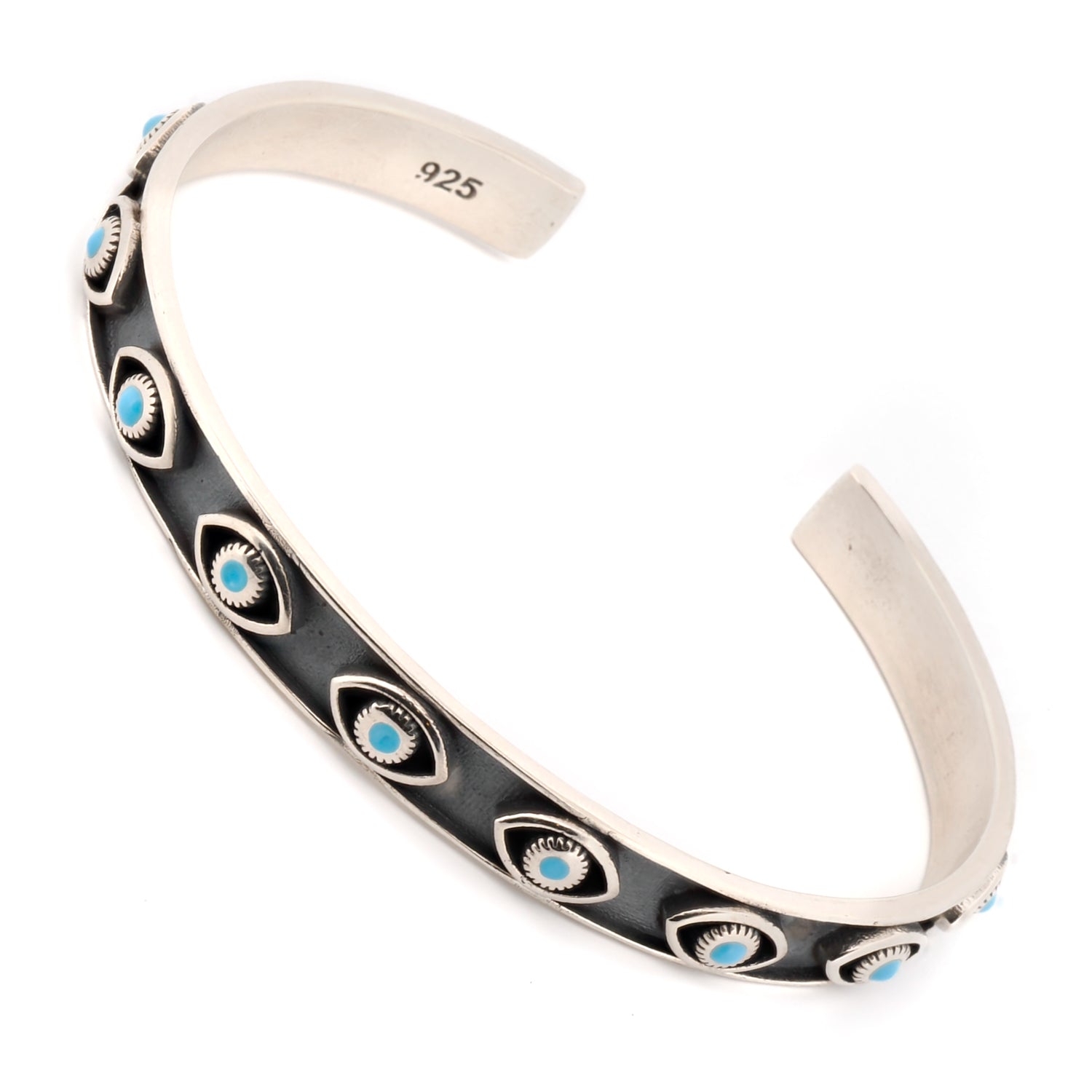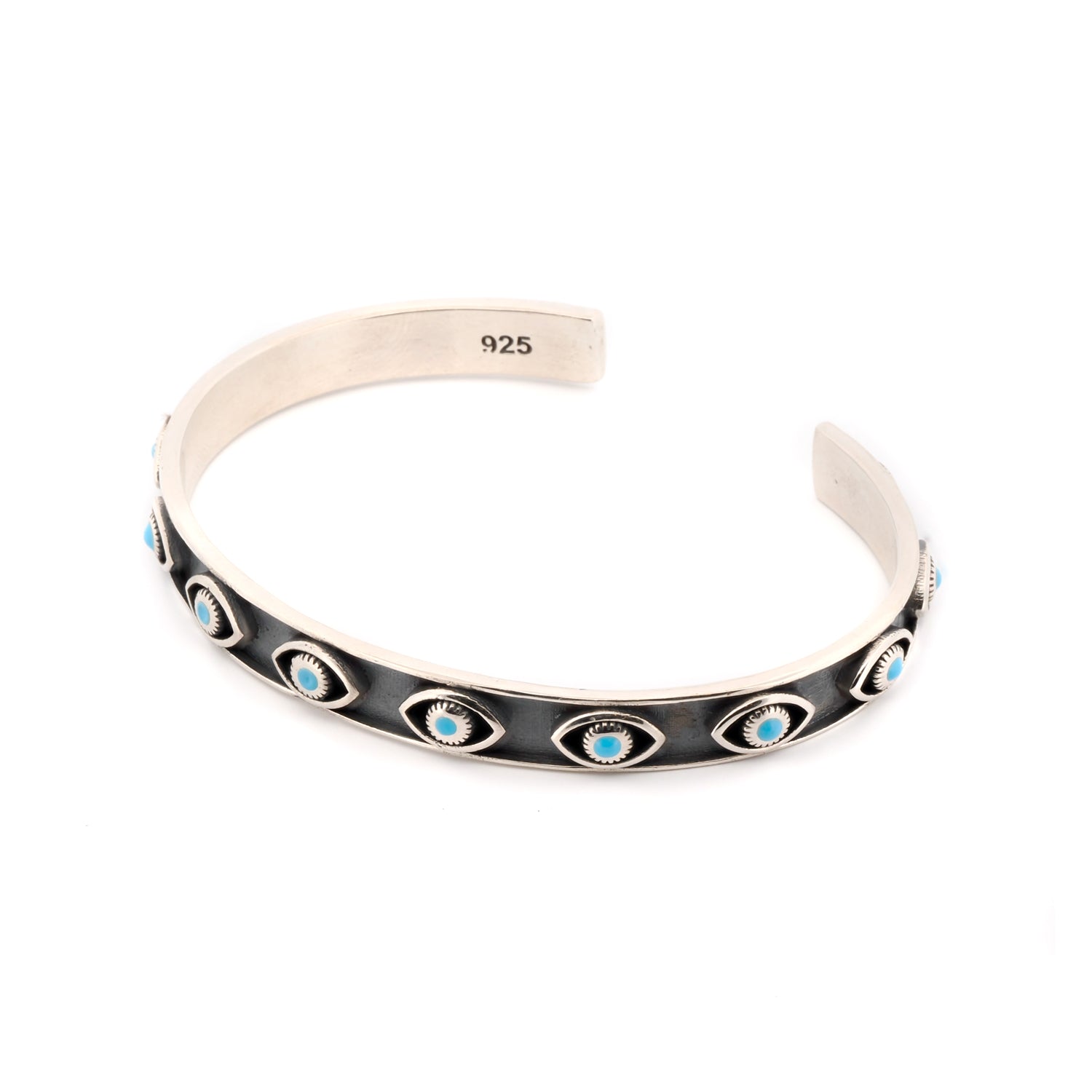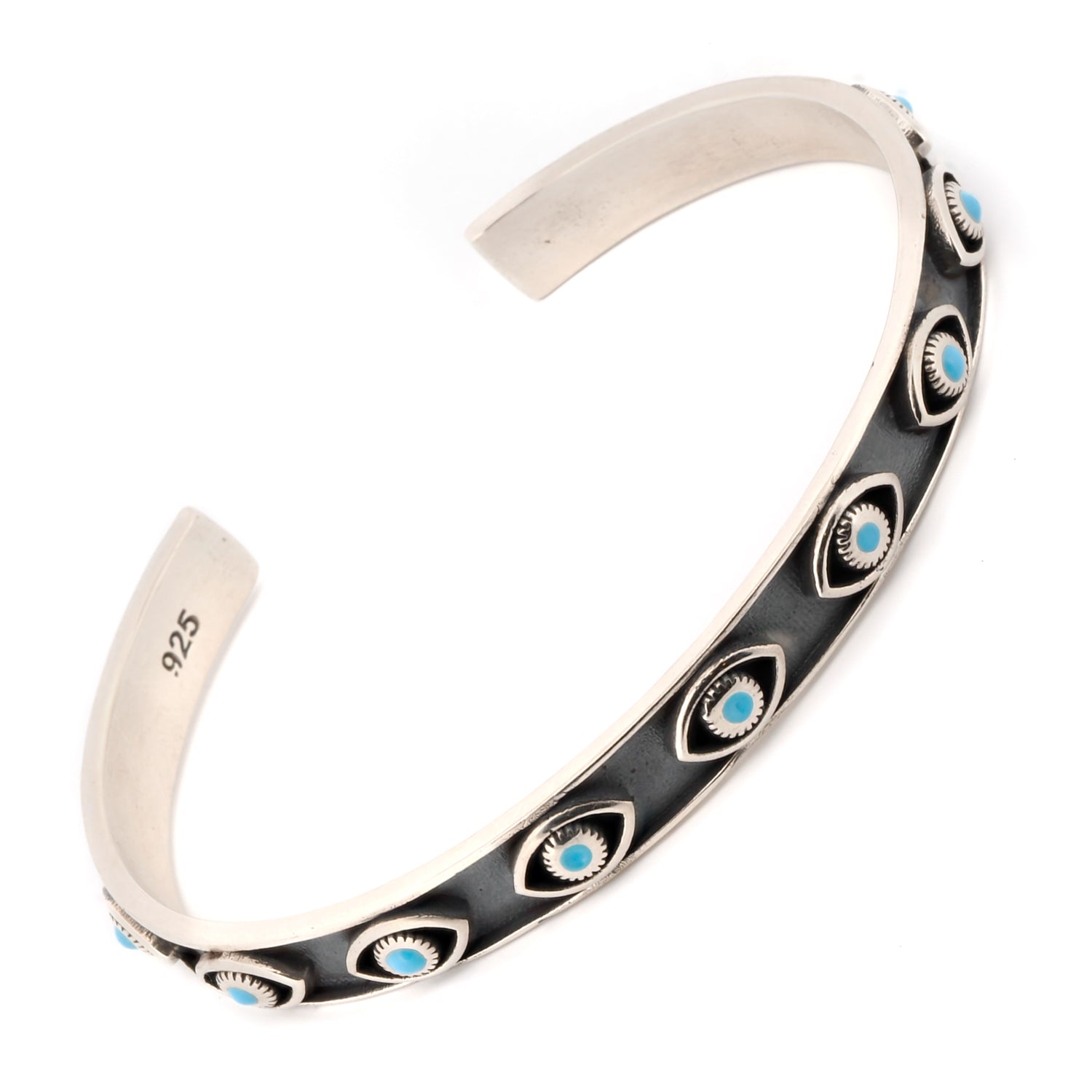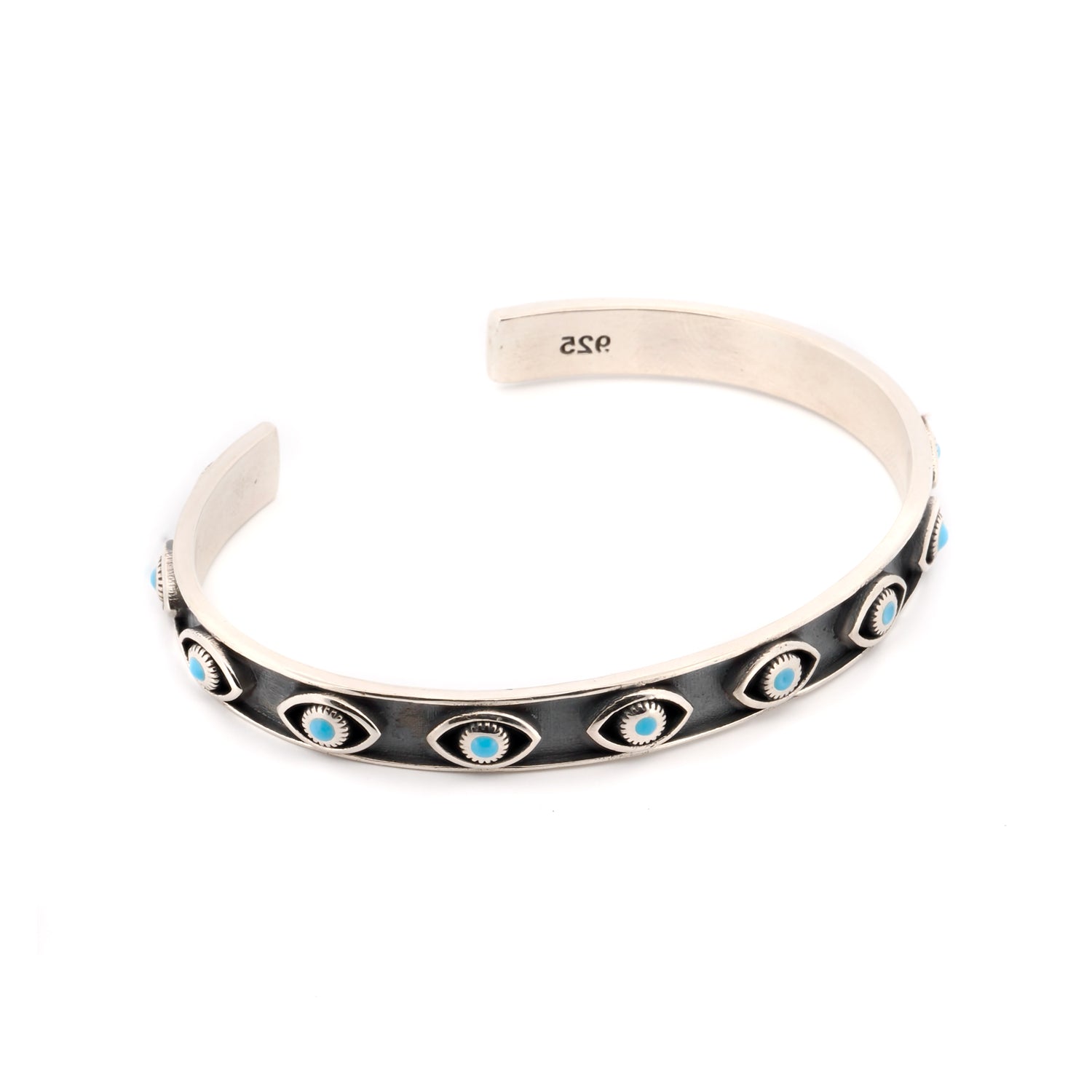 Sterling Silver Turquoise Evil Eye Cuff Bracelet
Sterling Silver Turquoise Evil Eye Cuff Bracelet is a captivating blend of artisan craftsmanship and timeless symbolism, designed for those who appreciate both style and spiritual significance.
Crafted from a substantial 20 grams of 925 Sterling silver, this cuff bracelet exudes both quality and substance.
At the heart of this remarkable piece are the turquoise evil eye motifs. Each of these eye-catching symbols is carefully crafted, their vibrant turquoise hues set against the gleaming silver backdrop. The evil eye, a powerful and ancient talisman, is believed to protect against negative energy and ward off harm, making this bracelet a guardian of your well-being and a symbol of your unyielding spirit.
This unisex adjustable bracelet is designed to fit comfortably on any wrist, making it the perfect accessory for both men and women. Its open cuff design allows for easy adjustments, ensuring a snug and personalized fit that's as unique as you are.
Details;
925 Sterling silver 
Turquoise stone 
Adjustable size 
Handmade in USA
Every Ebru Jewelry purchase will arrive wrapped in a gift box
Share