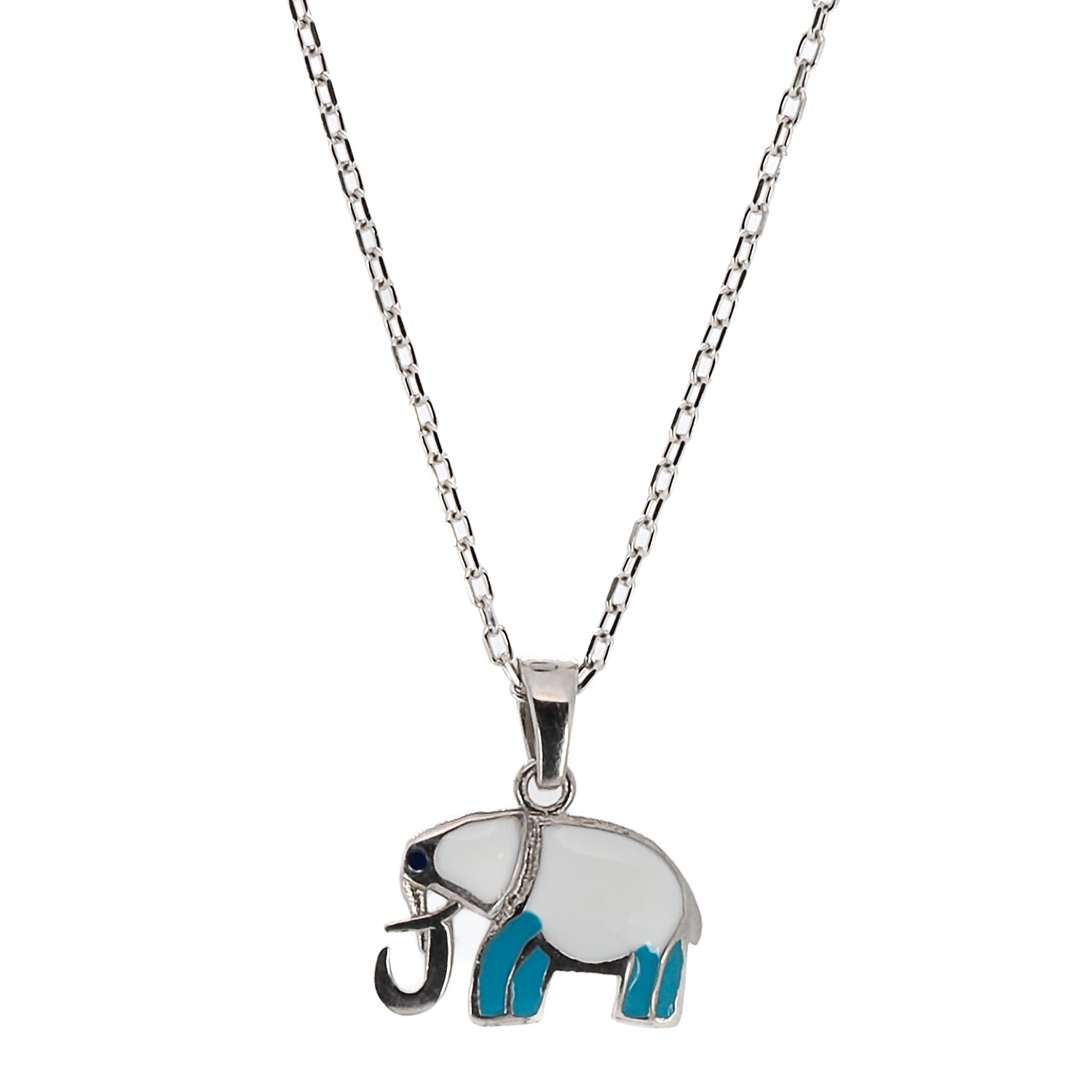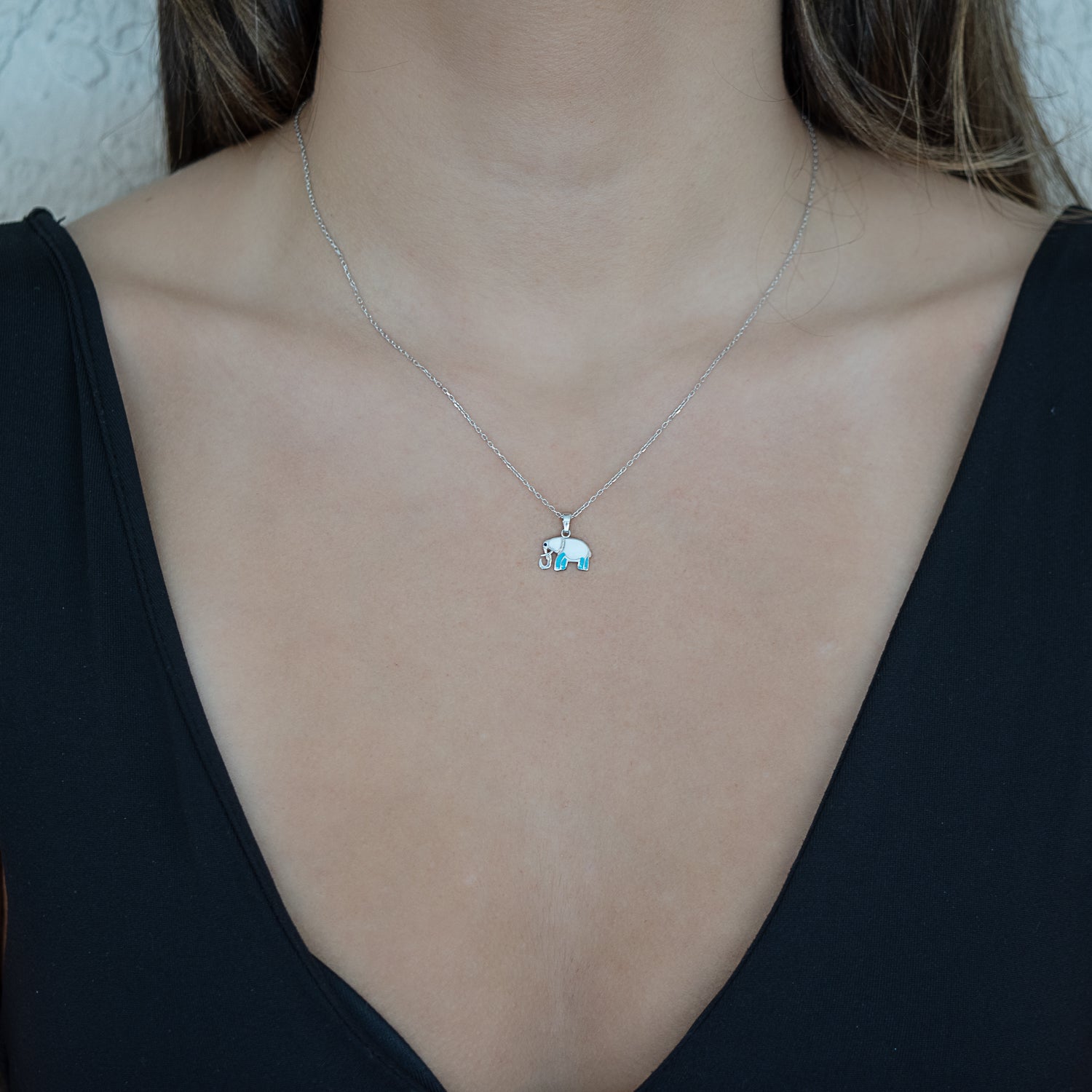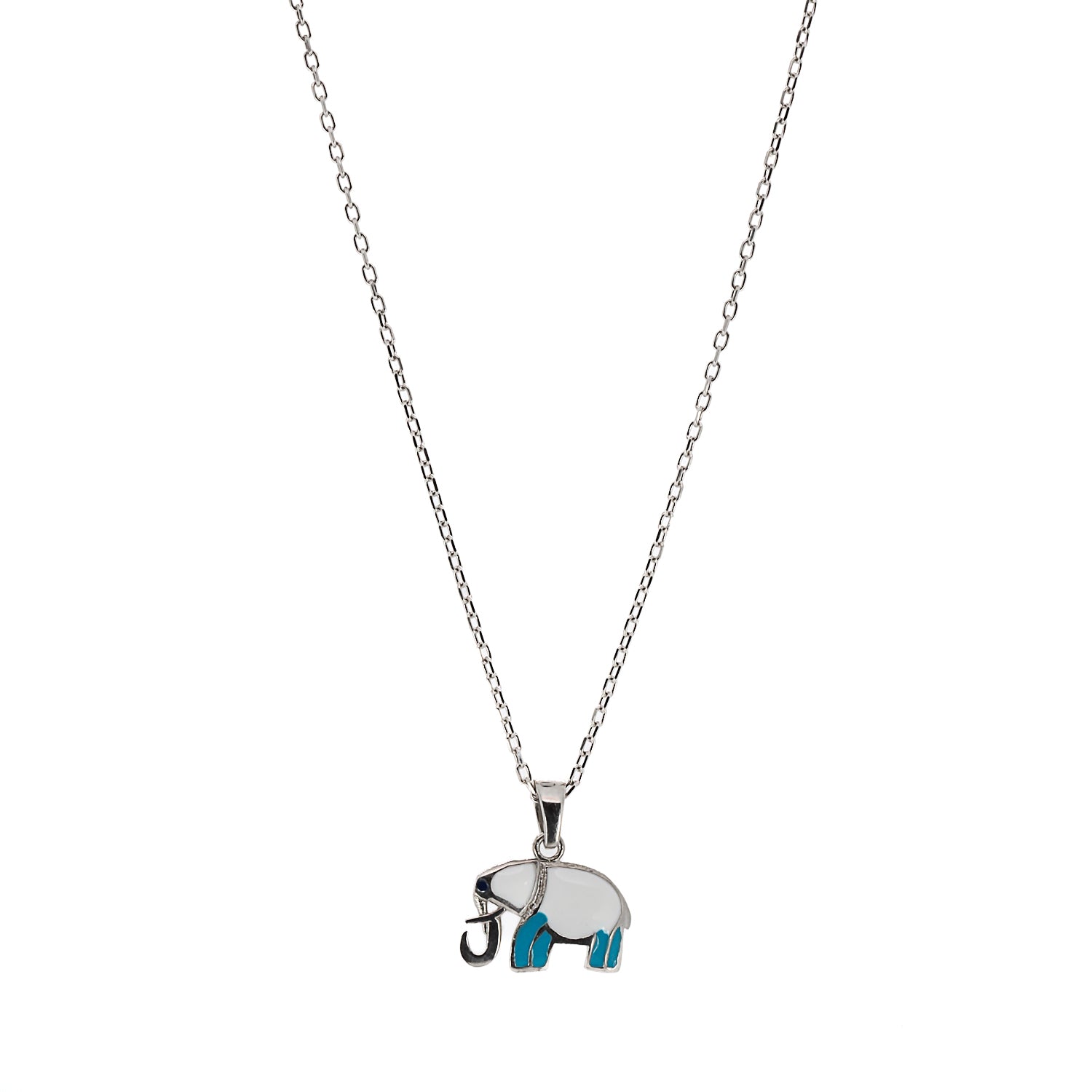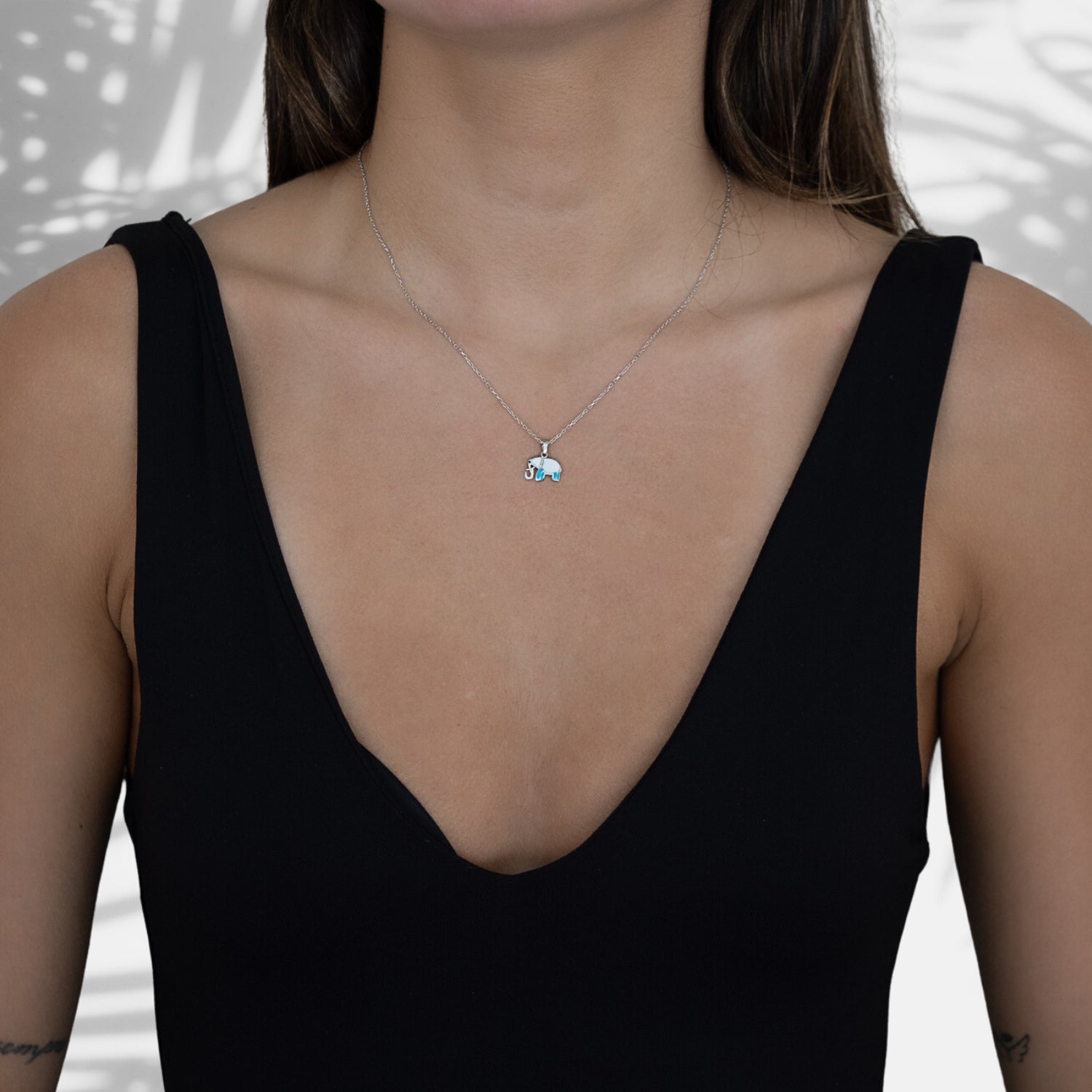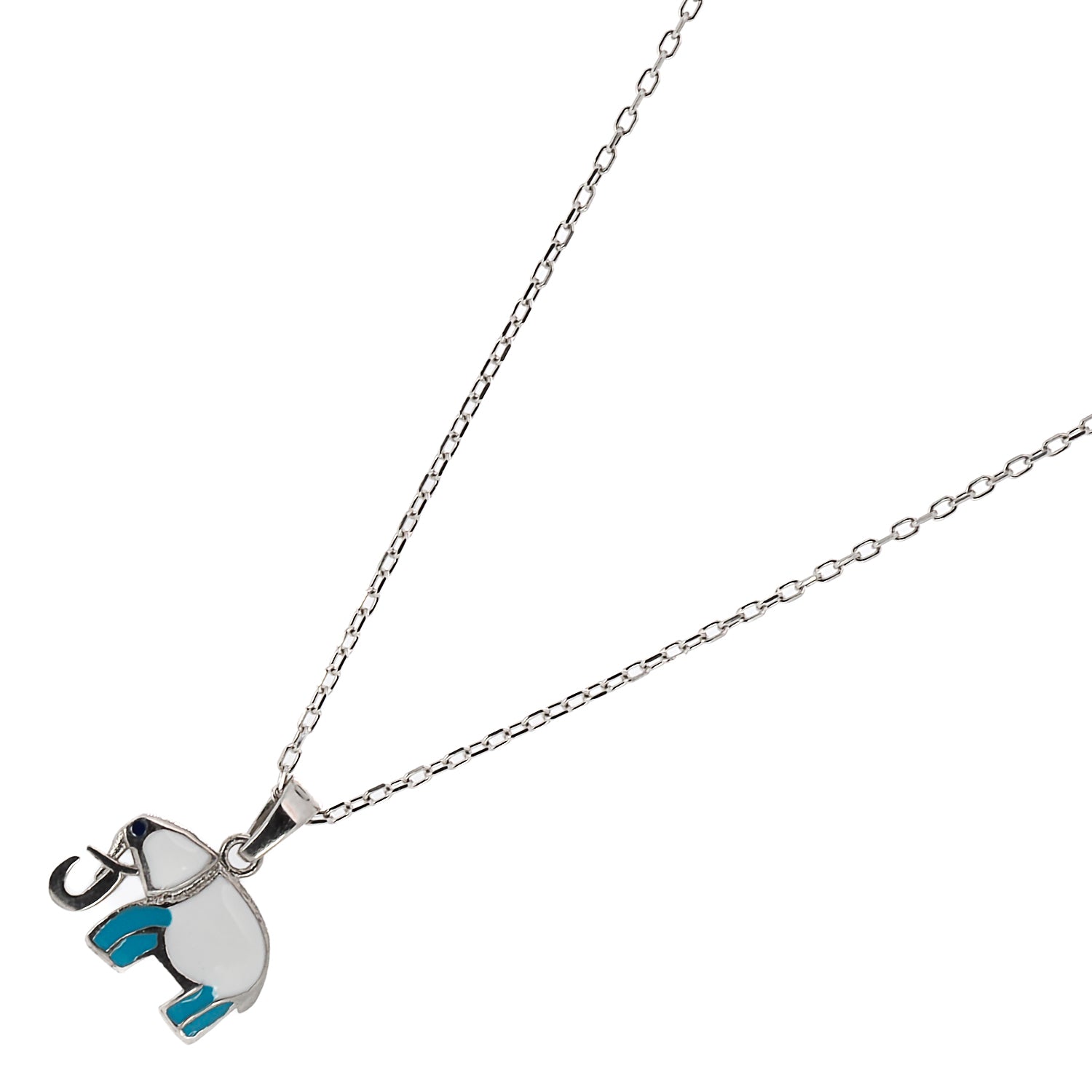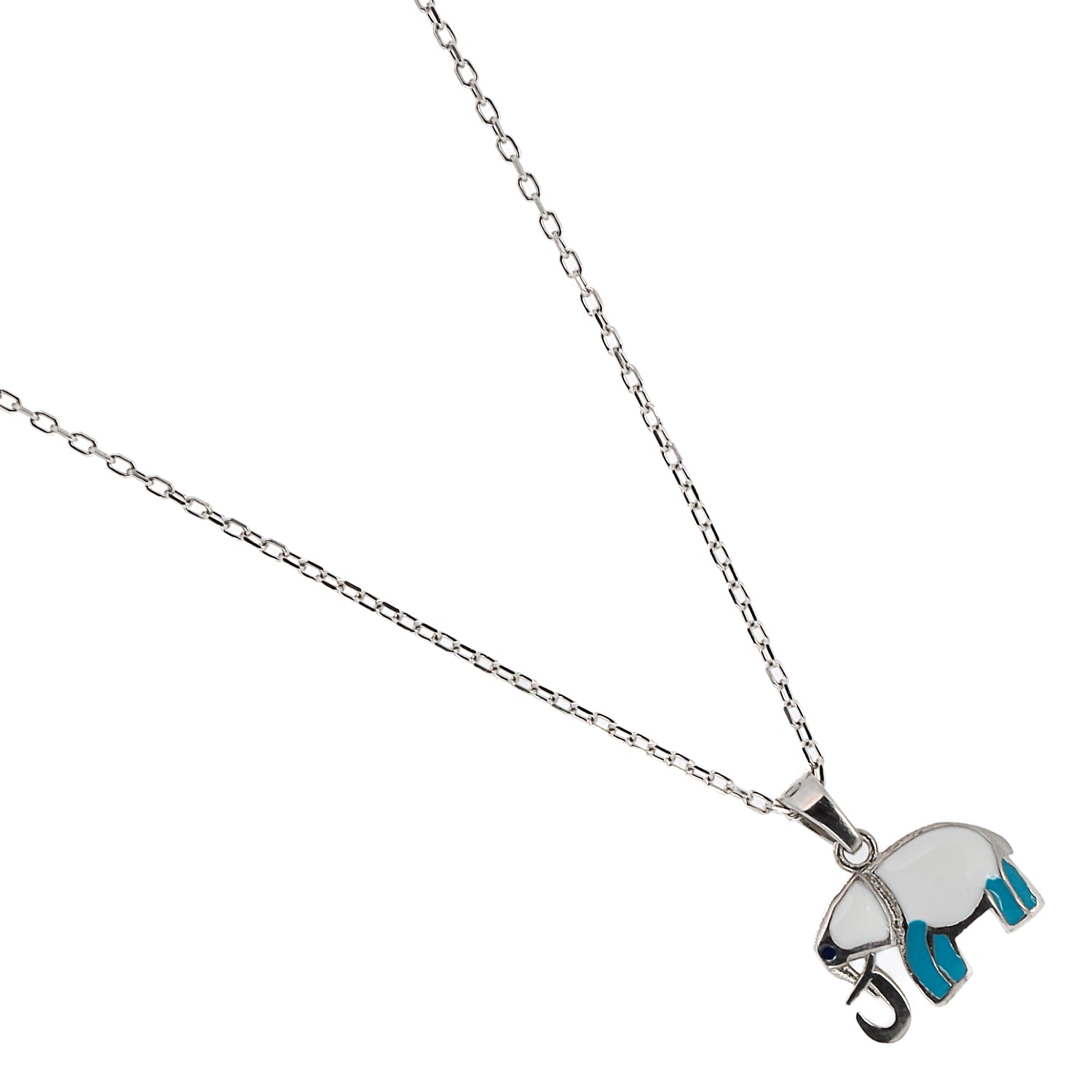 Sterling Silver Turquoise Elephant Necklace
The Sterling Silver Turquoise Elephant Necklace is a stunning piece of handmade  jewelry for those who value unique and meaningful accessories.The lucky elephant pendant is intricately designed with sterling silver and enamel displaying exquisite craftsmanship.
Elephants are often associated with wisdom, strength, and good luck, making this necklace a perfect talisman for those seeking positive energies in their lives.
Whether worn for a special occasion or as an everyday accessory, the Sterling Silver Turquoise Elephant Necklace is sure to add a touch of elegance and personality to any outfit. It can be worn alone to make a bold statement or layered with other necklaces for a more bohemian and eclectic look.
With its timeless design and meaningful symbolism, this necklace makes for a thoughtful gift or a treasured addition to any jewelry collection.

I personally hand craft each piece, making them one of a kind and meaningful...Each piece is unique like we all are...
Details;
925 Sterling silver 
White and turquoise enamel
Necklace length 16" and 3'' extender
Pendant height 0.3''
Pendant width 0.3''
Handmade in USA
Every Ebru Jewelry purchase will arrive wrapped in a gift box
Share