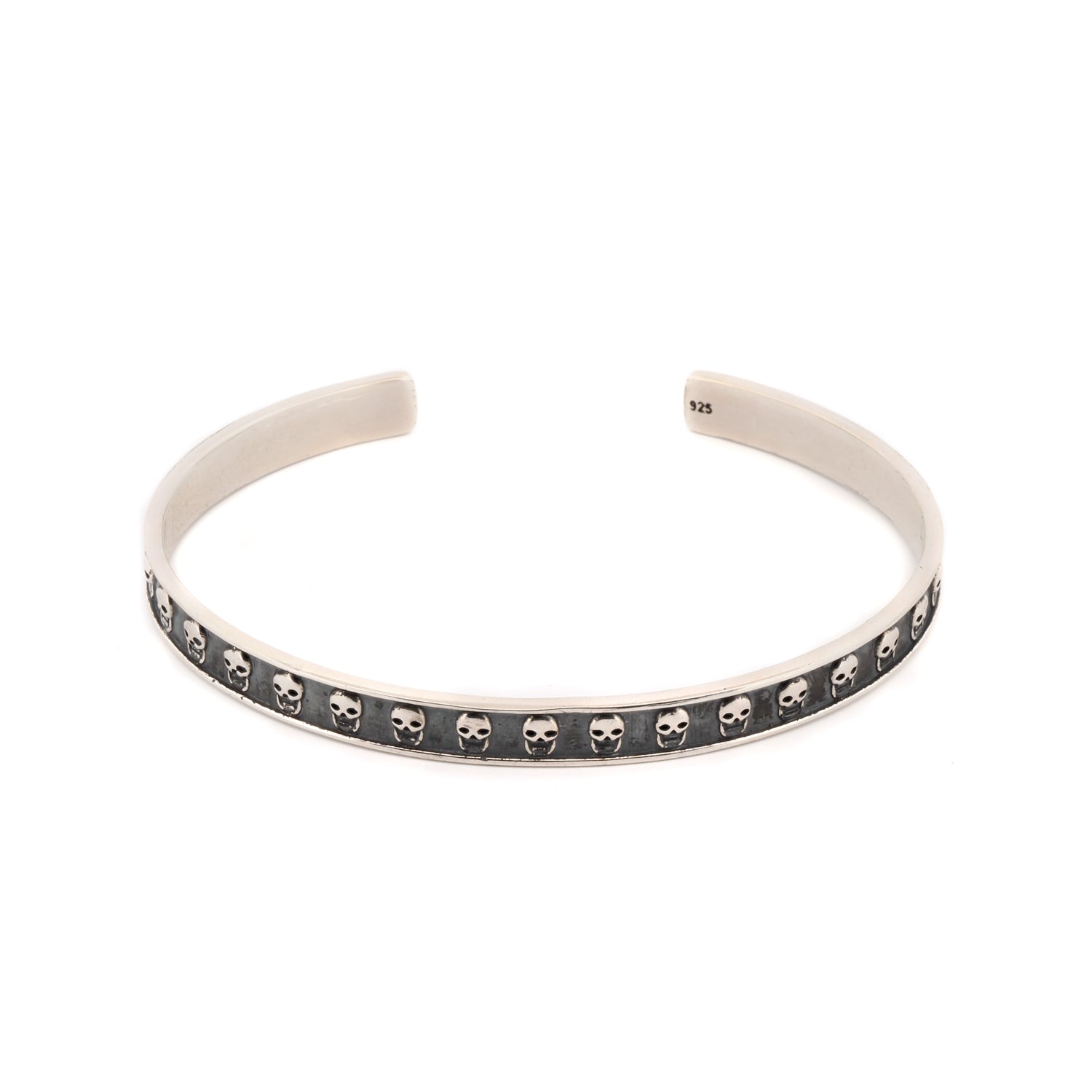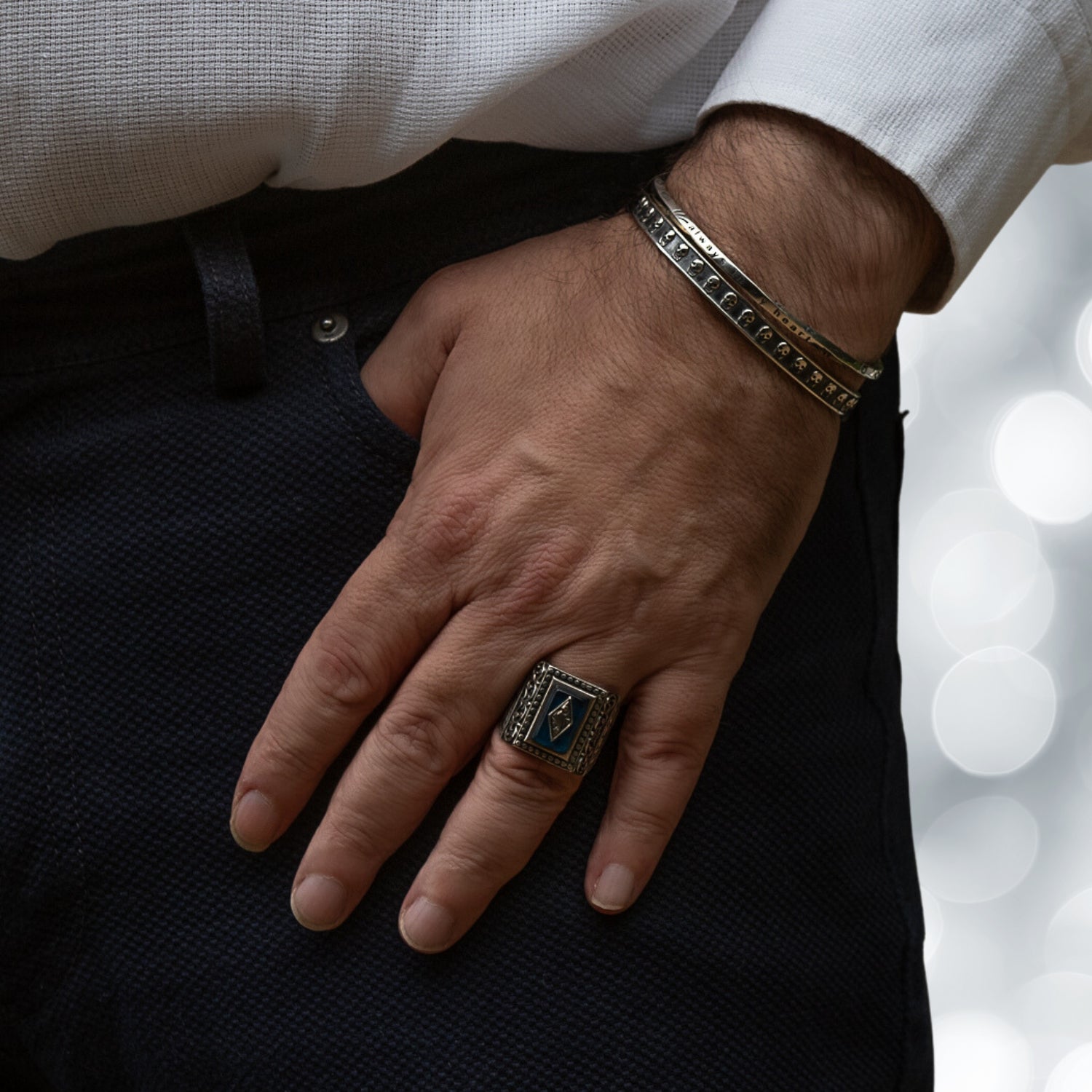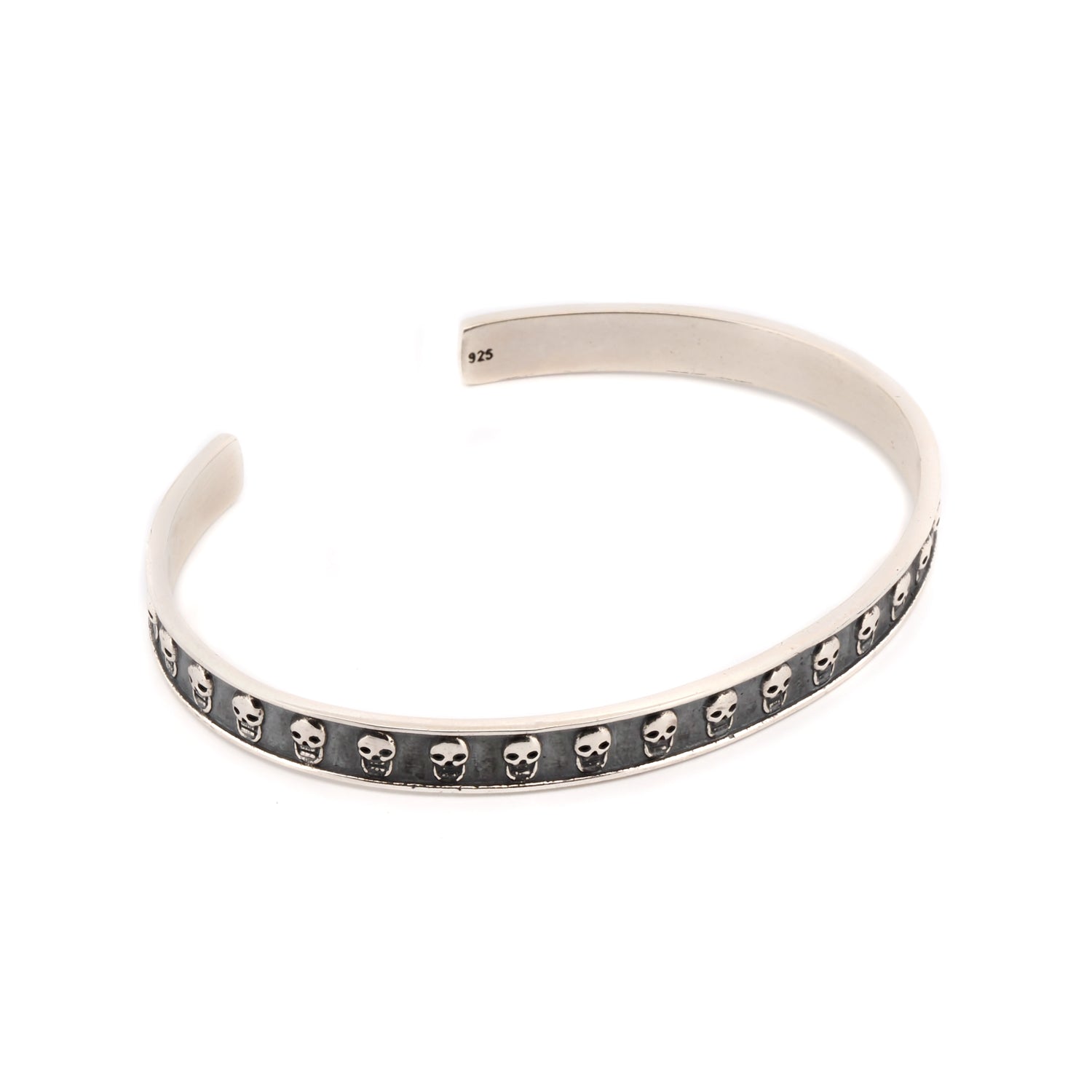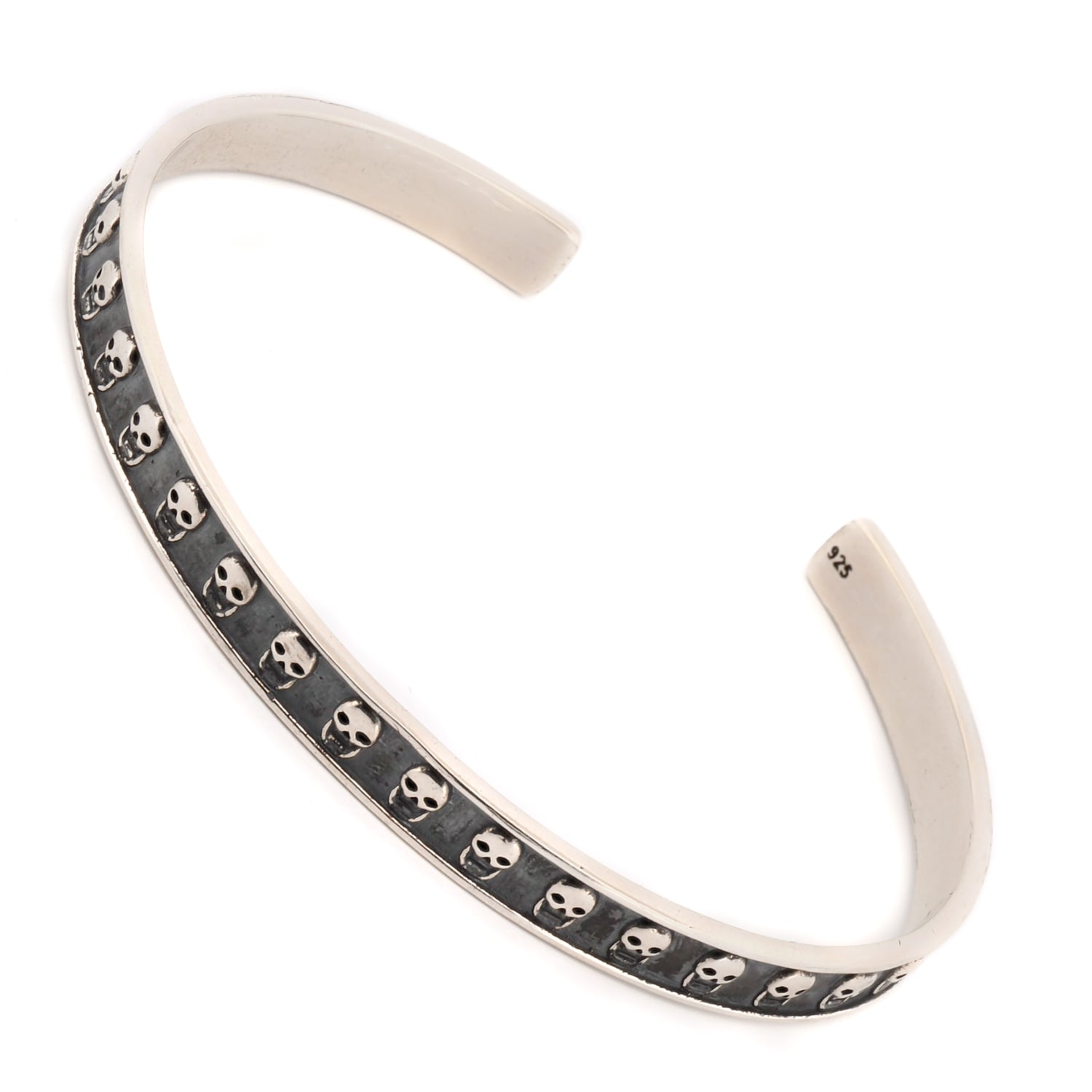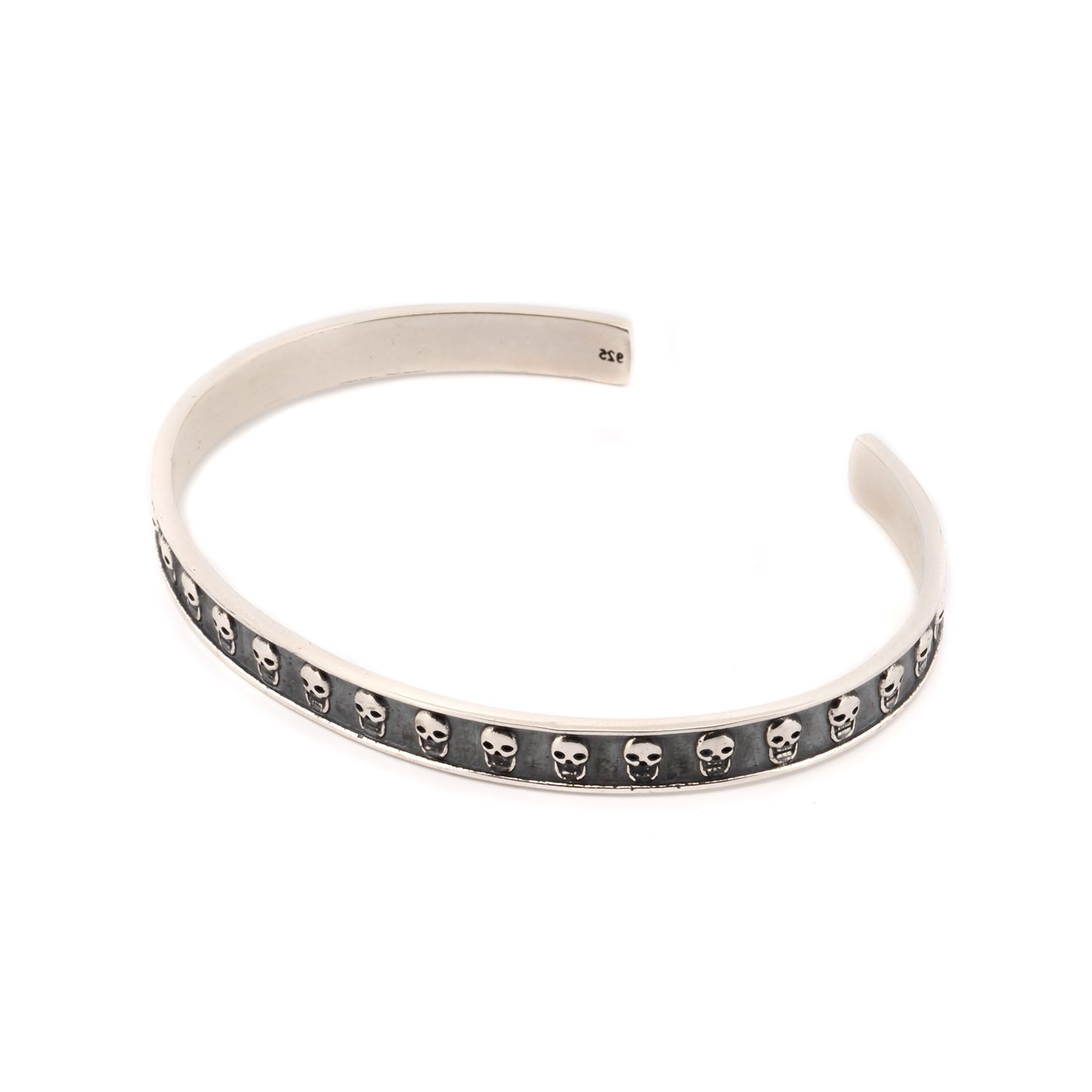 Sterling Silver Skull Symbol Cuff Bracelet
This exceptional cuff bracelet is meticulously crafted from 925 sterling silver, known for its timeless luster and lasting quality. What sets it apart are the skull symbols that grace its surface. These skull motifs, finely detailed and masterfully rendered, embody a fusion of mystery, rebellion, and a sense of adventure.
Designed as a unisex accessory, this cuff bracelet is adjustable, ensuring that it comfortably fits a range of wrist sizes, allowing both men and women to adorn themselves with its captivating aesthetic
Wearing the Sterling Silver Skull Symbol Cuff Bracelet is a powerful and fearless statement of your individuality and your willingness to embrace the unconventional. Whether you're wearing it daily or for special occasions, this bracelet seamlessly complements a wide range of styles, adding an edge of intrigue to your look.
Details;
925 Sterling silver 
Adjustable size 
Handmade in USA
Every Ebru Jewelry purchase will arrive wrapped in a gift box
Share