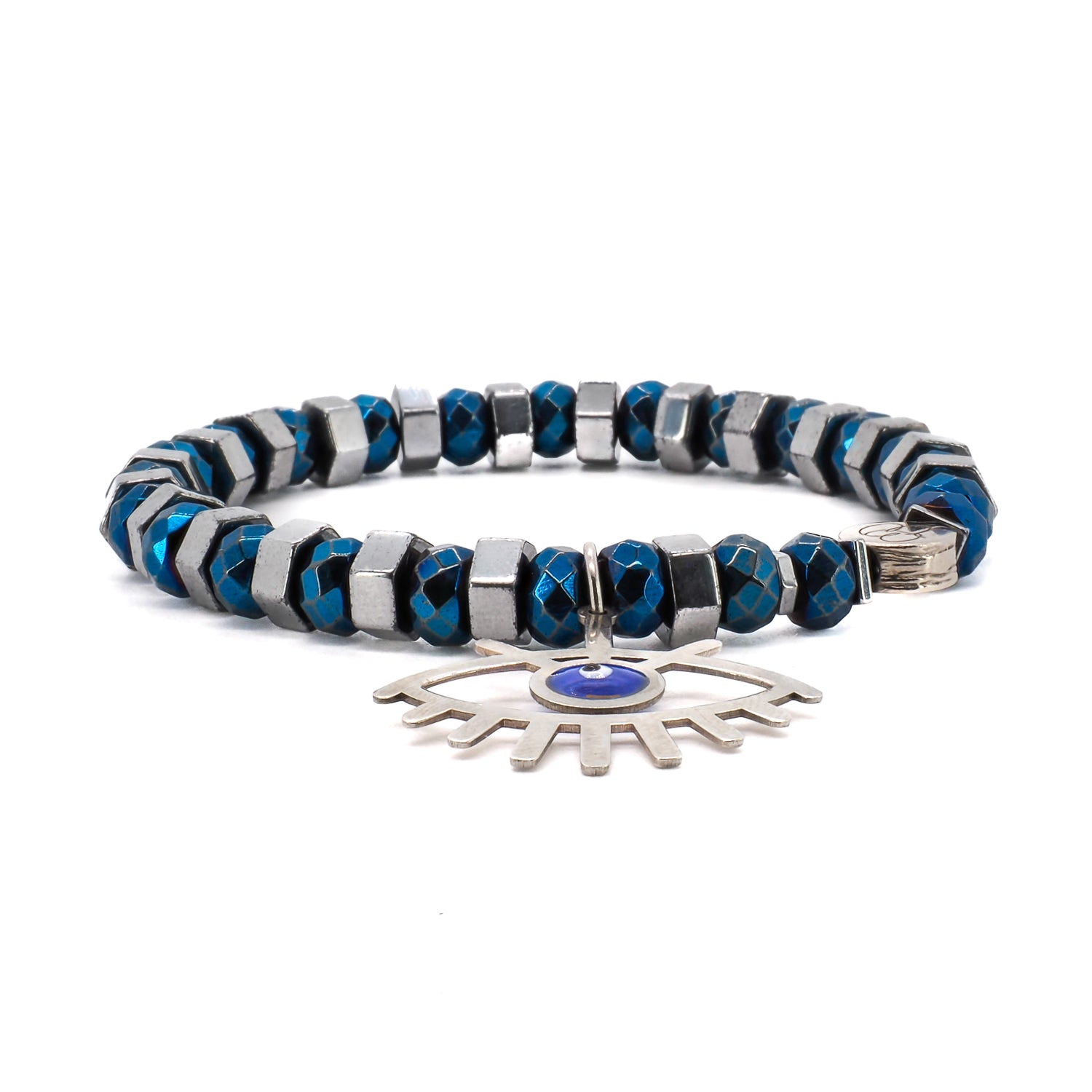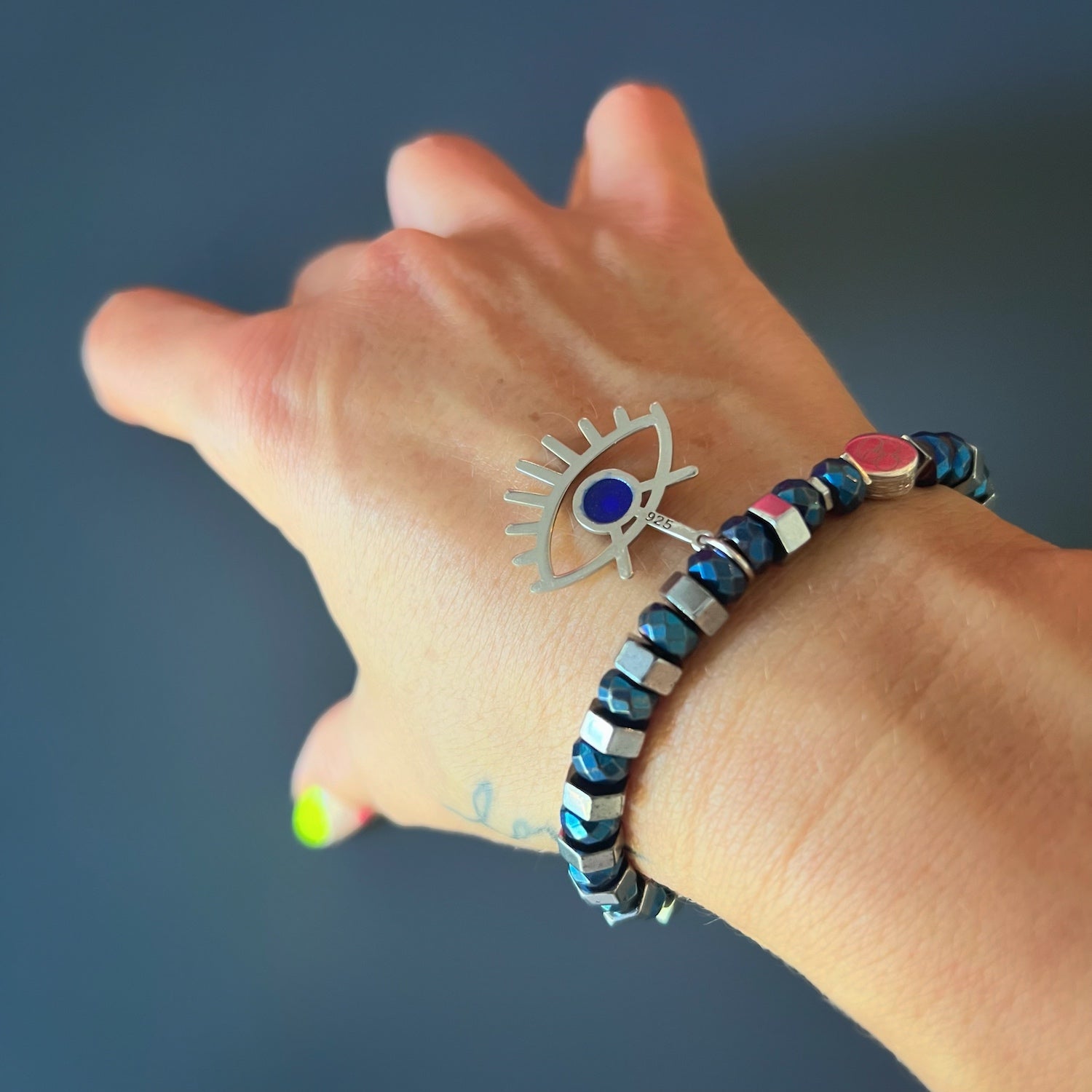 Sterling Silver Evil Eye Hematite Beaded Bracelet
The Sterling Silver Evil Eye Hematite Beaded Bracelet would feature a combination of handmade blue and silver hematite stones, which are known for their grounding and protective properties. Hematite is a type of iron oxide mineral that is prized for its metallic luster and deep, rich color. The blue and silver color combination would add a beautiful contrast to the bracelet and would likely catch the eye.
The sterling silver evil eye charm would serve as the centerpiece of the bracelet, symbolizing protection and good luck. The evil eye is an ancient symbol that is said to ward off negative energy and bring good luck and prosperity to the wearer. The sterling silver would add a touch of luxury and shine to the bracelet.
I personally hand craft each piece, making them one of a kind and meaningful...Each piece is unique like we all are..
Details;
6 mm Blue color faceted hematite stone beads
Silver color hematite stone beads
925 Sterling silver on blue color enamel Evil Eye charm
925 Sterling silver Ebru Jewelry logo bead
Bracelet size 6 1/2" on stretchy high quality jewelry cord. Contact me if you need any adjustments
Handmade in USA
Every Ebru Jewelry purchase will arrive wrapped in a gift box
Share