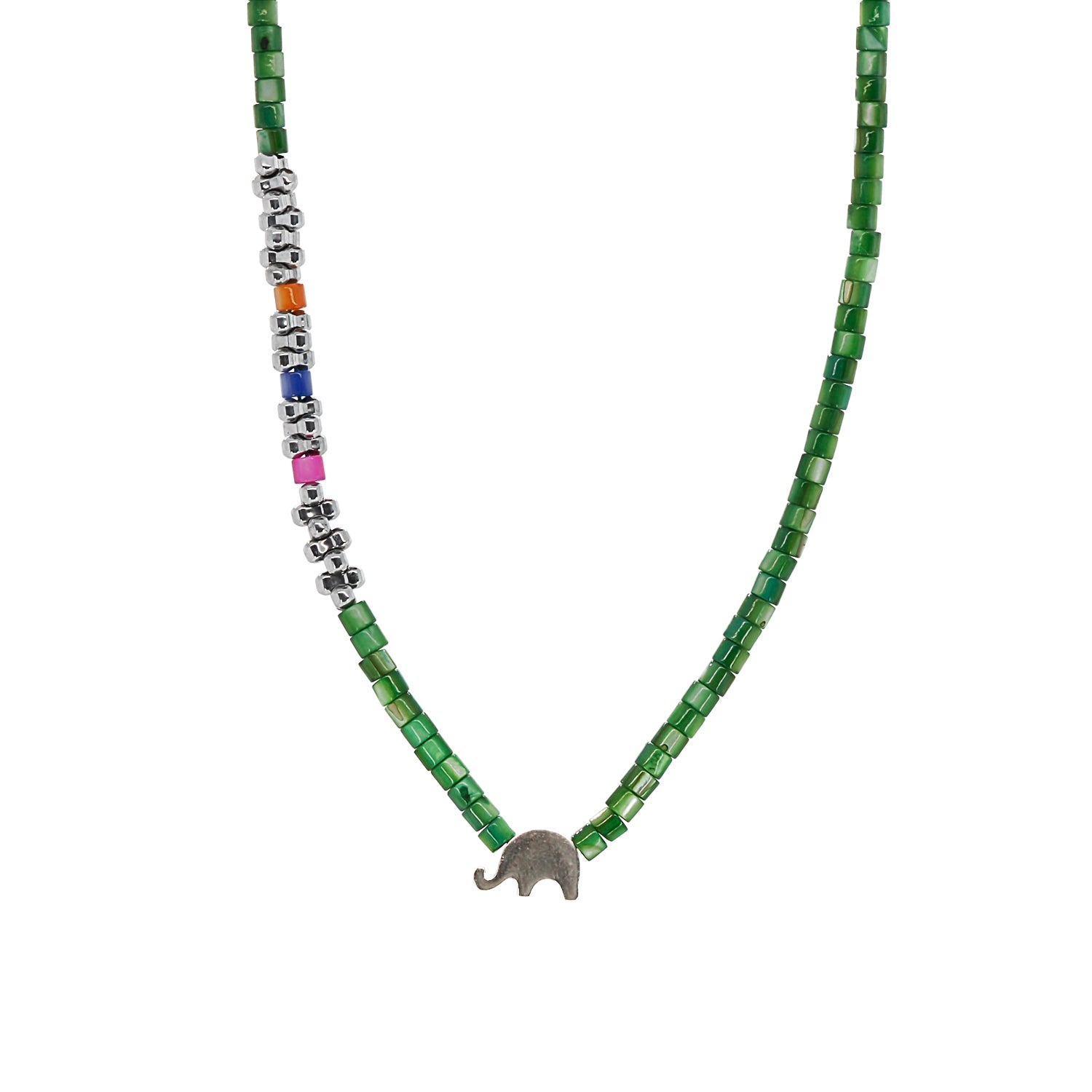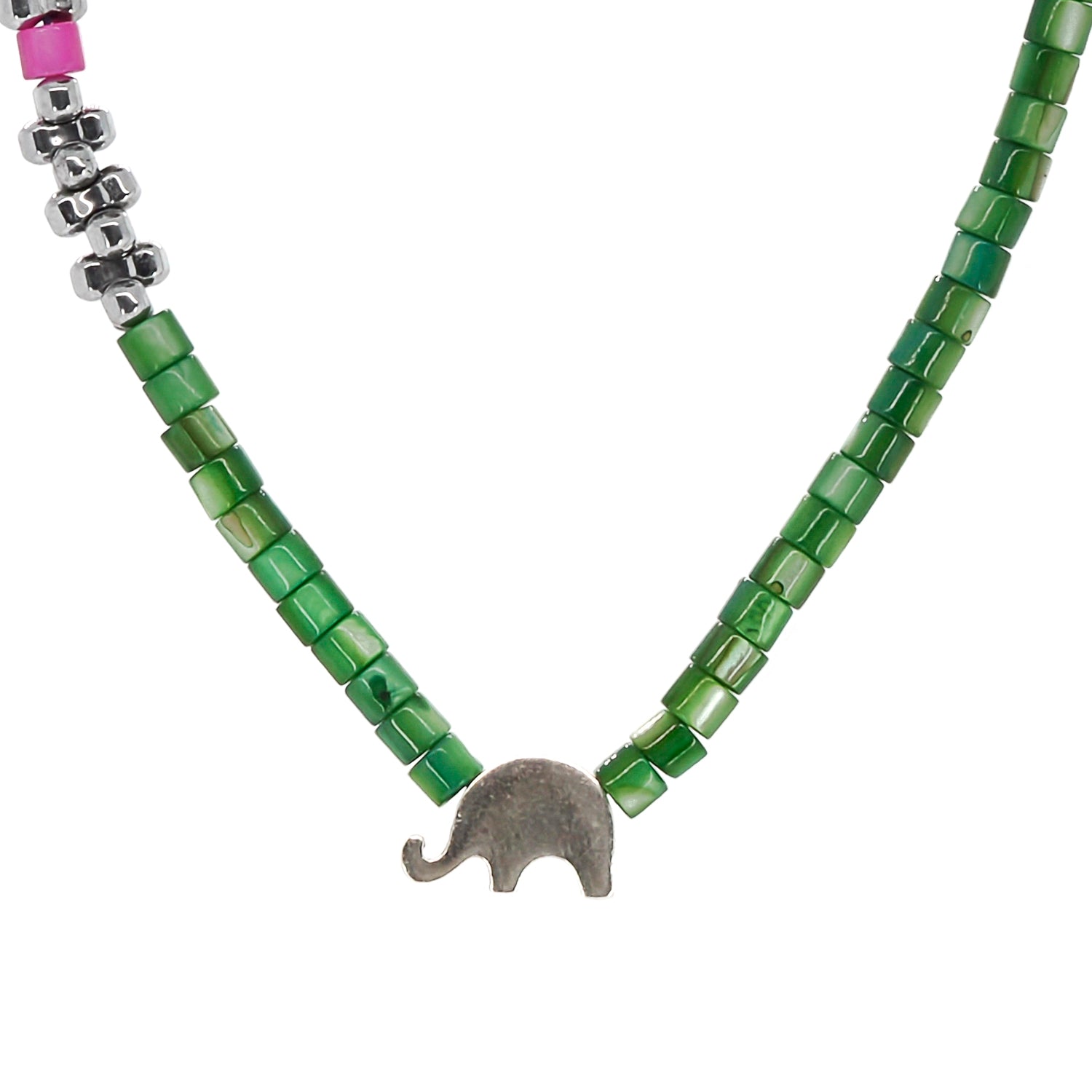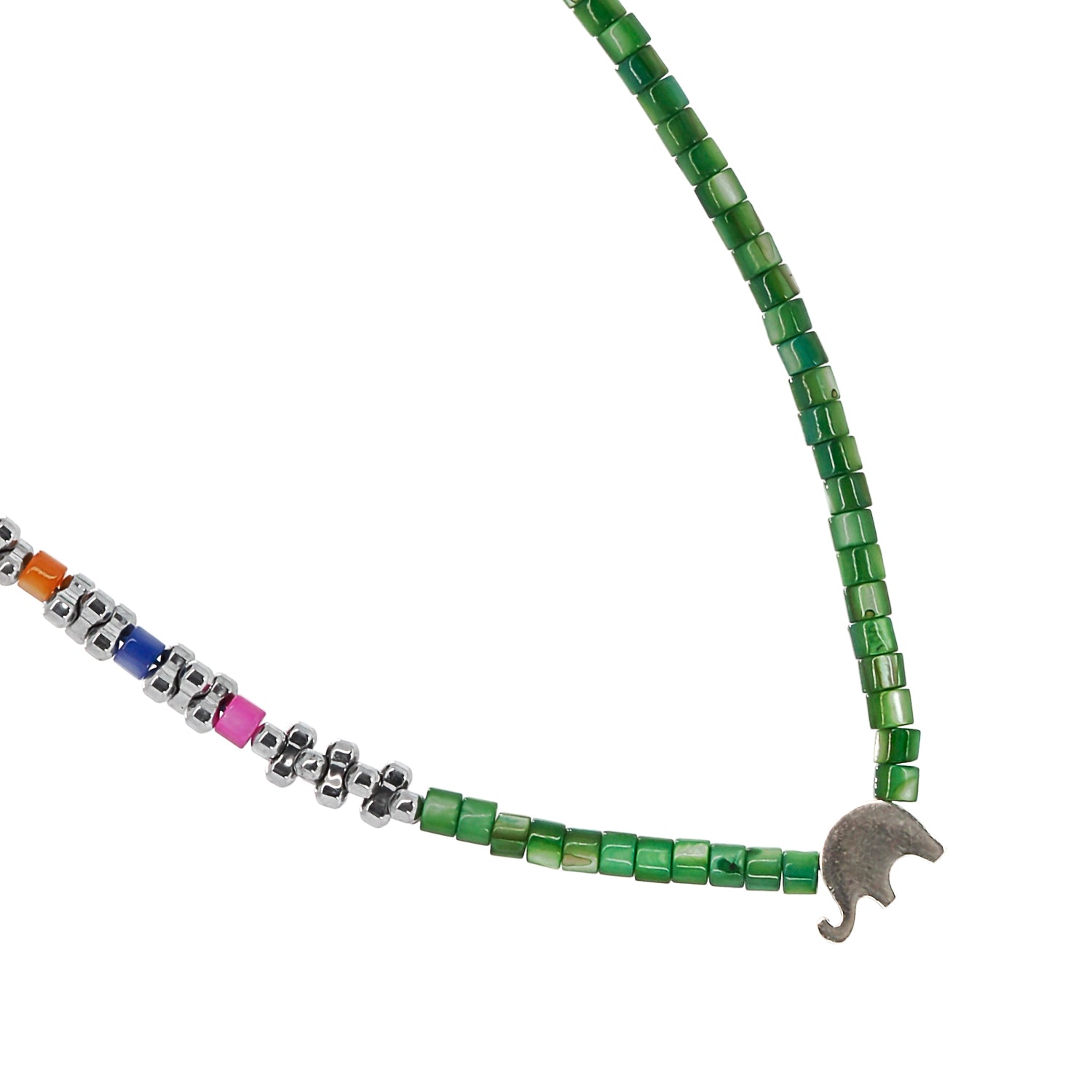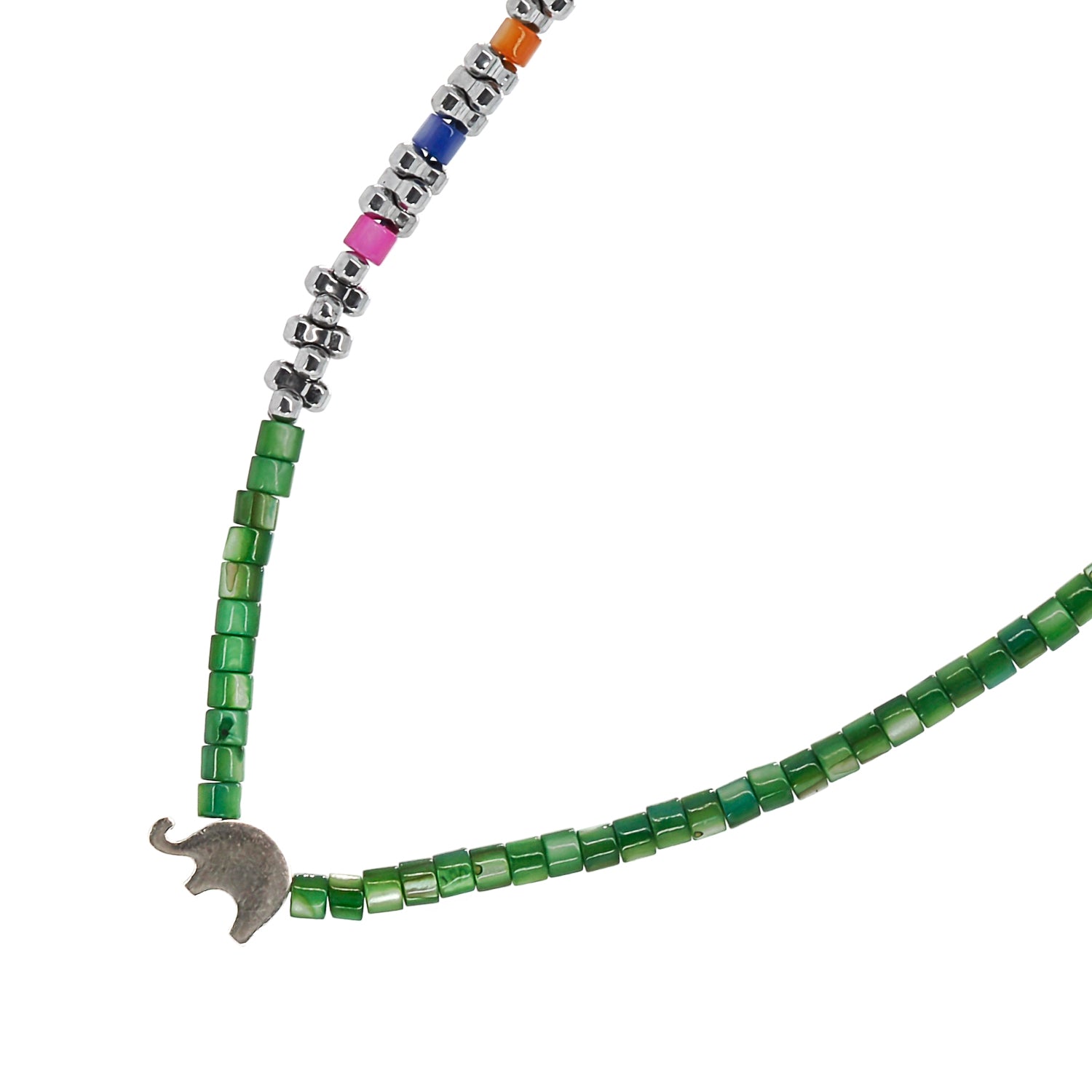 Sterling Silver Elephant Green Choker Necklace
Elevate your style with a touch of nature's elegance and symbol of luck. "Sterling Silver Elephant Green Choker Necklace," is a charming piece of jewelry that effortlessly blends sophistication with symbolism, making it a delightful addition to your collection.
At the focal point of this choker necklace hangs a Sterling silver lucky elephant charm. The elephant is widely regarded as a symbol of good fortune, wisdom, and strength. This charming and intricate pendant adds a touch of character and serves as a daily reminder to carry luck and positivity with you.
This enchanting choker necklace features a captivating array of lustrous green pearl beads, each a symbol of purity and inner beauty.
Whether you're seeking to add a touch of elegance to your outfit or simply want to embrace the symbolism of the elephant, this necklace is a delightful and meaningful choice. Elevate your style and carry the essence of luck with you on every occasion.
I personally hand craft each piece, making them one of a kind and meaningful... Each piece is unique like we all are...
Details;
Green pearl stone beads
Silver hematite stone spacers 
925 Sterling Silver elephant 
Necklace length 16'' 

Handmade in USA
Every Ebru Jewelry purchase will arrive wrapped in a gift box
Share