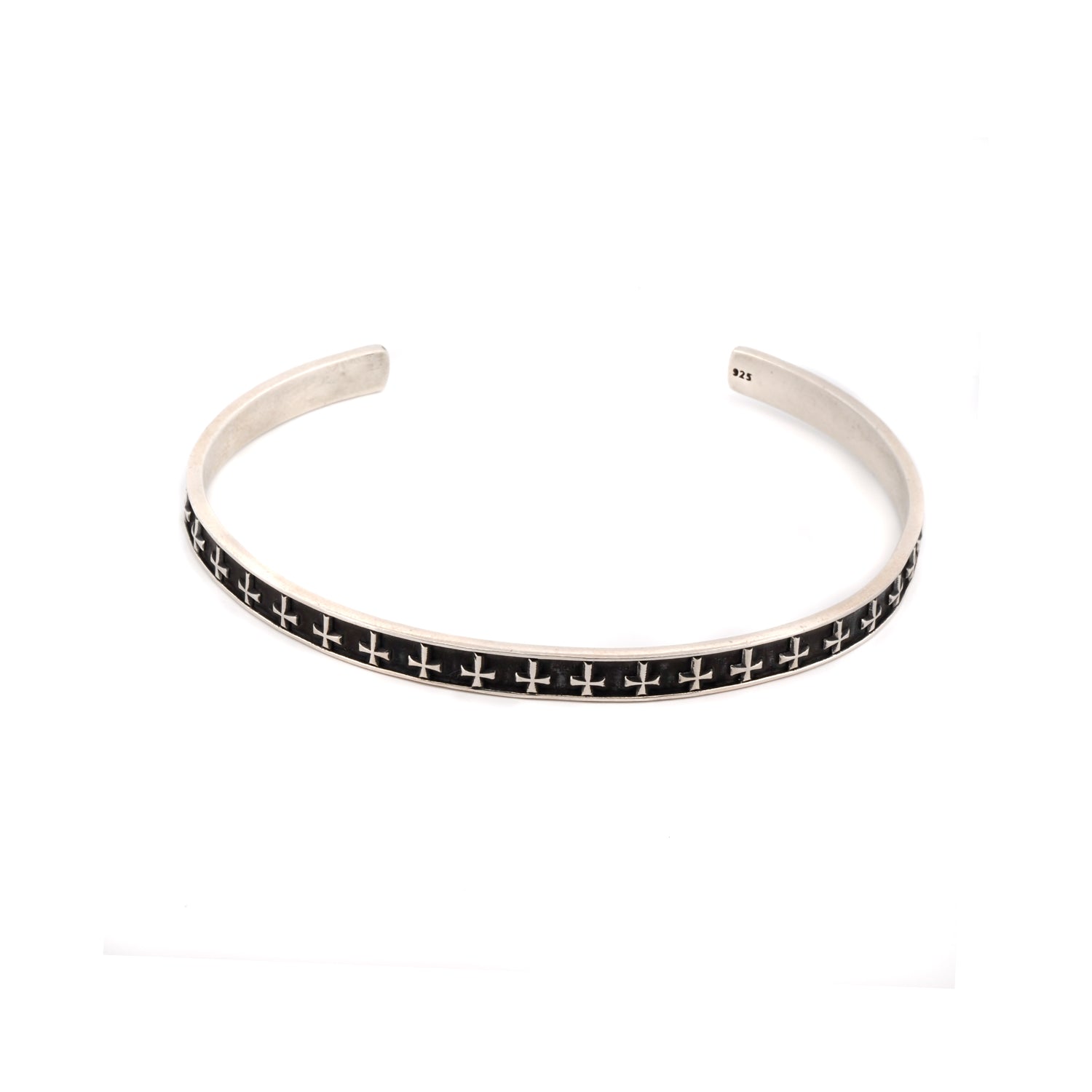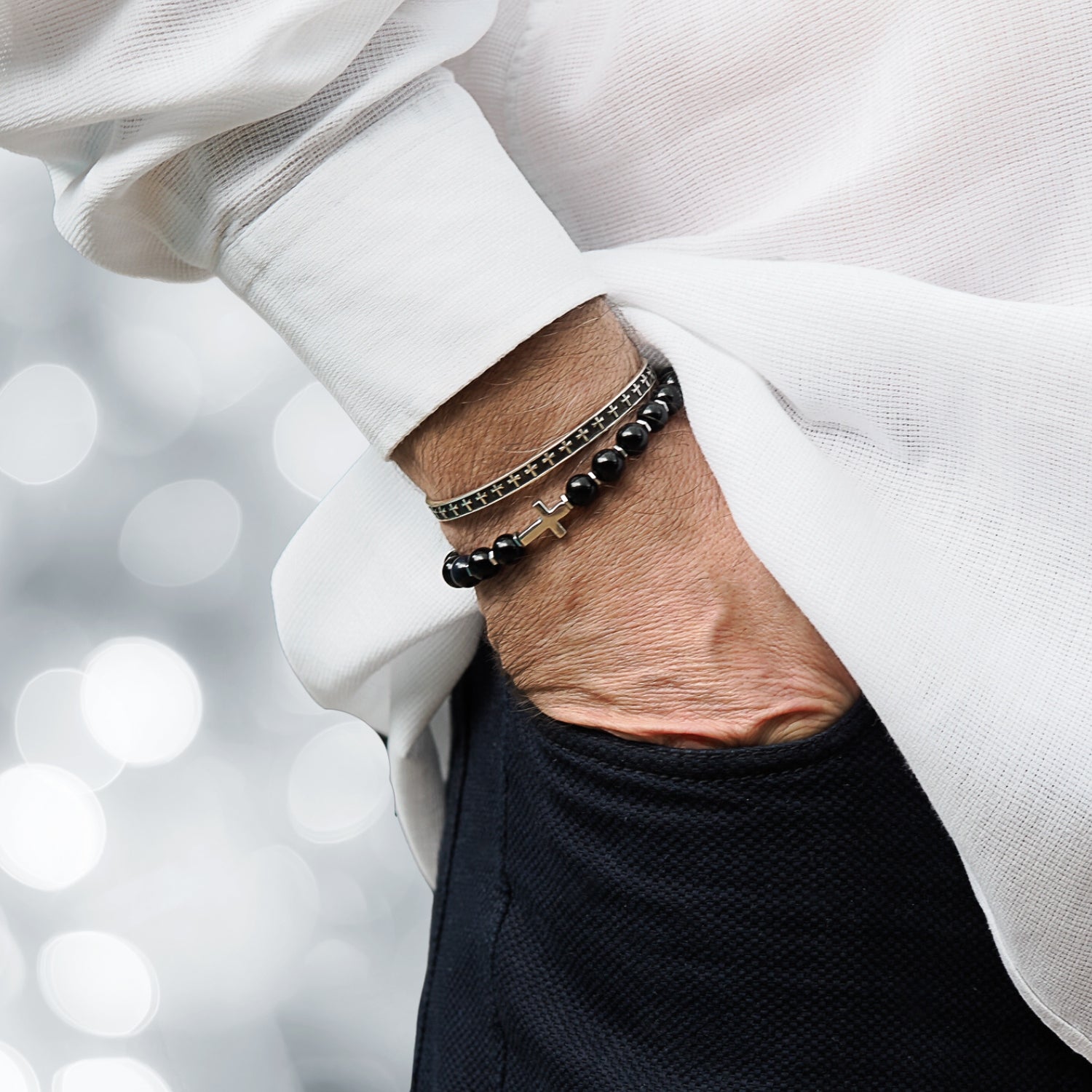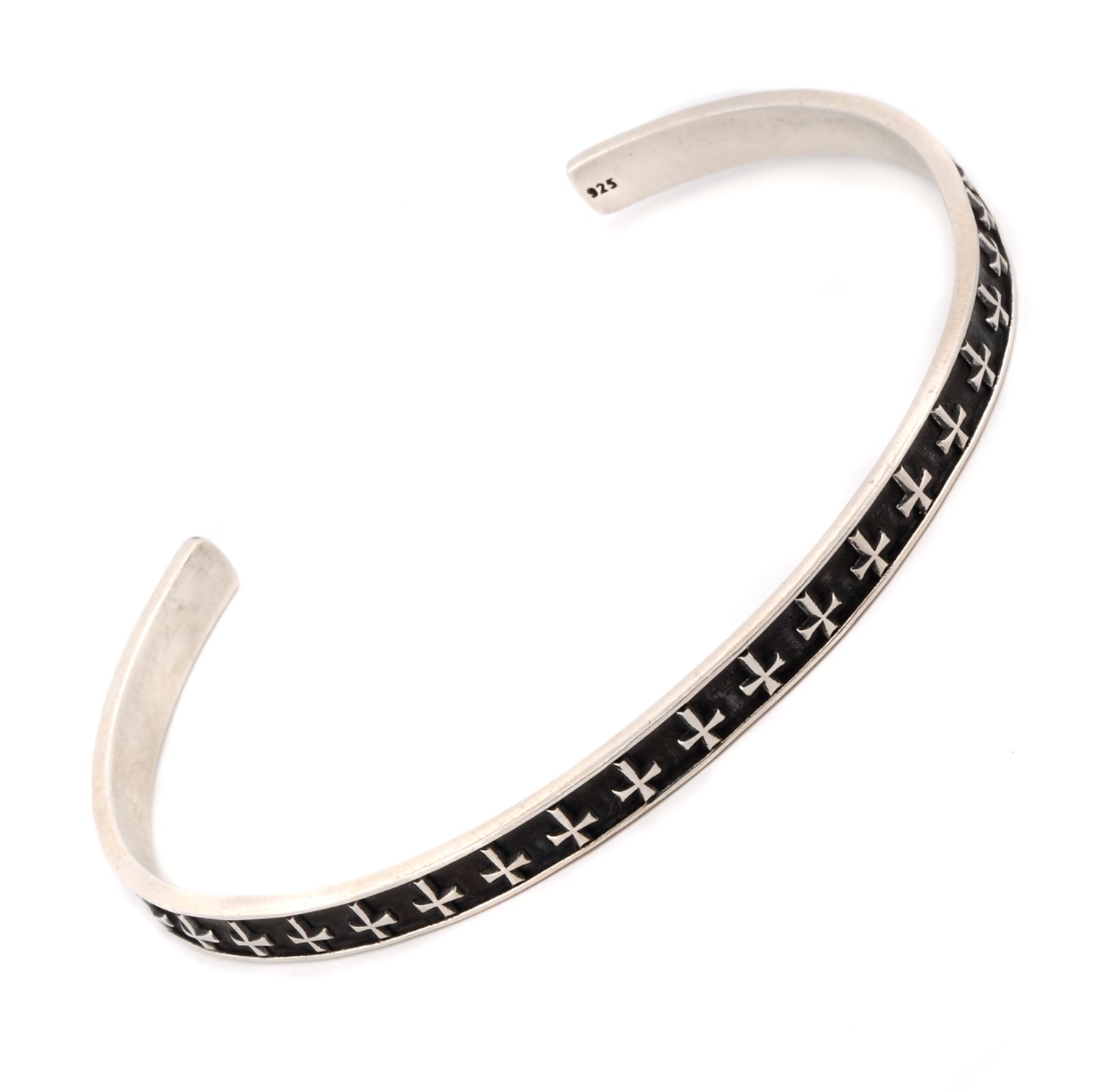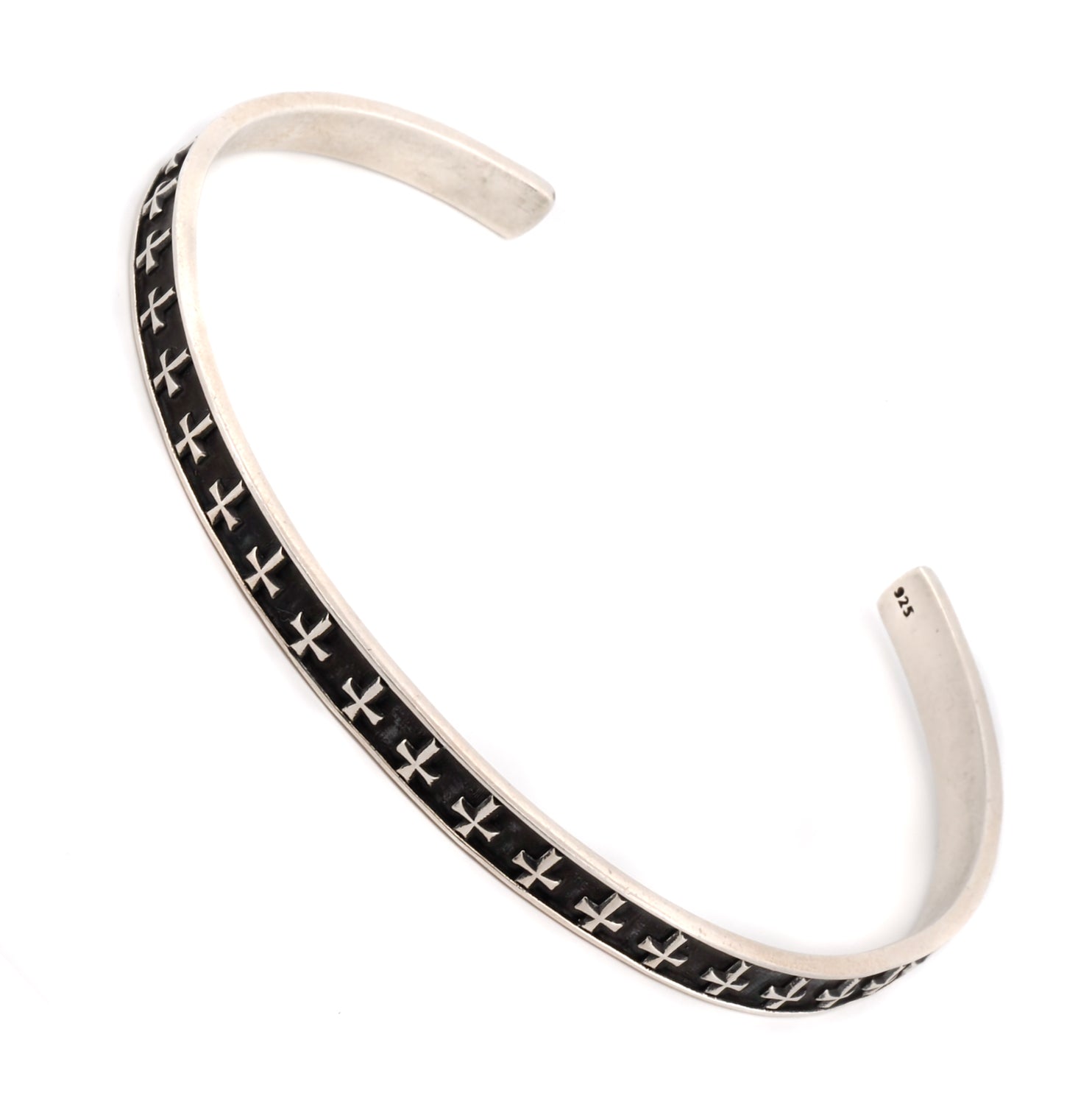 Sterling Silver Cross Symbol Cuff Bracelet
This bracelet is adorned with a series of cross motifs, each intricately detailed, creating a visual narrative of faith, hope, and spirituality.
This exquisite cuff bracelet is expertly crafted from high-quality 925 sterling silver, a metal celebrated for its lustrous finish and lasting durability.
Designed to be unisex, this cuff bracelet is also adjustable, making it the ideal accessory for anyone who appreciates both style and the profound symbolism of the cross. This versatility enables you to layer it with your favorite pieces, creating a personalized and stylish look that speaks to your unique taste and beliefs.
The Sterling Silver Cross Symbol Cuff Bracelet is a testament to the enduring power of the cross and its place in the world of fashion, spirituality, and personal expression.
Details;
925 Sterling silver 
Adjustable size 
Handmade in USA
Every Ebru Jewelry purchase will arrive wrapped in a gift box
Share