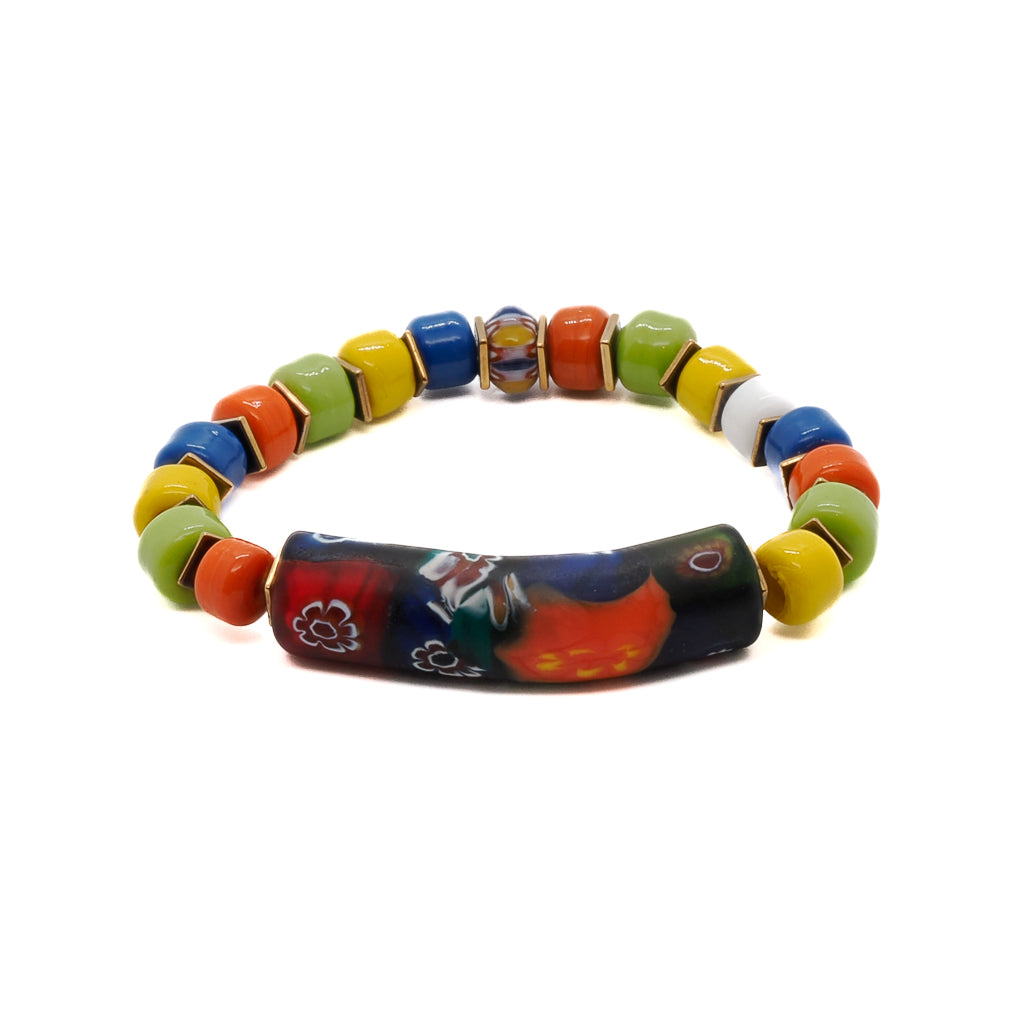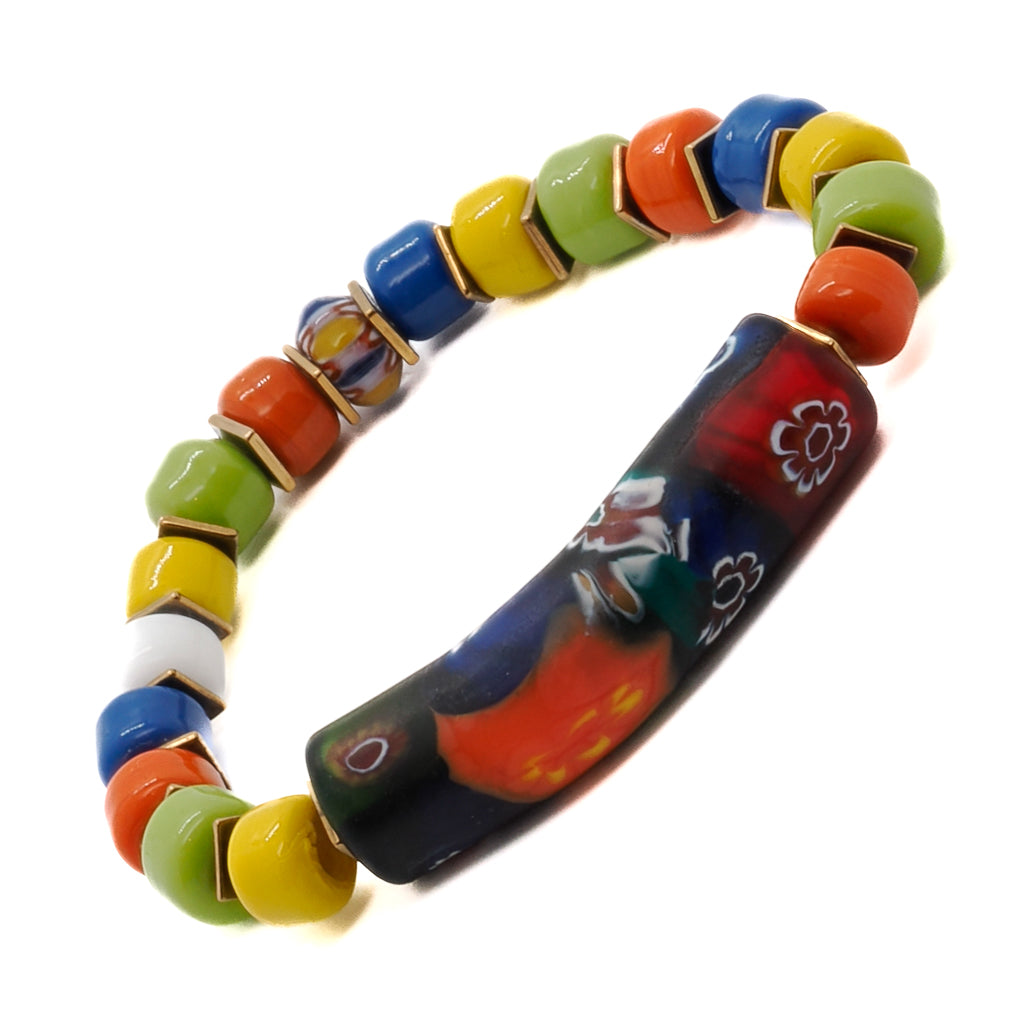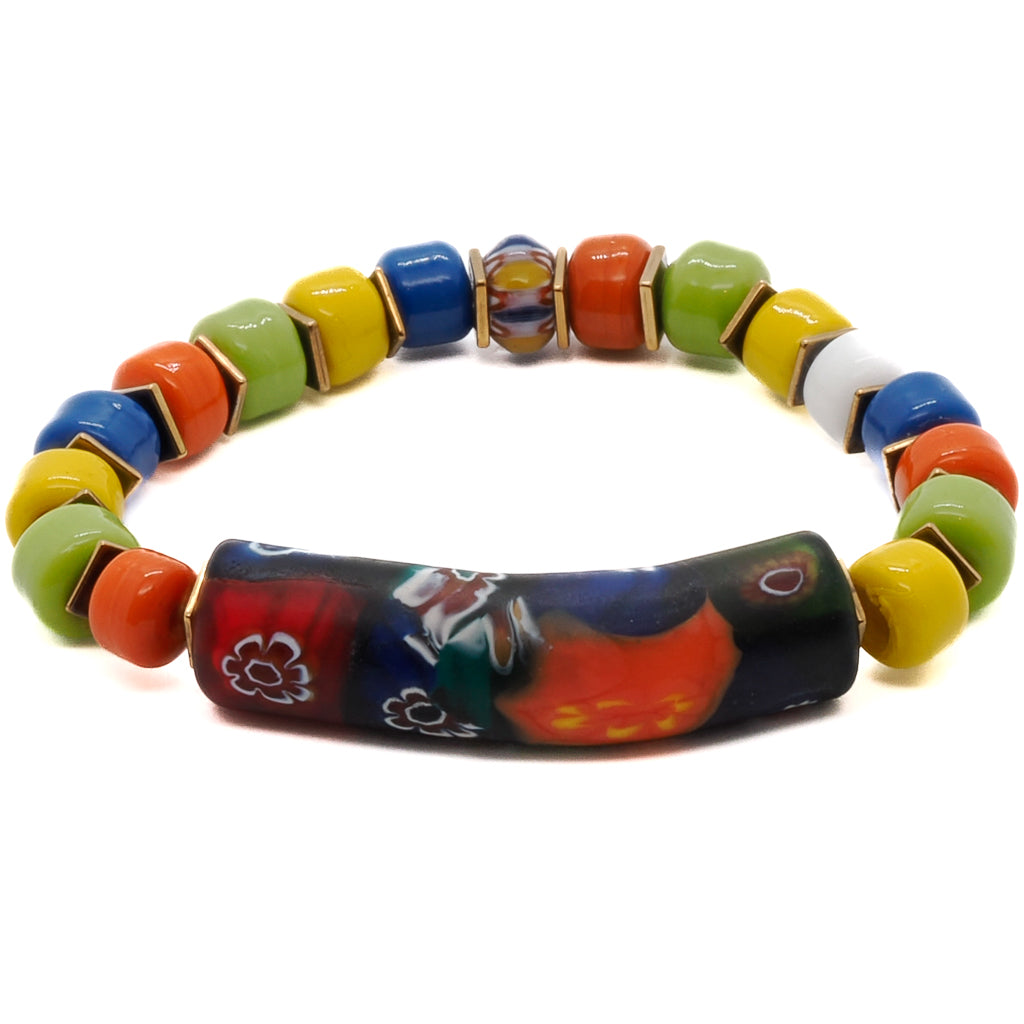 The Spring Vibes Bracelet is a vibrant and eye-catching piece of handmade jewelry that encapsulates the essence of the season.
The Spring Vibes Bracelet is a celebration of color, culture, and creativity. Its combination of colorful Indian beads, gold color hematite spacers, a colorful African bead, and a unique handmade glass tube bead with floral patterns creates a visually stunning, handmade and unique piece of jewelry.
Whether you wear it to embrace the vibrant energy of spring or to add a pop of color to your everyday outfits, the Spring Vibes Bracelet is a versatile and captivating accessory.
I personally hand craft each piece, making them one of a kind and meaningful...Each piece is unique like we all are..
Details;
Colorful Indian beads
Gold color hematite spacers
Colorful African bead
Unique Handmade colorful glass tube bead with floral patterns
Bracelet size 6.5" on stretchy jewelry cord. Contact me if you need any adjustments
Handmade in USA
Every Ebru Jewelry purchase will arrive wrapped in a gift box
Share