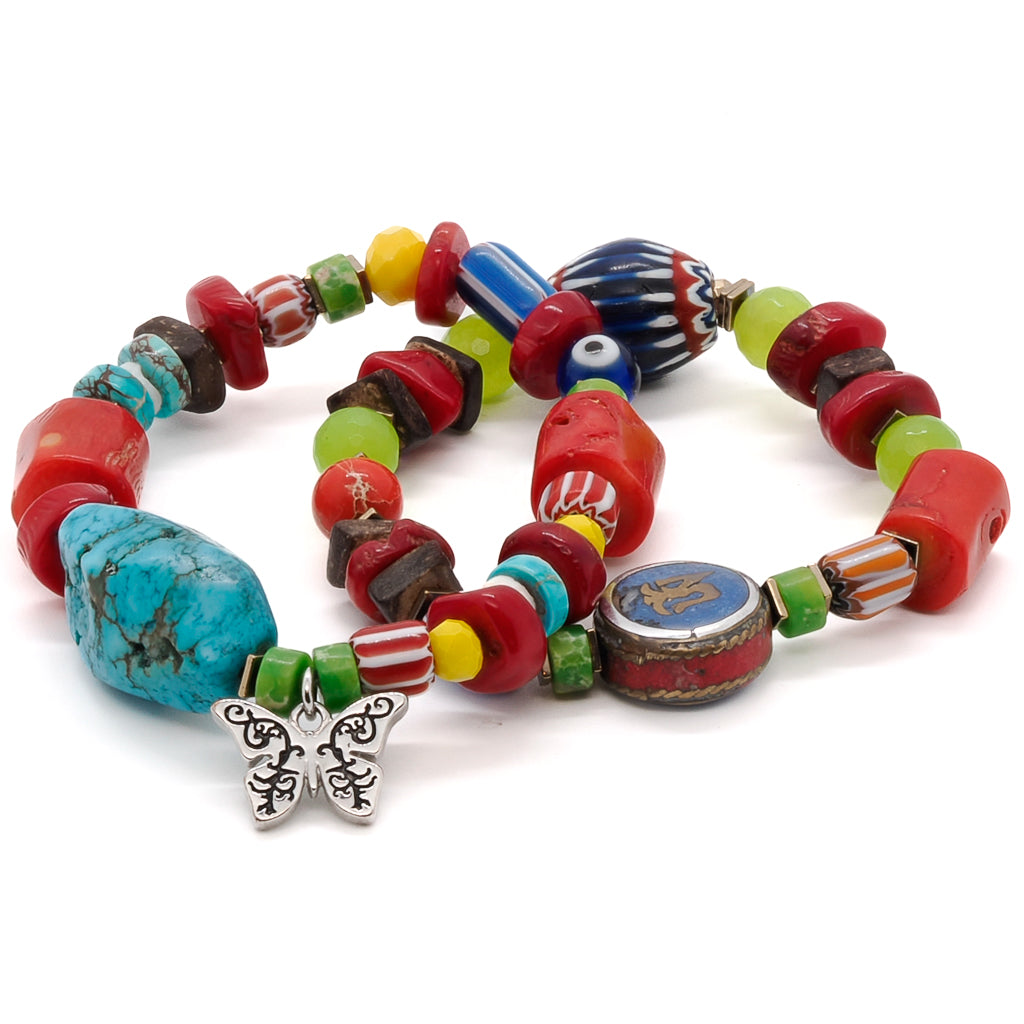 Spring Love Bracelet Set is a unique and meaningful collection that embodies the essence of spring and the power of love. This handmade combination of red color coral stone beads, green jasper beads, blue turquoise stone beads, African beads, gold hematite spacers, the blue evil eye bead, the antique silver butterfly charm, and the Nepal lapis lazuli and coral OM bead creates a harmonious and captivating ensemble. Whether worn together or individually, these bracelets are a beautiful expression of love and renewal.
Adding a touch of whimsy and femininity, the antique silver butterfly charm embodies the essence of transformation and growth. It symbolizes freedom, beauty, and the joy of embracing change.
The blue turquoise stone beads represent tranquility and protection. The set also includes a blue evil eye bead, a symbol of protection against negative energies and ill fortune. It serves as a talisman to ward off negative influences and bring good luck.
I personally hand craft each piece, making them one of a kind and meaningful...Each piece is unique like we all are..
Details;
Red Color Coral Stone Beads
Green Jasper Beads
Blue Turquoise Stone Beads
African Beads
Gold Hematite Spacers
Blue Evil Eye Bead
Antique Silver Butterfly Charm
Nepal Lapis Lazuli and Coral OM Bead.
Bracelet size 6.5" on high quality stretchy jewelry cord.

Contact me if you need any adjustments
Handmade in USA
Every Ebru Jewelry purchase will arrive wrapped in a gift box
Share