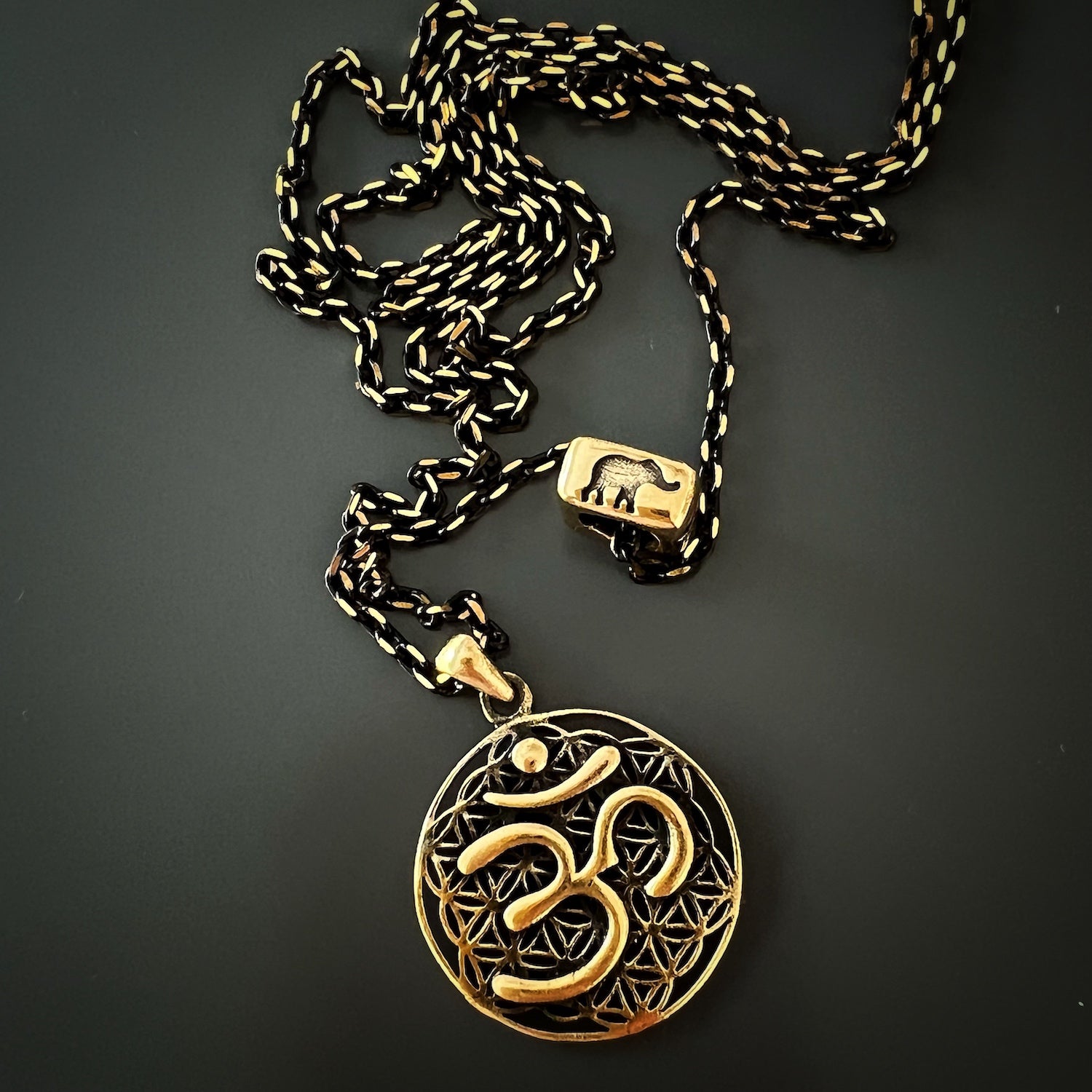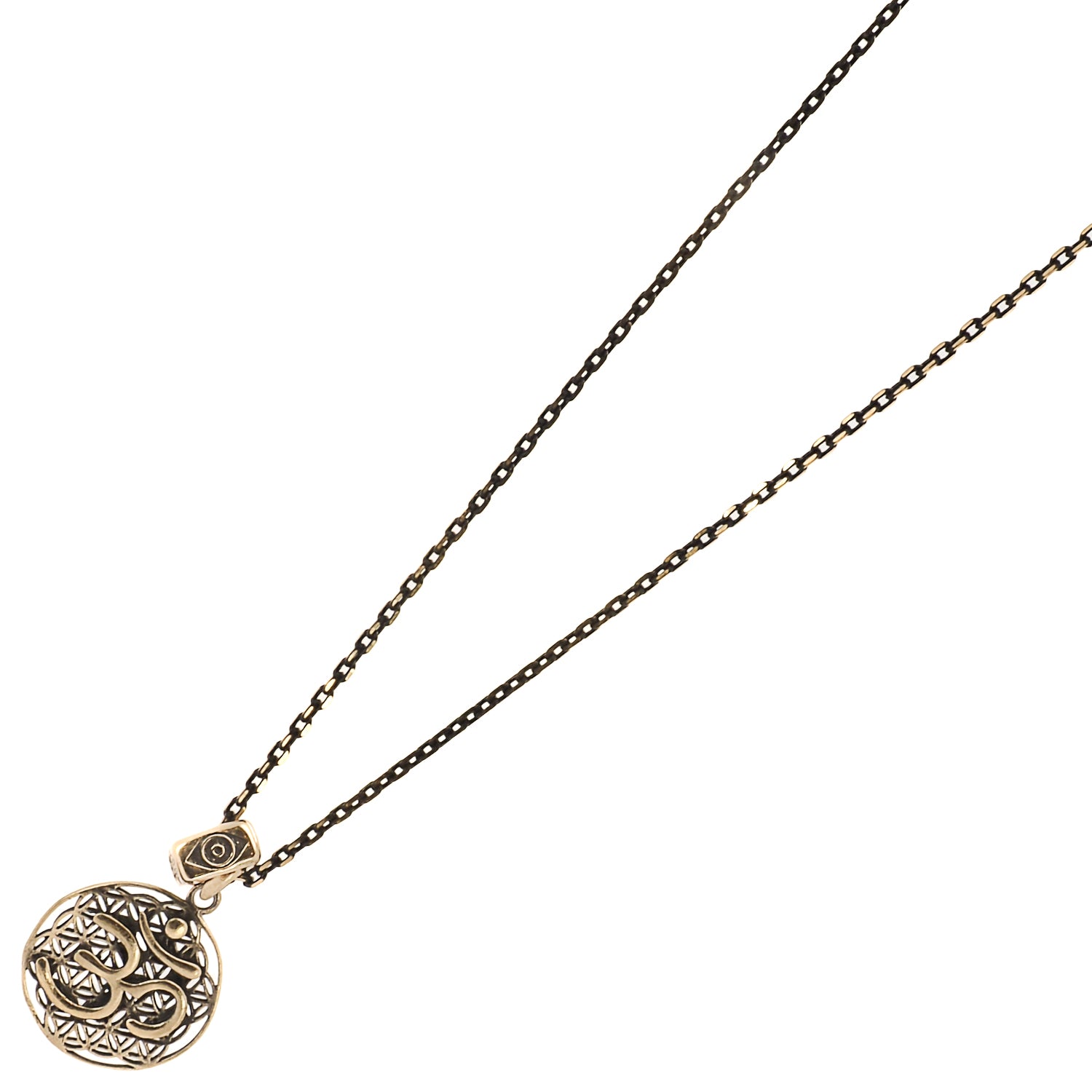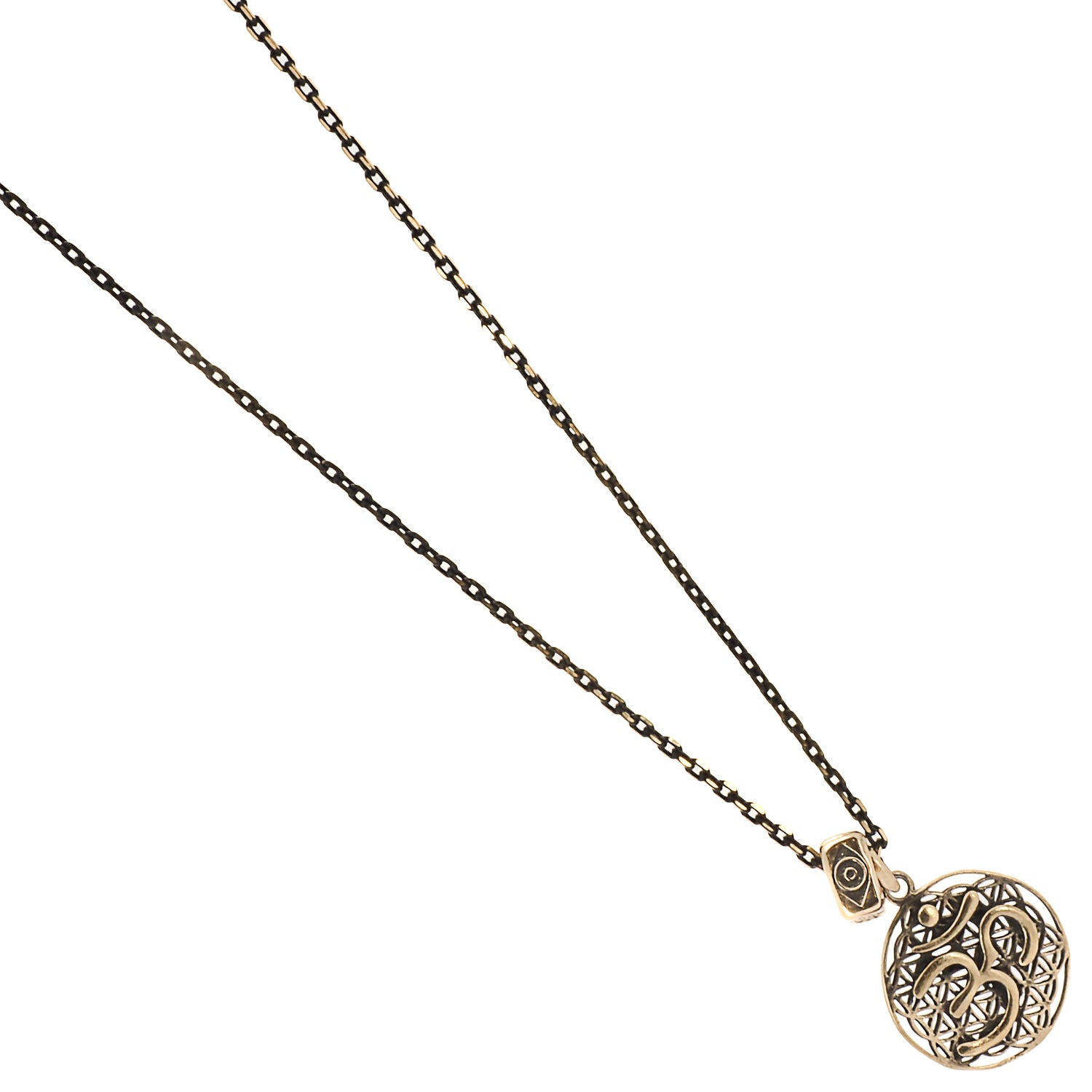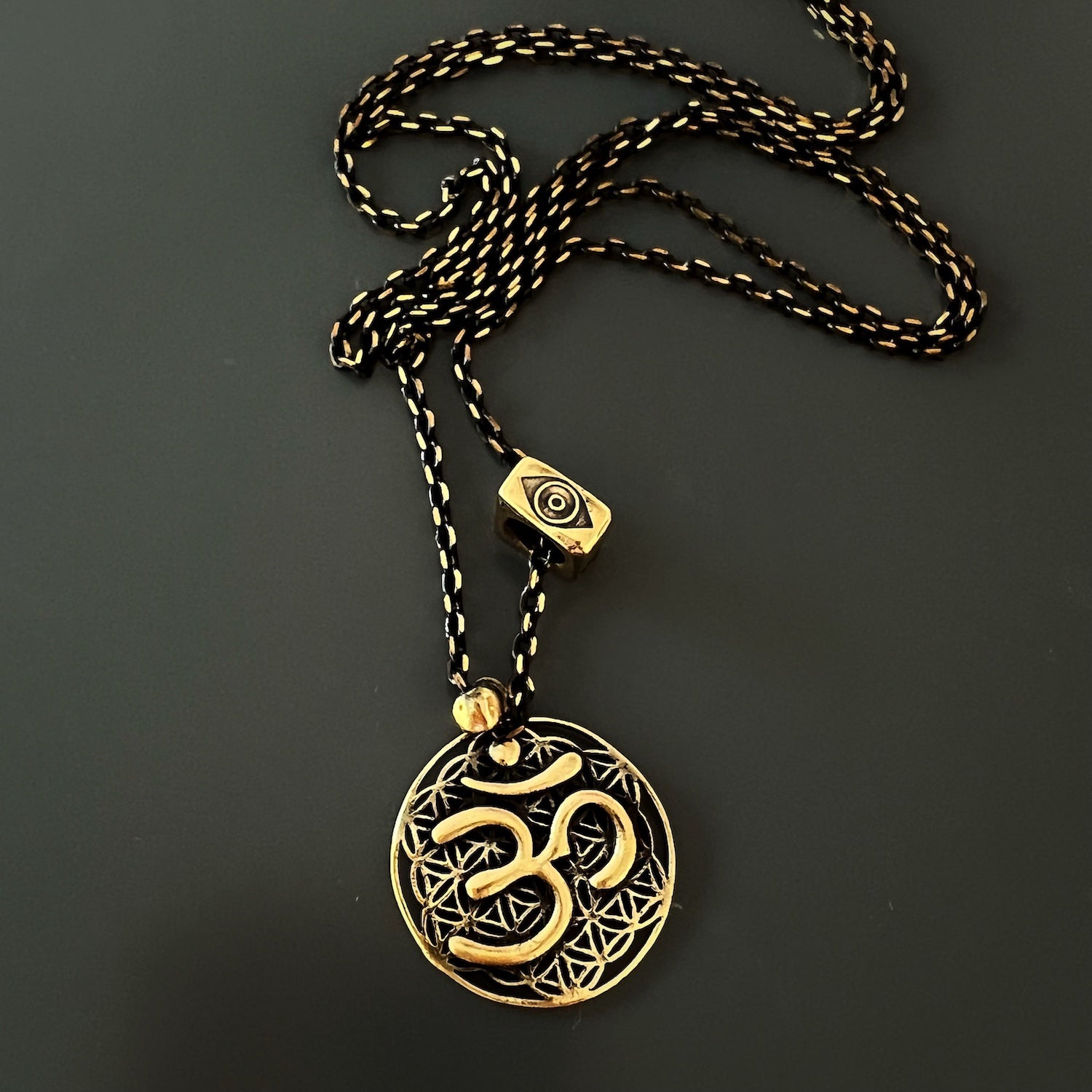 Spiritual Symbols Om Necklace
The Spiritual Symbols Om Necklace is a beautiful and meaningful piece of jewelry that is perfect for those who appreciate the spiritual and symbolic elements of yoga and meditation. This necklace features a bronze long chain and a gold plated Om pendant, which is the symbol of the universe and is associated with spirituality and consciousness.
Behind the Om pendant, there is a symbolic bead that includes the evil eye, hamsa, and elephant. These symbols are all associated with protection, good luck, and wisdom, and are often used in spiritual practices.

Details;
925 Sterling Silver
18k gold plated on Sterling silver
Necklace length 36" with pendant
Pendant height 1.1''
Pendant width 1.1''
Handmade in USA
Every Ebru Jewelry purchase will arrive wrapped in a gift box
Share