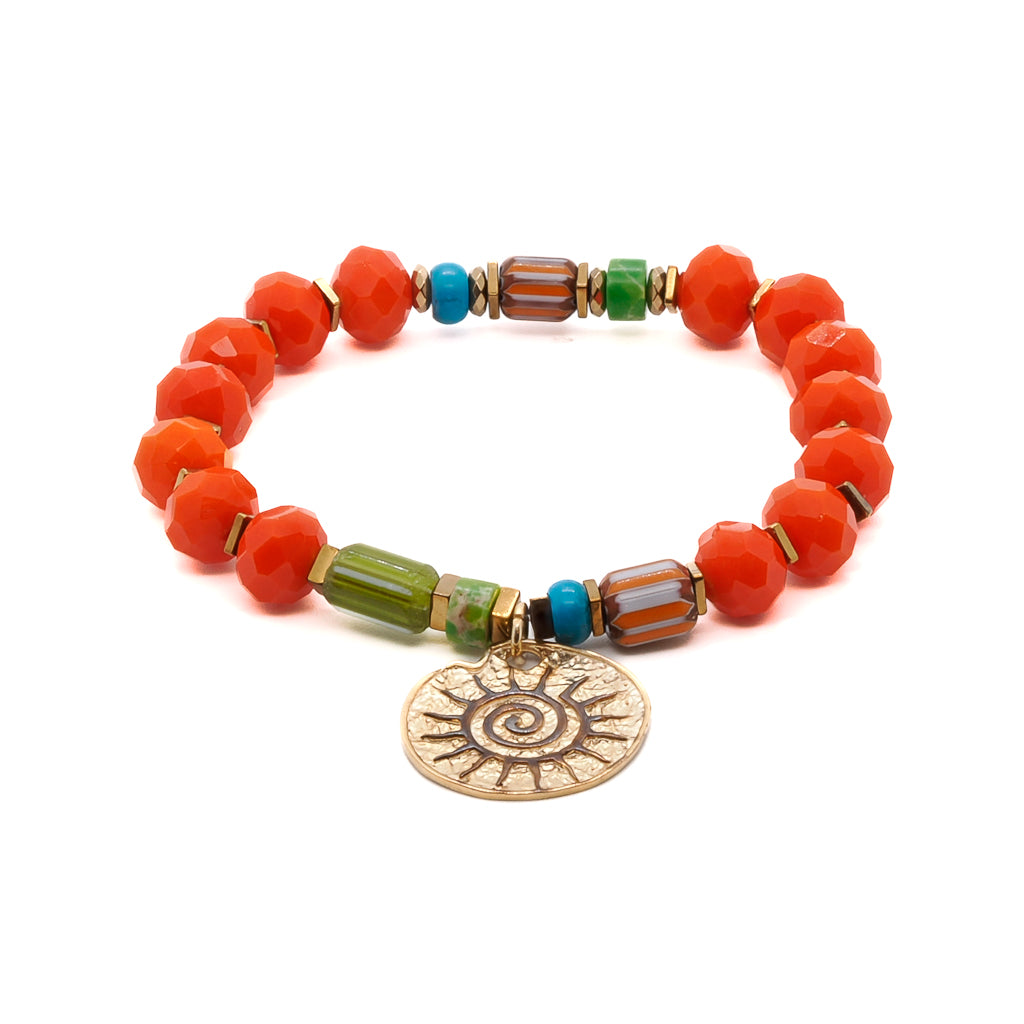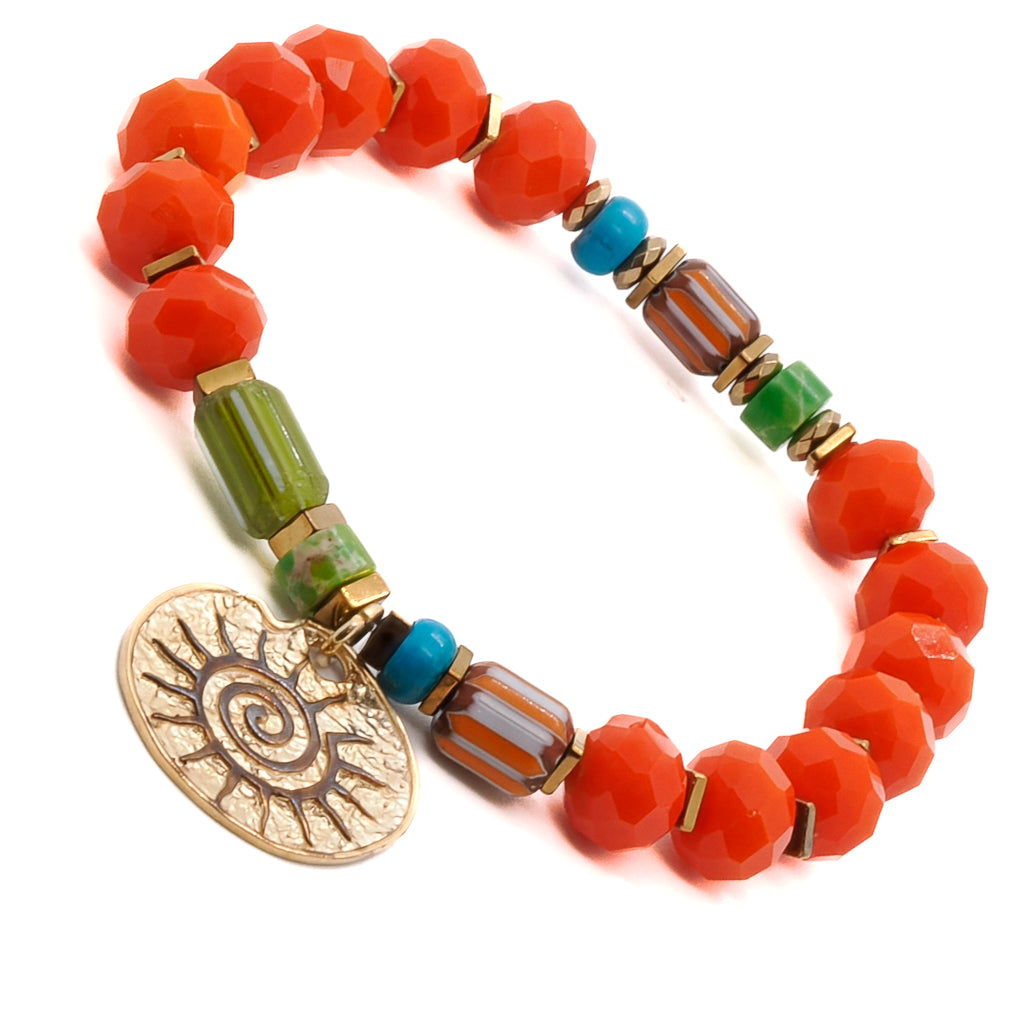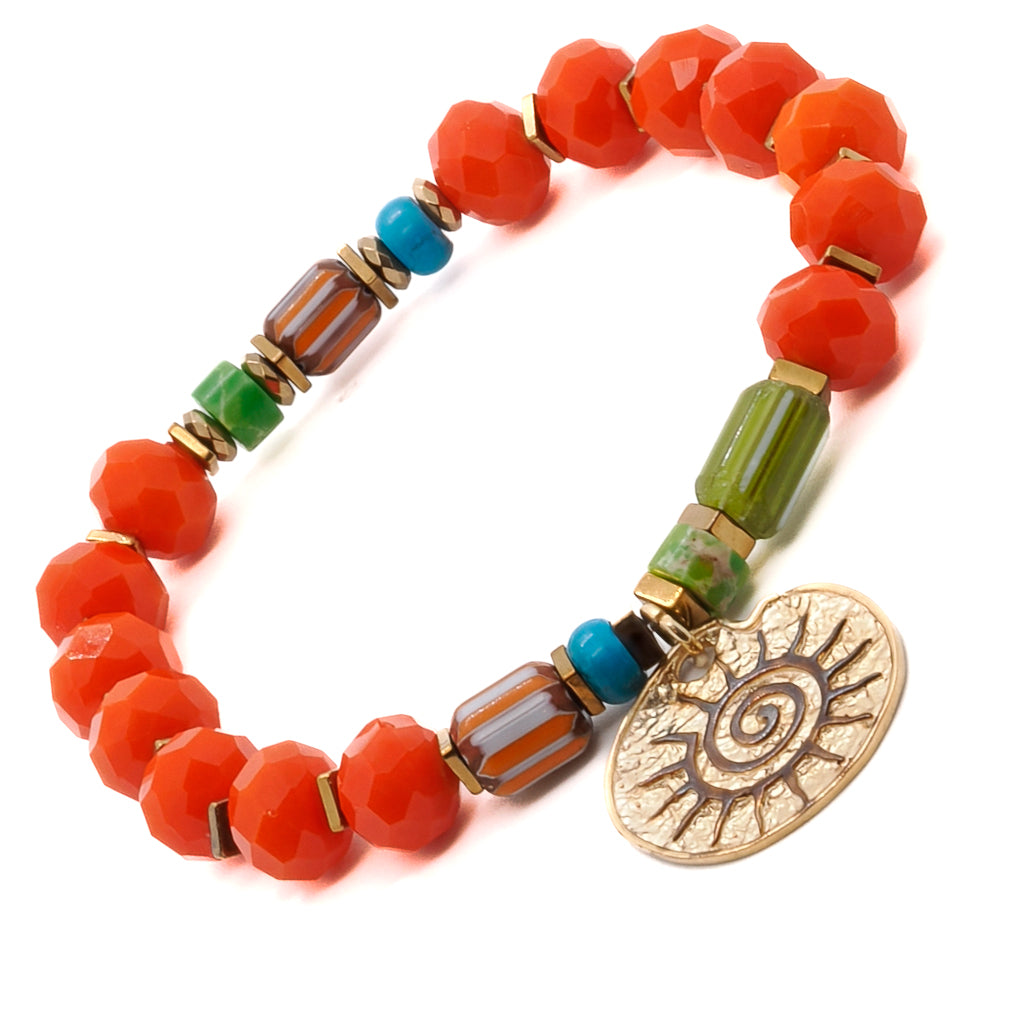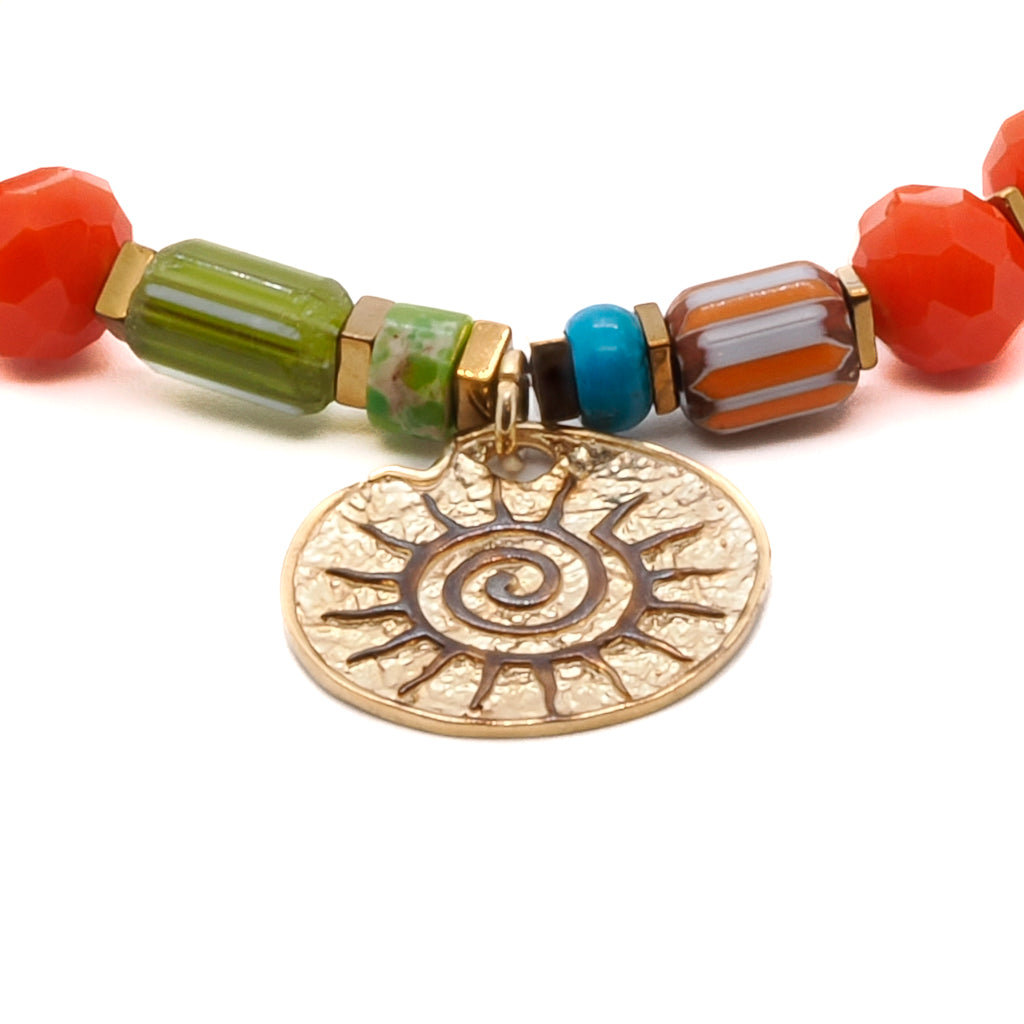 The Spiritual Sun Bracelet is a vibrant touch to any look. This handmade bracelet brings you the positive energy of bright colors and sunshine to invite positive vibes, good luck and happiness to your life while being an eye catching and stylish addition to any outfit.
The Sun symbolizes illumination, power, vigor and glory. Kings and queens would use the sun as a symbol of their power. Since the sun also gives life to everything on the earth, it's also a symbol of life, healing and fertility. In ancient Egypt, people believed sunrises to be a symbol of life and light's victory over death and darkness.
I personally hand craft each piece, making them one of a kind and meaningful...Each piece is unique like we all are..
Details;
9mm orange crystal beads
Gold color hematite stone spacers
Colorful African beads
Sterling silver on 14K gold plated sun charm
Bracelet size 6.5" on stretchy jewelry cord.
Contact me if you need any adjustments
Handmade in USA
Every Ebru Jewelry purchase will arrive wrapped in a gift box
Share