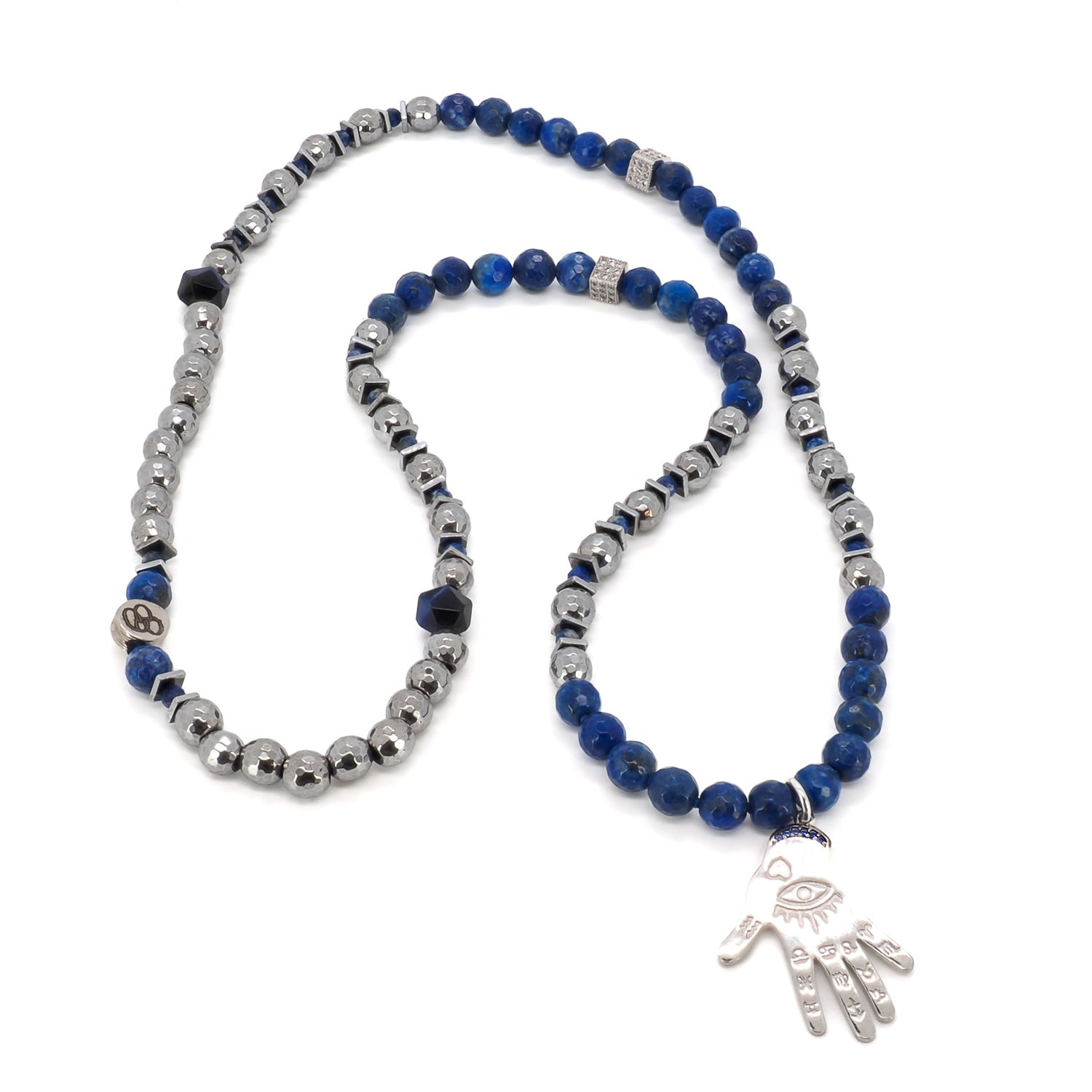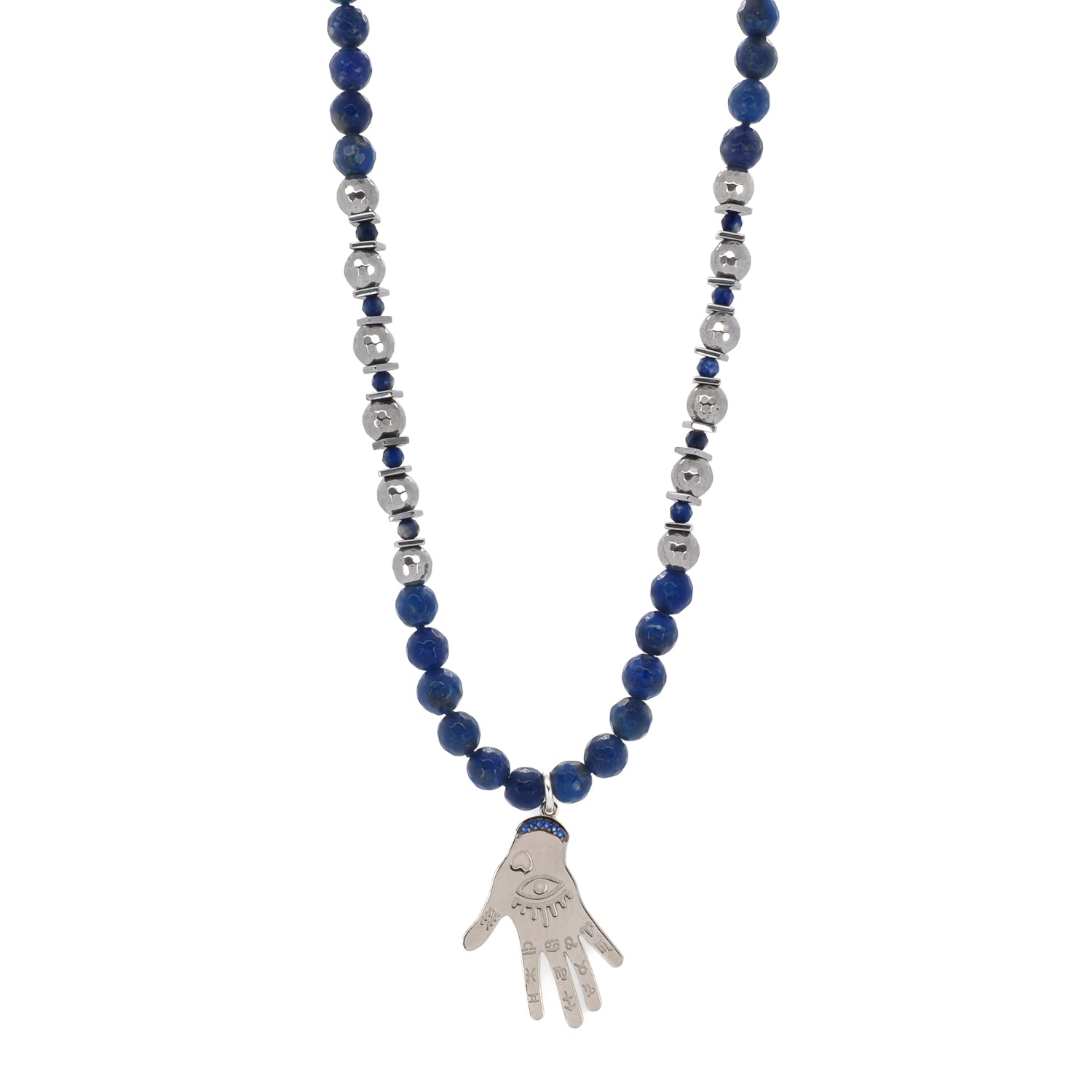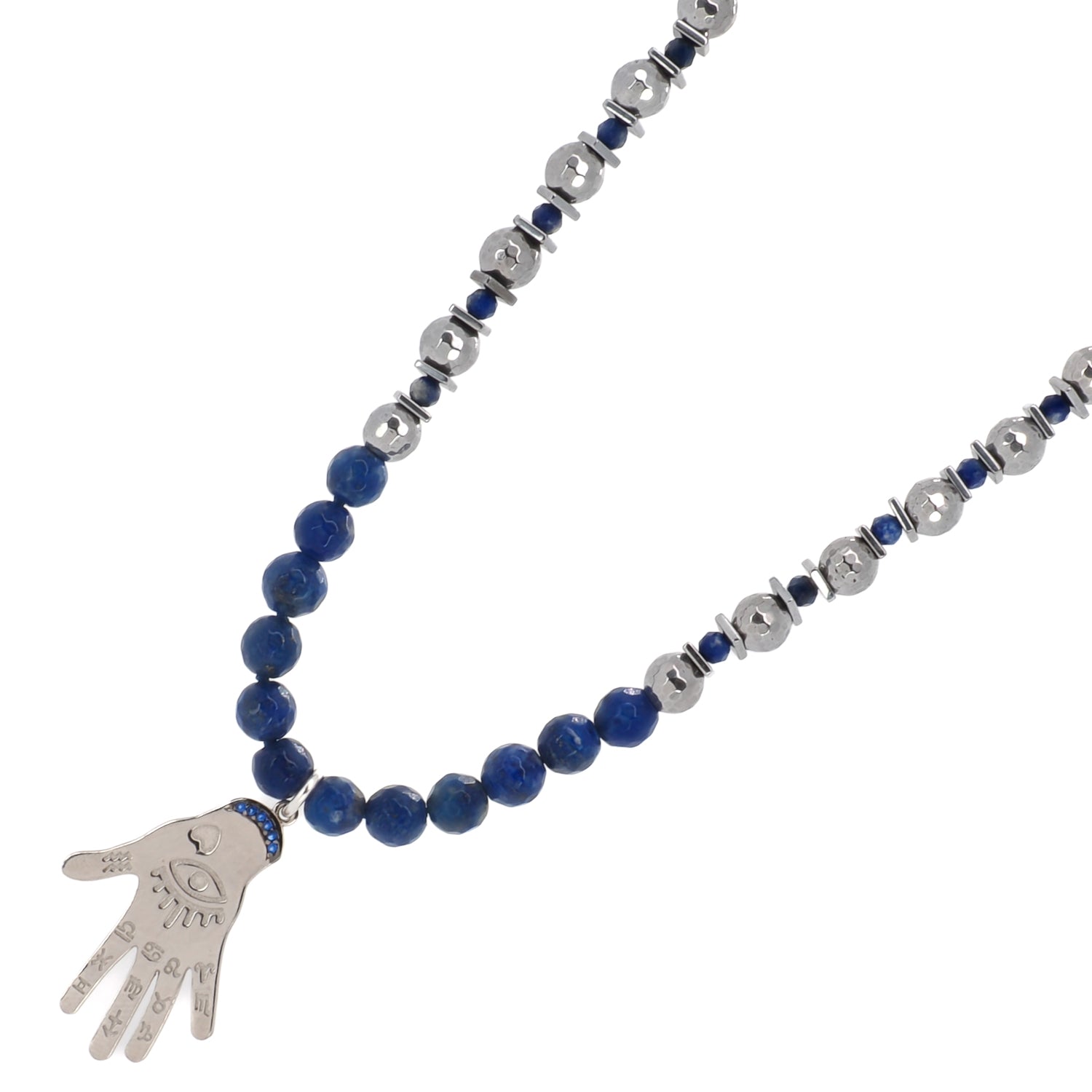 Spiritual Silver Hamsa Lapis Lazuli Beaded Necklace
The Spiritual Silver Hamsa Lapis Lazuli Beaded Necklace is a piece of jewelry that combines the symbol of the Hamsa, an ancient Middle Eastern symbol of protection, with the deep blue stone of Lapis Lazuli. The necklace features a pendant in the shape of a Hamsa hand, decorated with small Swarovski crystals. The necklace is believed to bring good luck, protection and positivity to the wearer. It is often worn as a talisman, it is also considered as a powerful spiritual tool for meditation and self-discovery.
Lapis Lazuli is a blue stone that's commonly worn for protection. This stone resonates with the throat and third eye chakras.This natural stone helps with finding inner peace confidence and creativity.
Hematite is a powerful, grounding stone. It resonates with the root chakra, and gives the wearer clarity and stability of mind.
Hamsa is a symbol of good luck and protection. People who wear hamsa are believed to be protected from ill intent. When facing down, hamsa is said to invite good luck, fertility, and abundance in one's life. Hamsa facing down is also called the Varada Mudra, and is also believed to invite answers to prayers and manifestations.
I personally hand craft each piece, making them one of a kind and meaningful...Each piece is unique like we all are..
Details;
6mm Faceted Lapis Lazuli stone beads
Silver hematite stone beads
7mm Blue Tiger's Eye stone beads
Silver beads with zirconia stones
925 Sterling silver Ebru Jewelry logo bead
925Sterling silver Hamsa pendant with blue Swarovski crystals
Necklace length 26''
Pendant height 1.2'' width 0.8''
Handmade in USA
Every Ebru Jewelry purchase will arrive wrapped in a gift box
Share