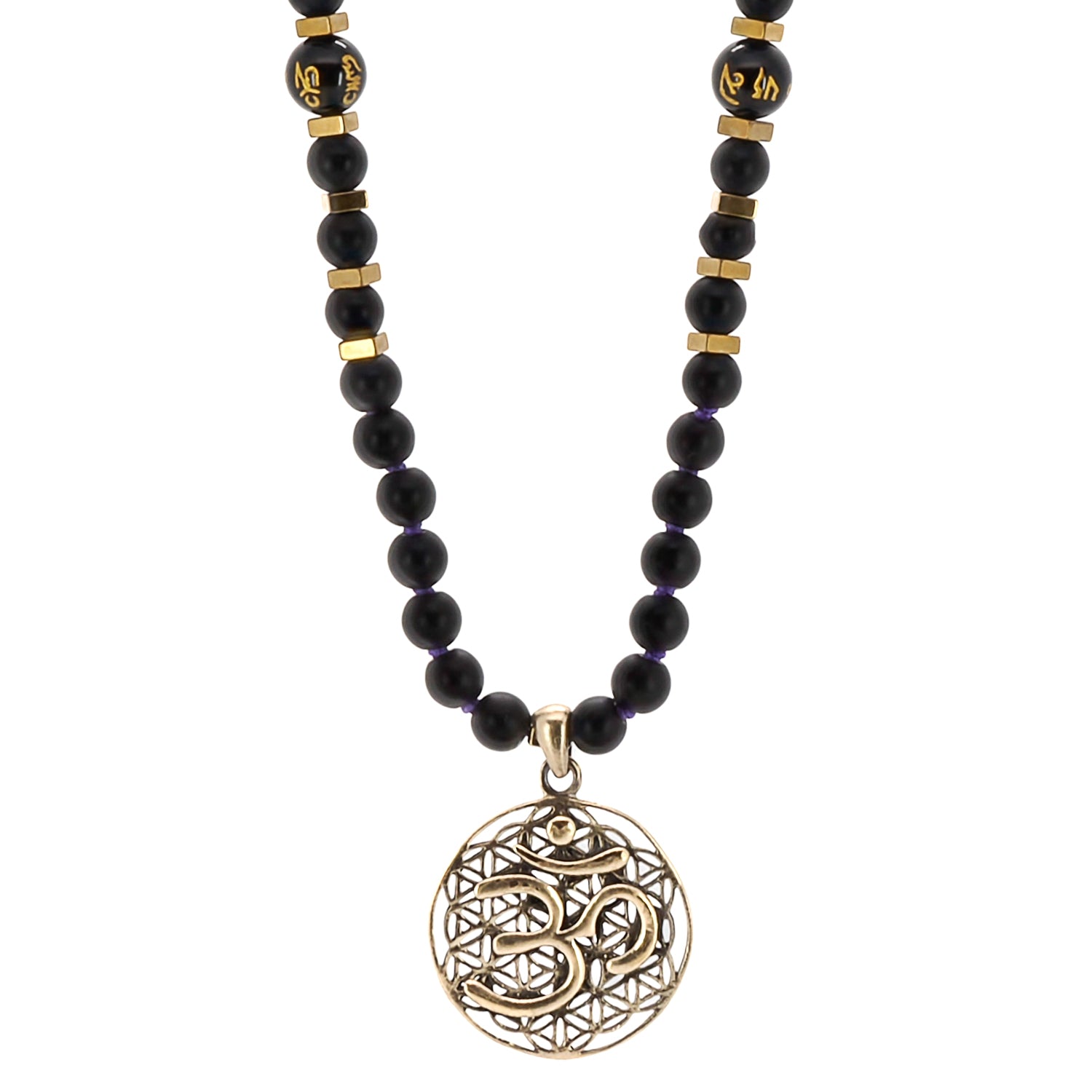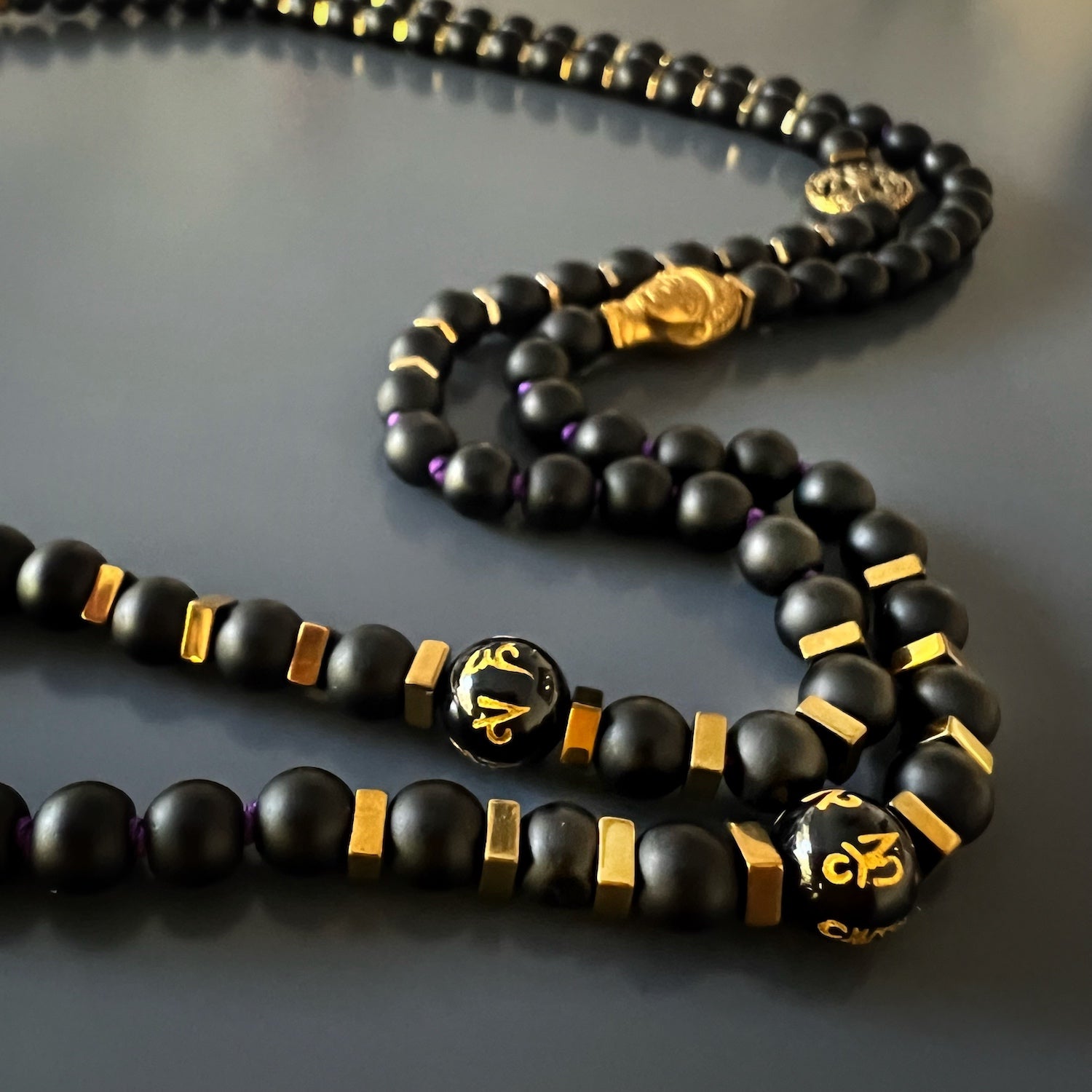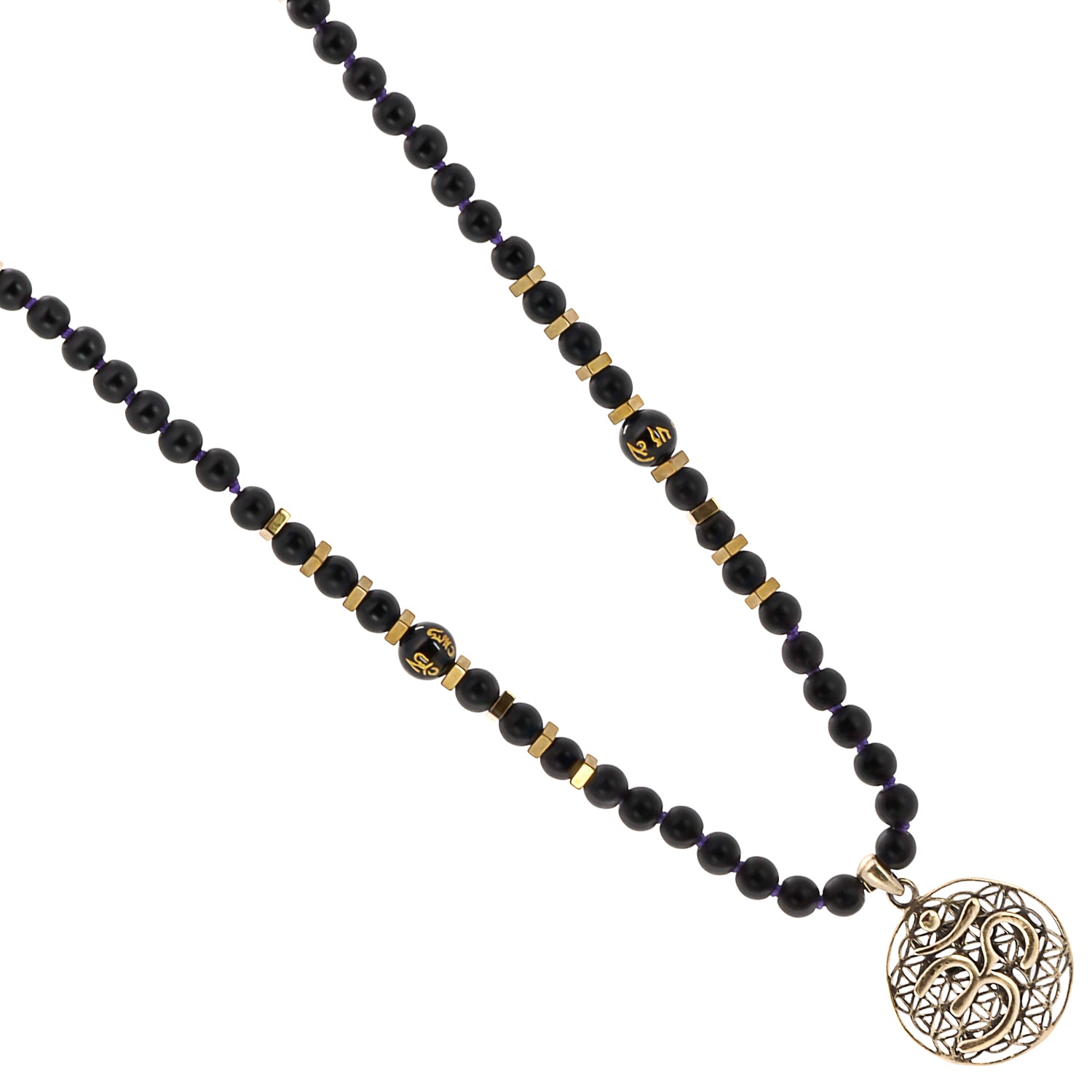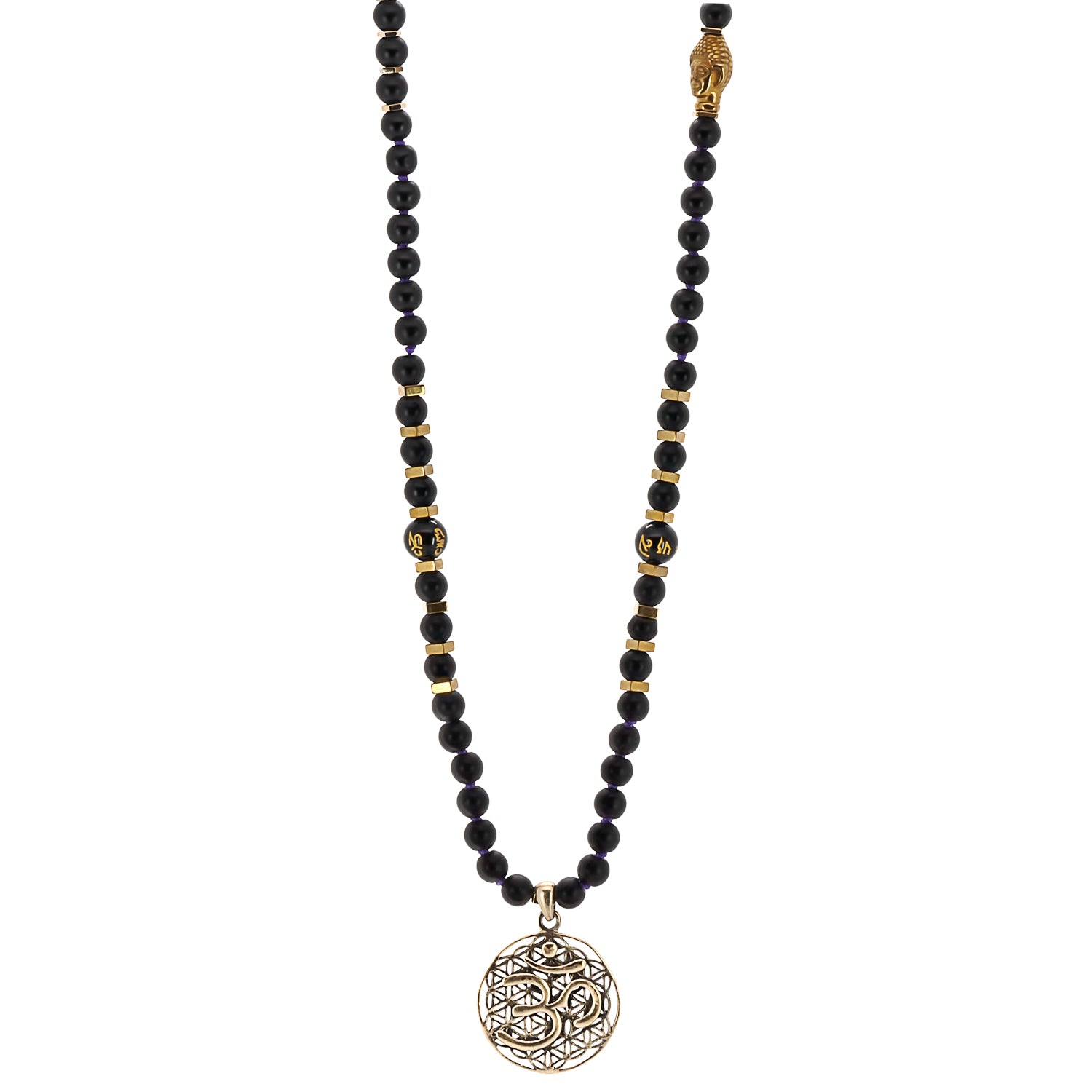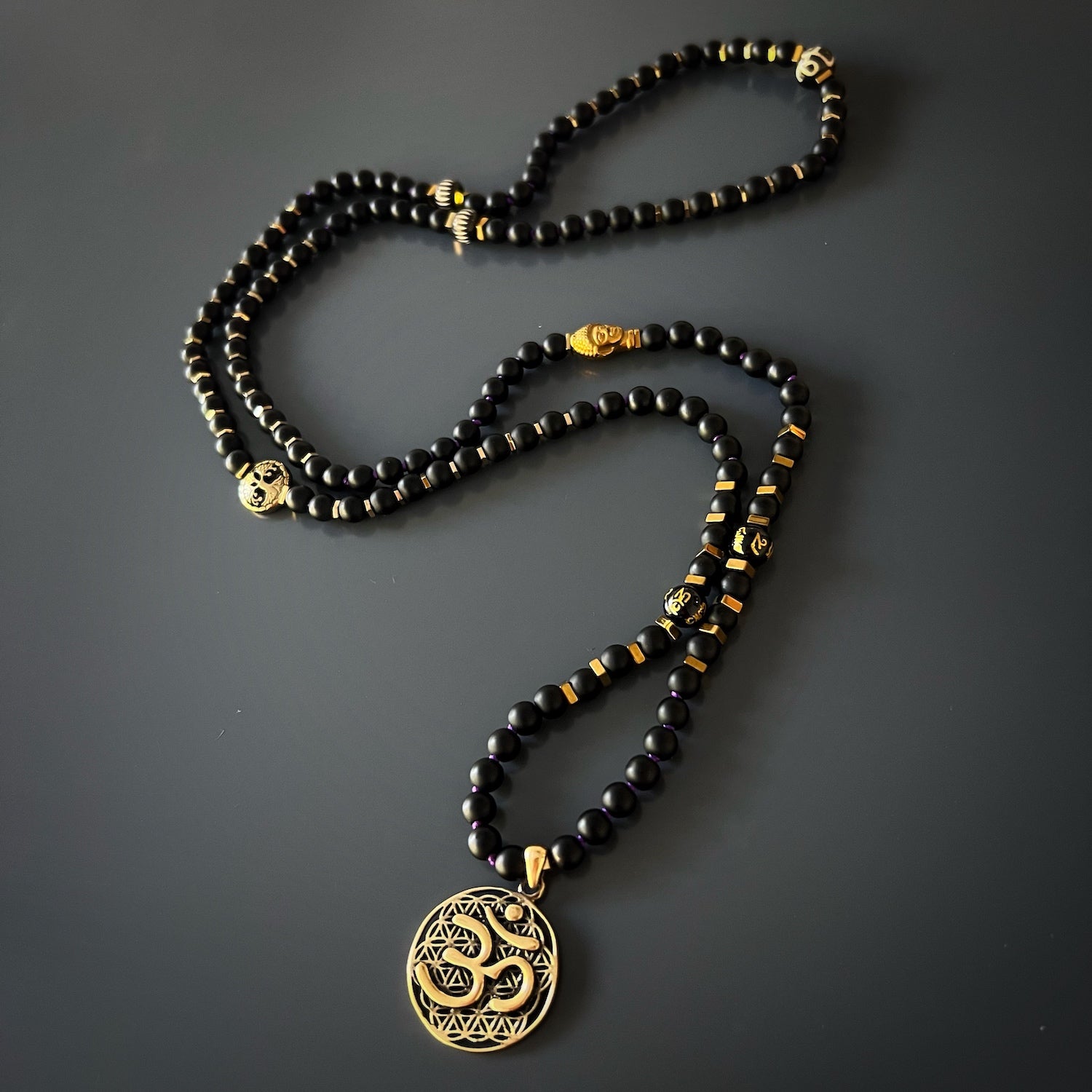 Spiritual Om Yoga Mala Black Onyx Beaded Necklace
The Spiritual Om Yoga Mala Black Onyx Beaded Necklace is a beautiful and meaningful piece of handmade jewelry that is perfect for anyone seeking a deeper connection with their spirituality.
The black onyx stone beads are believed to have grounding and protective properties, making them ideal for anyone seeking to find balance and stability in their life. The meditation seed beads are traditionally used to help the wearer focus and quiet their mind during meditation or prayer, while the Hematite buddha and tree of life beads serve as powerful symbols of spiritual growth and enlightenment.
At the center of the necklace is a handmade bronze Om pendant, which is a powerful and sacred symbol in many spiritual traditions. The Om represents the sound of the universe and the interconnectedness of all things, and wearing it can help the wearer feel a sense of harmony and balance with the world around them.
I personally hand craft each piece, making them one of a kind and meaningful. Each piece is unique like we all are...
Details;
6mm Onyx stone beads
Gold color Buddha shape hematite stone beads
Meditation seed beads
Mantra beads 
Handmade Bronze on gold plated Om Pendant
Necklace length 40" 
Pendant height 1'' width 1''

Handmade in USA.
Every Ebru Jewelry purchase will arrive wrapped in a gift box
Share