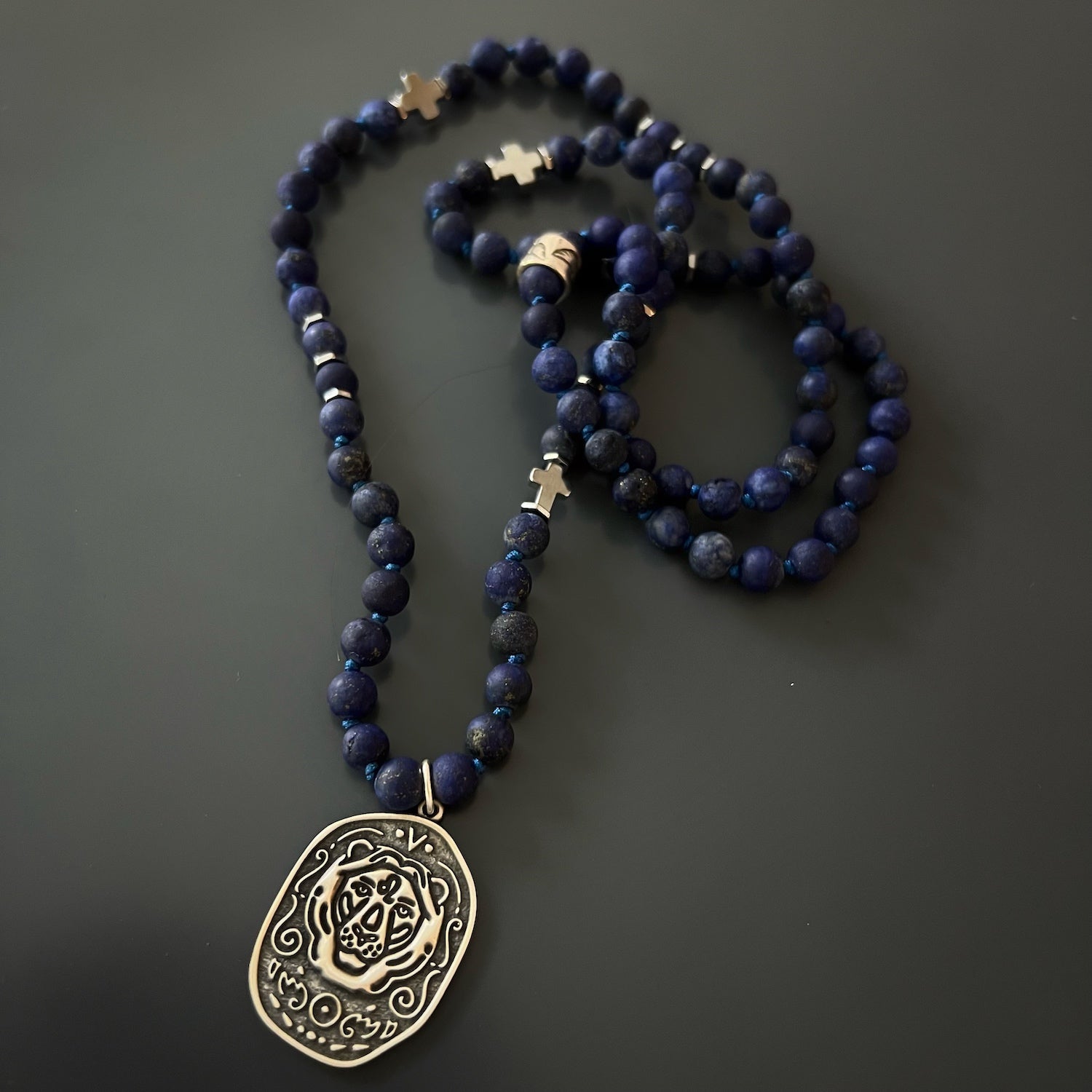 Spiritual Lapis Lazuli Lion Beaded Necklace
The Spiritual Lapis Lazuli Lion Beaded necklace is a striking and meaningful piece of handmade jewelry that combines the natural beauty of lapis lazuli beads with the powerful symbolism of the lion. Crafted with care and attention to detail, this unique necklace features a sterling silver handmade lion pendant at its centerpiece, representing courage, strength, and protection.
The necklace is composed of lapis lazuli beads, renowned for their rich blue color and spiritual properties, and silver hematite stone beads, adding a touch of elegance and balance to the piece. The silver eagle bead on the necklace complements the lion pendant, creating a stunning combination of two powerful animal symbols.
This handmade necklace is perfect for anyone who wants to add a touch of spirituality and meaning to their jewelry collection. It's also an ideal gift for those born under the Leo zodiac sign, as it embodies their bold and confident nature. Wear the Spiritual Lapis Lazuli Lion Necklace with pride and let the lion guide you on your path to self-discovery and personal growth.
I personally hand craft each piece, making them one of a kind and meaningful. Each piece is unique like we all are...
Details;
Lapis Lazuli stone beads
Silver hematite stone beads
925 Sterling Silver eagle bead
925 Sterling silver lion pendant
Necklace length 26" and 1.2'' Pendant
Pendant height 1.2'' width 1''

Handmade in USA.
Every Ebru Jewelry purchase will arrive wrapped in a gift box
Share