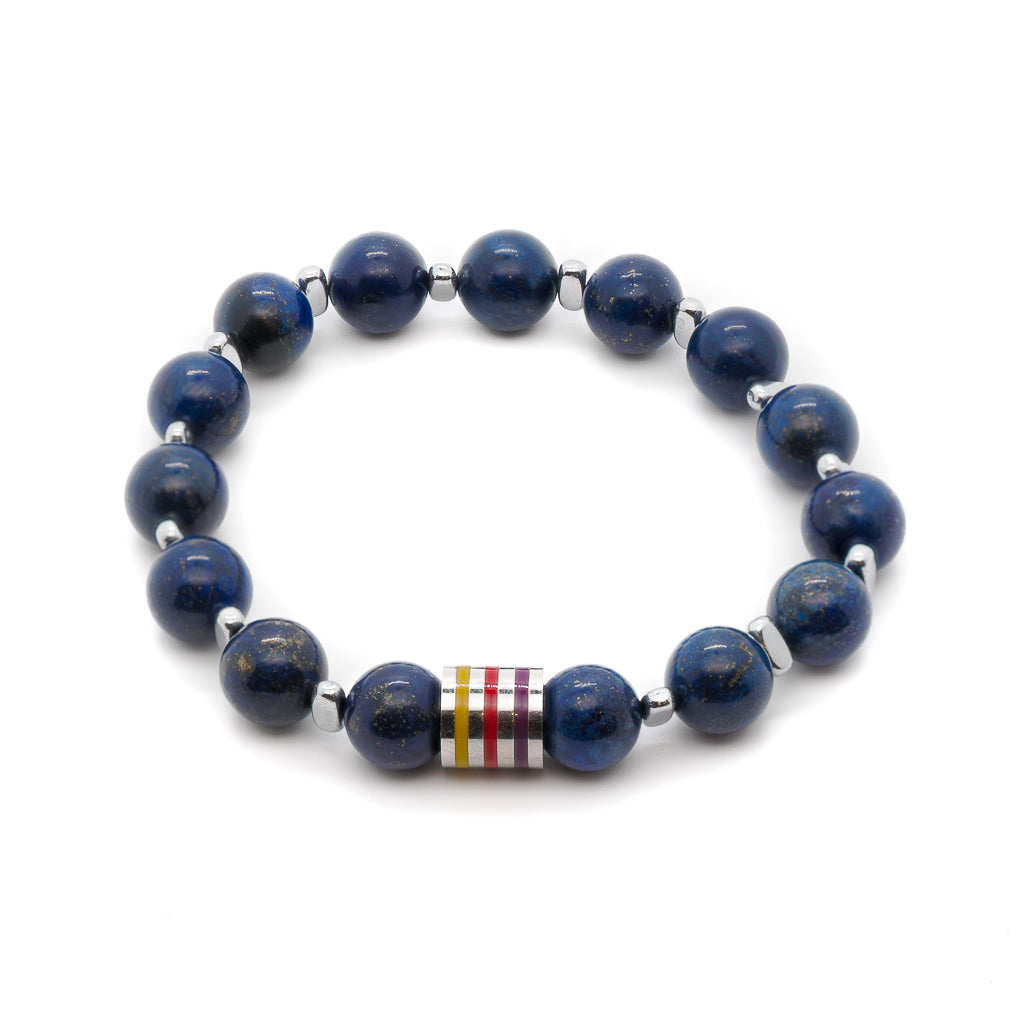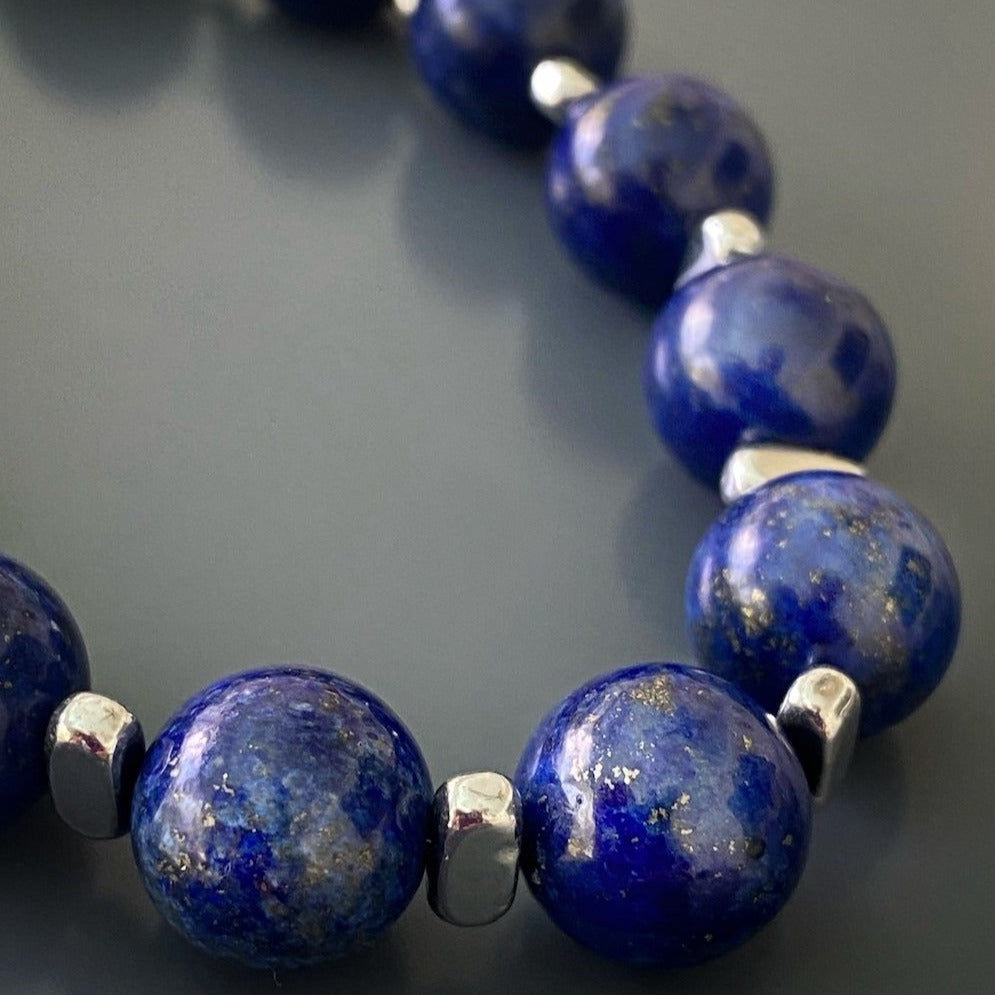 Spiritual Lapis Lazuli Bracelet
The Spiritual Lapis Lazuli Bracelet, a captivating and meaningful handmade accessory that combines the deep blue beauty of Lapis Lazuli stone beads with the silver hematite spacers and a unique steel accent bead.
The 10mm Lapis Lazuli stone beads are carefully chosen for their vibrant blue color, reminiscent of the night sky. Lapis Lazuli is known for its spiritual properties, promoting inner truth, wisdom, and self-awareness. Each bead carries its own unique patterns and golden flecks, adding depth and elegance to the bracelet.
The centerpiece of the handmade bracelet is the steel accent bead with yellow, red, and purple color lines. This bead features a unique design, representing the dynamic energy.
I personally hand craft each piece, making them one of a kind and meaningful...Each piece is unique like we all are..
Details;
10mm Lapis Lazuli stone beads

Silver color hematite stone spacers
Steel accent bead with yellow, red and purple color lines
Bracelet size 7.5" on stretchy high quality jewelry cord. Contact me if you need any adjustments
Handmade in USA

Every Ebru Jewelry purchase will arrive wrapped in a gift box
Share