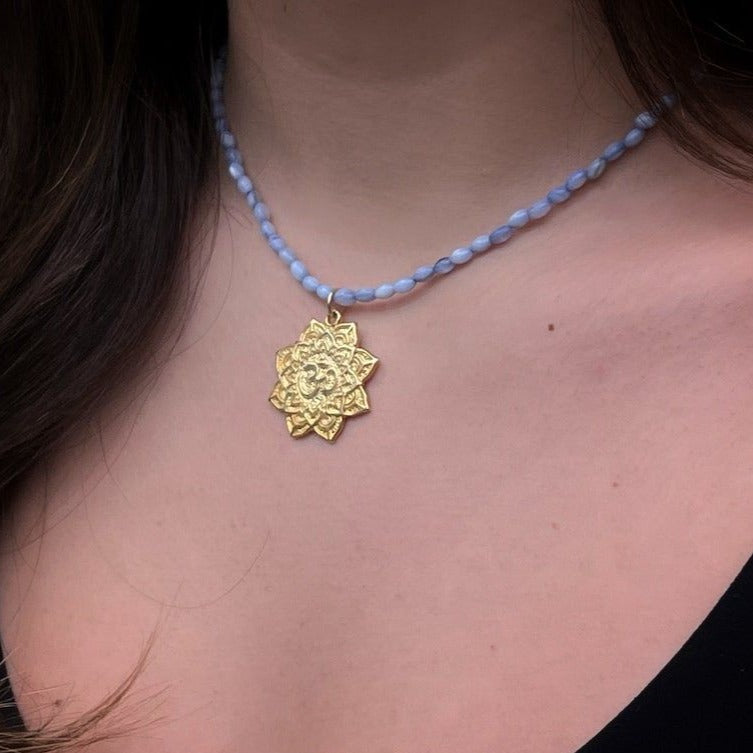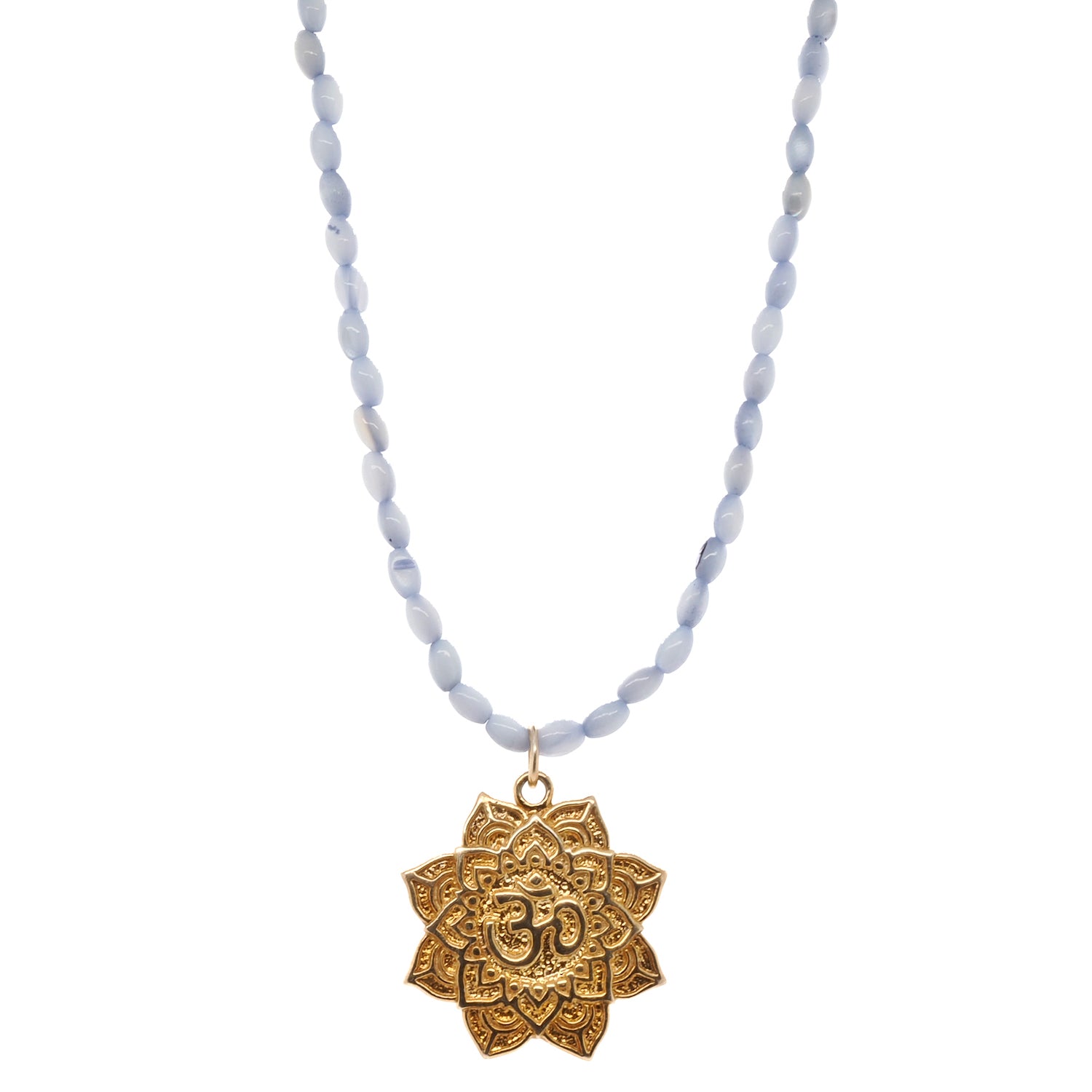 Spiritual Journey Yoga Necklace
The Spiritual Journey Yoga Necklace is so stylish and full of spiritual healing power. With blue mother of pearl beads and Buddhist lotus and Om mantra pendant this handmade necklace is unique and perfect for meditation.
Lotus flowers symbolize purity of the body, mind and spirit. Legend has Gautama Buddha's first steps made lotus flowers bloom beneath his feet. Just like how lotus flowers float above murky waters, it represents one rising above and achieving enlightenment.
The Om mantra is a sacred mantra known as the sound of the universe. The vibrations of the Om sound is said to energize all chakras and help one connect with their Divine Self.
I personally hand craft each piece, making them one of a kind and meaningful...Each piece is unique like we all are..
Details;
Oval blue mother of pearl beads
925 Sterling silver on 18k gold vermeil lotus and Buddhist Om mantra pendant
Necklace length 16" with Sterling silver on gold plated 2" extender
Handmade in USA
Every Ebru Jewelry purchase will arrive wrapped in a gift box
Share