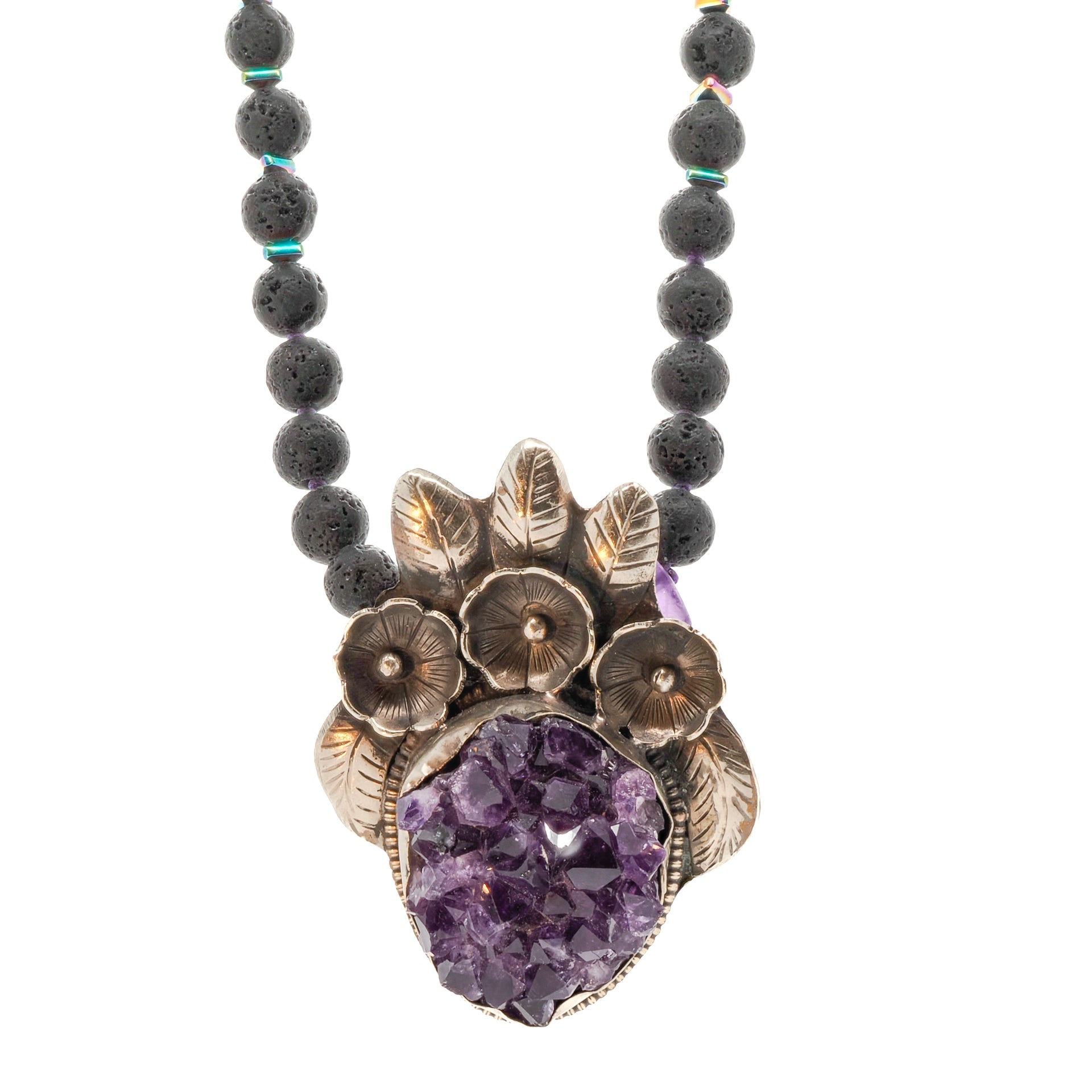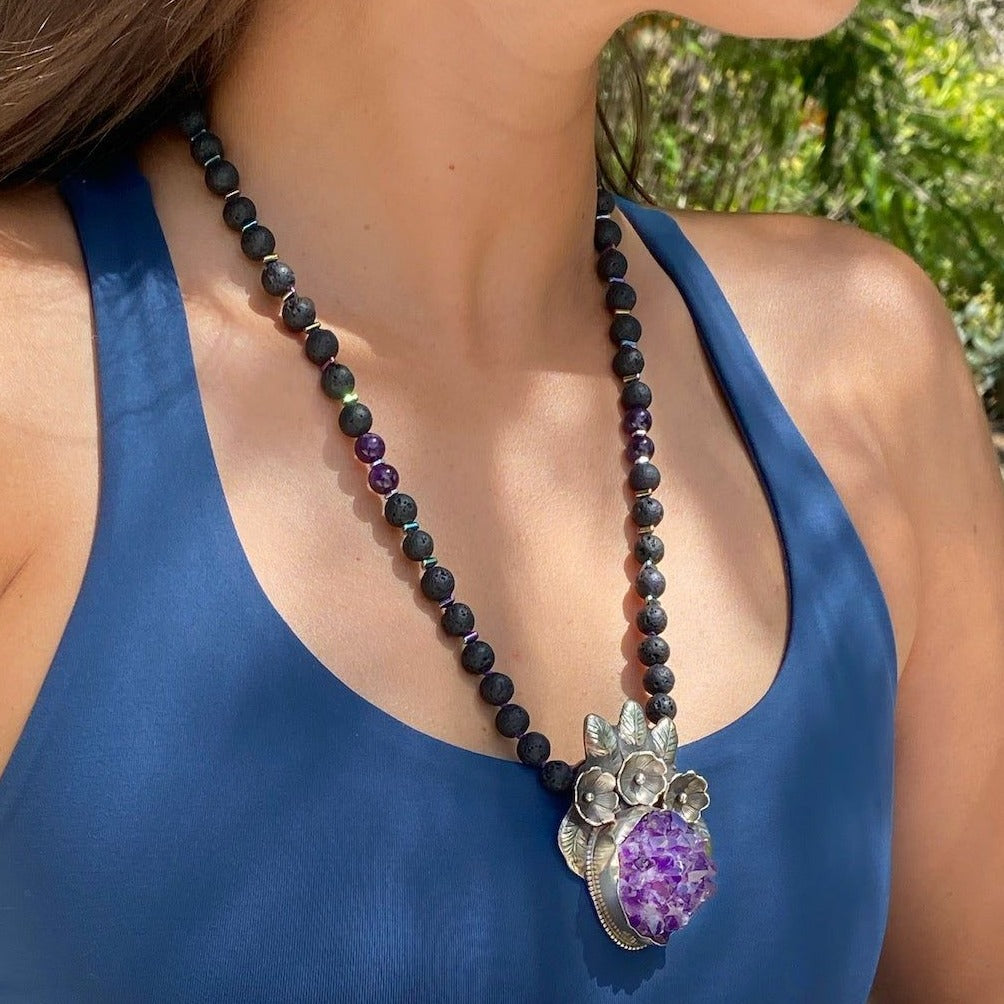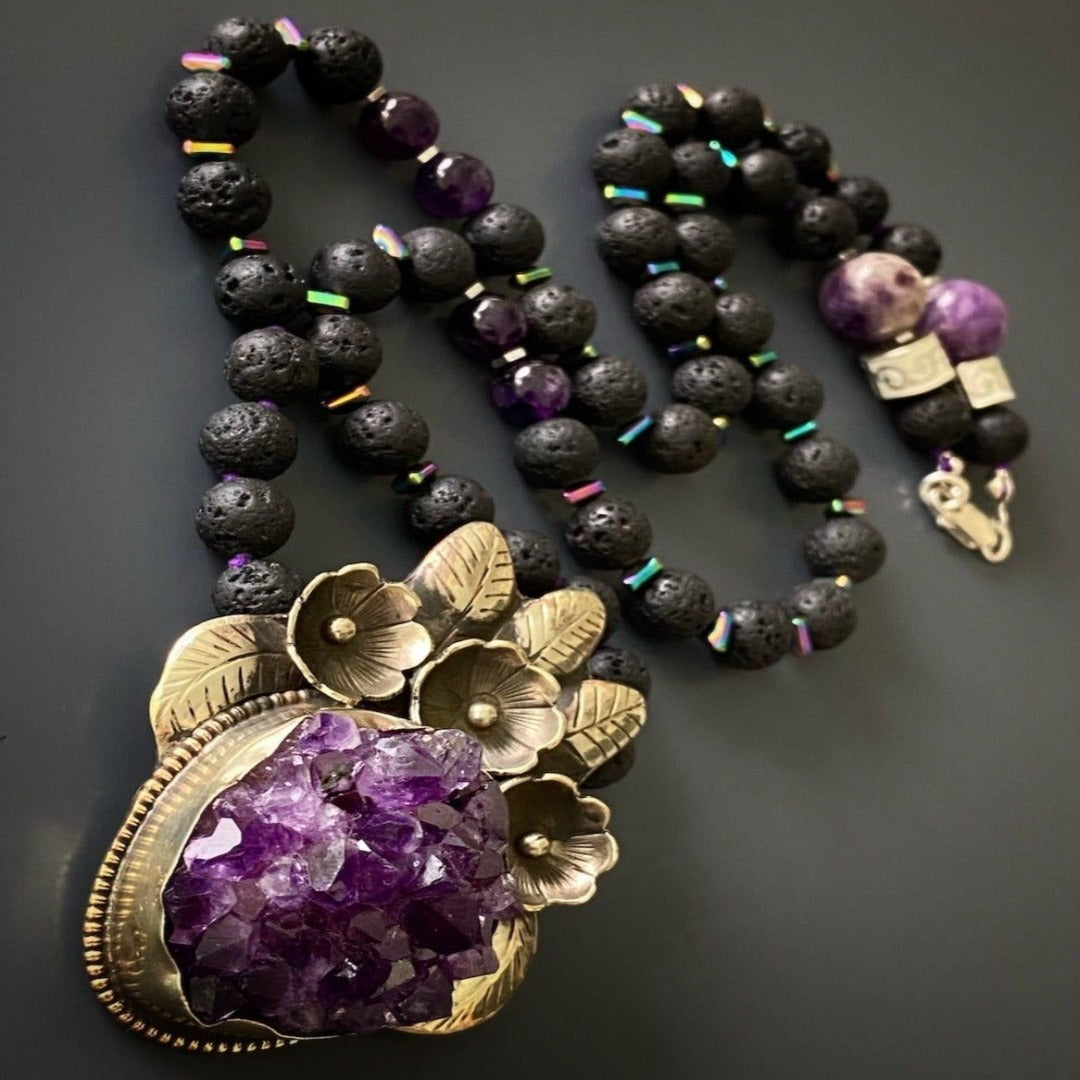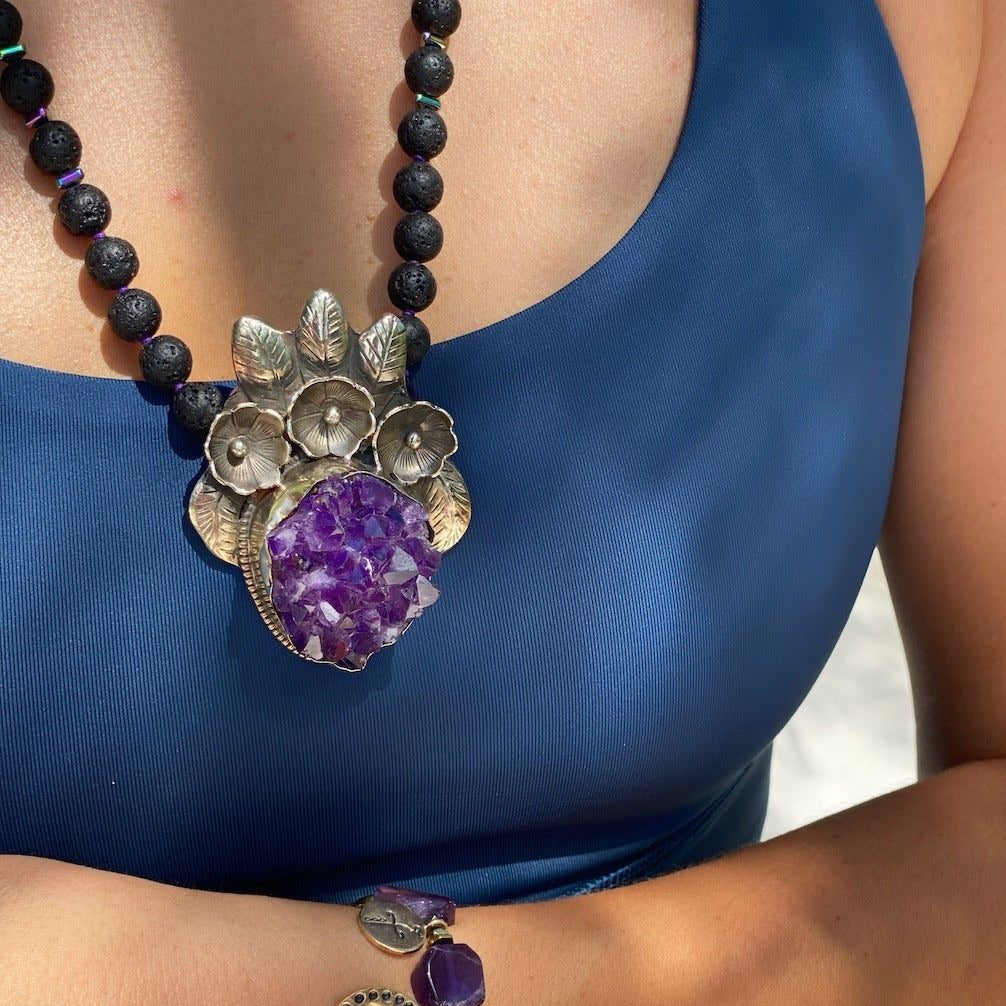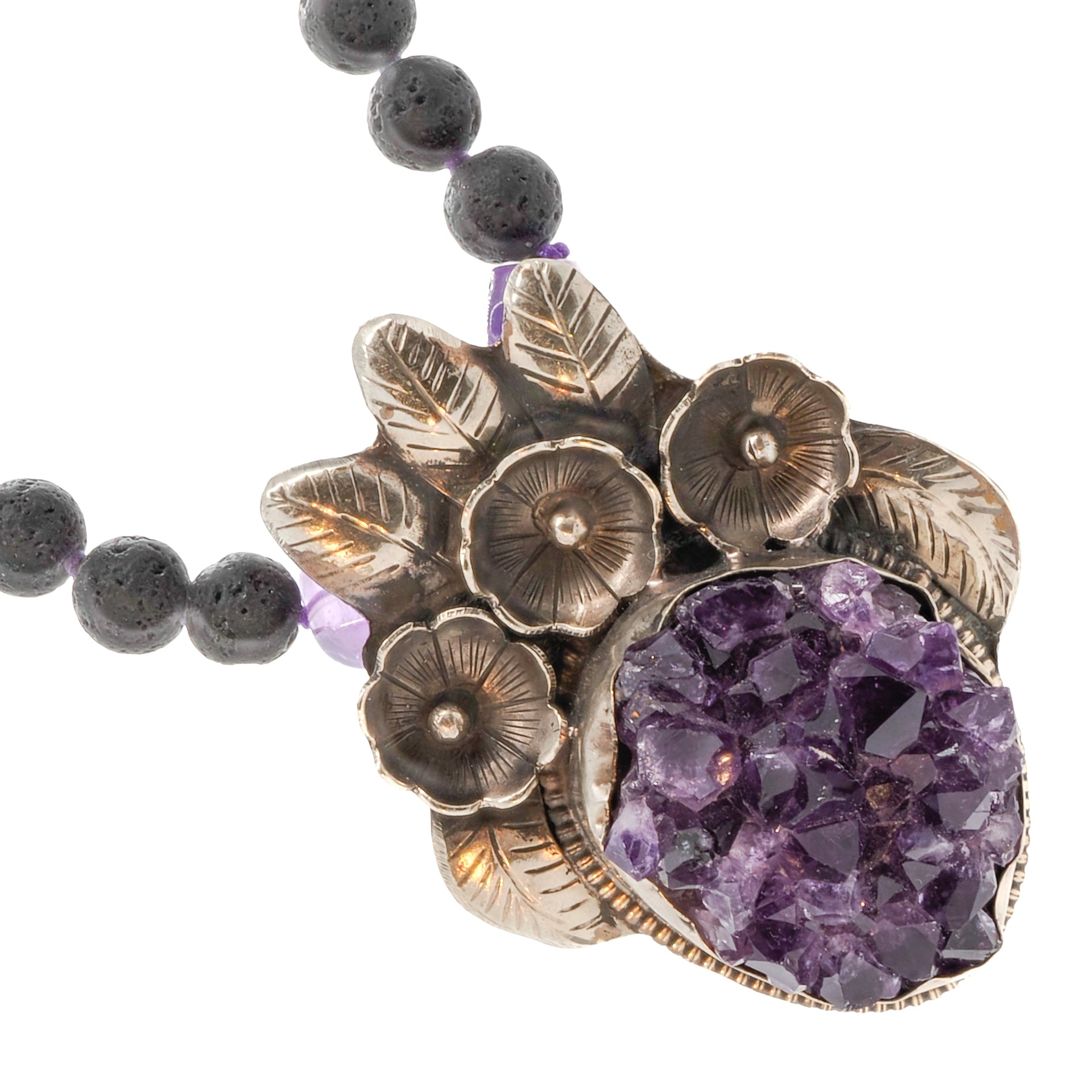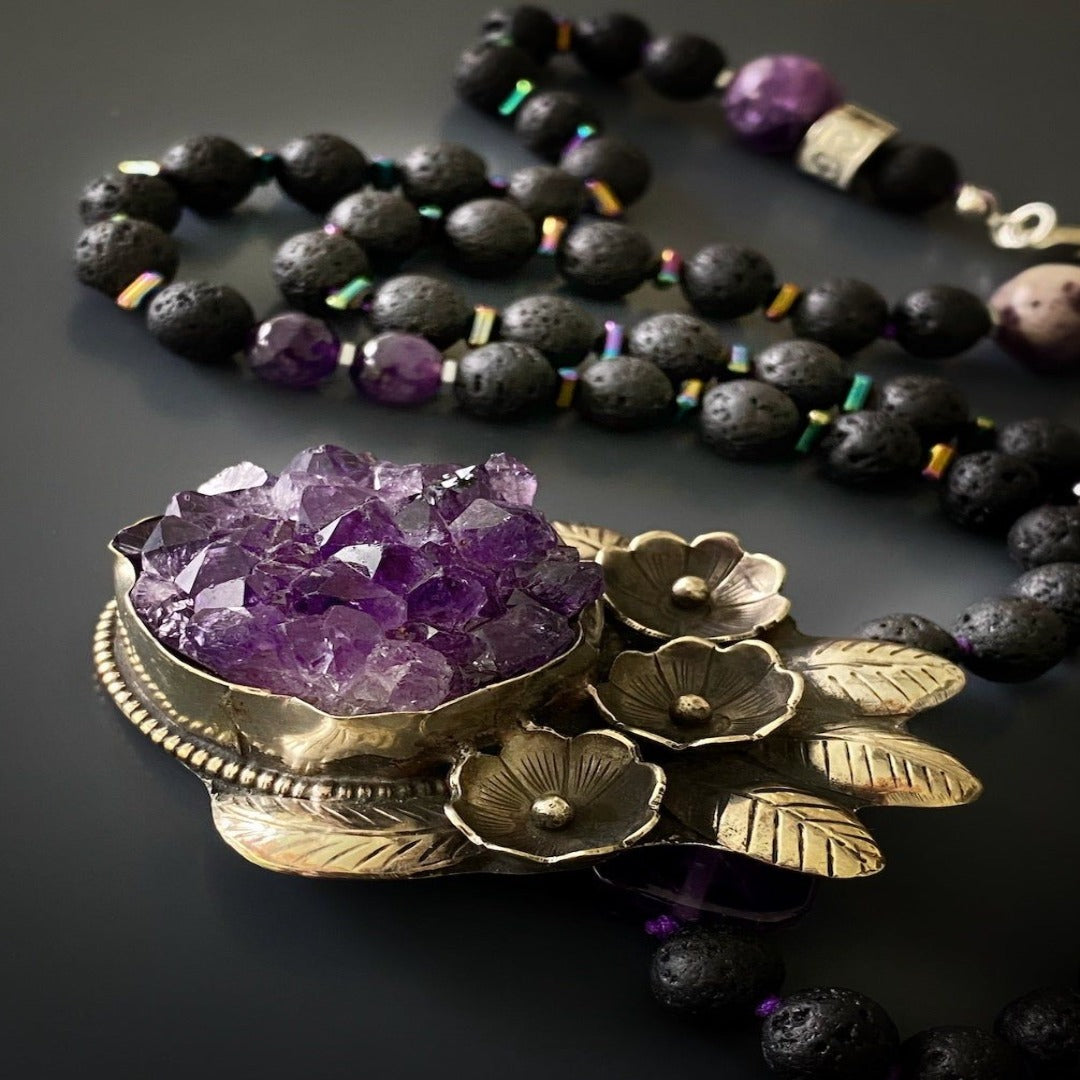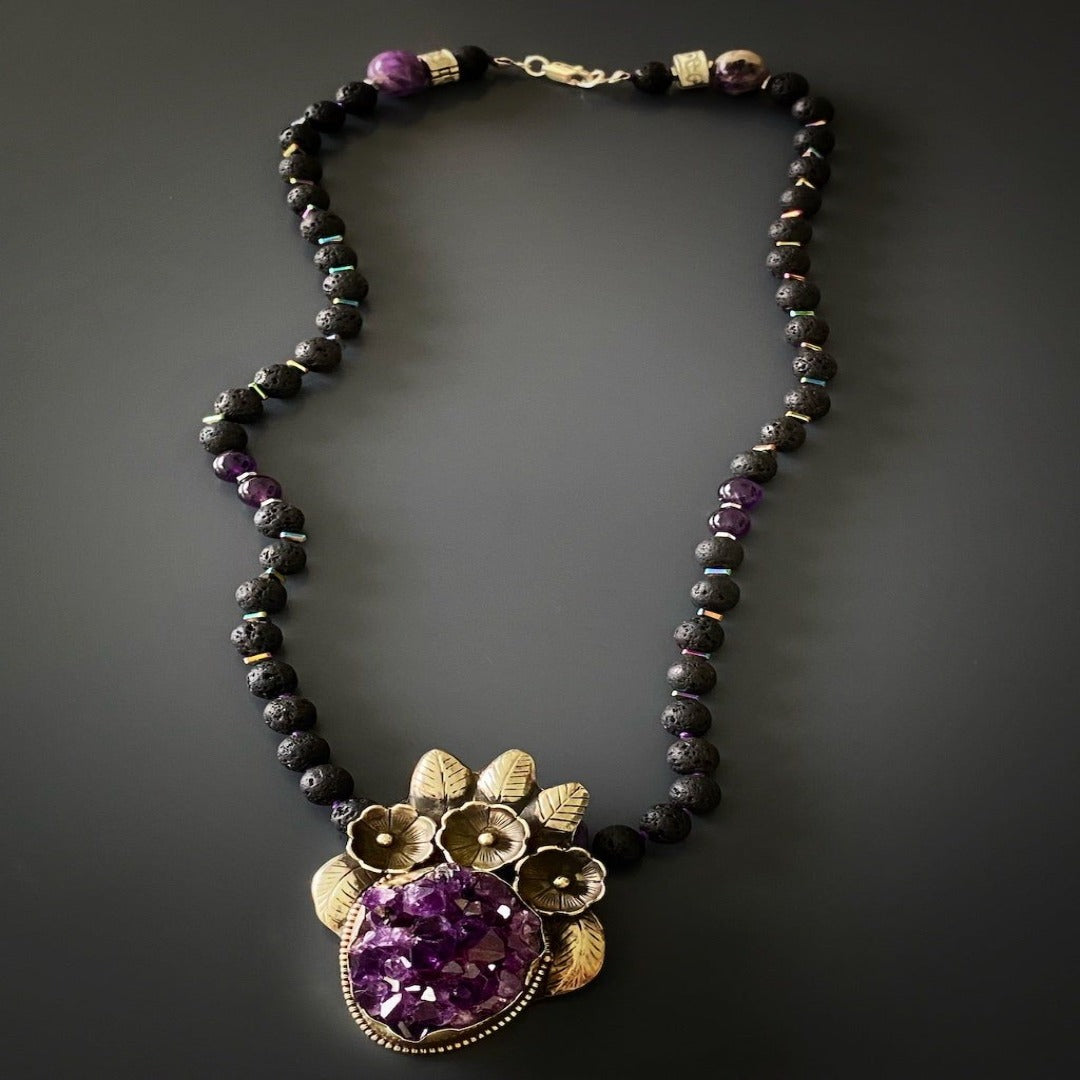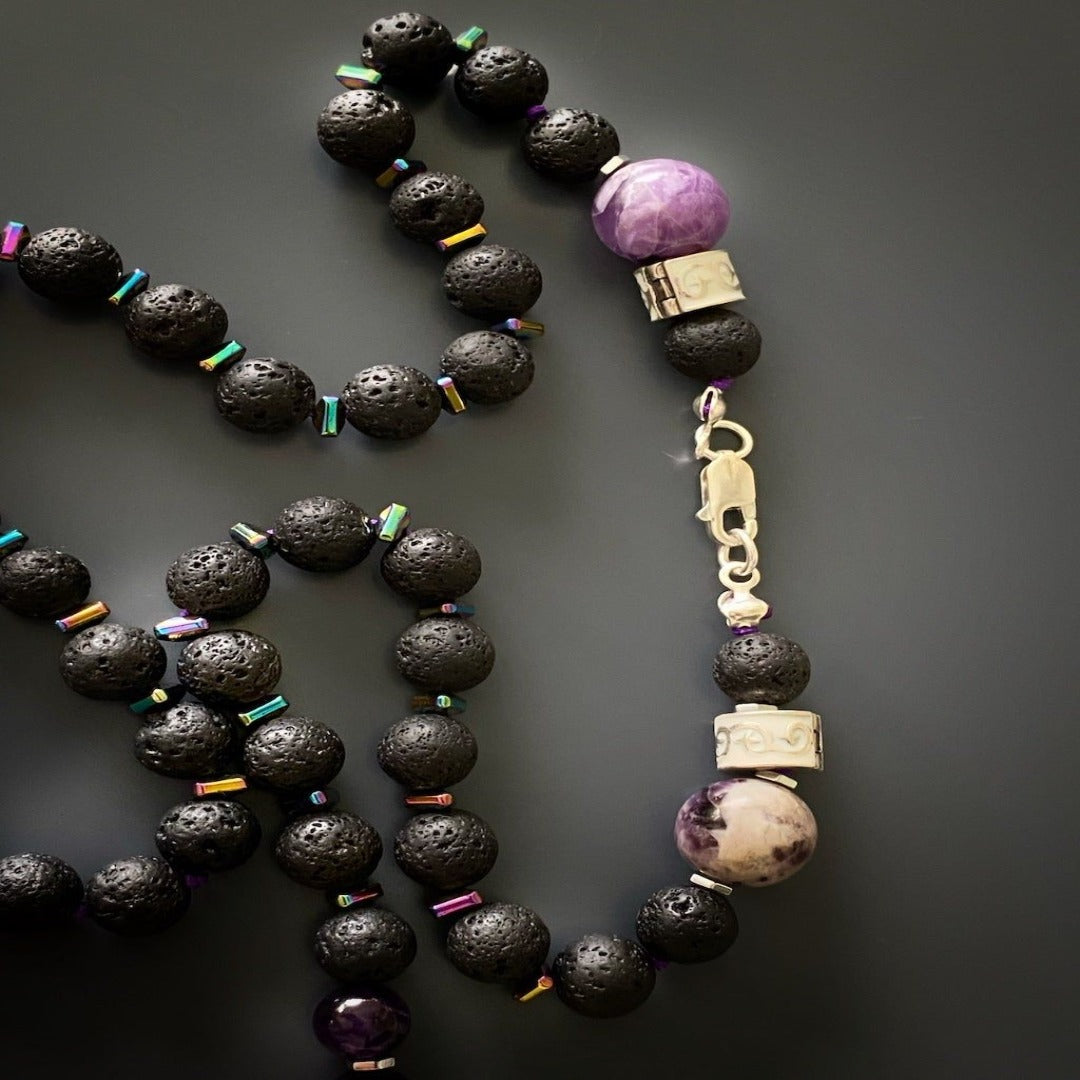 Spiritual Healing Amethyst Stone Pendant Necklace
The Spiritual Healing Amethyst Stone Pendant Necklace is so elegant and spiritual. This handmade necklace using a variety of stones including lava rock, to compliment the gorgeous healing flower silver pendant with spiritual healing amethyst row stone. This unique necklace is the perfect addition to your style and also a valuable ally to heal and soothe you.
Amethyst is a beautiful violet stone that was a favorite of Egyptian royals. In Tibet, amethyst is considered to be sacred to Buddha. Amethyst is said to enhance spirituality, cleanse the spirit and produce a calm and tranquil state of mind. Amethyst resonates with the crown chakra and helps wearer to connect with their higher self and gets rid of stress.
Lava Rock Stone is wonderful for calming emotions. It comes from raw energy and they are oldest stones in the world. Many users of lava stone believe it grounds and stabilizes the root chakra because of the stone's strong connection with the earth. Lava Rock Stone helps the wearer to connect with Mother Earth.
I, personally hand craft each piece, making them one of a kind. Each piece is unique like we all are...
Details;
8 mm Natural Lava Rock Stone Beads
12mm Large Natural Amethyst Stone Beads
Multicolor Hematite stone spacers
6mm Amethyst Beads
Silver color Hematite Spacers
Flower Silver Pendant with Spiritual Healing Amethyst Row Stone
925 Solid Silver Beads with white enamel
925 Solid silver lobster clasp
Handmade in USA
Every Ebru Jewelry purchase will arrive wrapped in a gift box
Share