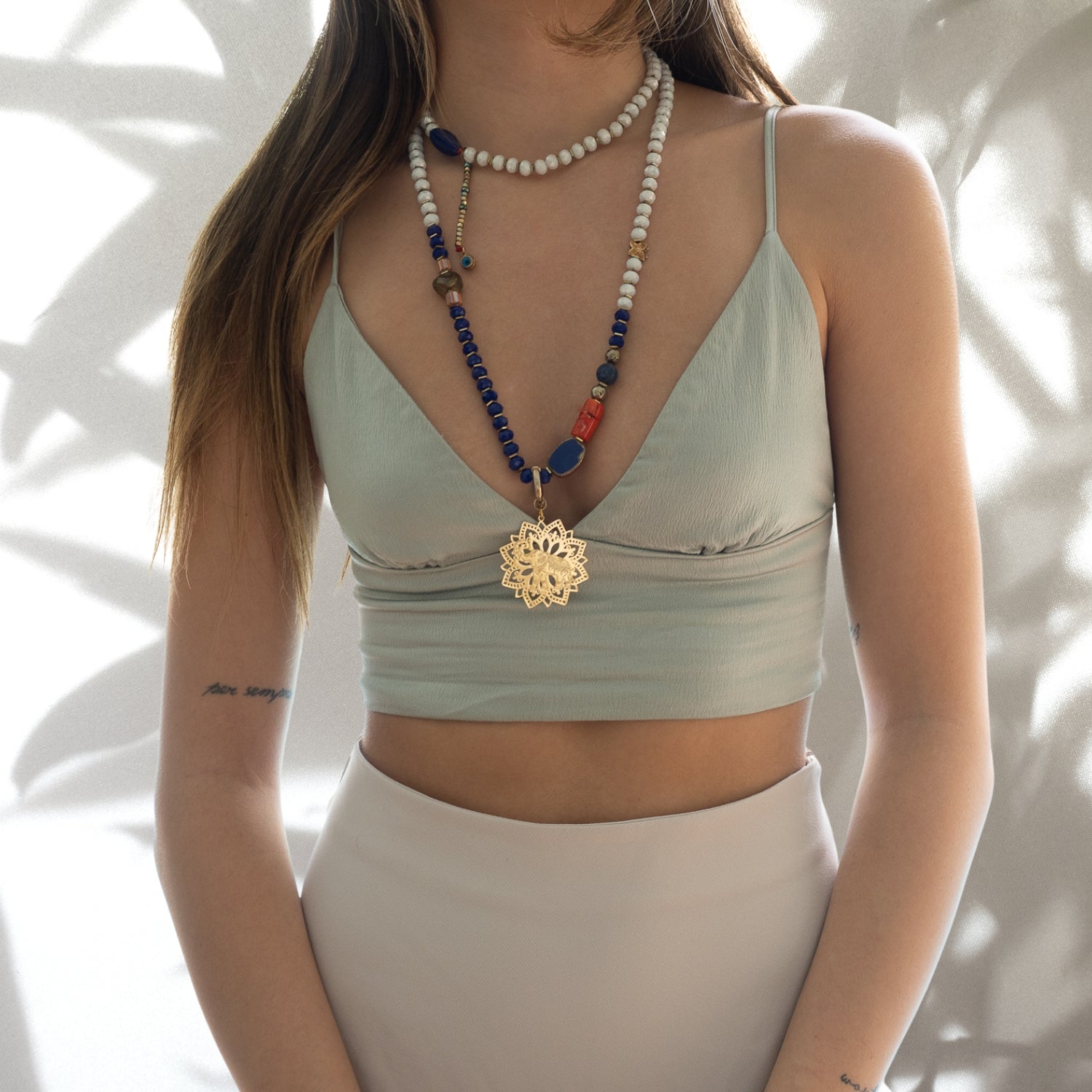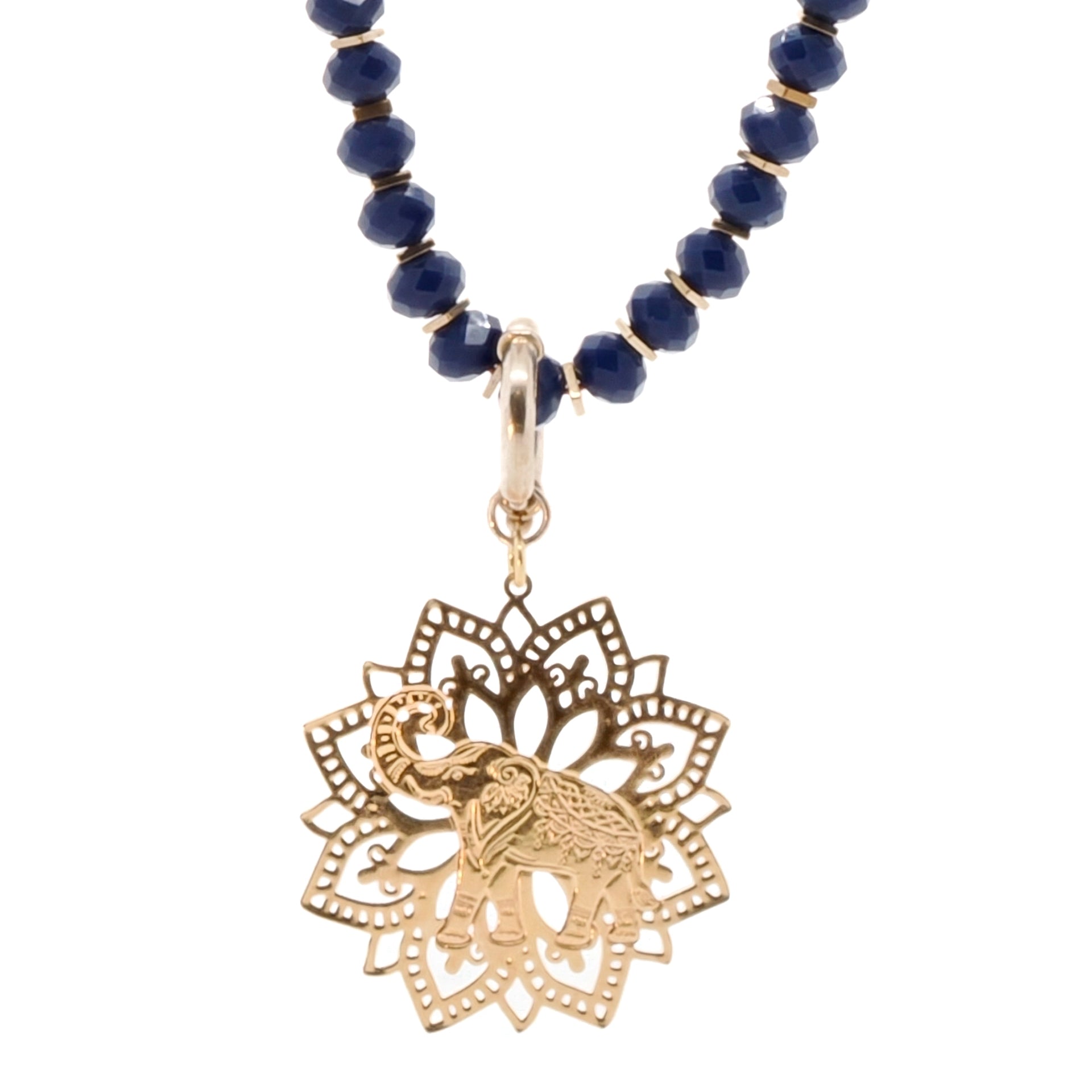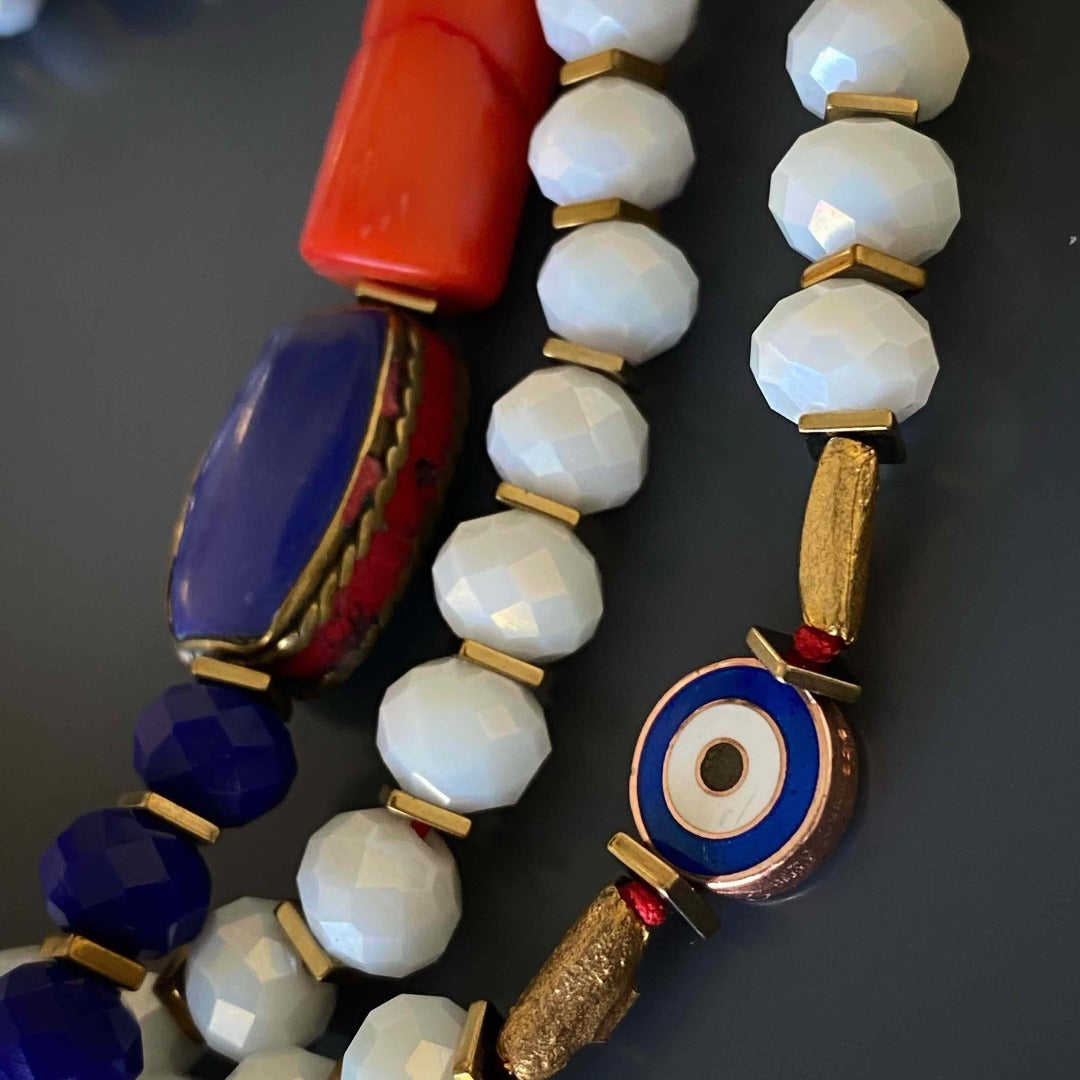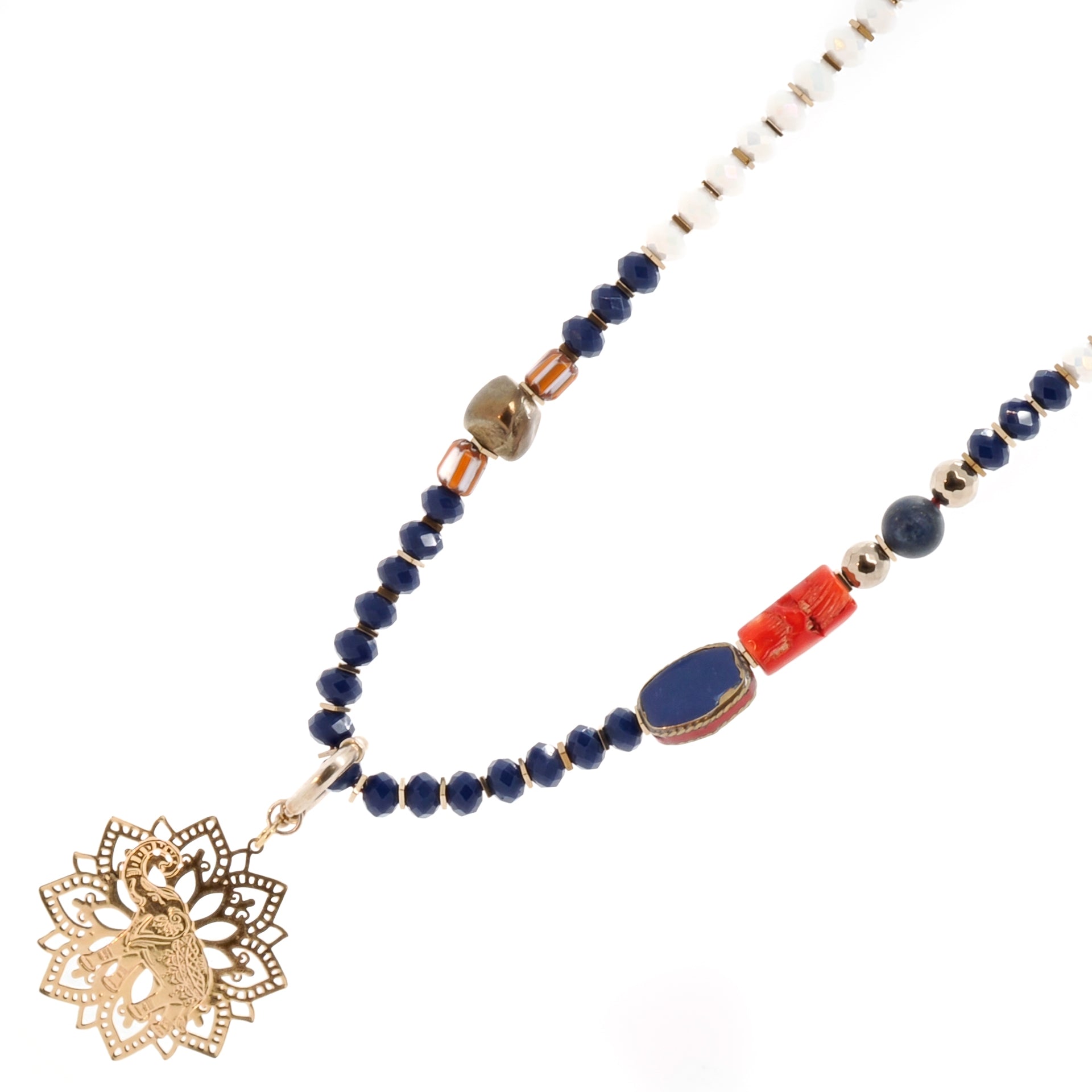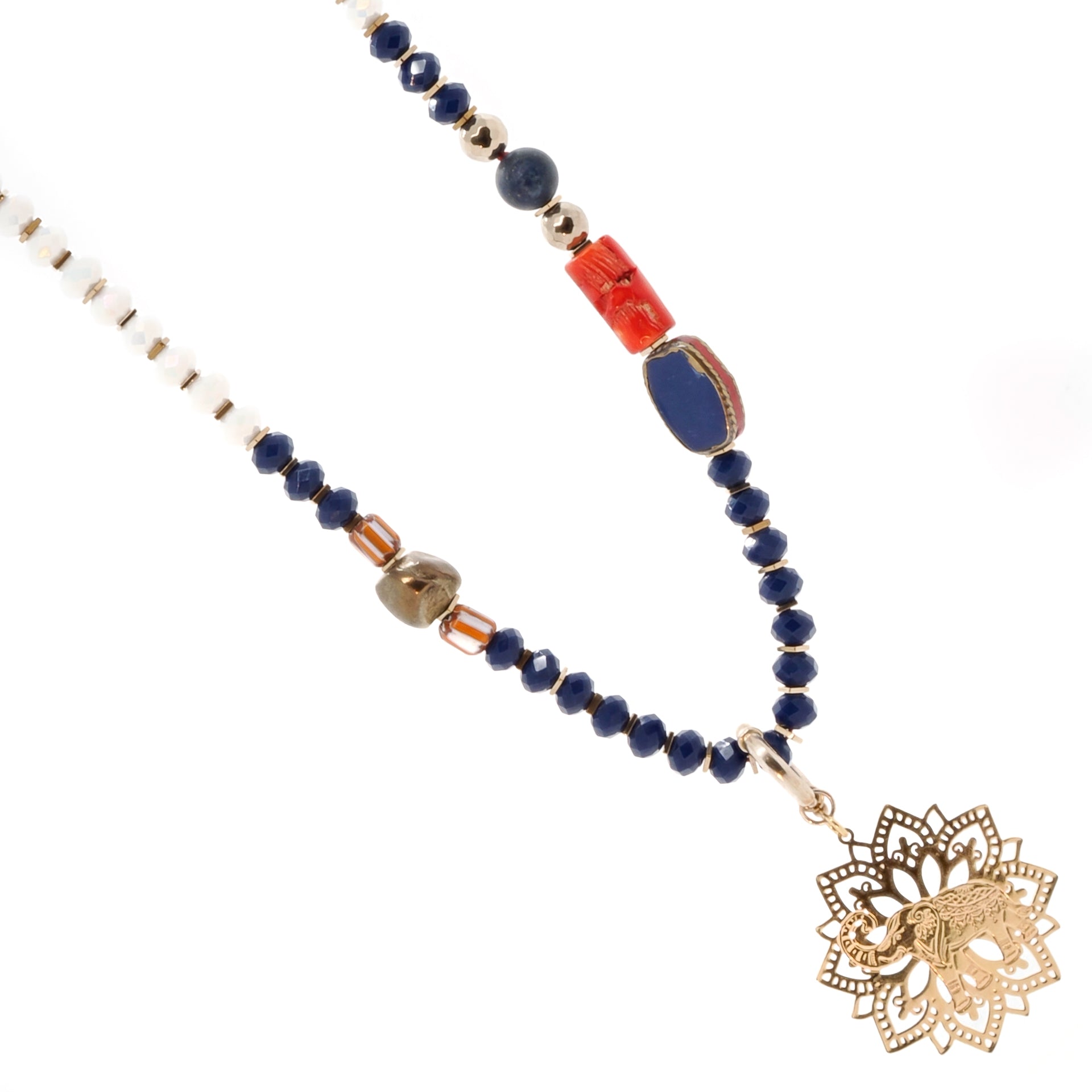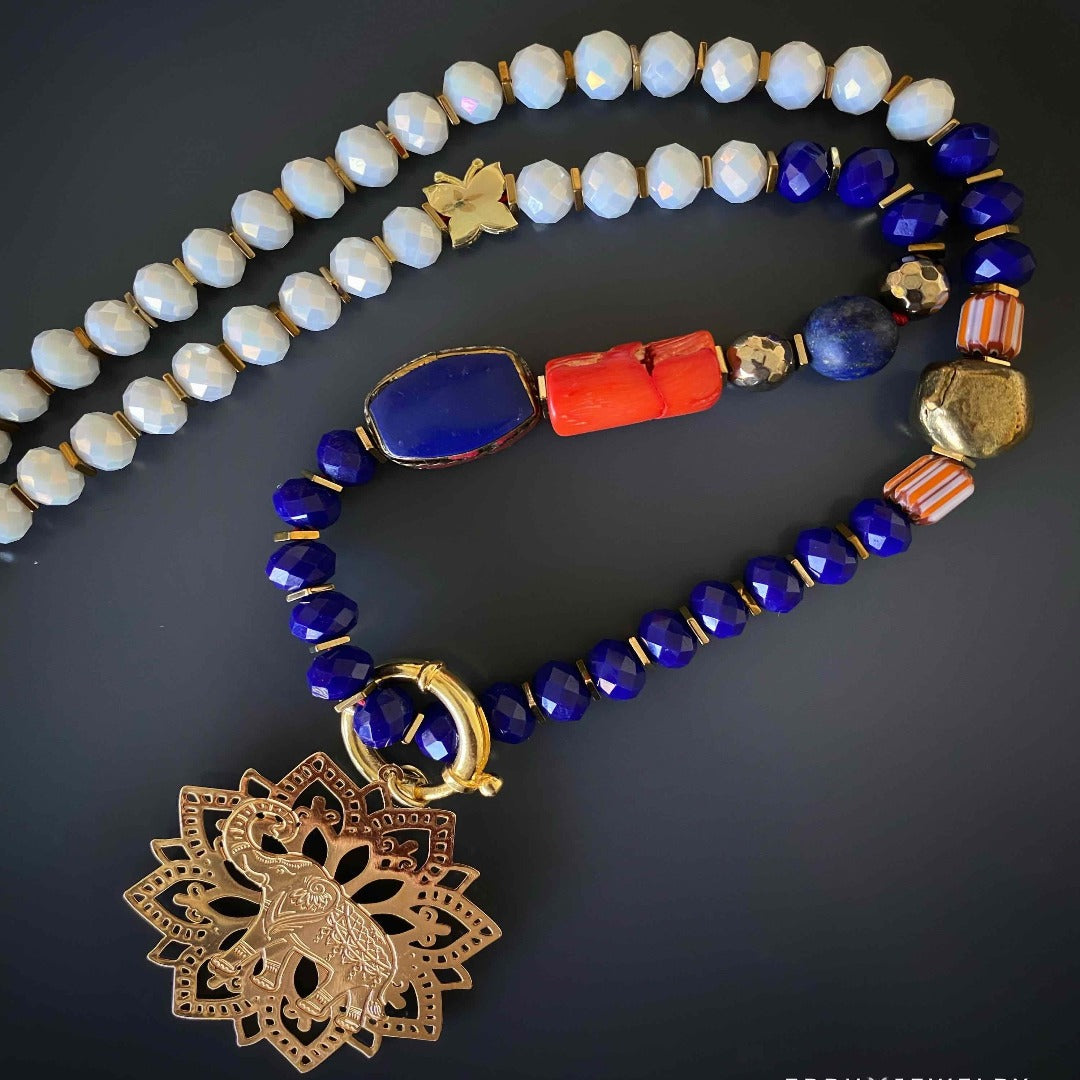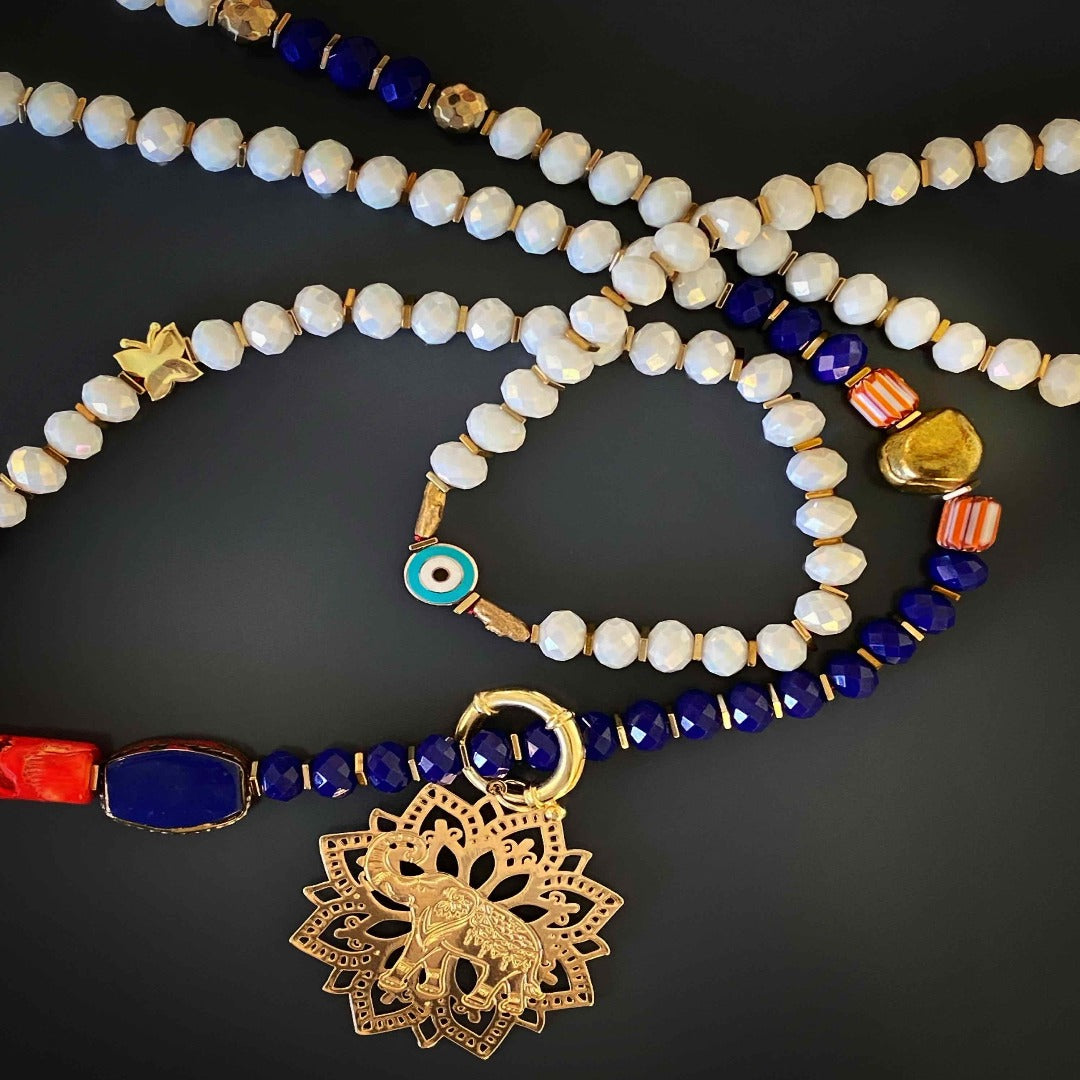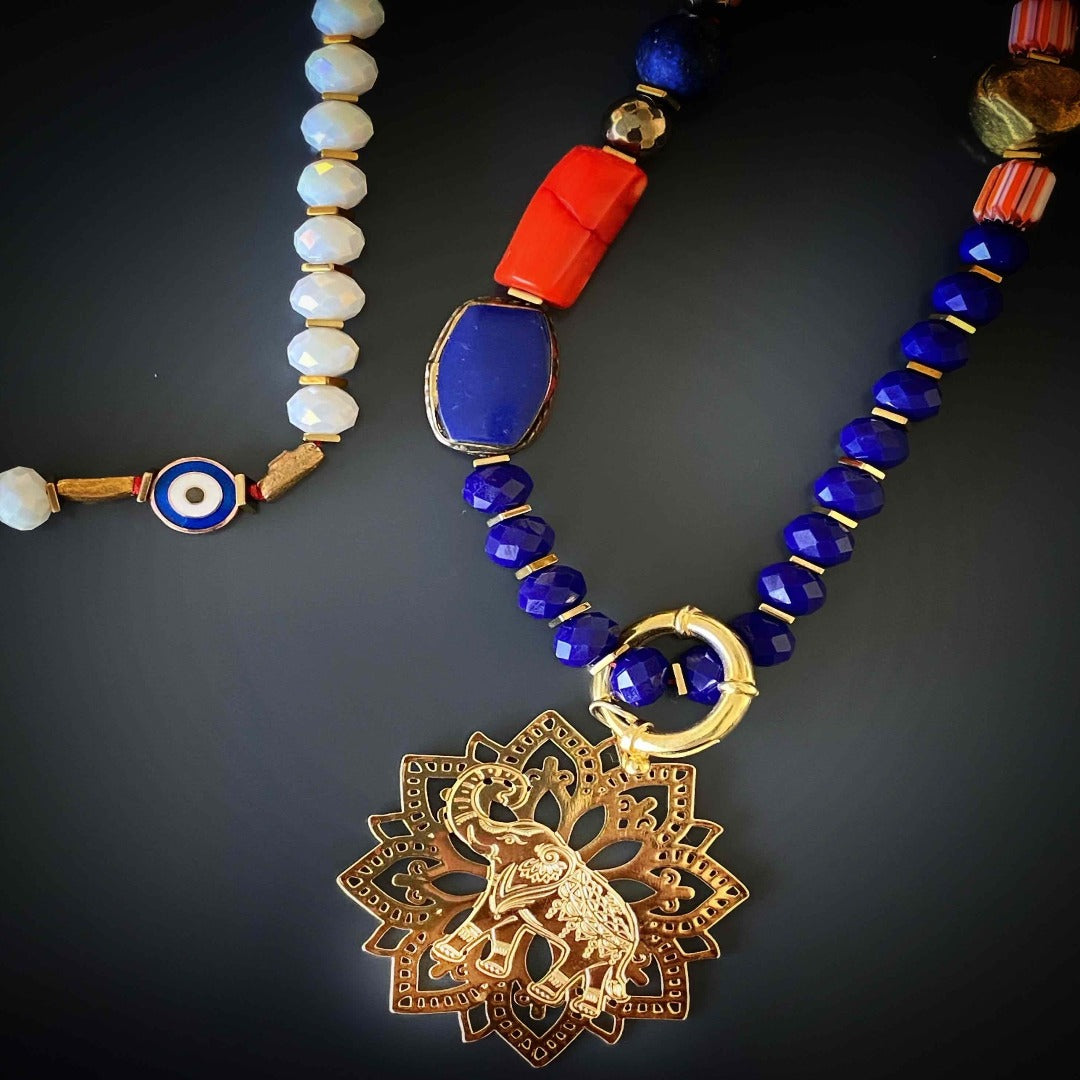 Spiritual Elephant Blue Evil Eye White Beaded Necklace
The Spiritual Elephant Necklace is here to bring you good luck. This handmade necklace is full of strong energy symbols with a lucky elephant pendant, evil eye charms and a butterfly charm combined with stylish crystal beads. You shouldn't miss out on this very special piece in my collection, handcrafted with care. You can also wear this unique necklace wrapped around twice for a layered look.
Elephants symbolize good luck, power and success all over the world. Since they are highly social animals, they also symbolize unity, loyalty and companionship.
The Evil Eye is a prominent symbol in Turkish and many other cultures, and is highly protective. Evil Eye is also called nazar. Evil Eye reflect ill intent and jealousy from the 'evil eye' back to the person thinking of it, hence protecting the wearer. They also bring good luck and are often found hanging in houses, workplaces and cars. They're also often given as a gift to loved ones.
Butterflies symbolize transformation, rebirth and playfulness. The life cycle of a butterfly has been inspiring to people through history and has come to symbolize spiritual transformation and rebirth into something greater.
I personally hand craft each piece, making them one of a kind and meaningful...Each piece is unique like we all are..
Details;
8mm white crystal beads

8mm navy blue crystal beads
Orange coral bead
Lapis lazuli and coral Nepal bead
Gold Color hematite stone spacers
Gold color Nepal bead
10mm lapis lazuli bead
Gold plated tube beads
Turquoise and blue enamel gold plated evil eye charm
8mm gold color hematite beads
Gold plated silver butterfly bead
Tiny green cube hematite beads
Tiny gold cube hematite beads
African blue glass bead
African orange and white glass beads
Gold plated silver with glass evil eye charm
Gold plated silver elephant pendant
Gold plated silver clasp
Necklace length 42" with 2 1/2" back chain and 2" pendant
Handmade in USA
Every Ebru Jewelry purchase will arrive wrapped in a gift box
Share