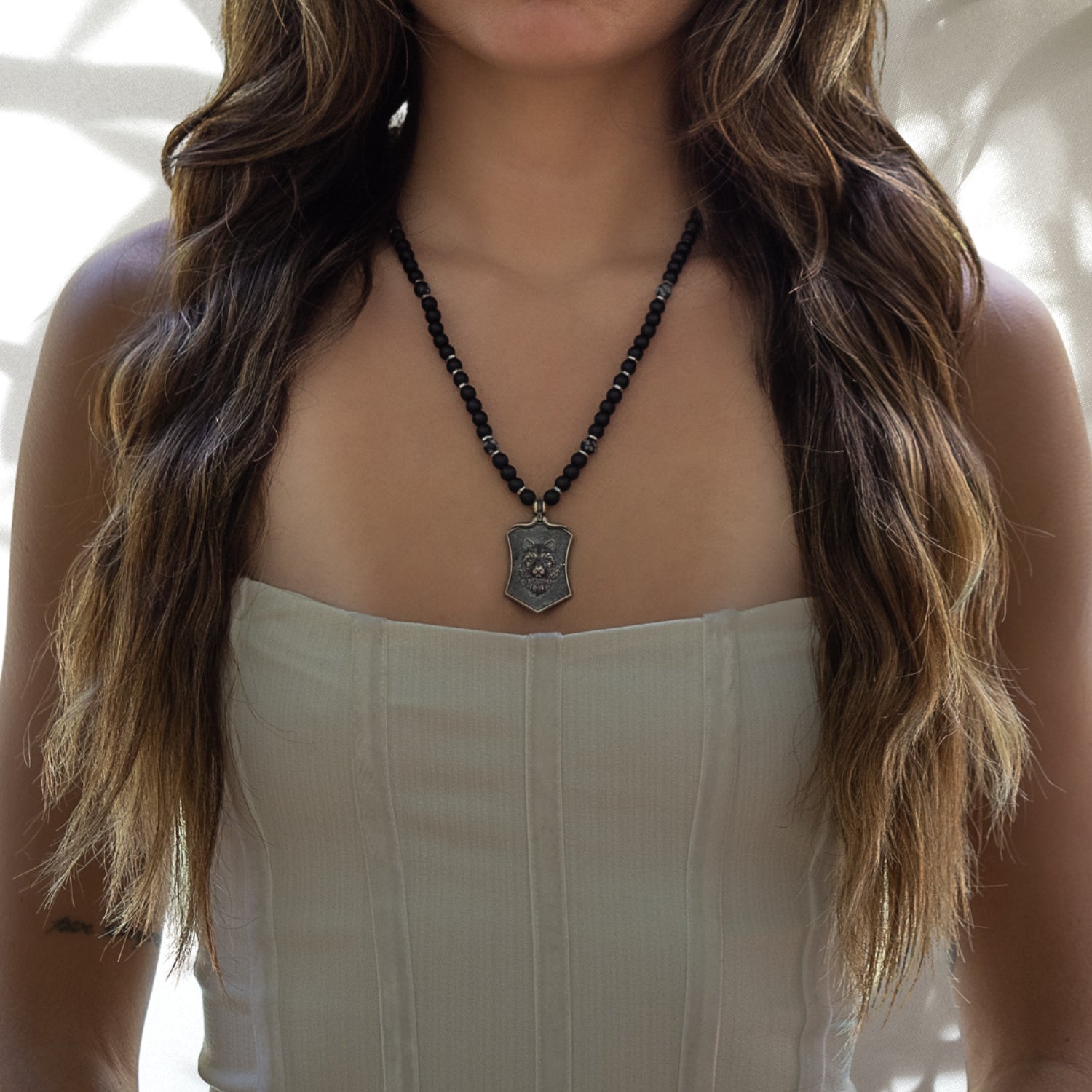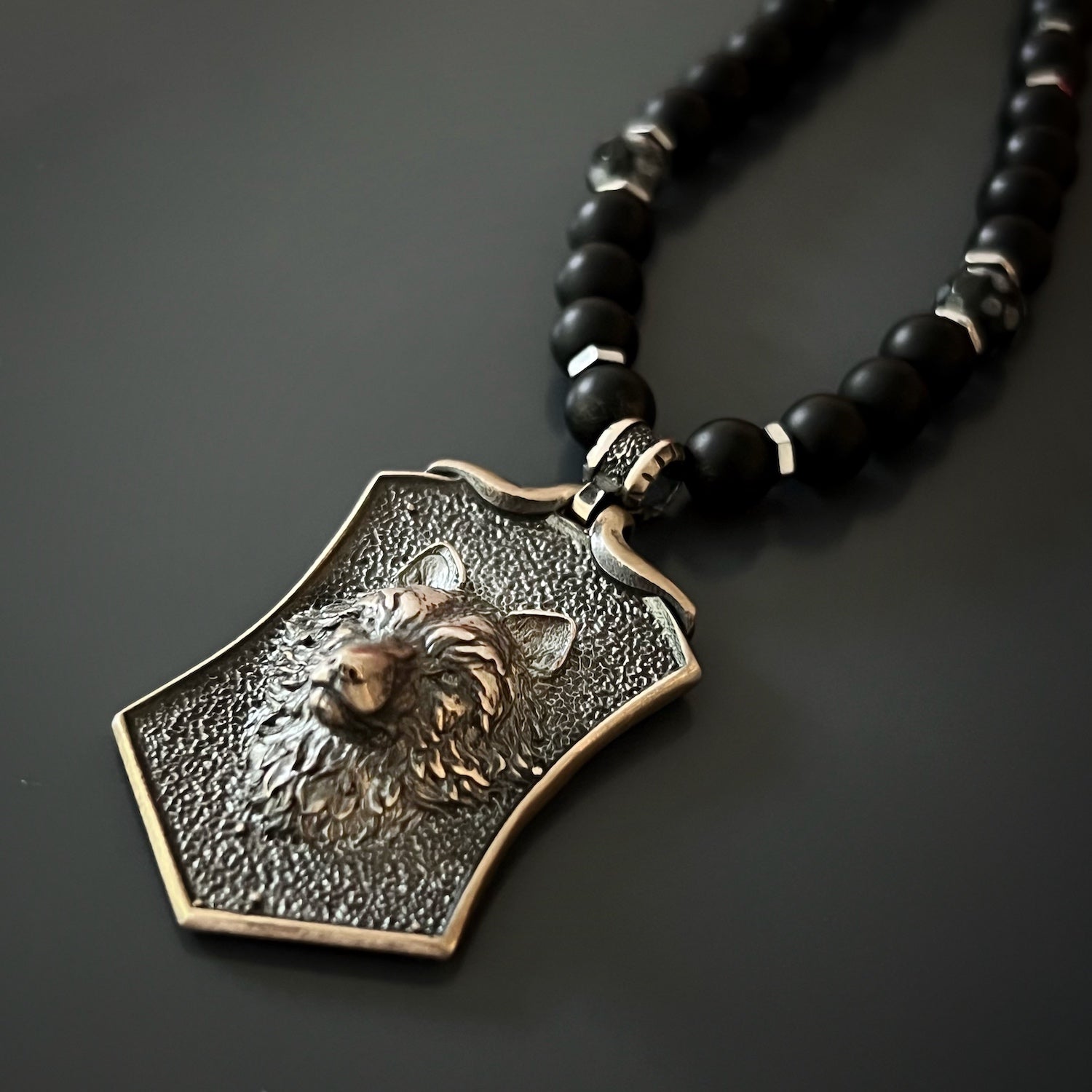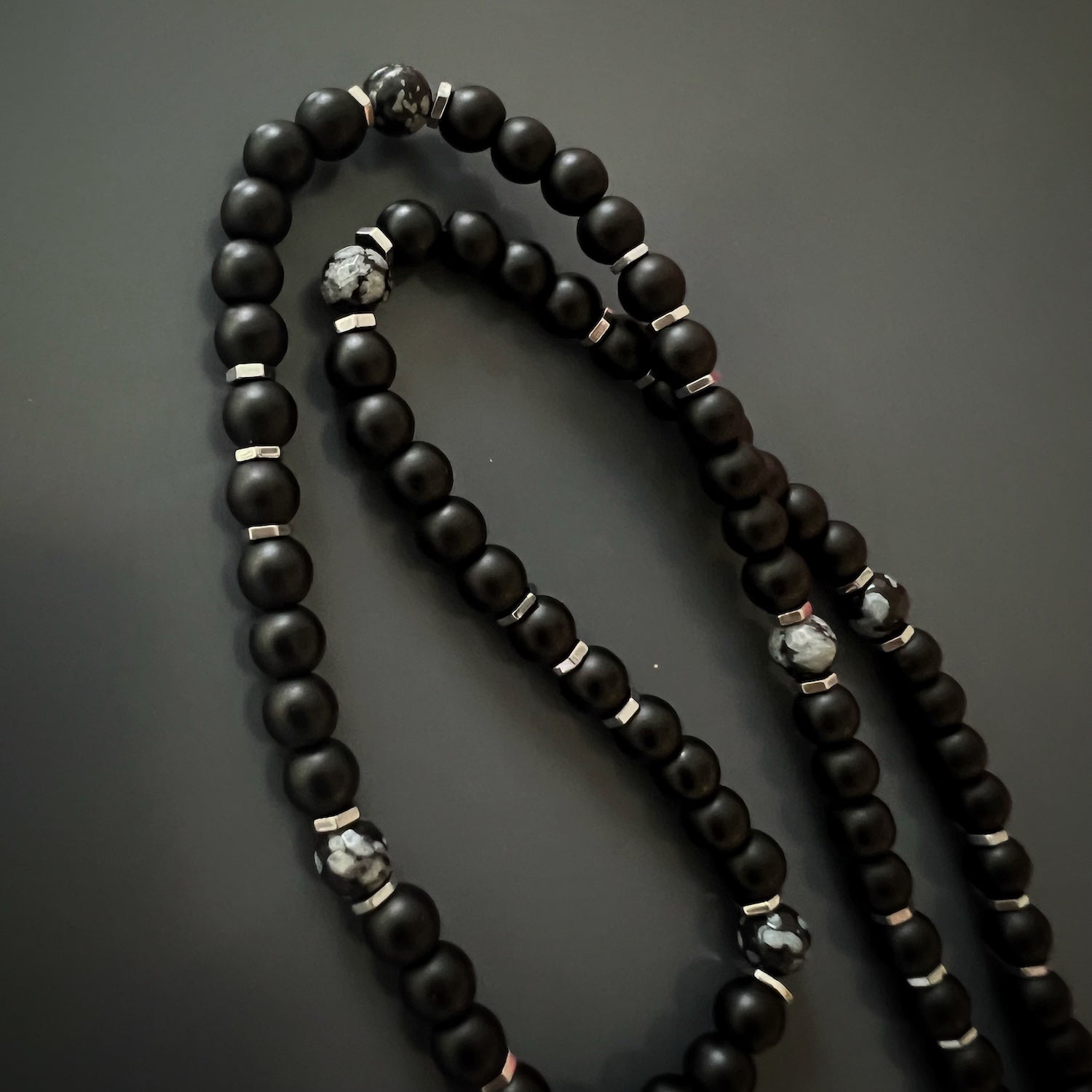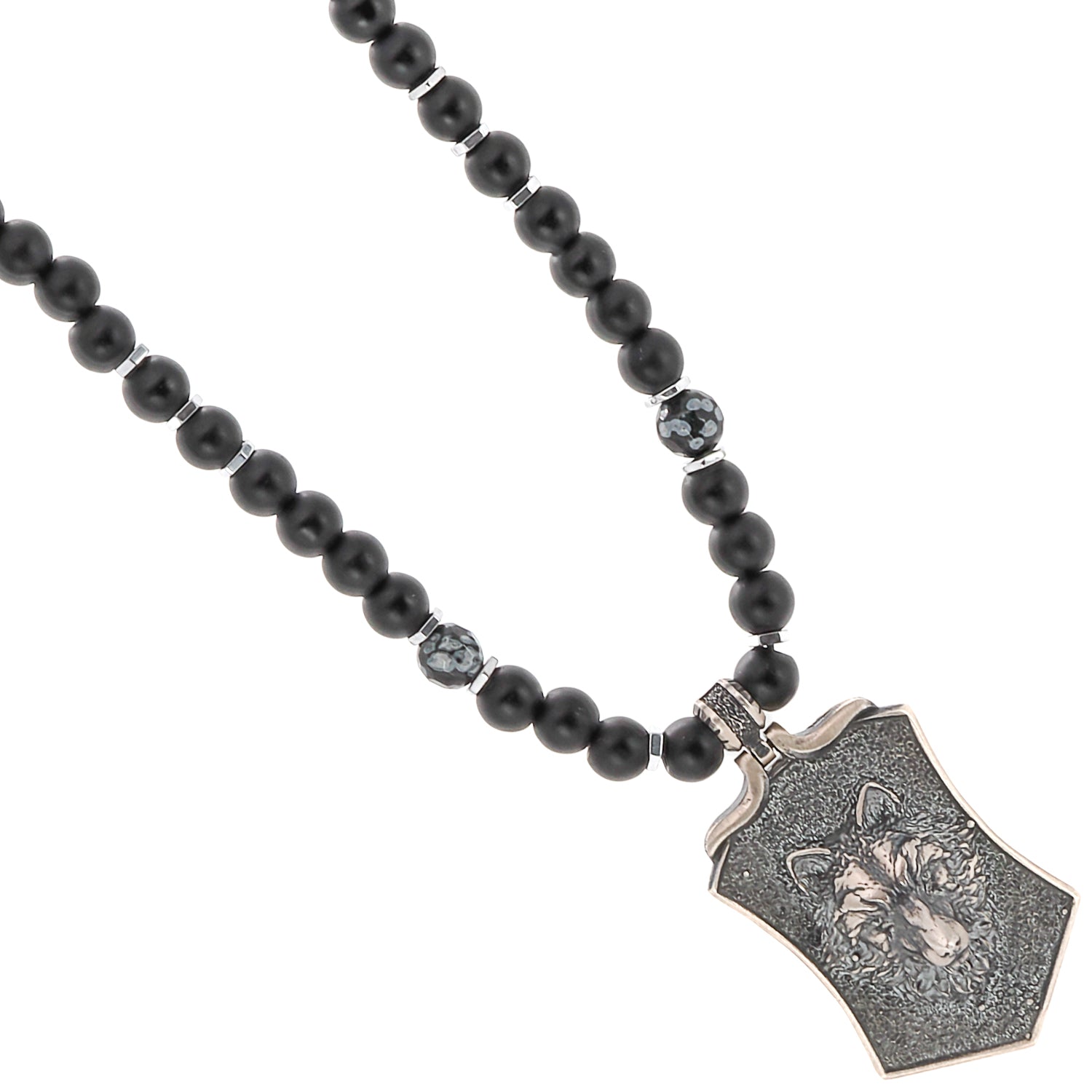 Spirit Onyx Wolf Beaded Necklace
The Spirit Onyx Wolf Beaded Necklace is a truly unique piece of handmade jewelry that is both striking and meaningful. Whether you wear it for its aesthetic beauty or its symbolic significance. The sterling silver wolf pendant is intricately designed with exquisite detailing and craftsmanship. The wolf is a symbol of strength, loyalty, and freedom, and is often associated with the wild and untamed spirit of nature. The pendant also features a wolf claw at the back, which adds to its unique and authentic charm.
The black onyx beads is known for its grounding and protective qualities, while the snowflake obsidian is said to help release negativity and promote balance. Together, they create a powerful combination of energy that will keep the wearer feeling grounded and centered.
This handmade necklace is perfect for those who appreciate the beauty and power of nature, and who want to connect with their own inner strength and spirit. It can be worn with casual or formal attire, making it a versatile and timeless accessory.
I personally hand craft each piece, making them one of a kind and meaningful...Each piece is unique like we all are..
Details;
6mm Black onyx beads

6mm Snowflake obsidian stone beads
Silver color hematite stone spacers
Handmade 925 Solid Silver Pendant 
Necklace Length 20'' 
Pendant height 1.5'' width 1''

Handmade in USA
Every Ebru Jewelry purchase will arrive wrapped in a gift box
Share