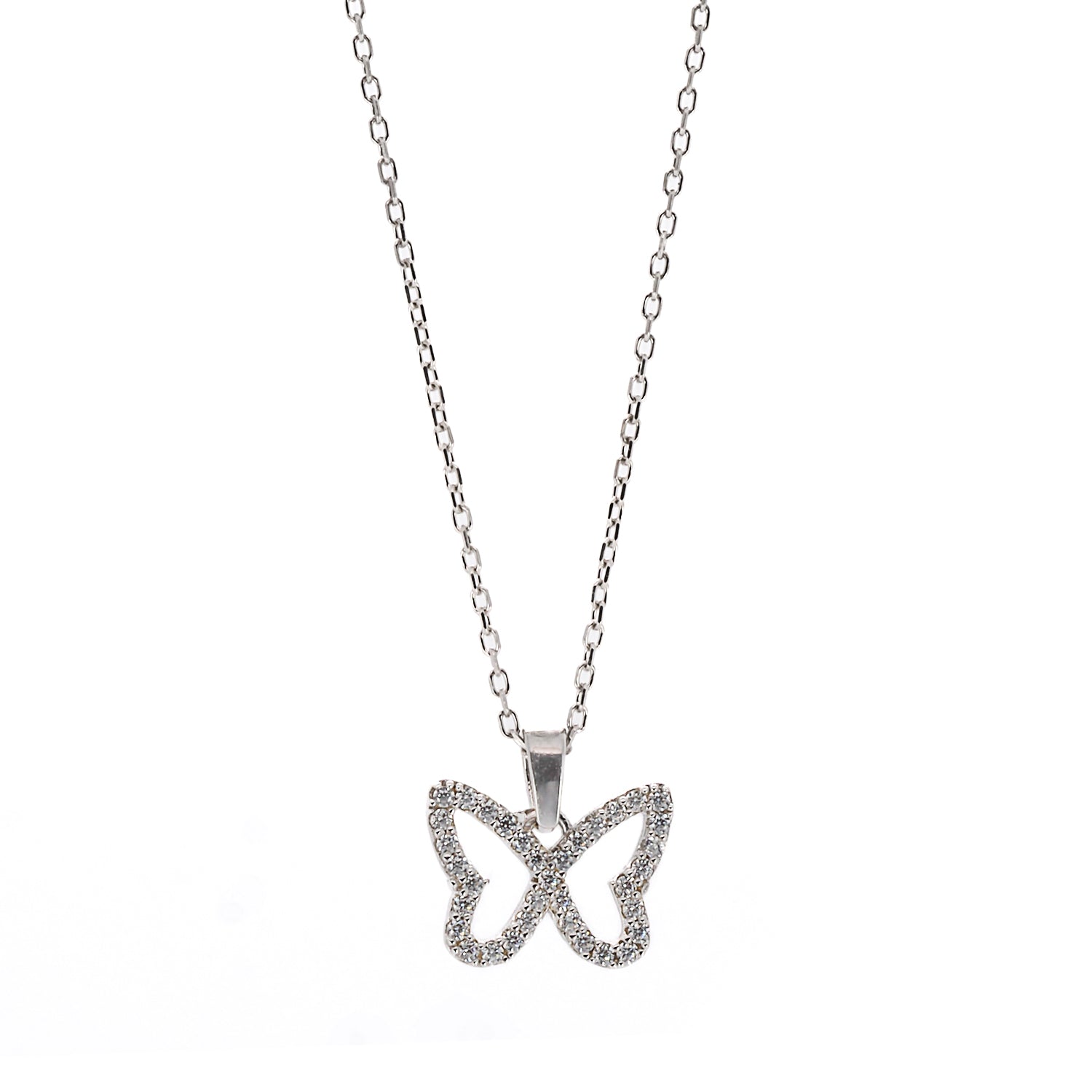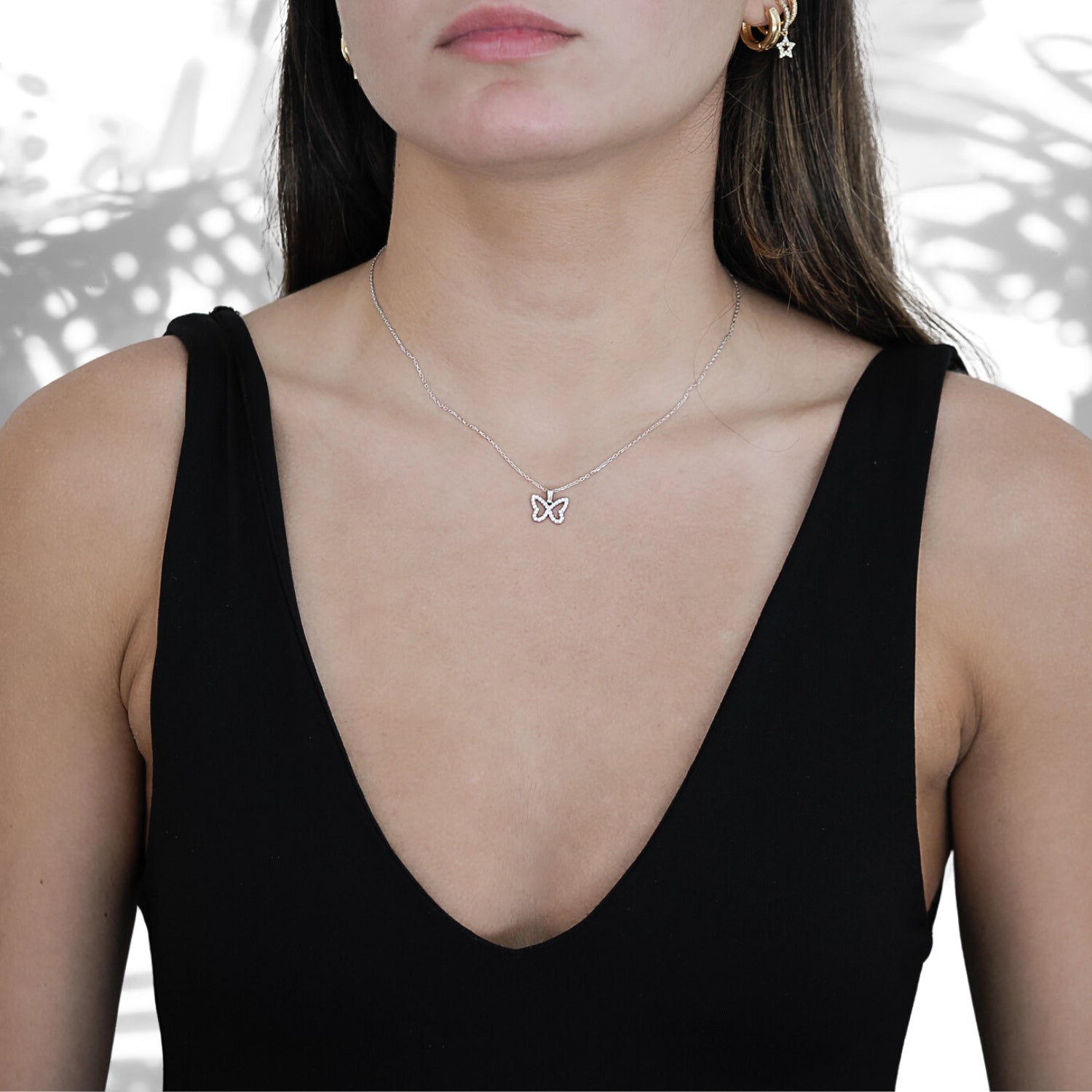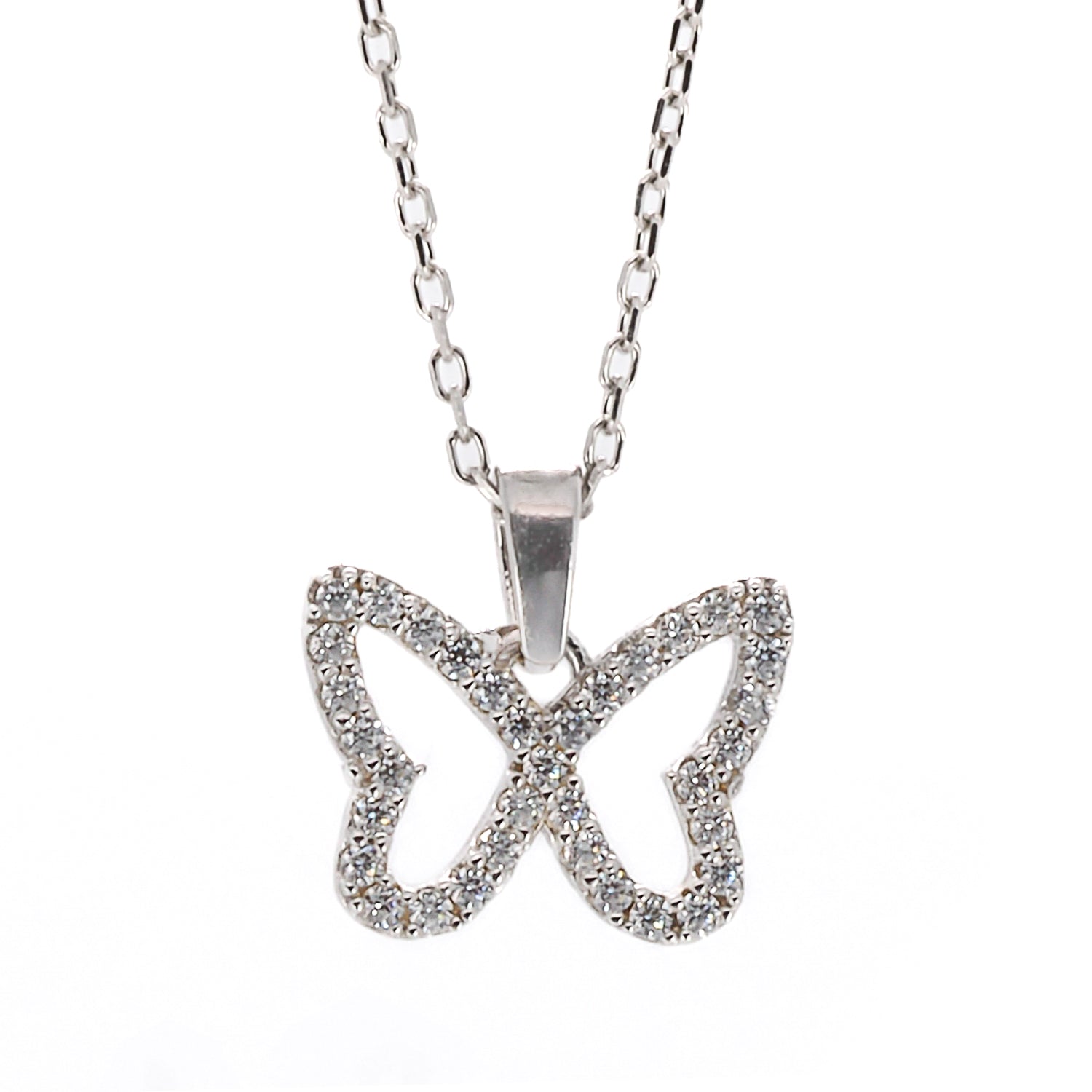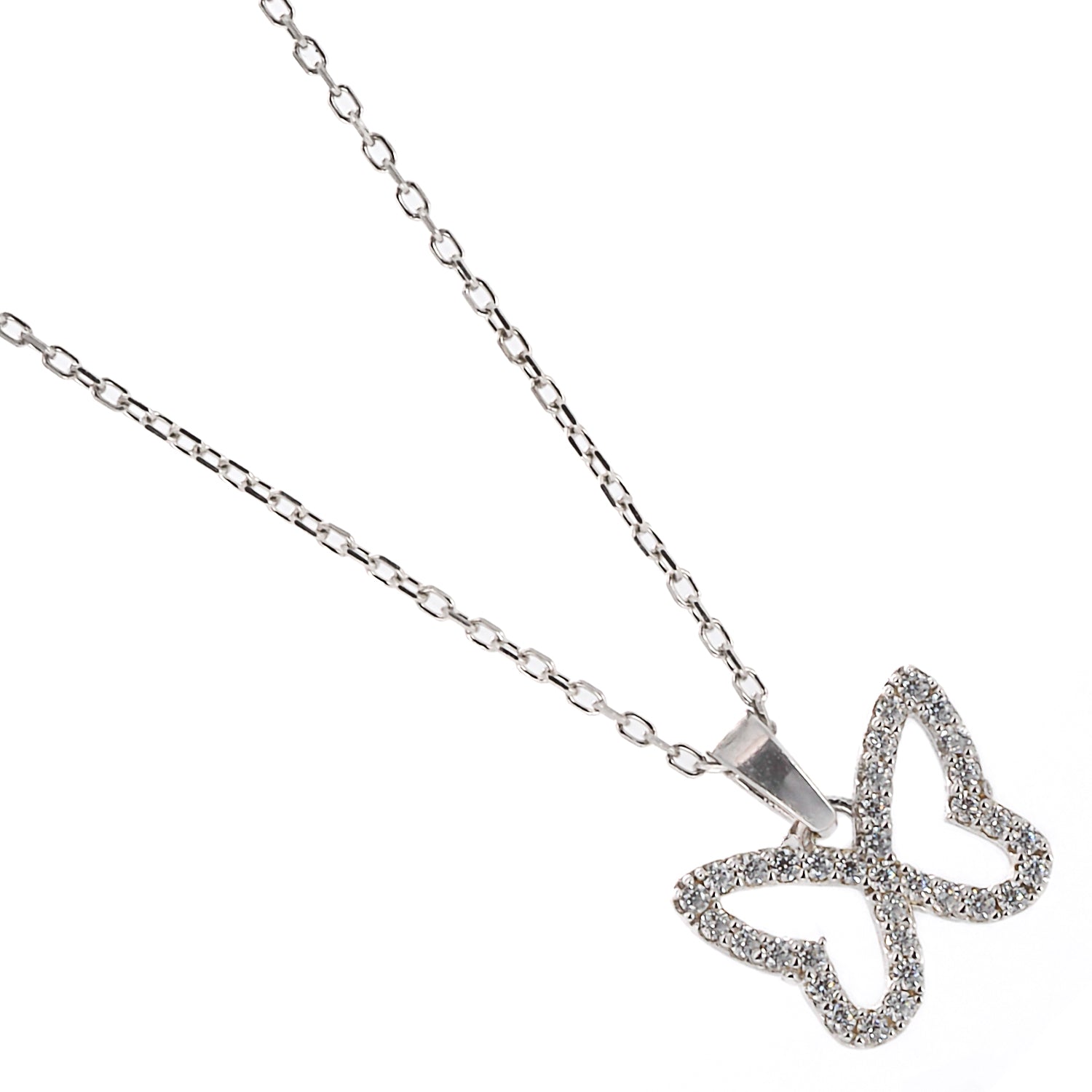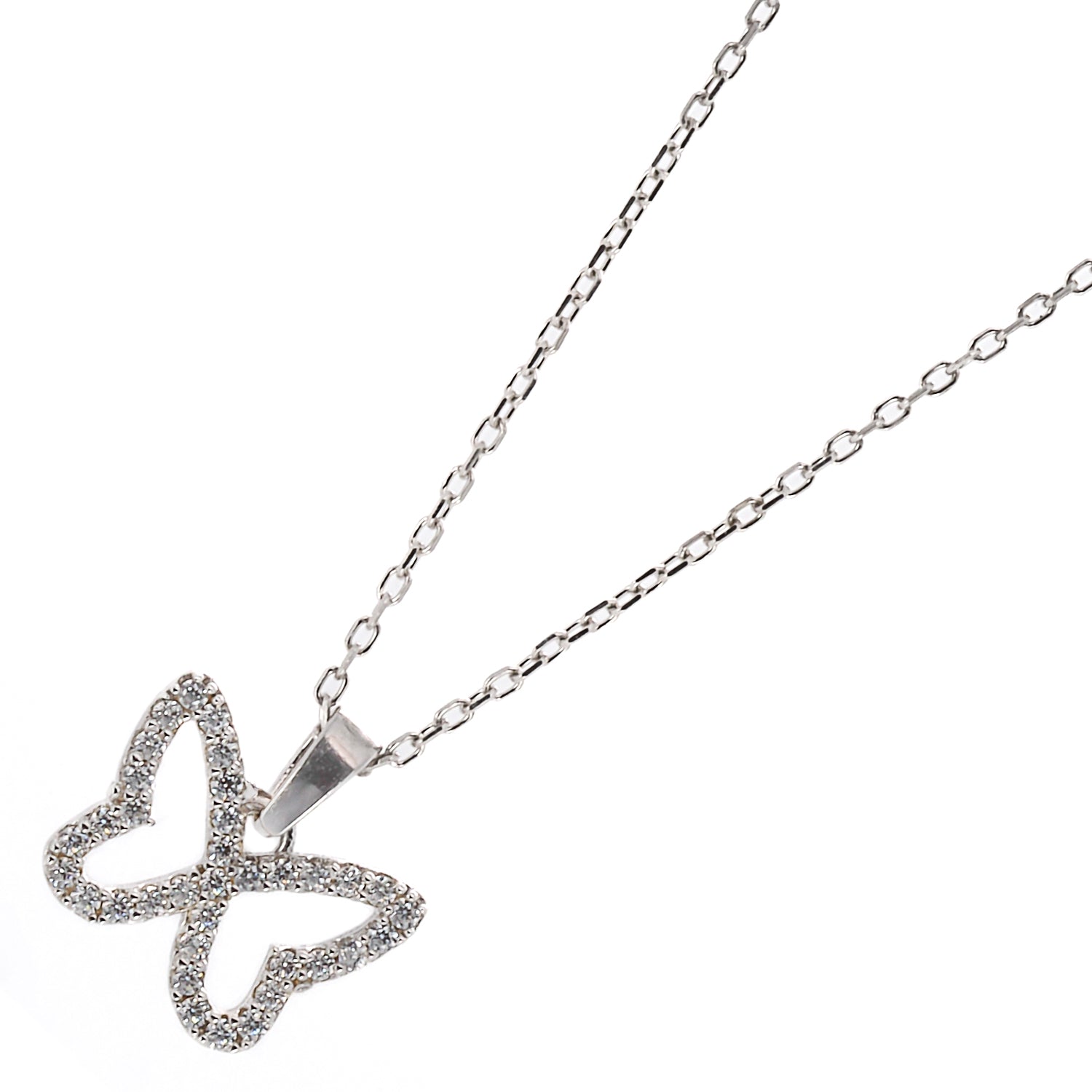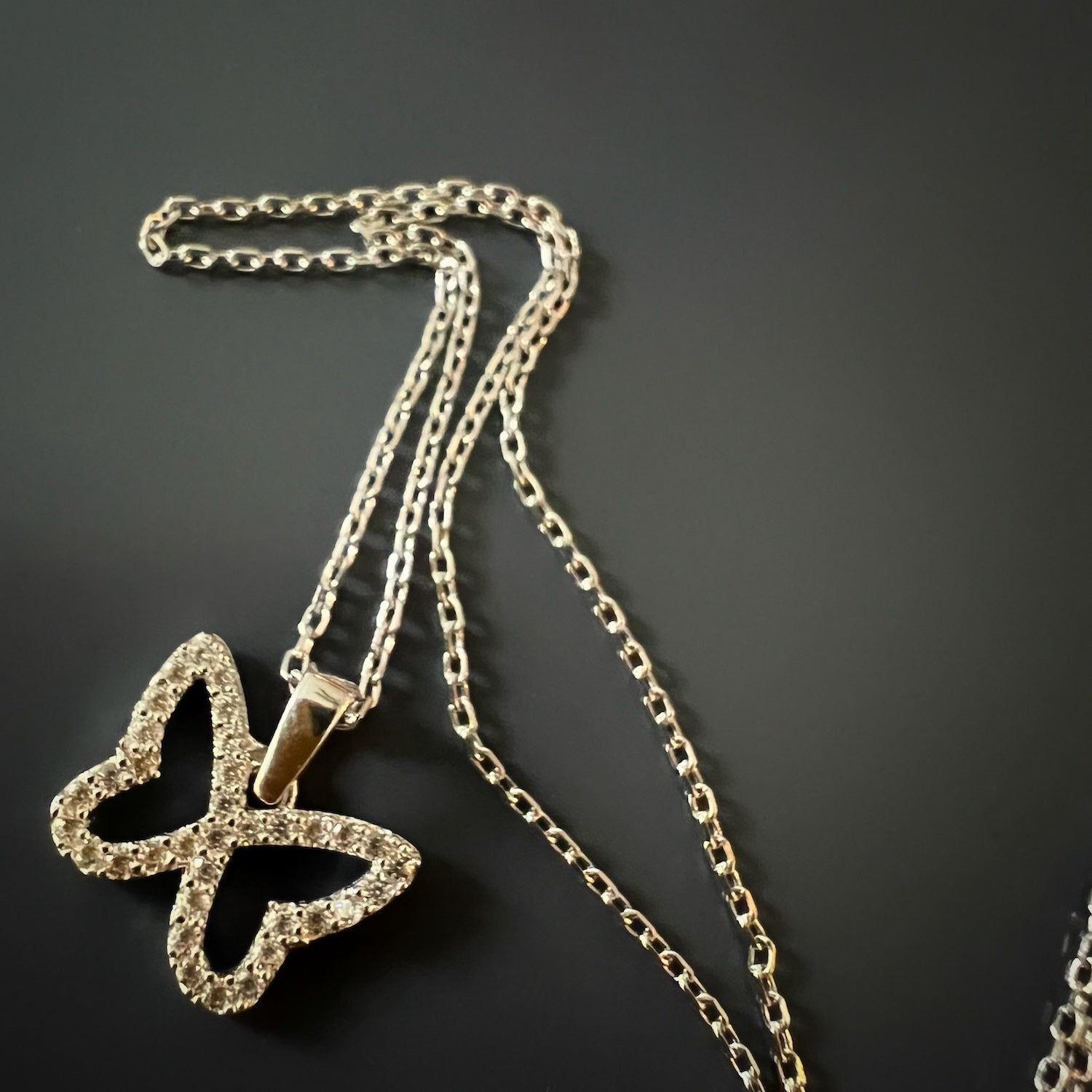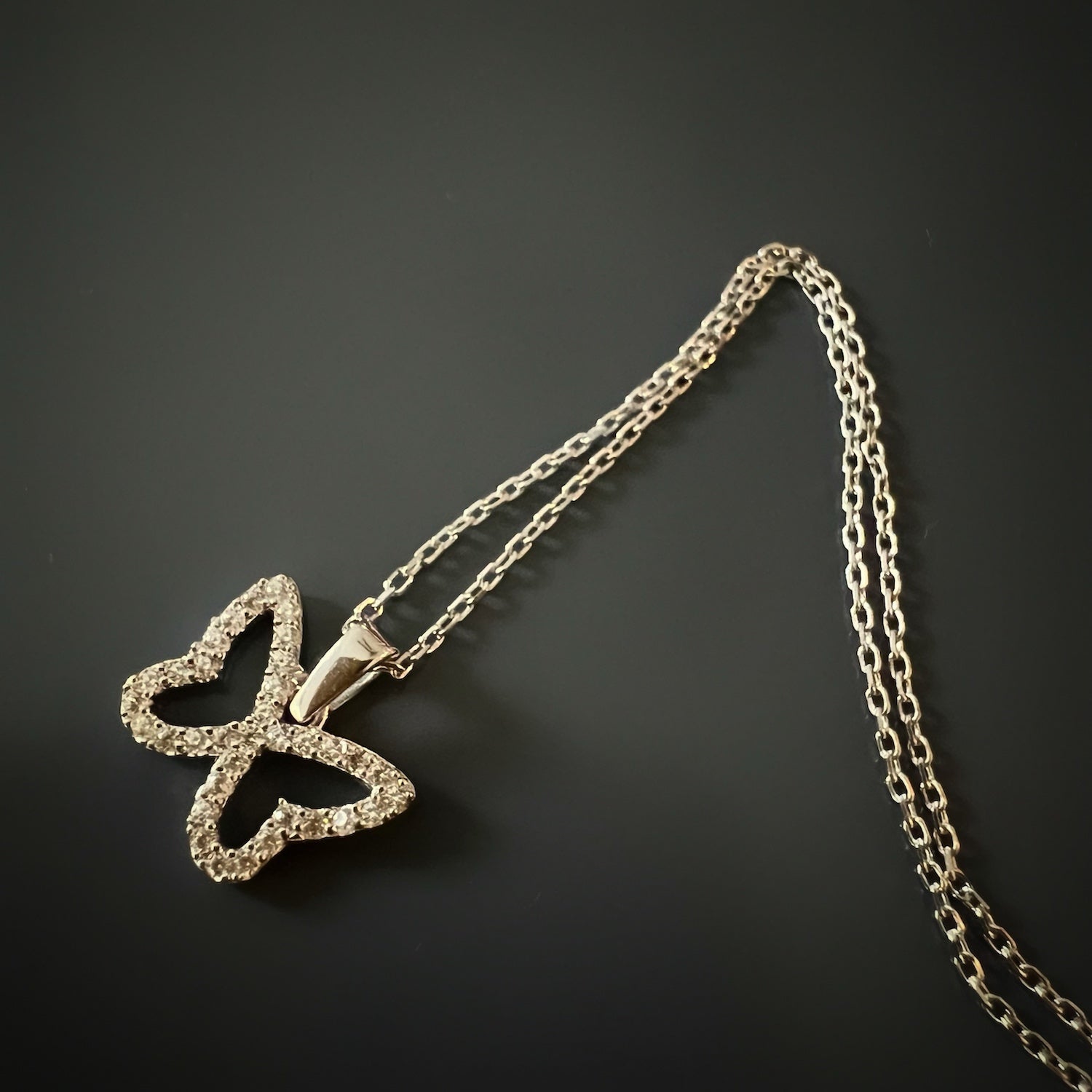 Silver Sparkly Butterfly Necklace
The Silver Sparkly Butterfly Necklace, a delightful piece of handmade jewelry that exudes elegance and grace.The necklace features a dainty chain made of sterling silver. 
At the heart of this necklace is a captivating butterfly pendant, adorned with sparkly CZ diamonds. The delicate design of the butterfly is meticulously crafted to capture the essence of its natural beauty. The CZ diamonds, carefully set within the pendant, create a mesmerizing display of sparkle and radiance, reflecting light from every angle.
Butterflies are often associated with transformation, growth, and beauty, making this necklace an ideal gift for someone.

I personally hand craft each piece, making them one of a kind and meaningful...Each piece is unique like we all are...
Details;
925 Sterling silver 
Necklace length 16" and 3'' extender
Pendant height 0.5''
Pendant width 0.5''
Handmade in USA
Every Ebru Jewelry purchase will arrive wrapped in a gift box
Share