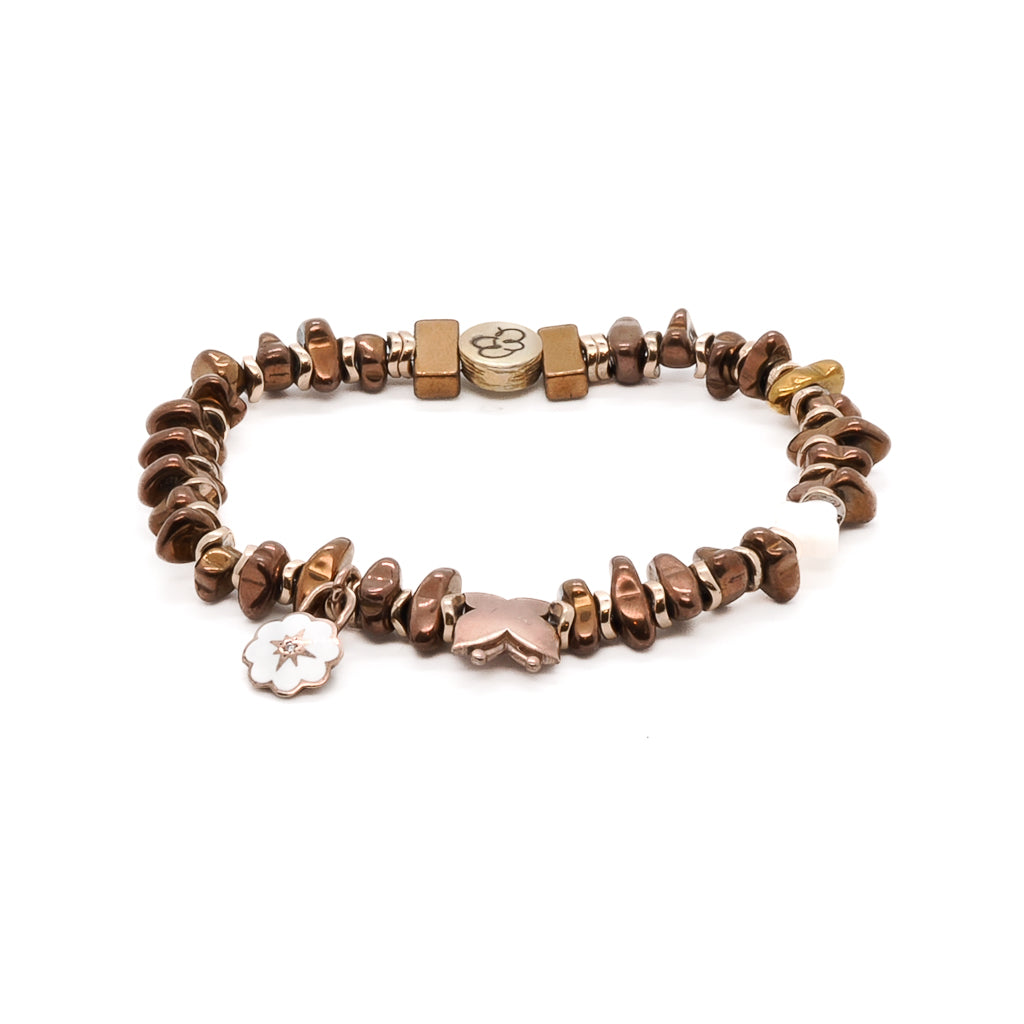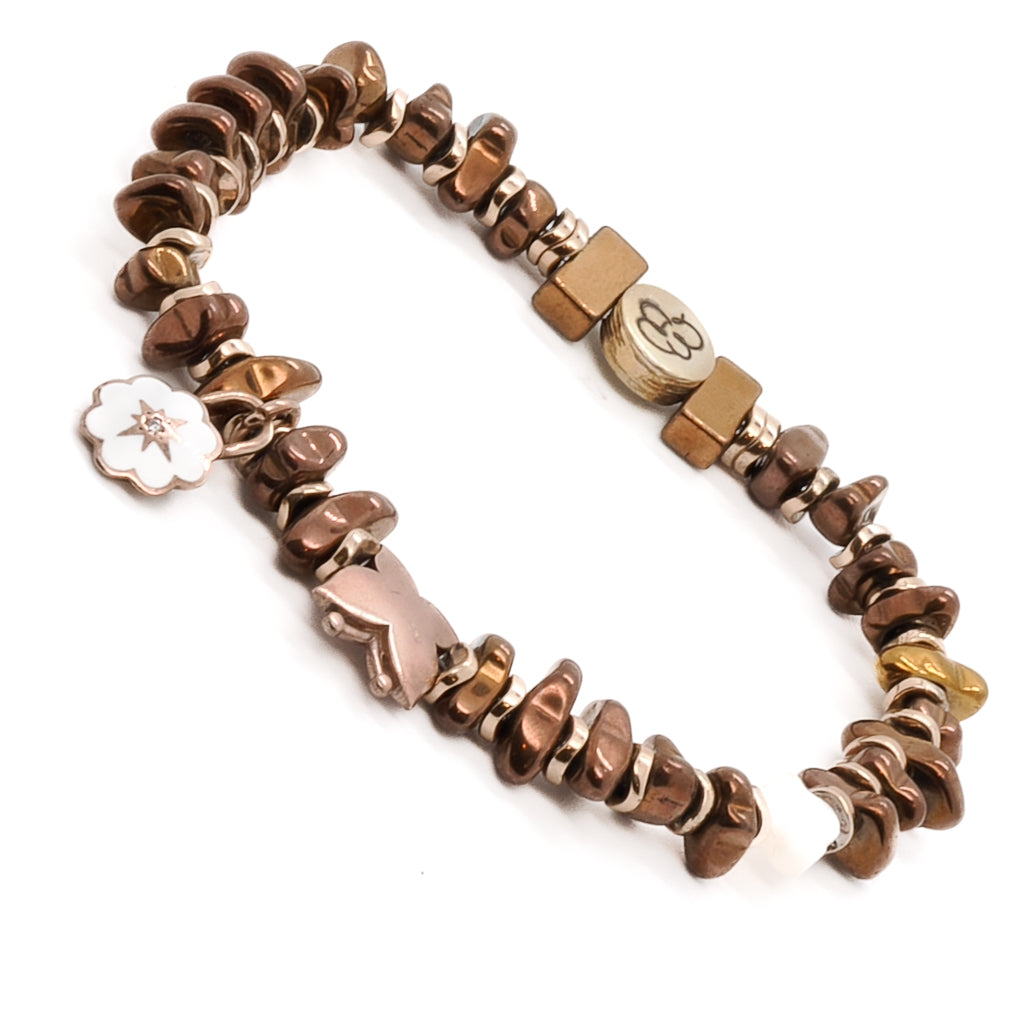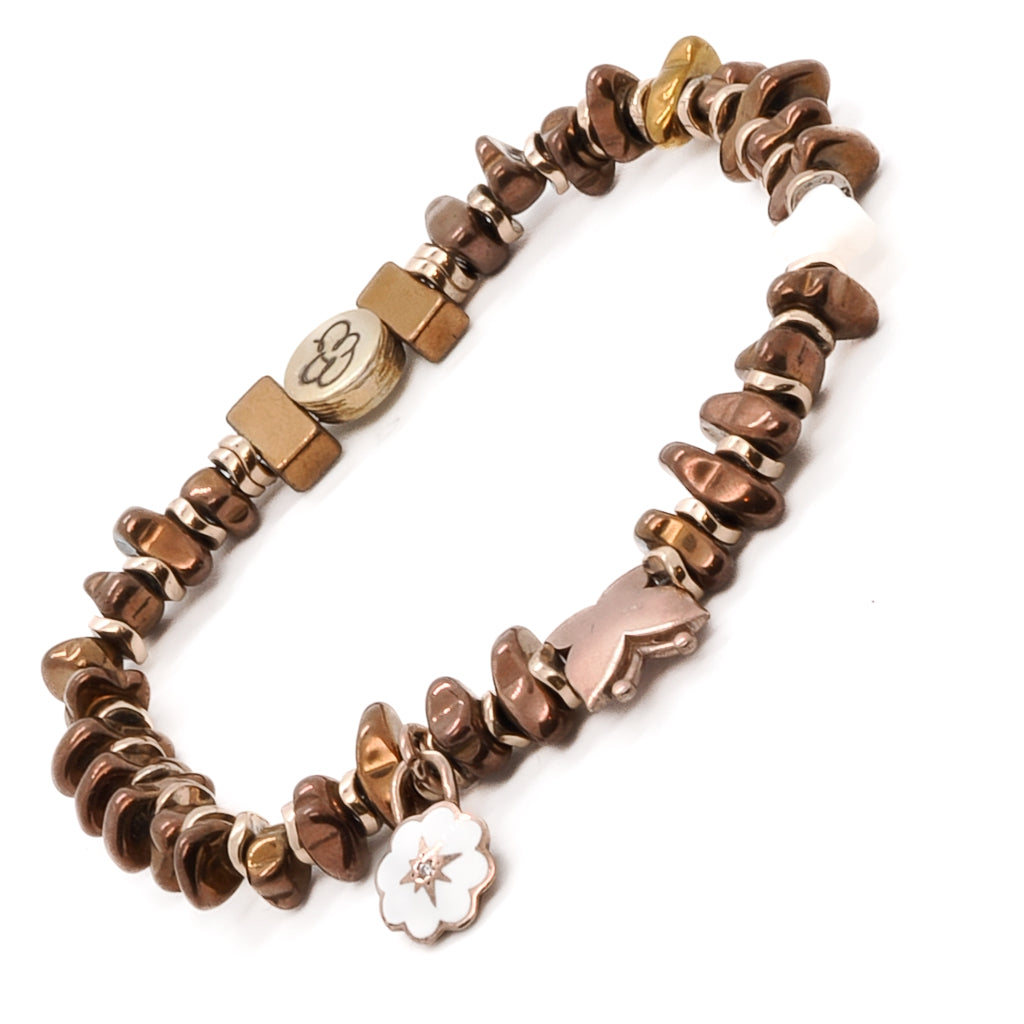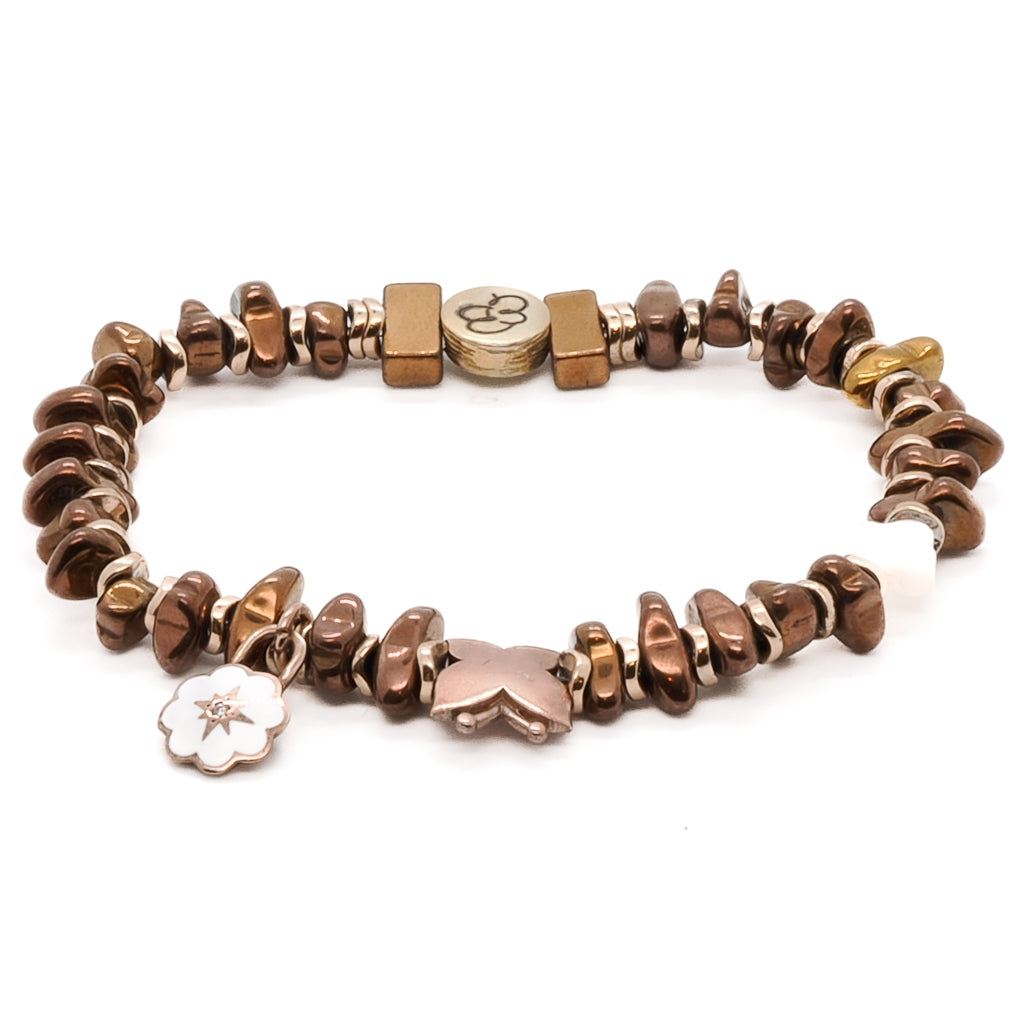 Rose Energy Spring Bracelet
The Rose Energy Spring Bracelet is a captivating piece of handmade jewelry that exudes elegance and grace. Enhancing the bracelet's enchanting nature are the 925 Sterling silver rose gold plated charms. The butterfly charm represents transformation, growth, and beauty. Its intricate design captures the delicate and graceful essence of a butterfly, making it a symbol of freedom and new beginnings. The flower charm, with its white enamel detailing, adds a touch of purity and innocence to the bracelet.
The Rose Energy Spring Bracelet is more than just a fashionable accessory. It carries a sense of elegance, femininity, and the transformative power of nature.
I personally hand craft each piece, making them one of a kind and meaningful...Each piece is unique like we all are..
Details;
Rose gold color hematite beads
Rose gold color rectangle hematite beads
Pearl alhambra bead
Rose gold color hematite spacers
925 Silver rose gold plated butterfly charm
925 silver rose gold plated flower charm with white enamel
925 silver 14k gold plated Ebru logo bead
Bracelet size 6 " on high quality stretchy jewelry cord. Contact me if you need any adjustments.
Handmade in USA
Every Ebru Jewelry purchase will arrive wrapped in a gift box
Share