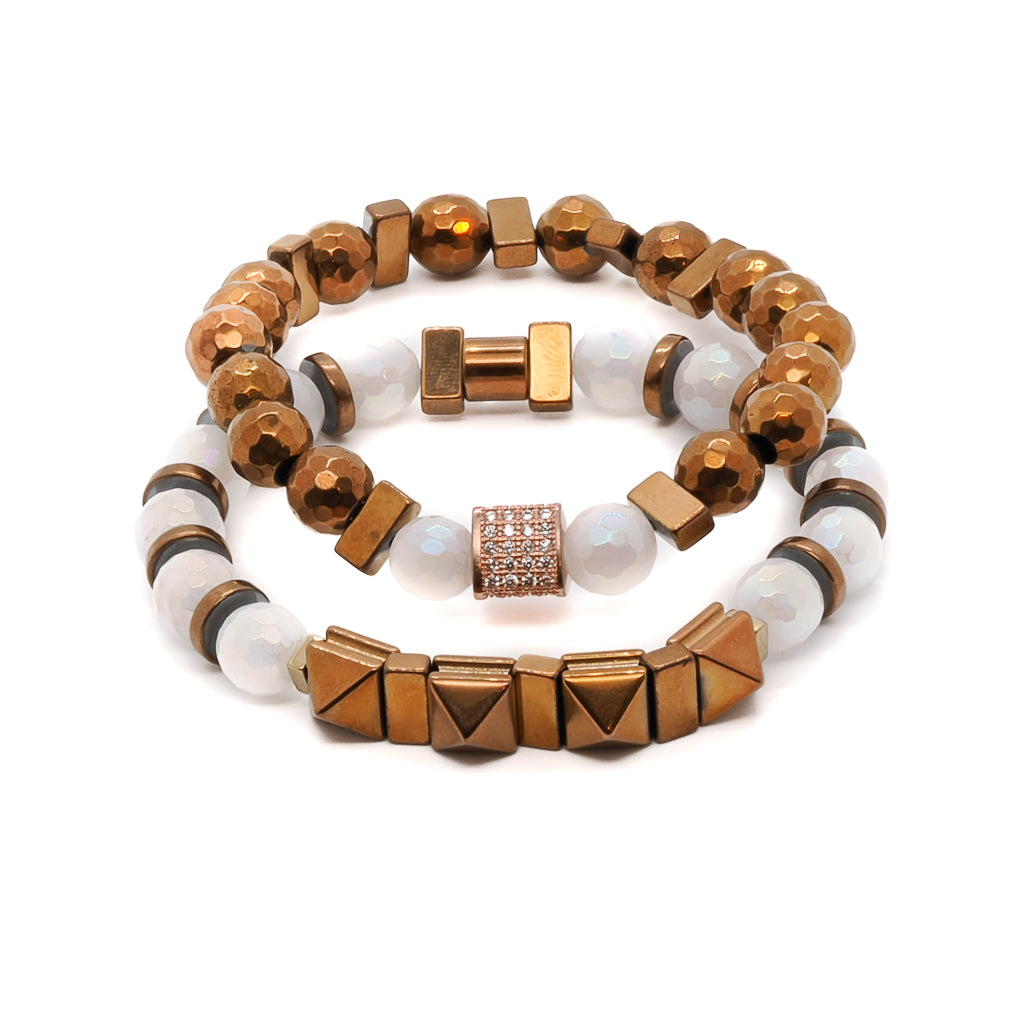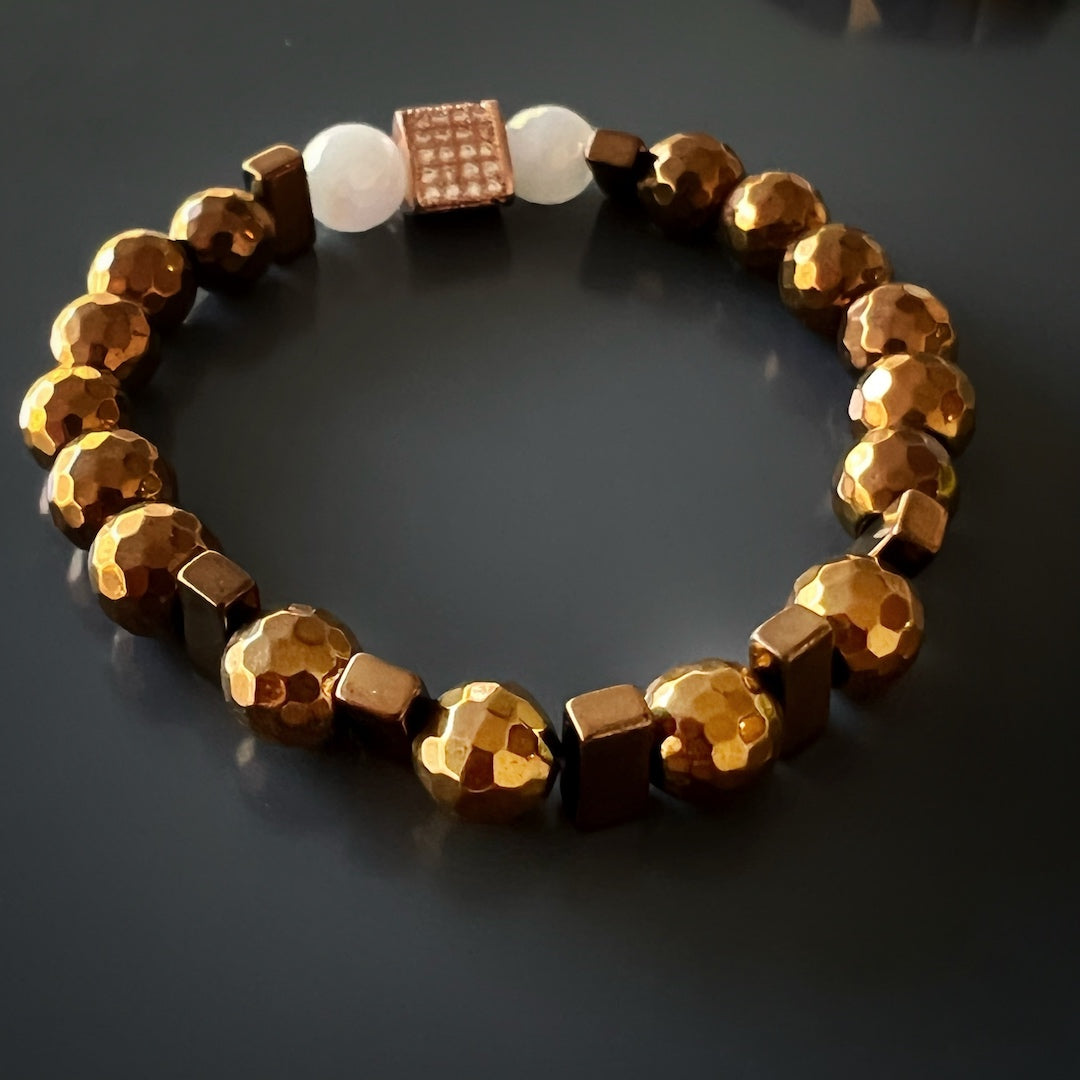 Rose Energy Quartz Bracelet Set
The Rose Energy Quartz Bracelet Set is a simple, stylish and elegant handmade piece to add to any outfit. This unique series features energetically powerful quartz and hematite stones in rose gold color to brighten up your life and mood.
Hematite is a powerful, grounding stone. This powerful stone has strong protective properties and was even used to make war paint by Native Americans thanks to its protection powers. It resonates with the root chakra, and gives the wearer clarity and stability of mind.
Rose Quartz is known as the stone of love and is revered for bringing goddess energy. They resonate with the throat and heart chakras to bring you compassion, honesty and unconditional love. This lovely crystal will help you with fixing relationships, grief, and to bring love and light to your life.
I personally hand craft each piece, making them one of a kind and meaningful...Each piece is unique like we all are..
Details;
Rose gold color hematite stud beads
Rose gold color rondelle hematite beads
8 mm Quartz stone beads
8 mm Rose gold color faceted hematite stone beads
Rose gold plated accent bead with zircon
Bracelet size 6 1/2" on high quality stretchy jewelry cord. Contact me if you need any adjustments.
Handmade in USA
Every Ebru Jewelry purchase will arrive wrapped in a gift box
Share