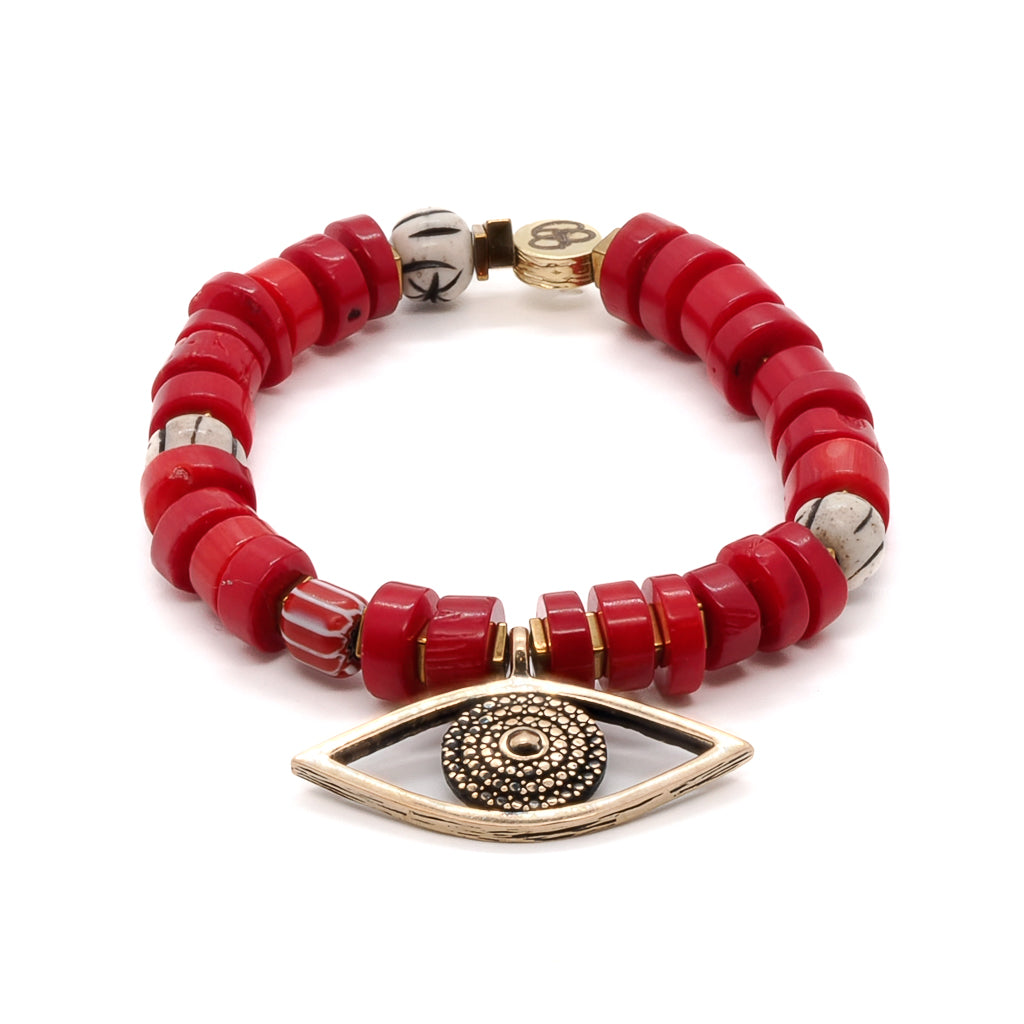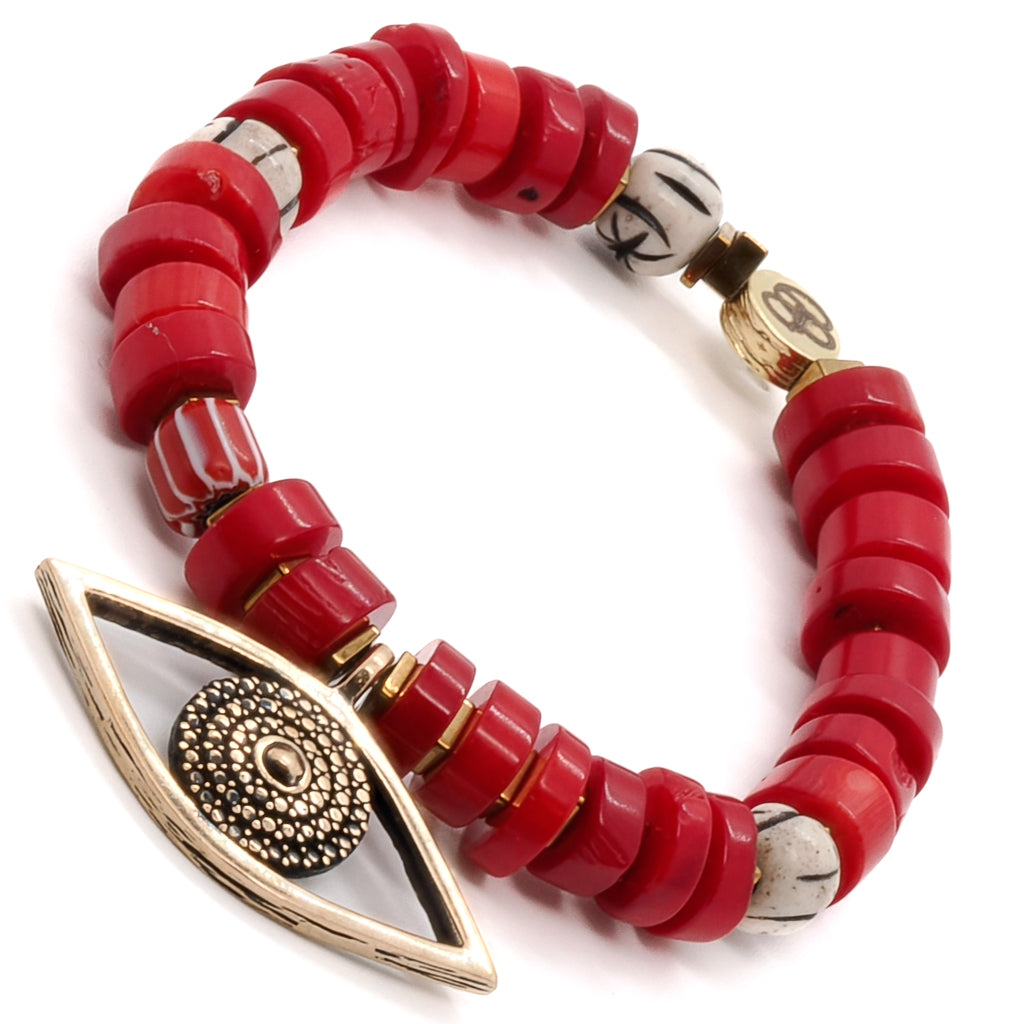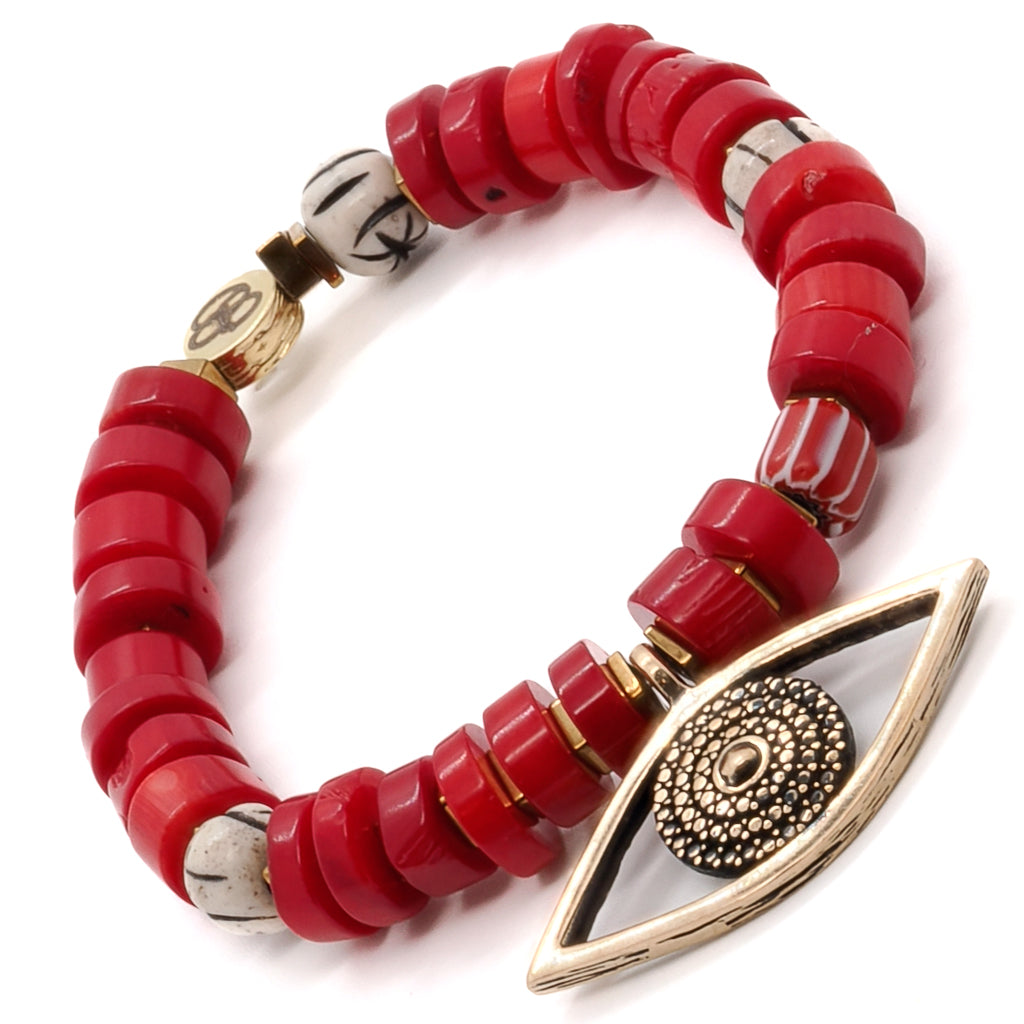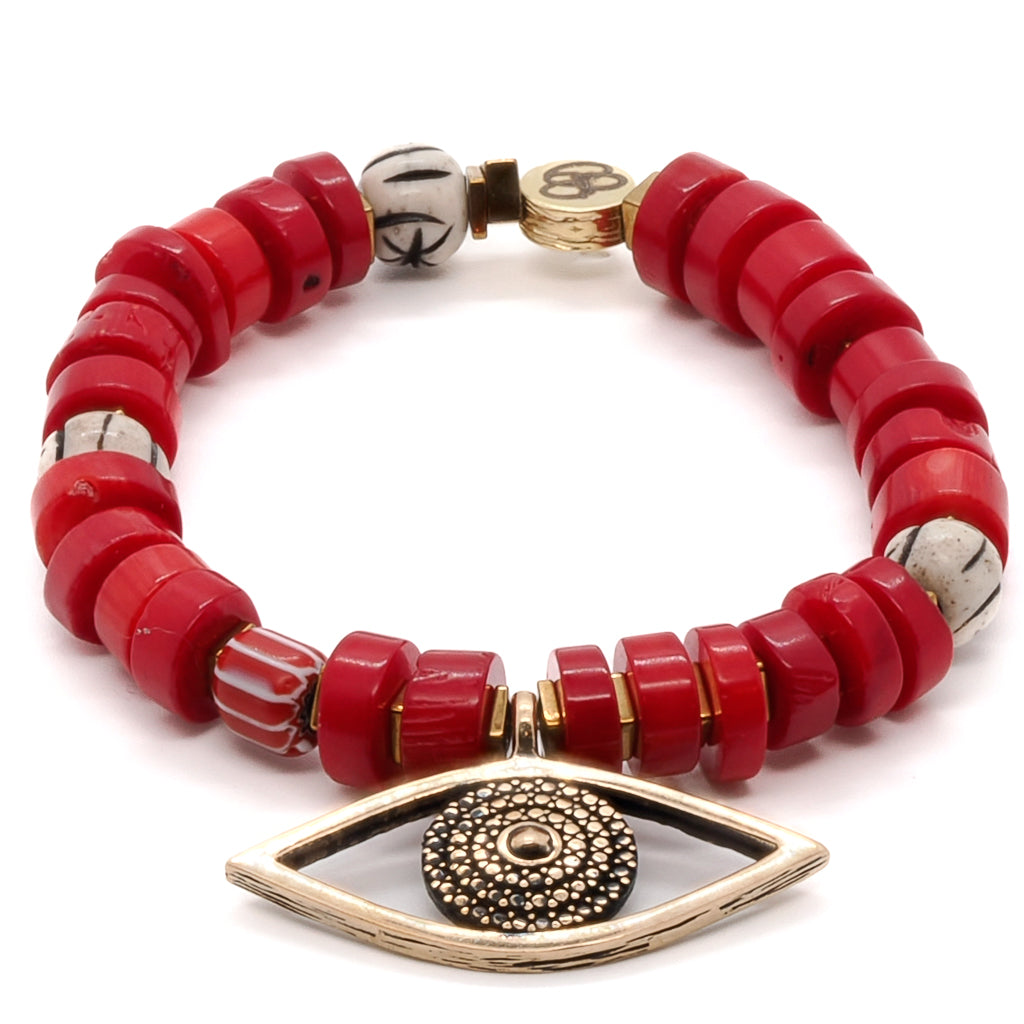 Red Coral Chunky Evil Eye Beaded Bracelet
Embrace the spiritual significance and positive energy of the Red Coral Chunky Evil Eye Beaded Bracelet . Let it be a source of comfort and protection during the holiday season and beyond, and allow its vibrant red coral beads and powerful Evil Eye charm to empower you with a sense of spiritual well-being. Share this meaningful gift to spread love, positivity, and protection during the festive season.
The centerpiece of this Red Coral Chunky Evil Eye Beaded Bracelet is a chunky Evil Eye charm. The Evil Eye is a symbol revered across cultures for its protective qualities, believed to ward off negative energies and protect against envy and malevolence. The bold presence of this charm adds a powerful layer of protection to the bracelet, making it a potent talisman for the wearer.
This bracelet carries a message of strength, mindfulness, and the power of positive energy. Whether you wear it yourself or gift it to a loved one, it's a thoughtful token of care and protection.
I personally hand craft each piece, making them one of a kind and meaningful...Each piece is unique like we all are..
Details;
Red coral beads
Hematite stone spacers
Nepal evil eye beads
Red and white African beads
925 silver 24k gold plated Ebru Jewelry logo bead
Bronze on gold plated evil eye charm
Bracelet size 6" on stretchy high quality jewelry cord.
Contact me if you need any adjustments
Handmade in USA
Every Ebru Jewelry purchase will arrive wrapped in a gift box
Share