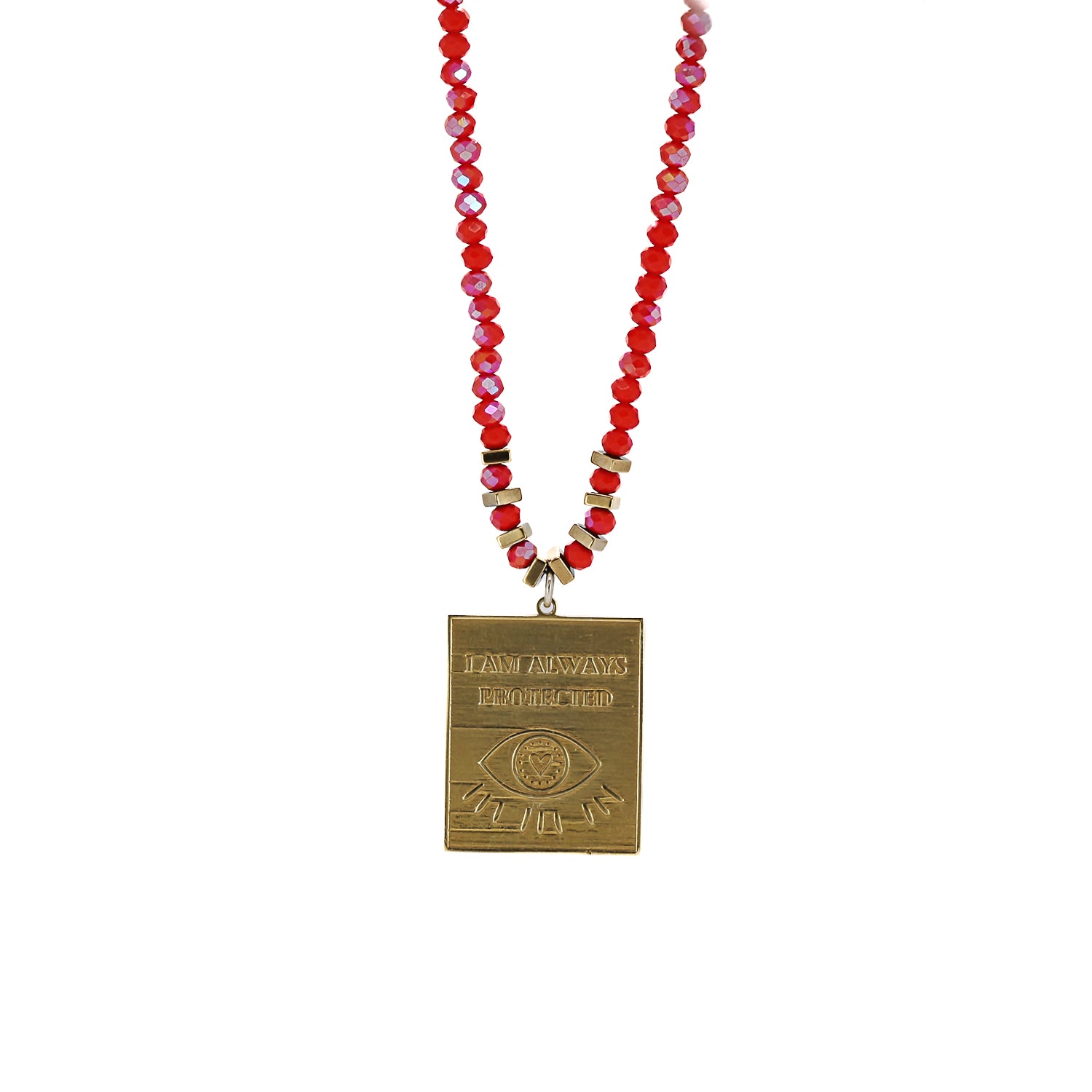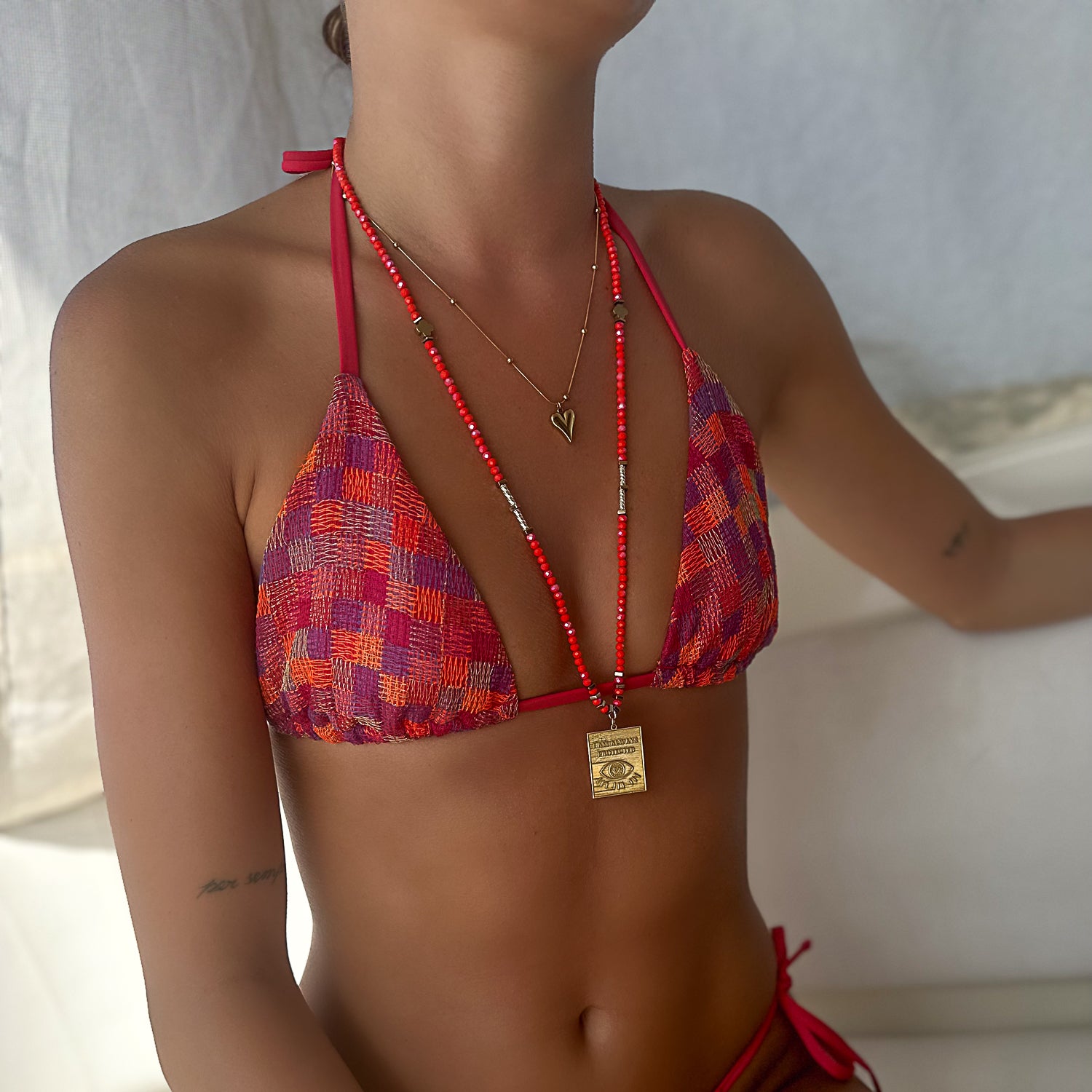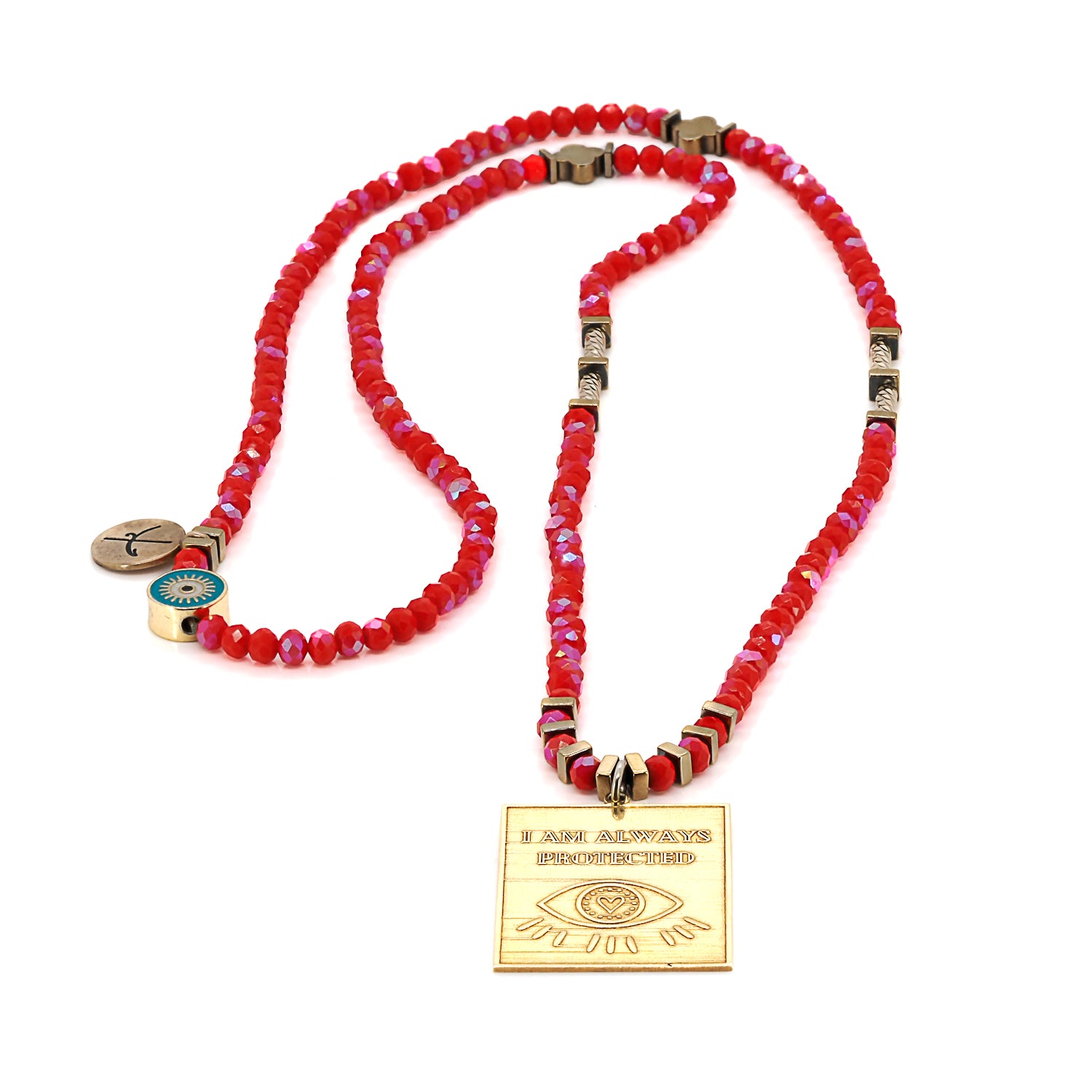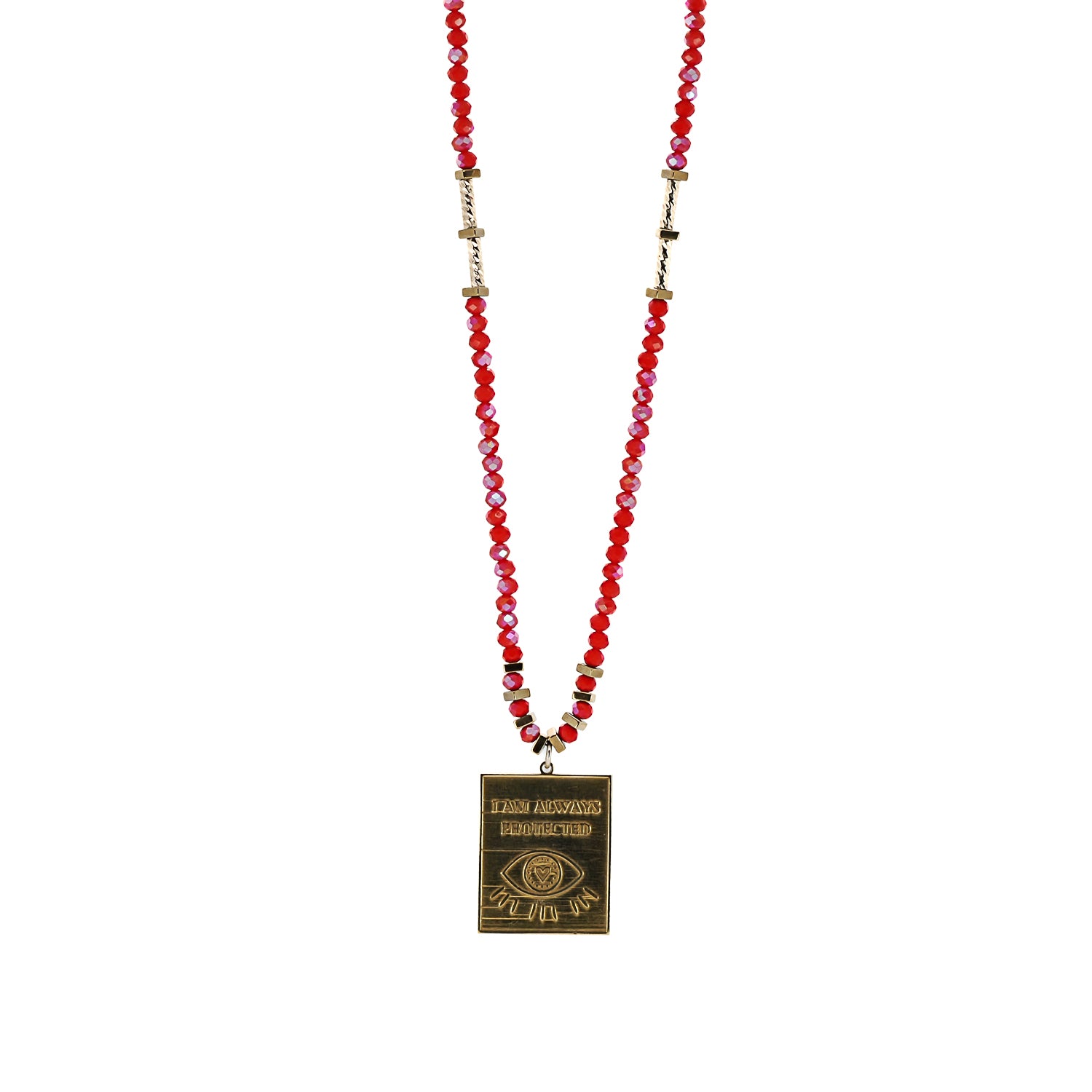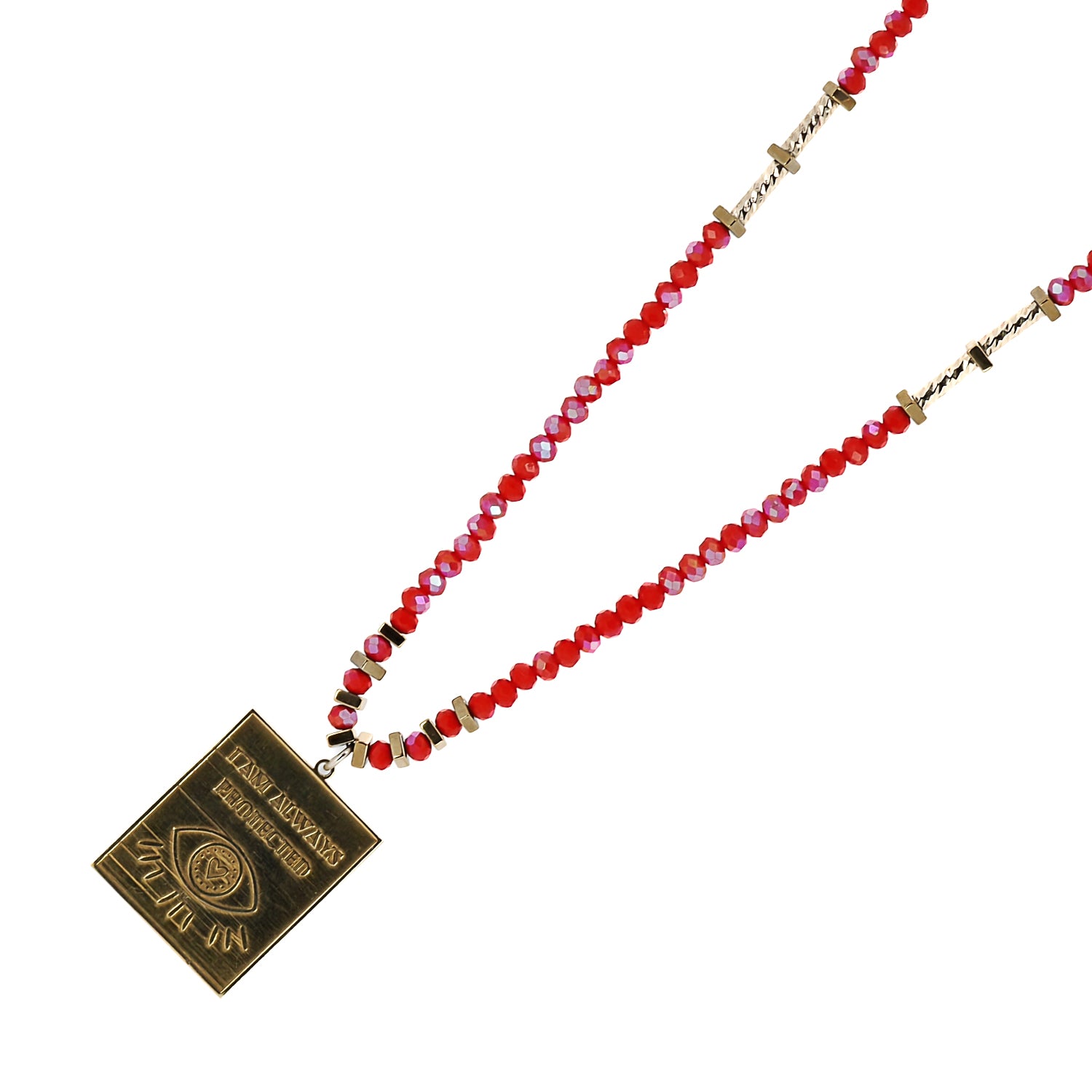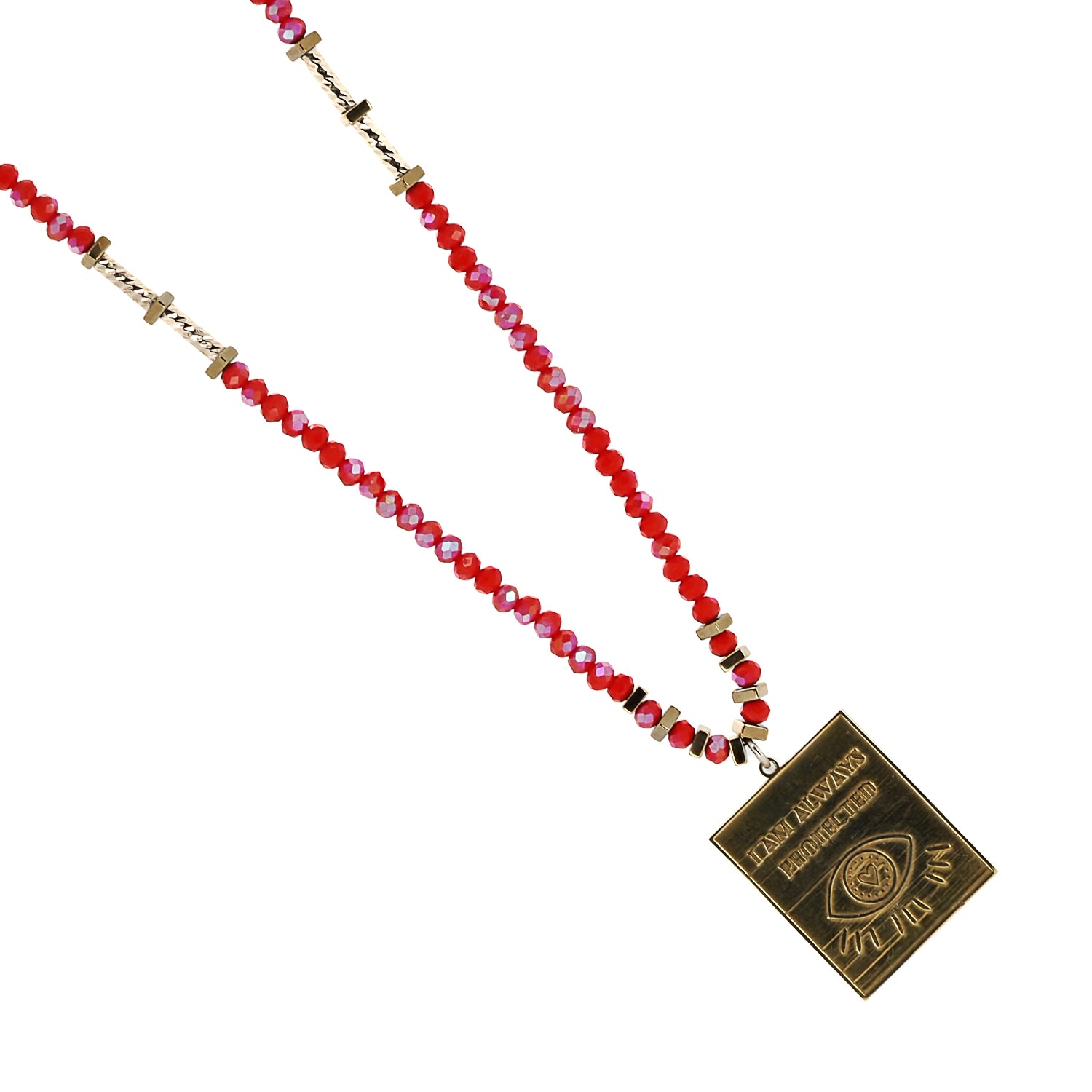 Protection Eye Beaded Necklace
The Protection Eye Beaded Necklace, a piece of jewelry that not only enhances your style but also carries a powerful message of protection and positivity. This exquisite necklace is thoughtfully designed with a combination of red faceted crystal beads, gold hematite spacers, and a sterling silver pendant plated with 18K gold, creating a harmonious blend of elegance and spiritual significance.
The focal point of this enchanting necklace is the pendant, which features a profound message that reads, "I am always protected," surrounded by the timeless and protective Evil Eye symbol. This meaningful combination serves as a constant reminder of the protective forces that surround you, bringing peace and reassurance to your everyday life. On the reverse side of the pendant, you'll find another heartfelt message, "Gold will protect you," reinforcing the idea that this necklace not only adorns you with beauty but also shields you from negative energies.
This necklace is a symbol of your inner strength and a constant reminder that you are always safeguarded from harm.
Details;
4mm orange crystal beads
Gold color hematite stone
18K gold plated enamel evil eye bead
Bronze dream charm
Sterling  silver on 18K gold plated Pendant
Necklace length 32" with pendant
Pendant height 1.2'' width 1''
Handmade in USA
Every Ebru Jewelry purchase will arrive wrapped in a gift box
Share