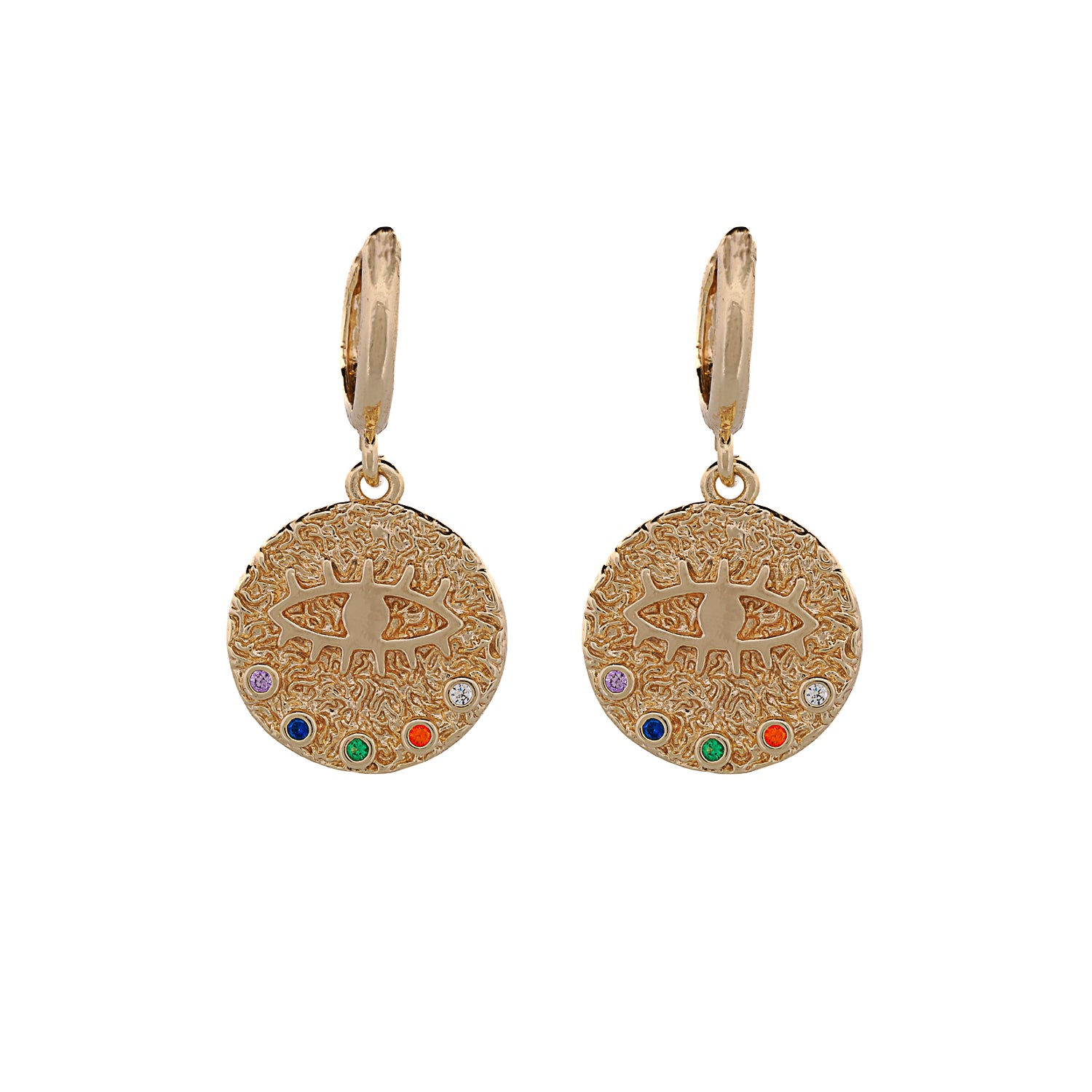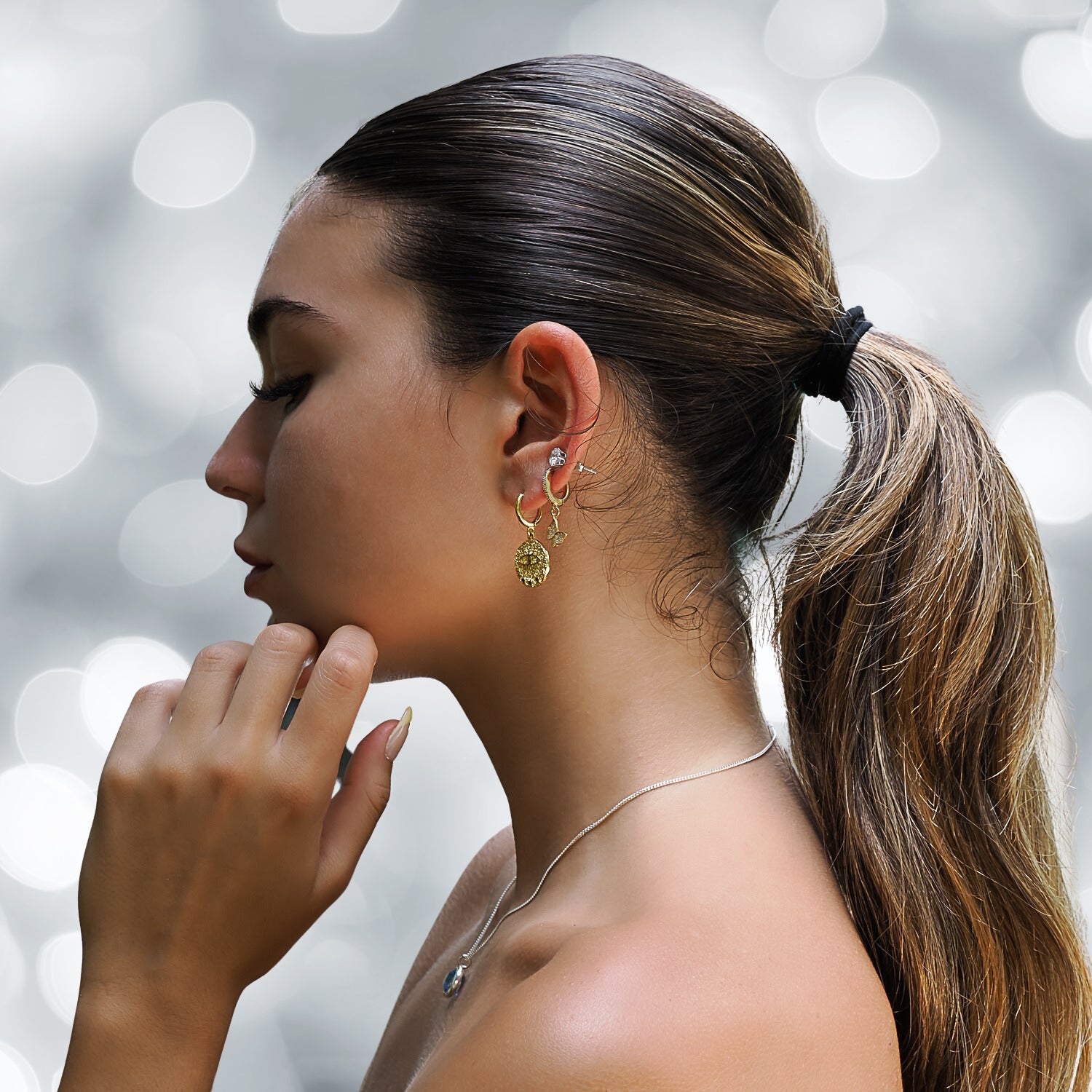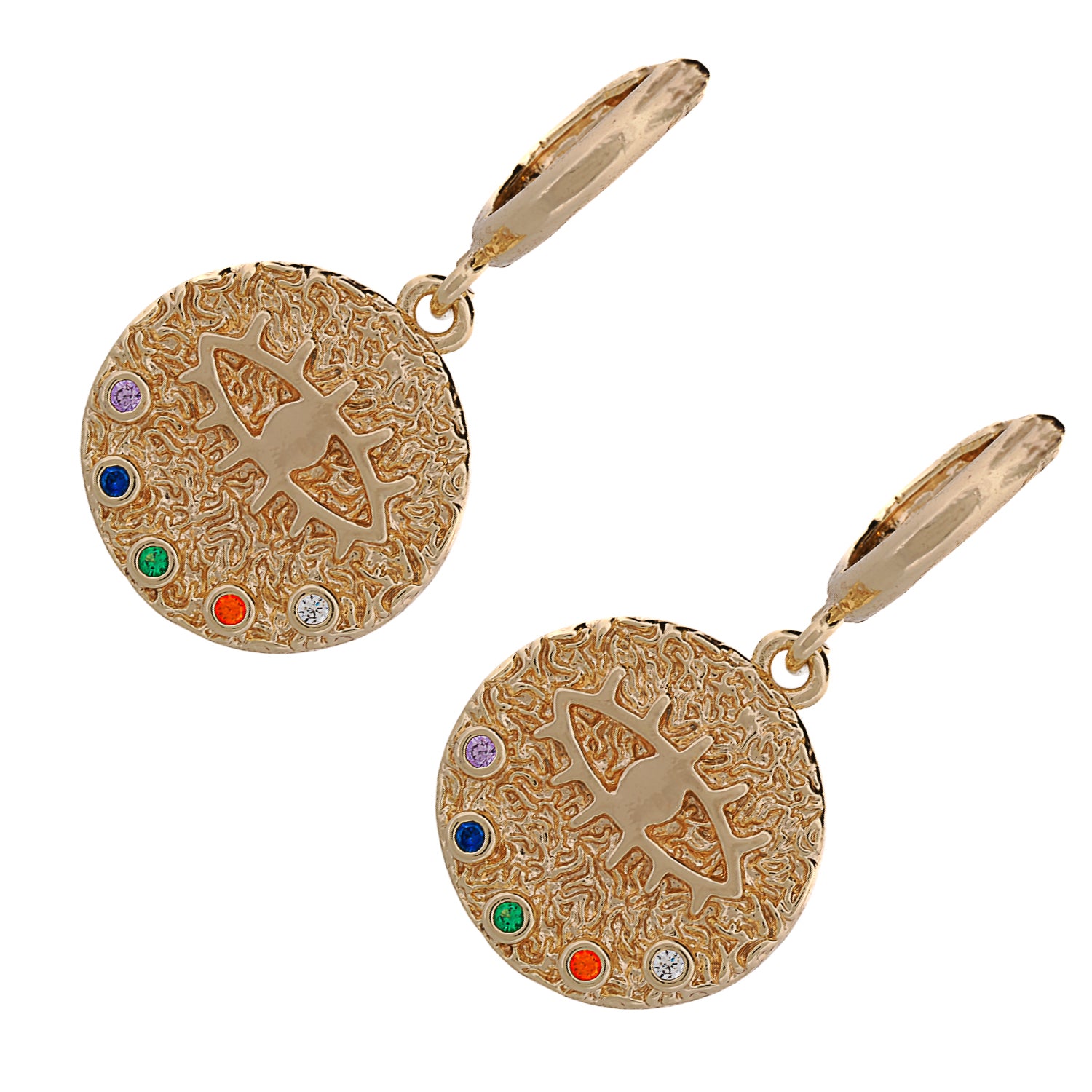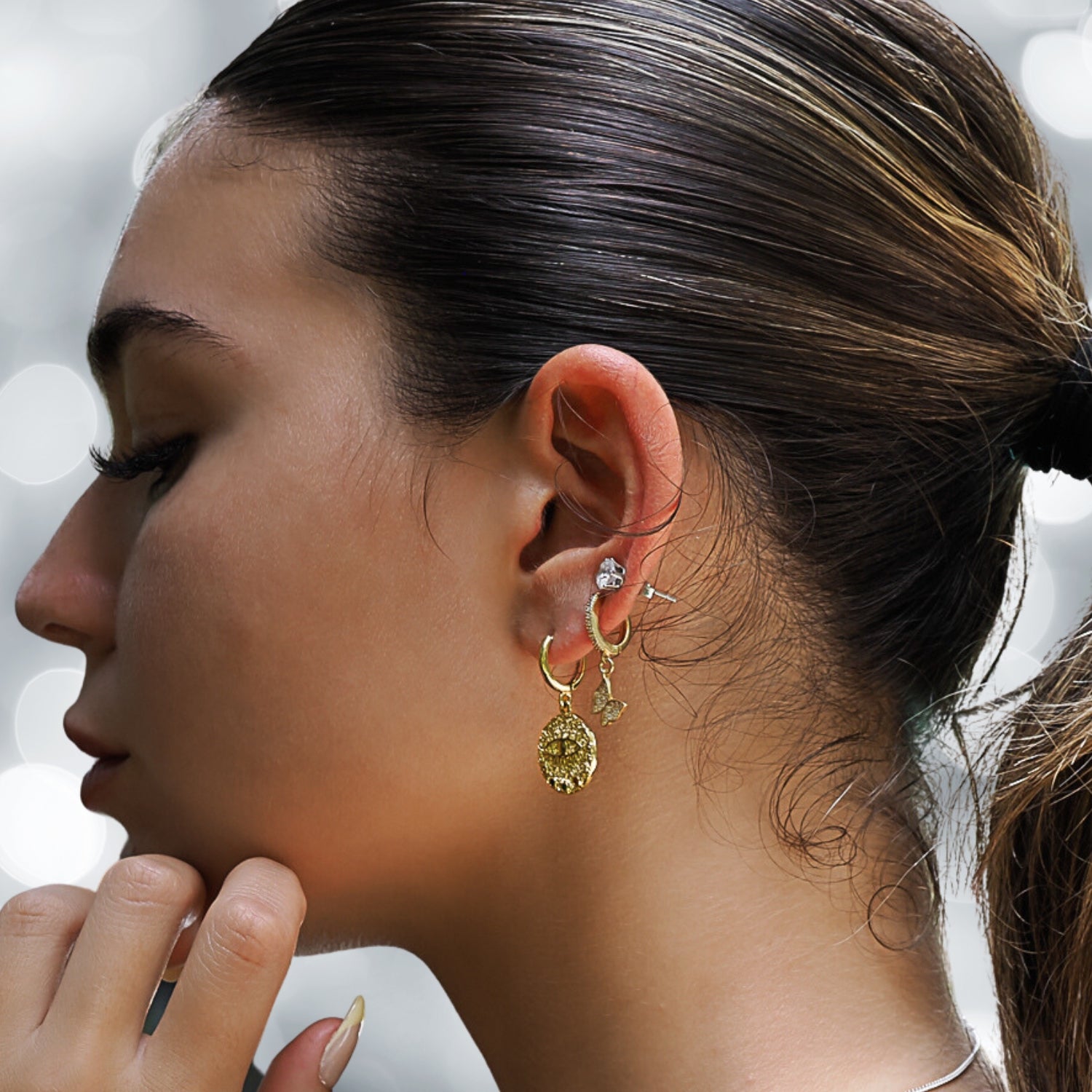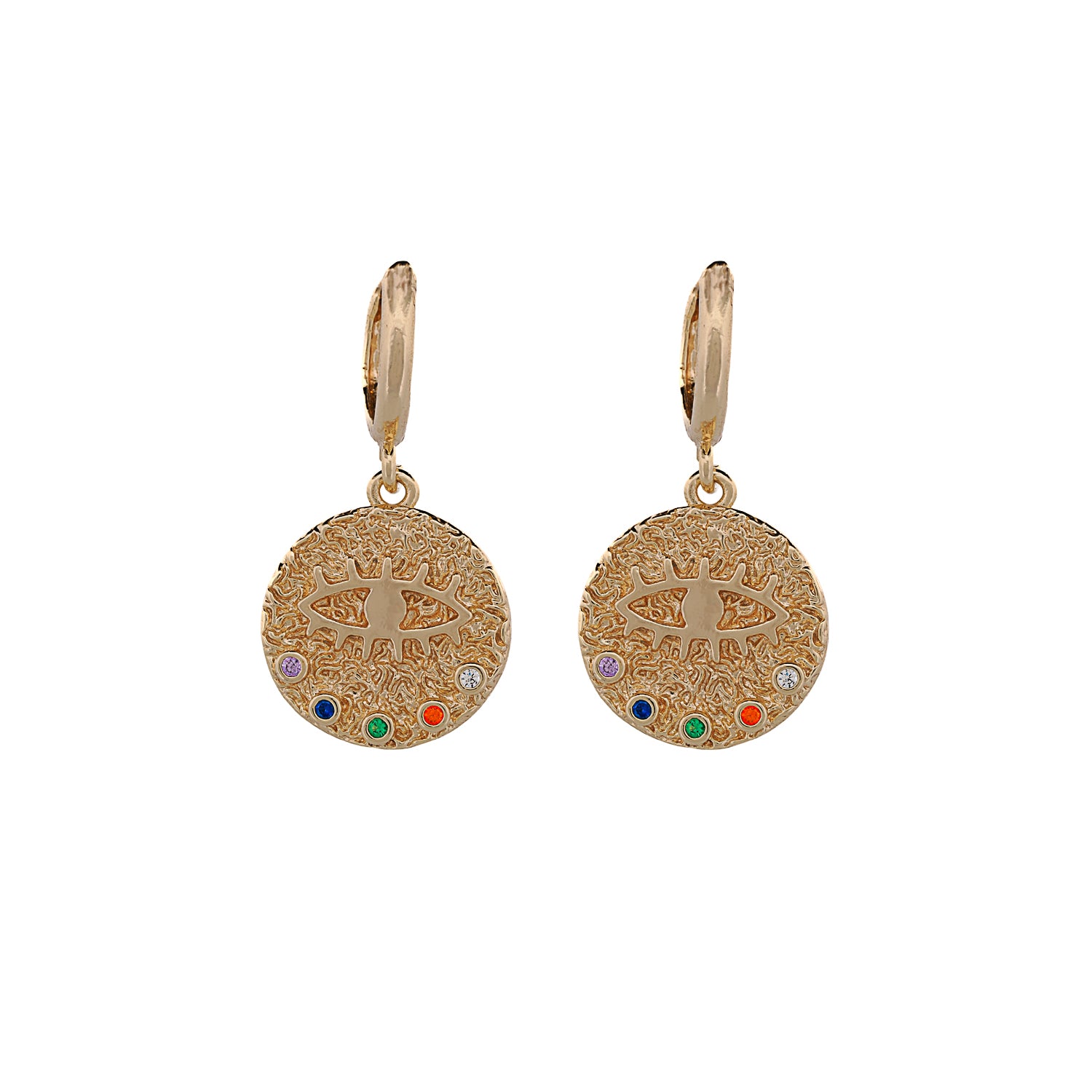 Powerful Talisman Evil Eye Gold Earrings
Powerful Talisman Evil Eye Gold Earrings to enjoy the harmonious blend of beauty and protection. Wear them as a symbol of your inner strength and a shield against the challenges of the world, all while radiating confidence and grace wherever you go. Embrace the power of these earrings and let them be a reflection of your unique style and unwavering resilience.
At the heart of these enchanting earrings lies the powerful Evil Eye talisman, a symbol revered for its ability to ward off negative energies and protect against envy and malevolence. The Evil Eye motif is meticulously adorned with an array of colorful gemstones, each carefully chosen for its vibrant beauty and unique energy.
With a design that exudes timeless elegance and a protective aura, these earrings are the perfect accessory to wear on any occasion. Whether you're dressing up for a special event, adding a touch of glamour to your everyday attire, or seeking a talismanic shield against negative energies, these earrings are a versatile and meaningful addition to your jewelry collection.

Details;
18K Gold plated on brass
Multicolor gemstones
Handmade in USA
Every Ebru Jewelry purchase will arrive wrapped in a gift box
Share