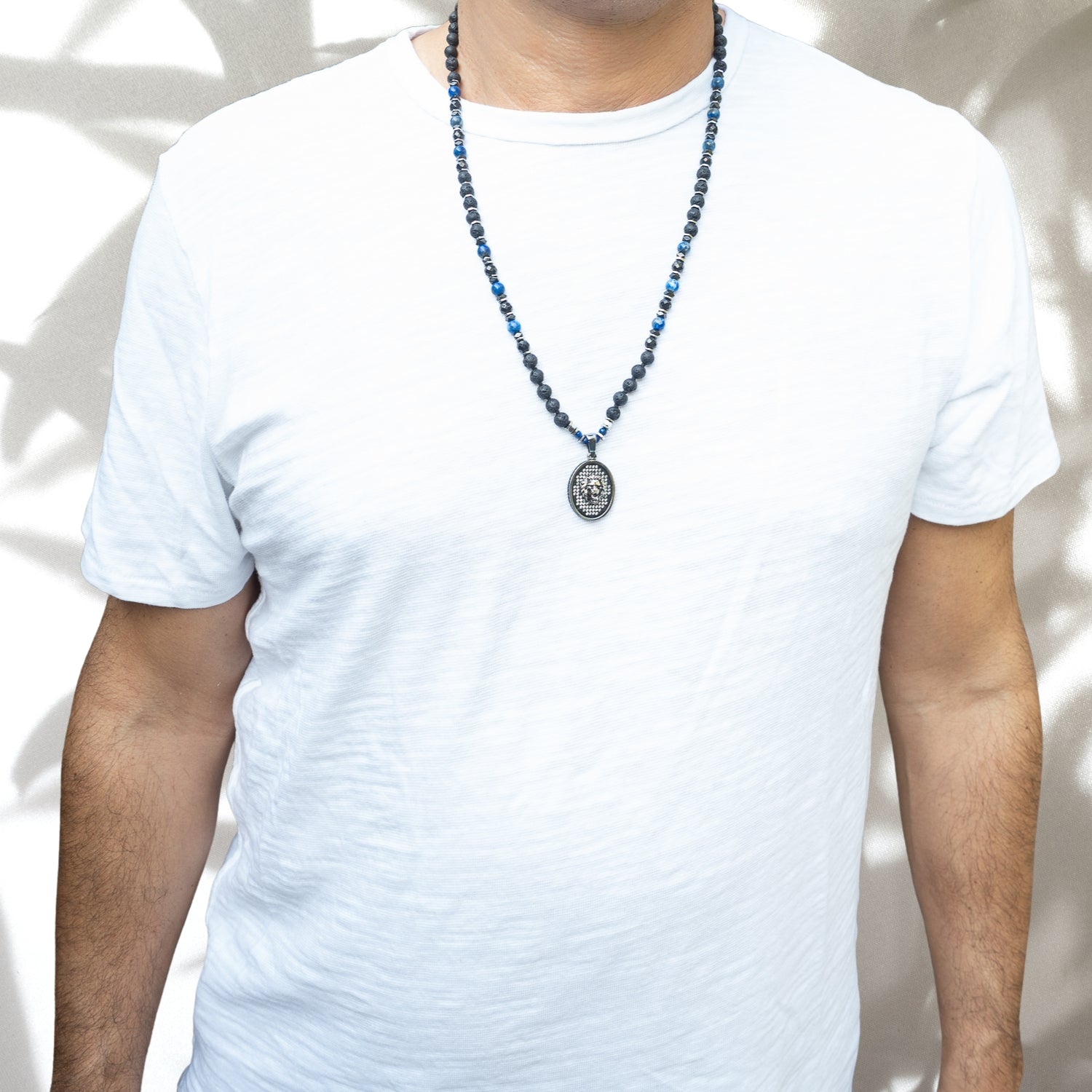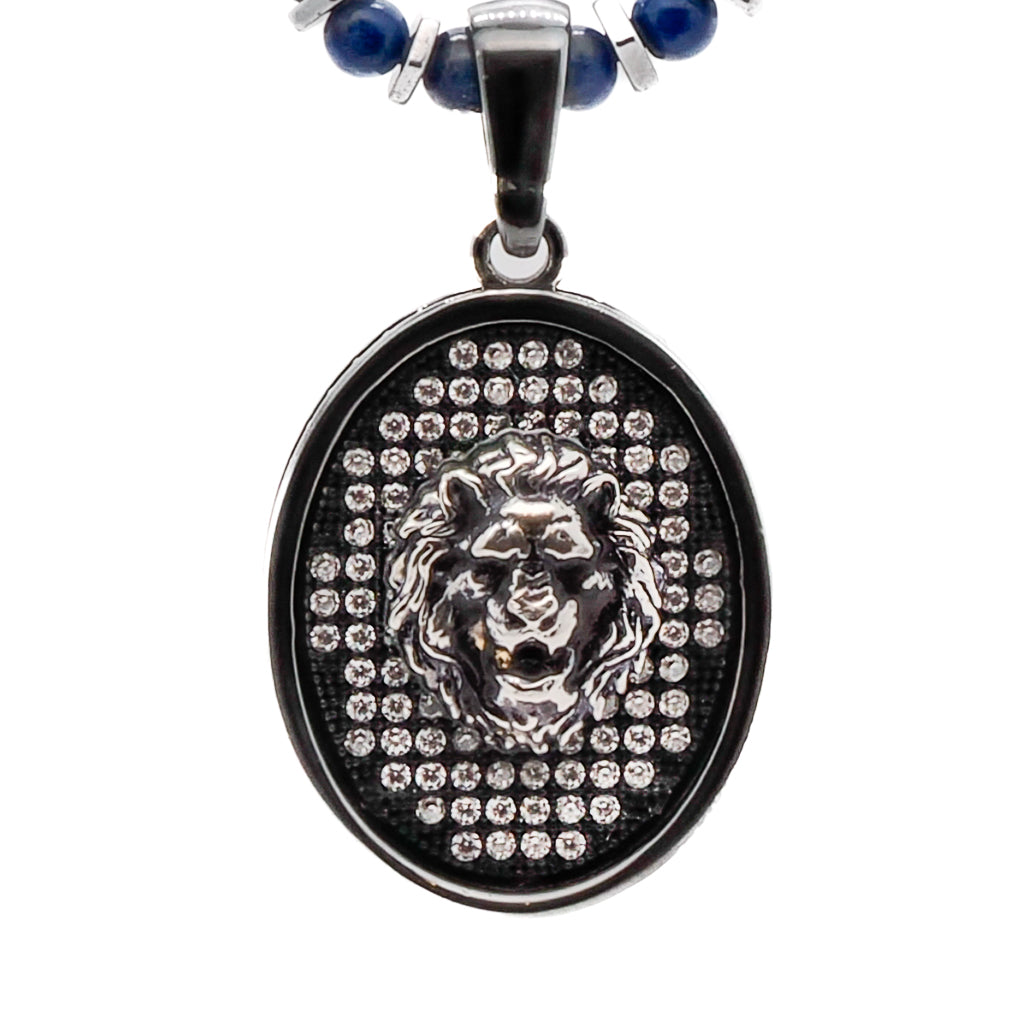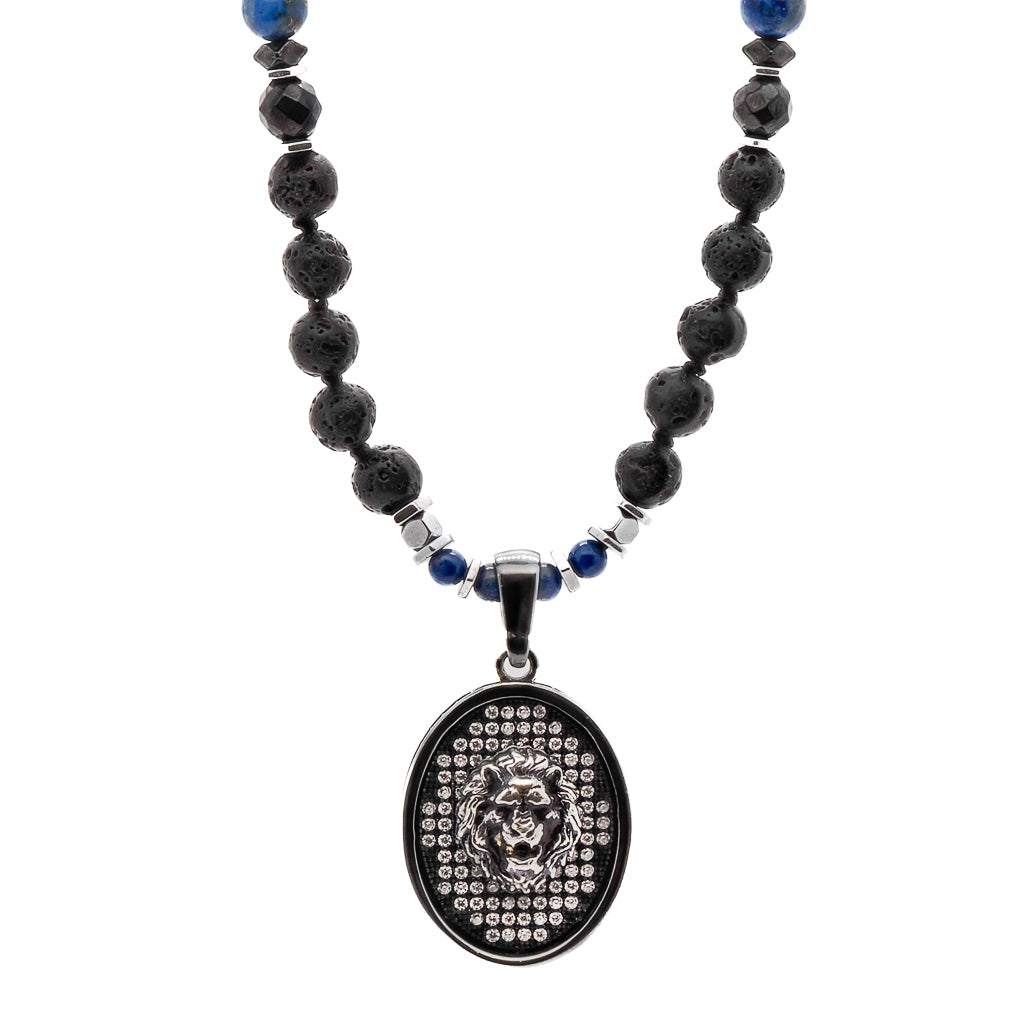 Powerful Silver Black Lion Men Beaded Necklace
The Powerful Silver Black Lion Men Beaded Necklace is stylish and powerful. I combined the energy of the Lava Rock Stone beads, with a sterling silver lion king pendant to make this a perfect piece for men who love power. This handmade necklace is perfect for any occasion and combines style, meaning and powerful energy. Even men who don't usually wear jewelry would love this unique necklace with its simple yet bold style.
Lions are known as the King of the Beasts and symbolize majesty, strength, courage, justice and military might. This symbol of kingly power is revered by many people.
Lava Rock Stone is wonderful for calming emotions. It comes from raw energy and they are oldest stones in the world. Many users of lava stone believe it grounds and stabilizes the root chakra because of the stone's strong connection with the earth. Lava Rock Stone helps the wearer to connect with Mother Earth. It provides guidance and understanding in complicated situations and dissipates anger.
I personally hand craft each piece, making them one of a kind and meaningful...Each piece is unique like we all are..
Details;
6mm Black Lava Rock Stone Beads
Black color Hematite Stone beads
6mm Lapis Lazuli stone beads
925 solid silver Ebru Jewelry logo bead
Silver color tiny Hematite Stone Spacers
Handmade 925 Solid Silver Lion Pendant with Swarovski Crystals
Necklace Length 27" and Pendant 1"
Handmade in USA
Every Ebru Jewelry purchase will arrive wrapped in a gift box
Share