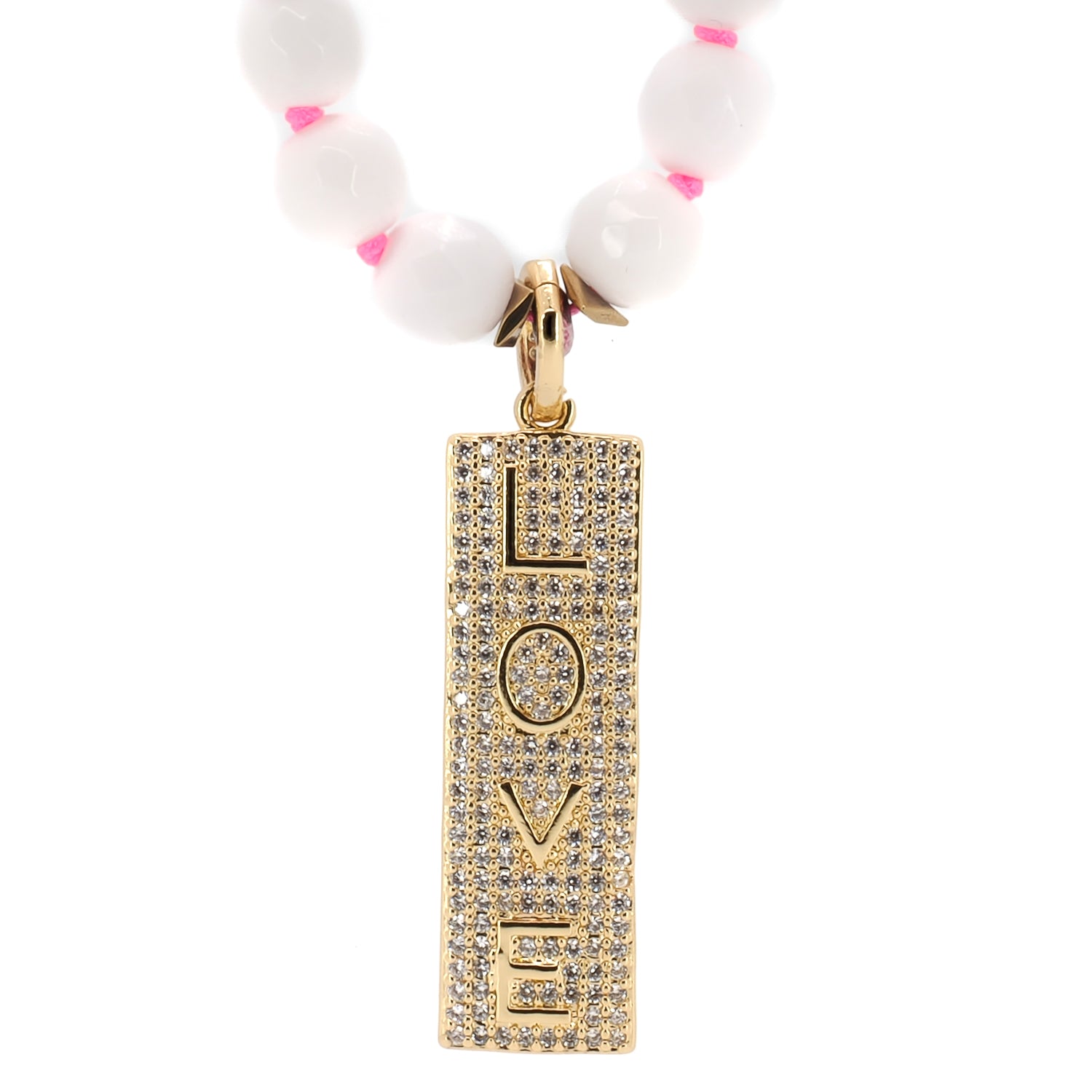 Power Of White Love Beaded Necklace
The Power Of White Love Beaded Necklace is a beautifully crafted piece of handmade jewelry that combines a variety of different materials and elements to create a truly unique and elegant design. This necklace features white Jade beads that is a symbol of purity, serenity, and tranquility. It is believed to bring peace and calm to the mind, body and spirit.
White Jade is said to help one to release negative thoughts and emotions, to improve one's overall well-being and to promote a sense of balance and harmony. It is also believed to be a powerful protective stone that can help to guard against negative energy, and to bring good luck and prosperity. 
This handmade necklace is finished off with 18K Gold plated LOVE pendant with zircon stones. The love pendant with zircon stones is a powerful symbol that can serve as a reminder of the importance of love in one's life and can bring love, luck, and wealth to the wearer. Perfect for any occasion and makes a perfect gift for your loved ones.
I personally hand craft each piece, making them one of a kind and meaningful... Each piece is unique like we all are...
Details;
7.5mm White Nepal Agate stone beads

8mm Jade beads
Pink color hematite spacers
Gold color hematite beads
4mm Turquoise stone beads
Gold color hematite stone heart beads
18K gold plated on pink enamel evil eye bead
18K gold plated on white enamel heart bead
18K gold plated pink enamel tube evil eye bead
18K Gold plated LOVE pendant with zircon stones 
Love Pendant height 1.5'' width 0.5''
Necklace length 35''

Handmade in USA
Every Ebru Jewelry purchase will arrive wrapped in a gift box
Share