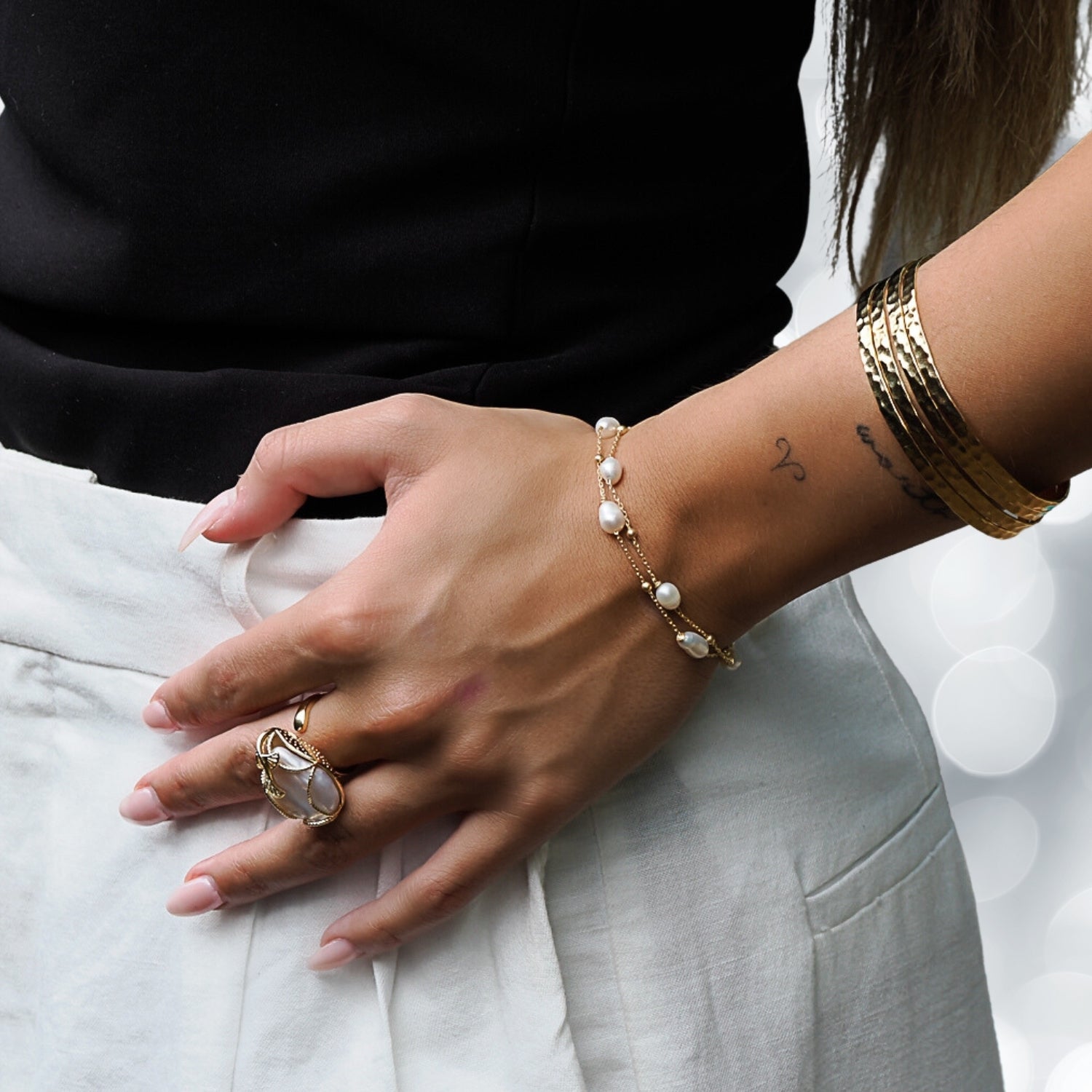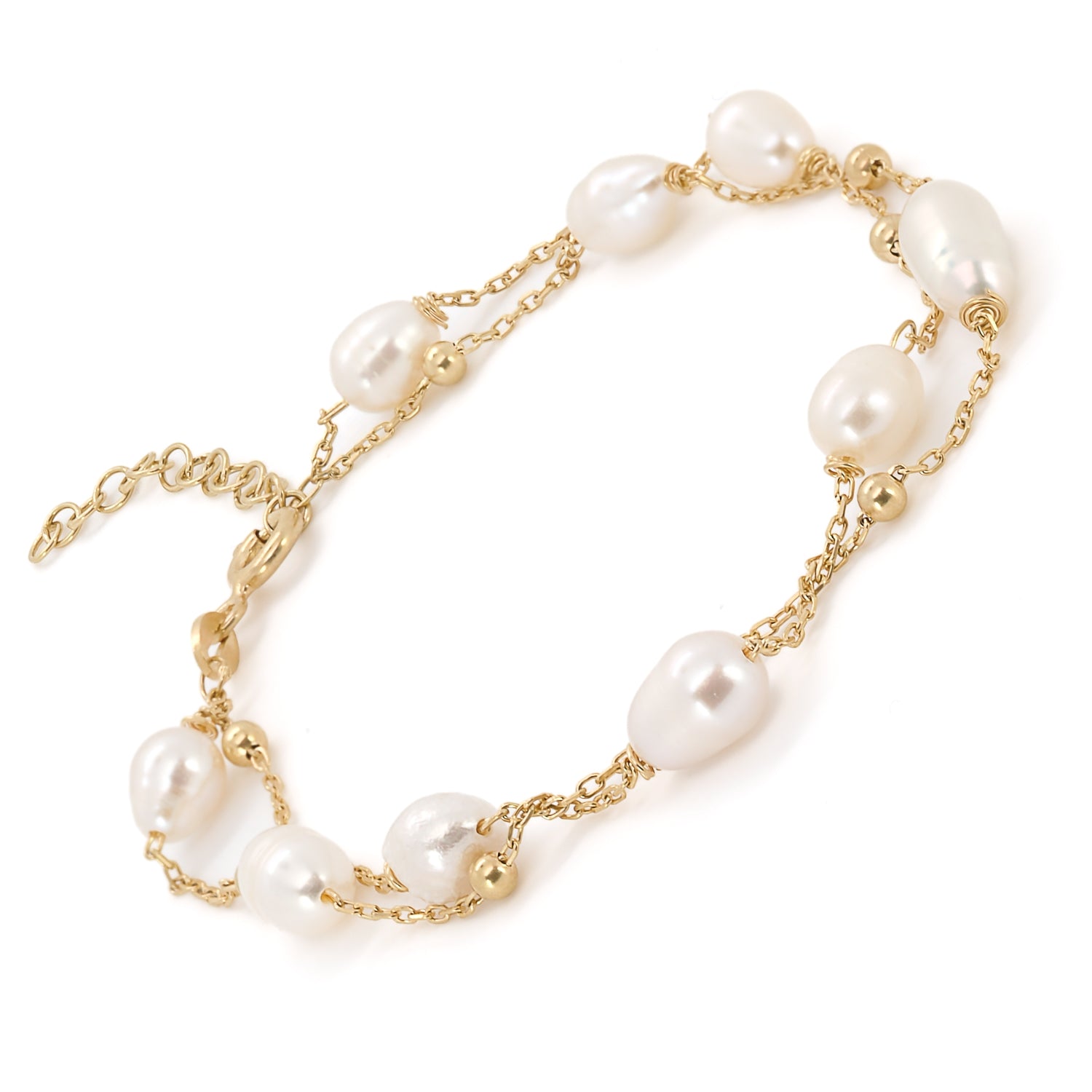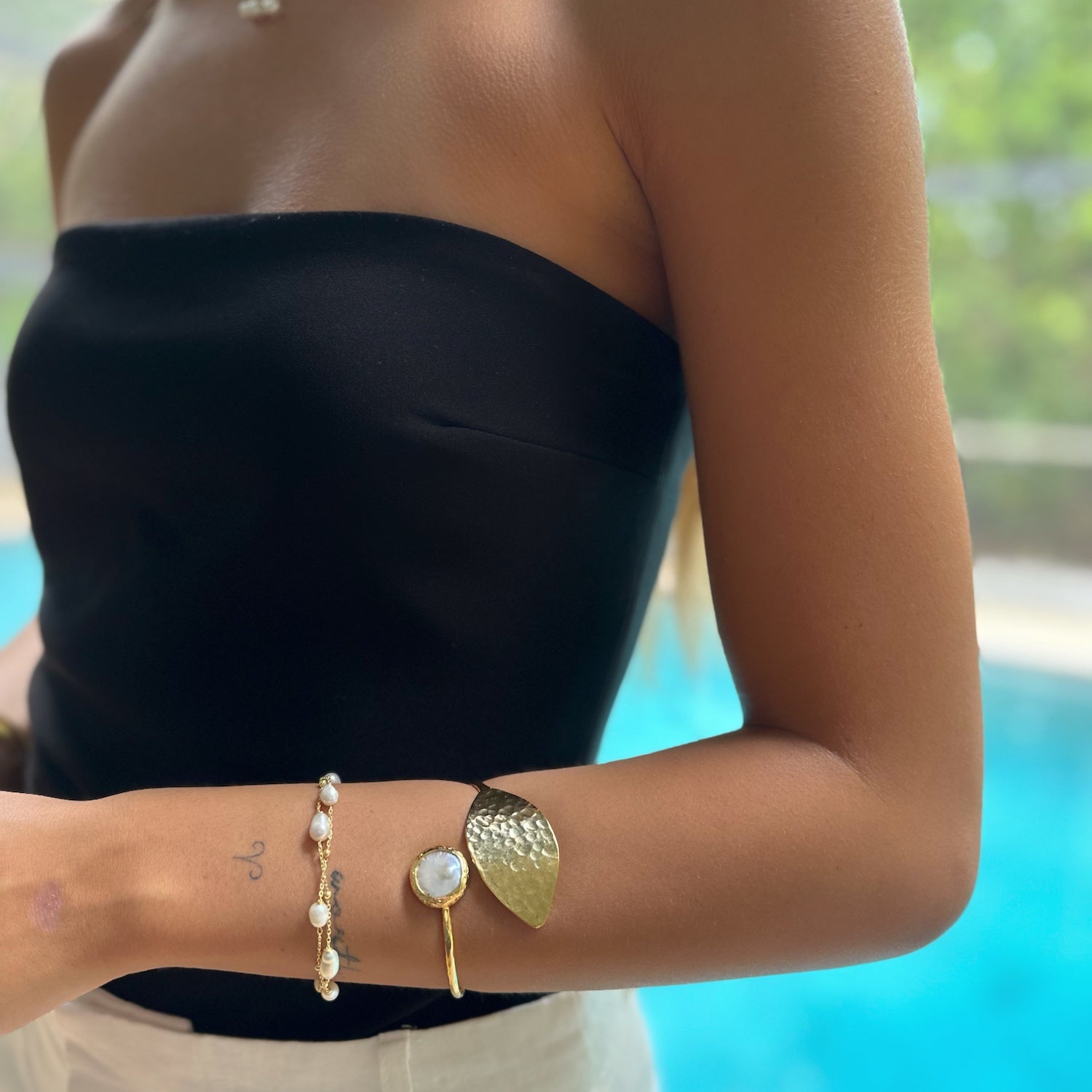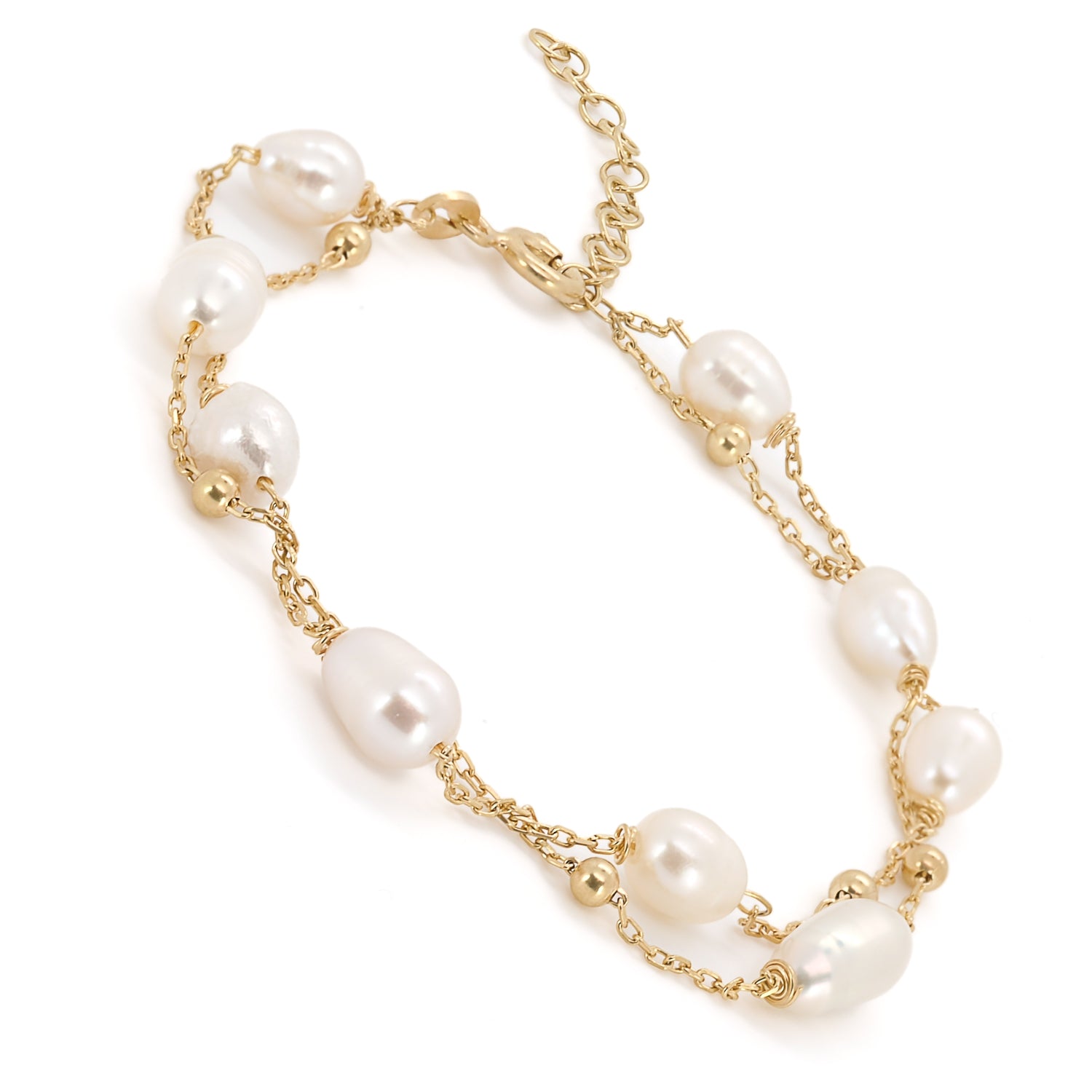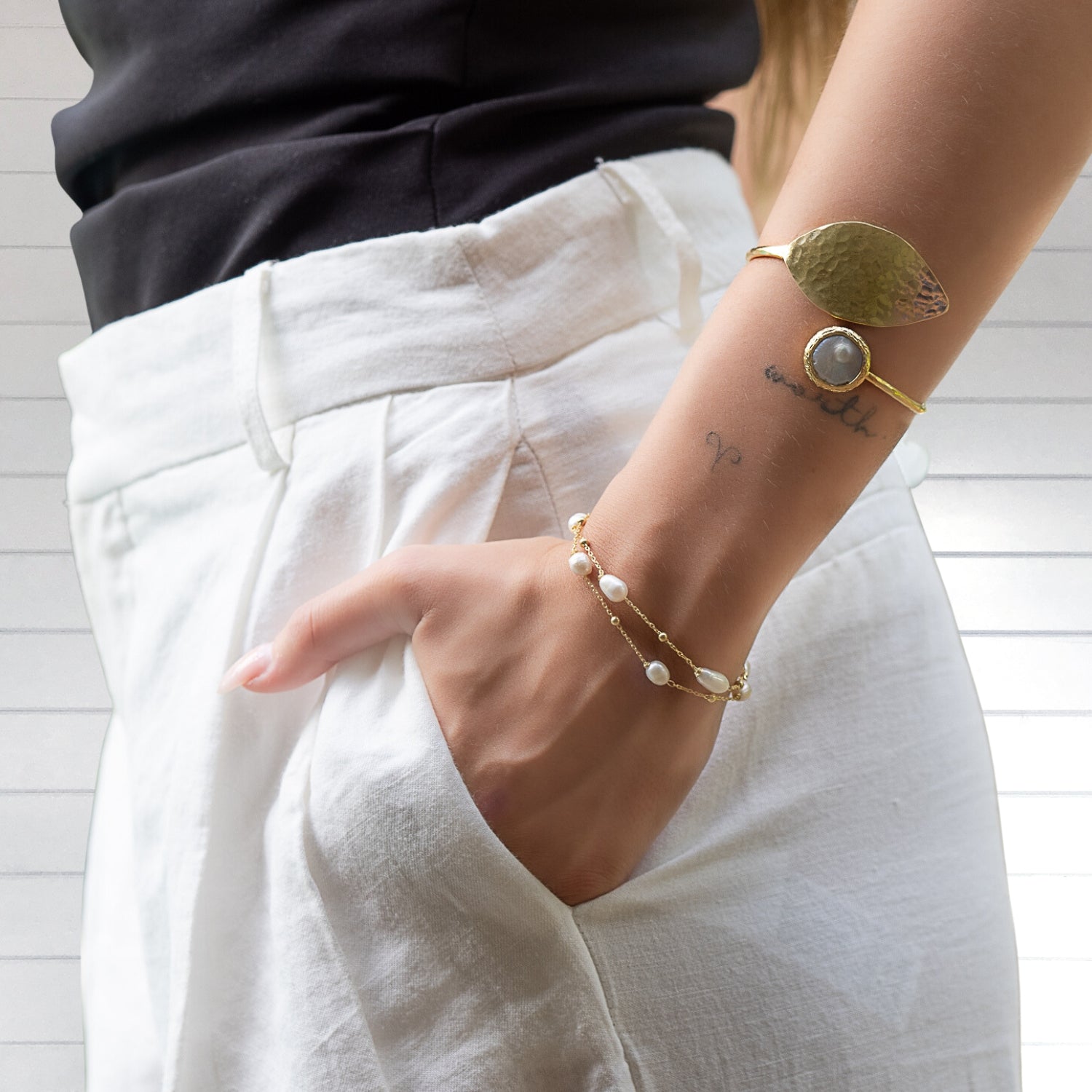 Pearl Gold Chain Bracelet
Pearl Gold Chain Bracelet is a harmonious fusion of elegance and modernity. The foundation of this captivating piece lies in its double chain, delicately crafted from premium Sterling Silver, and then masterfully plated with 18K Gold. 
Adorning this radiant chain are a series of luminous pearl stones, each carefully selected to grace the bracelet with its unique iridescence. The pearls, with their creamy and ethereal glow, add a touch of natural elegance to the piece.
This handmade bracelet's minimalist design allows it to stand alone as a statement piece, or it can be effortlessly paired with other accessories to create a layered and personalized look.

I personally hand craft each piece, making them one of a kind and meaningful...Each piece is unique like we all are...

Details;
Pearl stone
Sterling Silver on 18K gold plated chain
Adjustable size
Handmade in USA
Every Ebru Jewelry purchase will arrive wrapped in a gift box
Share