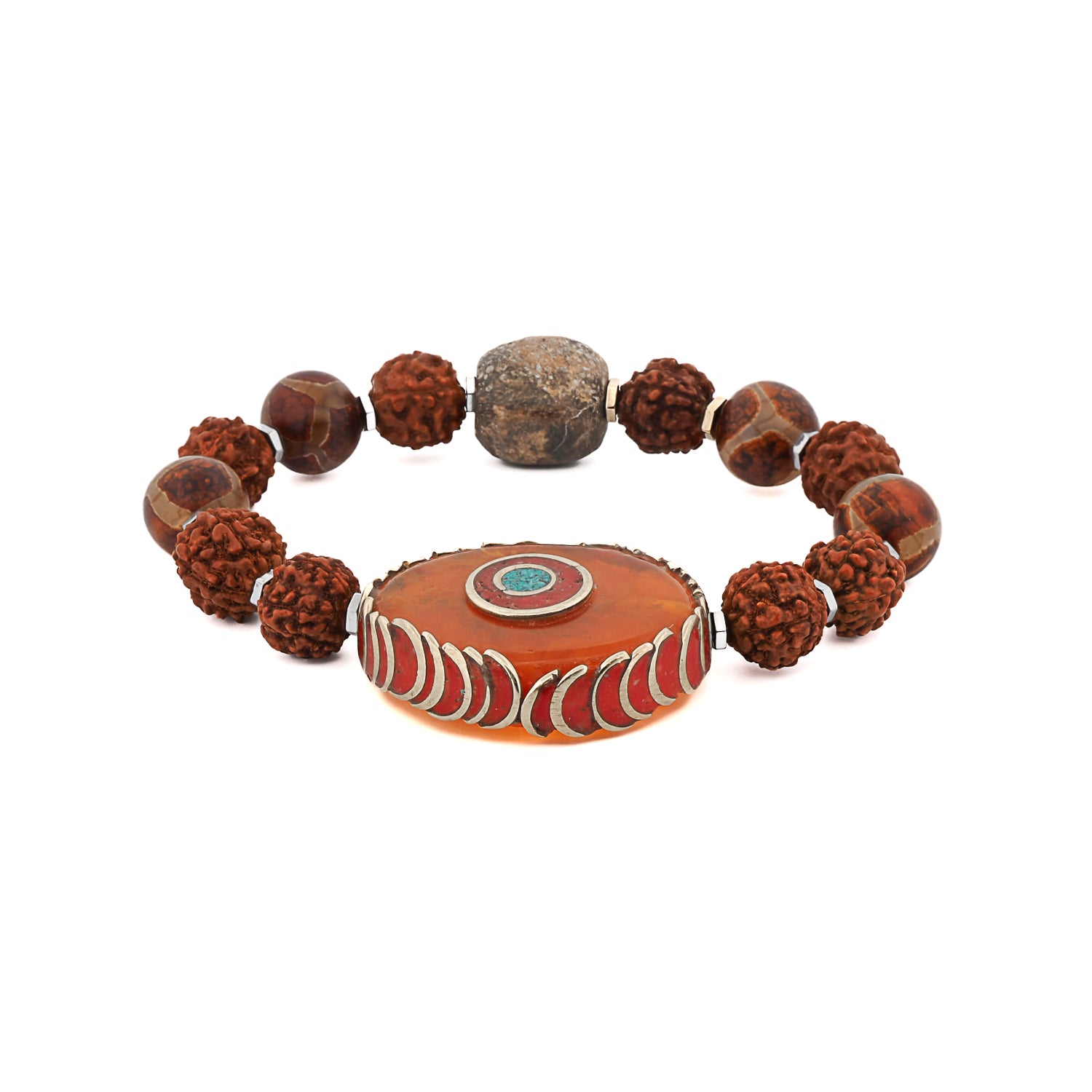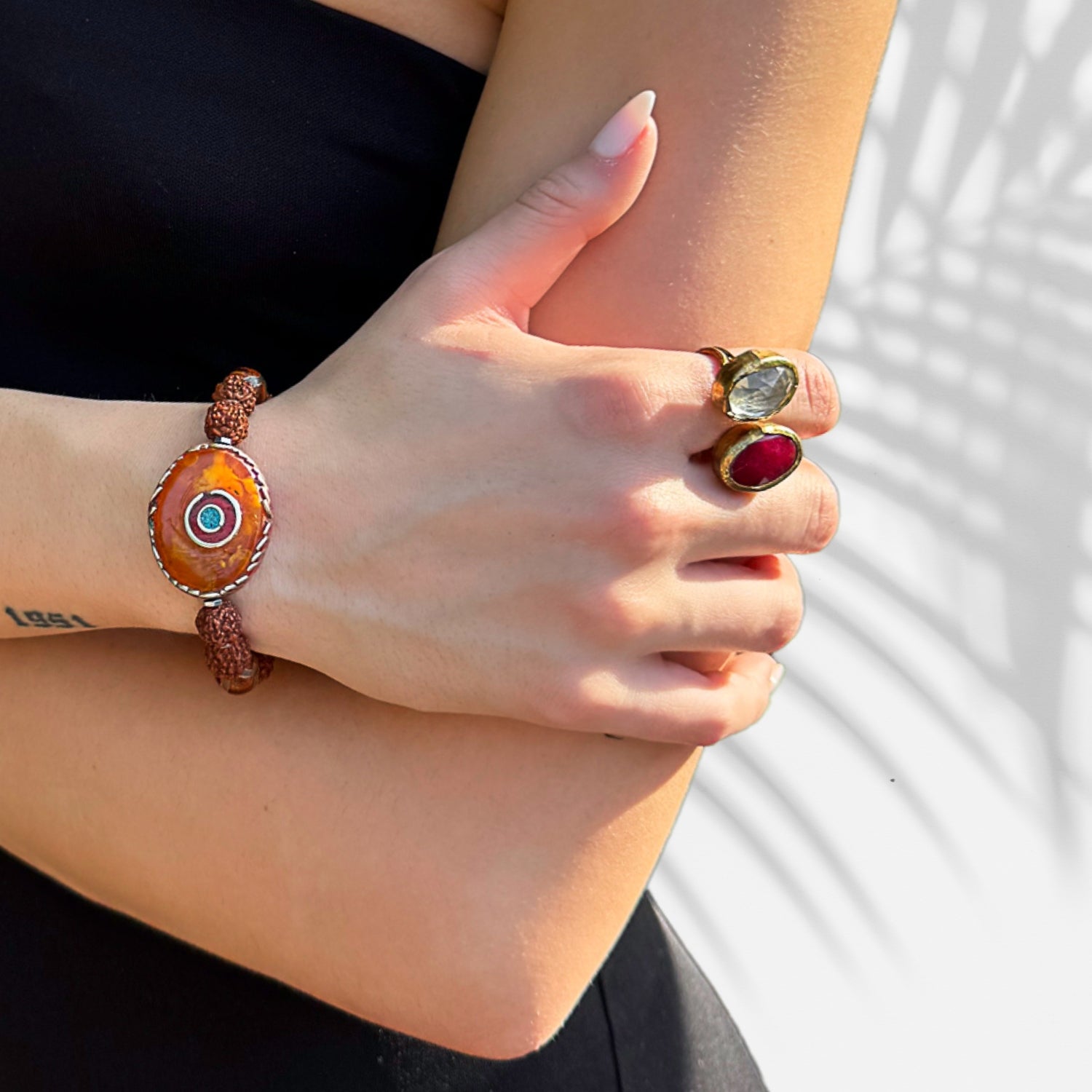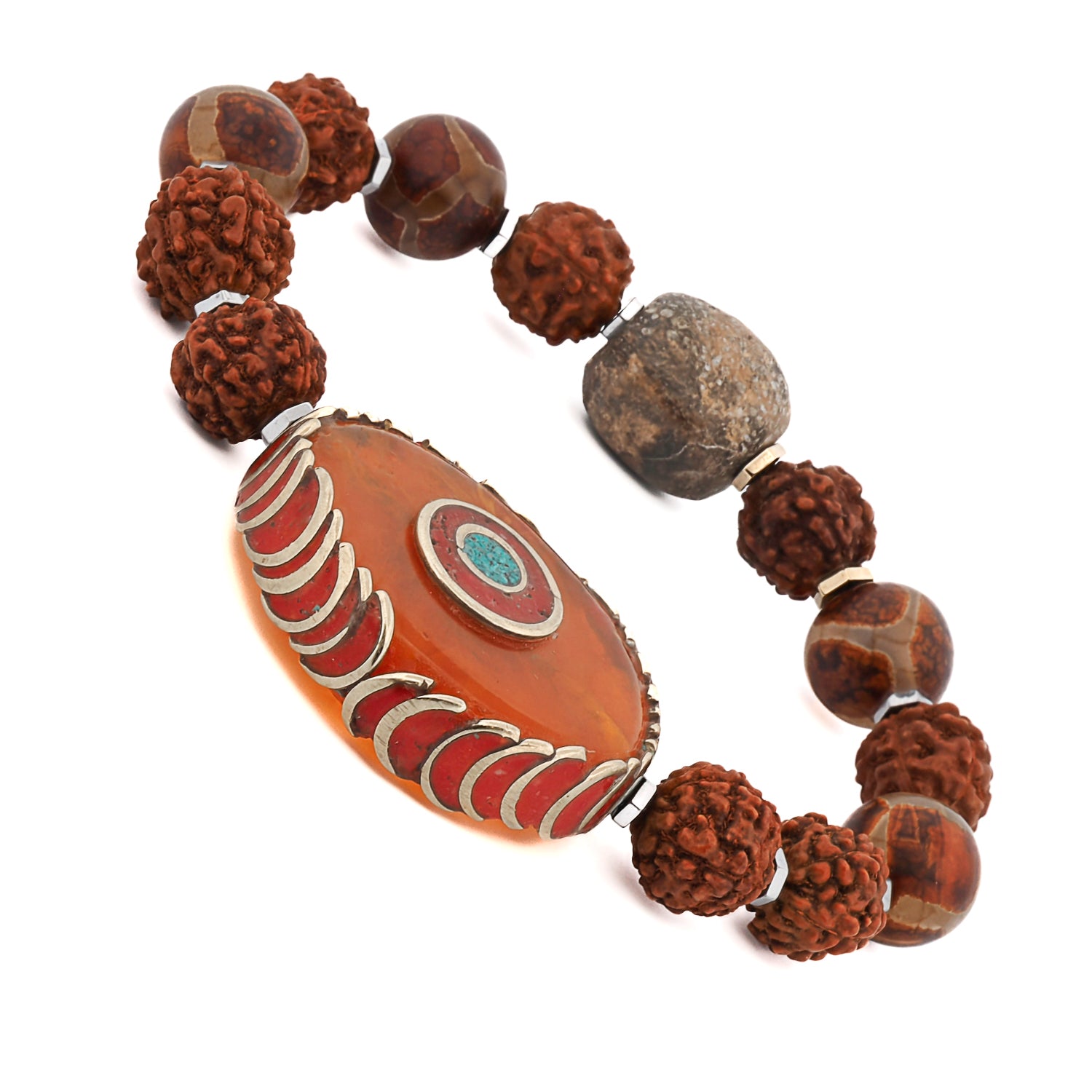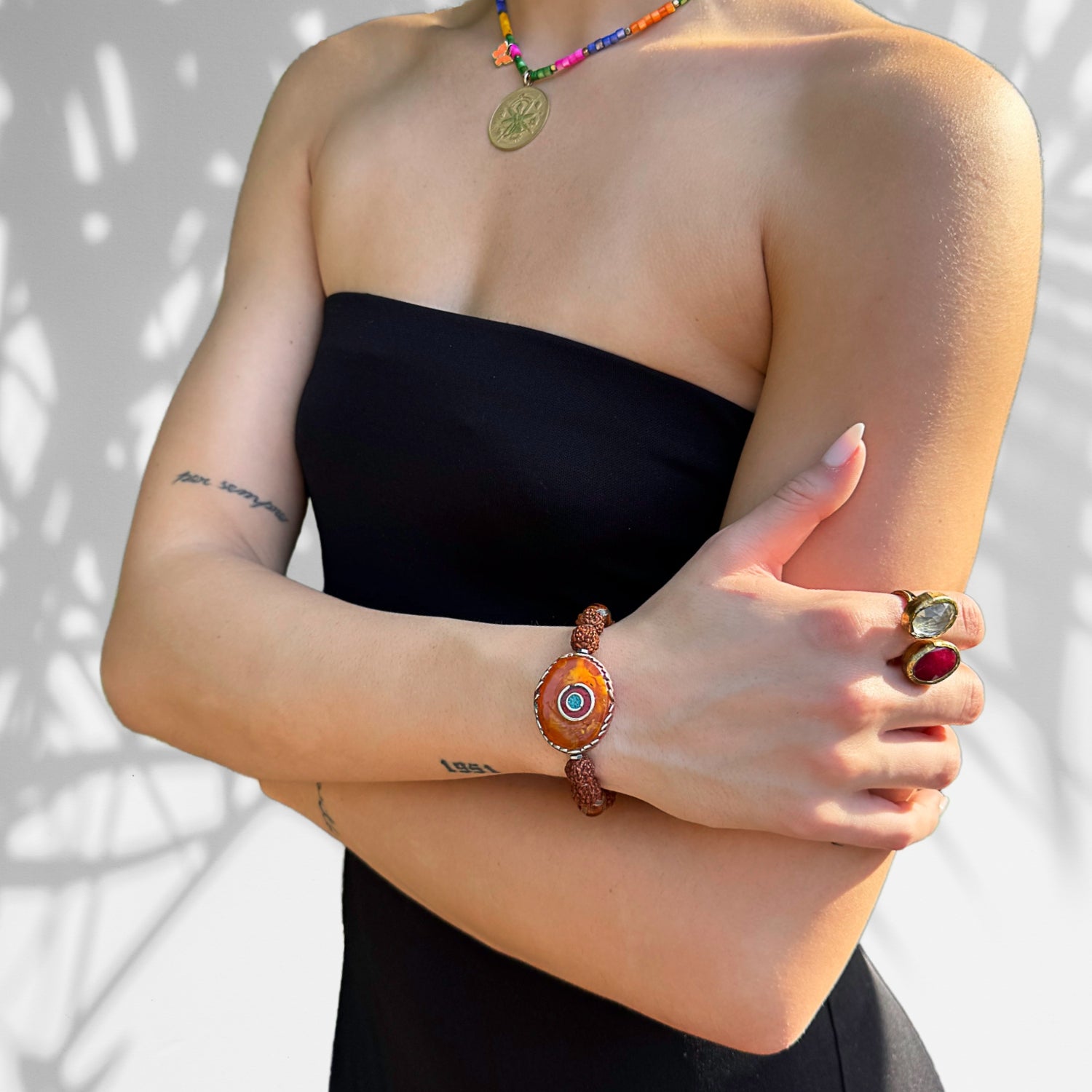 Prayer Beads Rudraksha Meditation Mala Bracelet
Prayer Beads Rudraksha Meditation Mala Bracelet is a sacred accessory meticulously crafted for yogis and meditation practitioners. This bracelet features prayer meditation seed Rudraksha beads, each a symbol of spiritual connection and mindfulness, culminating in a Nepal Large eye bead as the focal point, creating a perfect companion for meditation.
Rudraksha Beads are believed to enhance spiritual well-being and deepen the meditative experience.
Whether worn during meditation sessions or as a daily reminder of mindfulness, this bracelet is a meaningful expression of your commitment to inner peace and spiritual growth.
I personally hand craft each piece, making them one of a kind and meaningful...Each piece is unique like we all are..
Details;
10mm Rudraksha seed beads
Silver hematite stone spacers
Nepal handmade Eye Large Bead
Bracelet size 6.5" on high quality stretchy jewelry cord.Contact me if you need any adjustment
Handmade in USA
Every Ebru Jewelry purchase will arrive wrapped in a gift box
Share