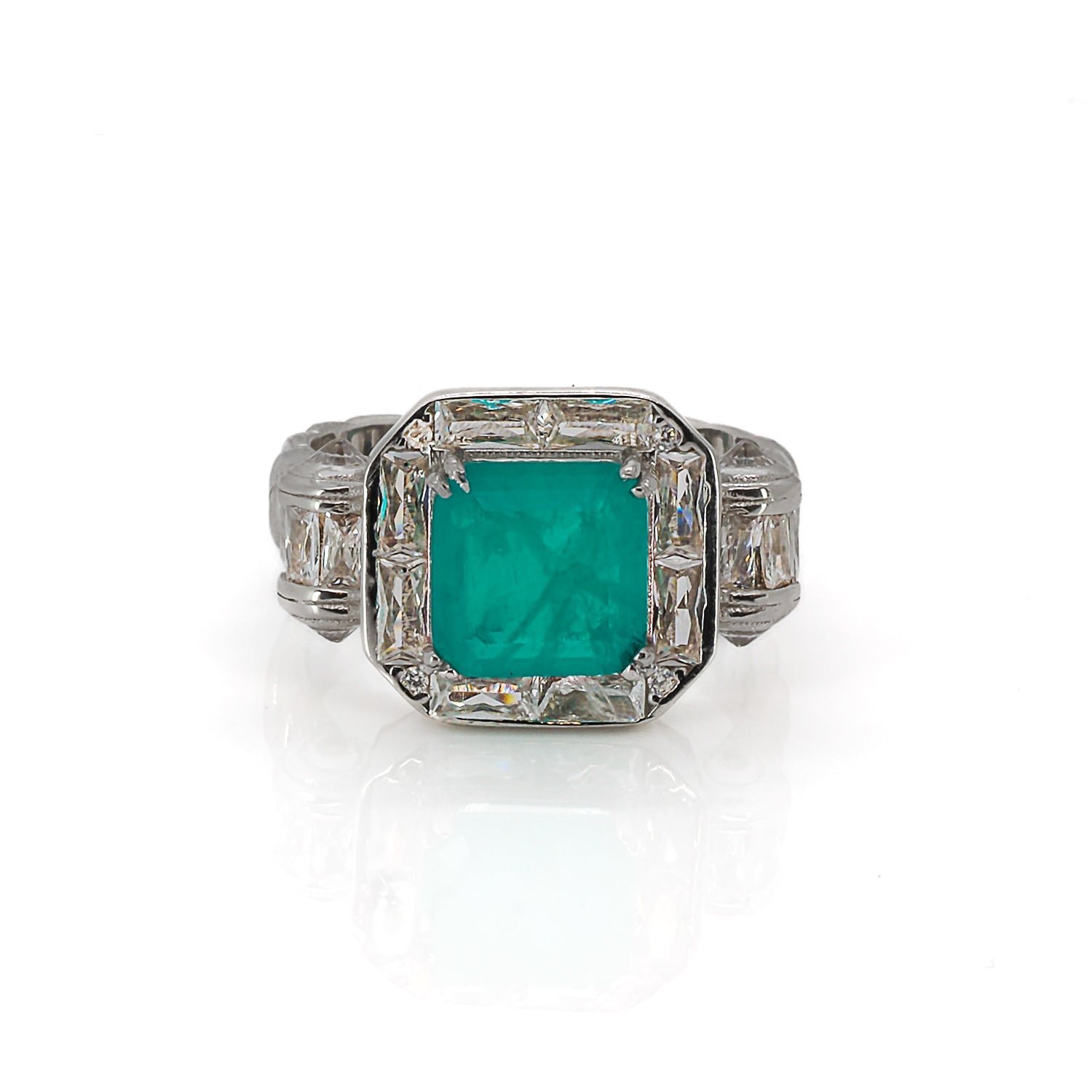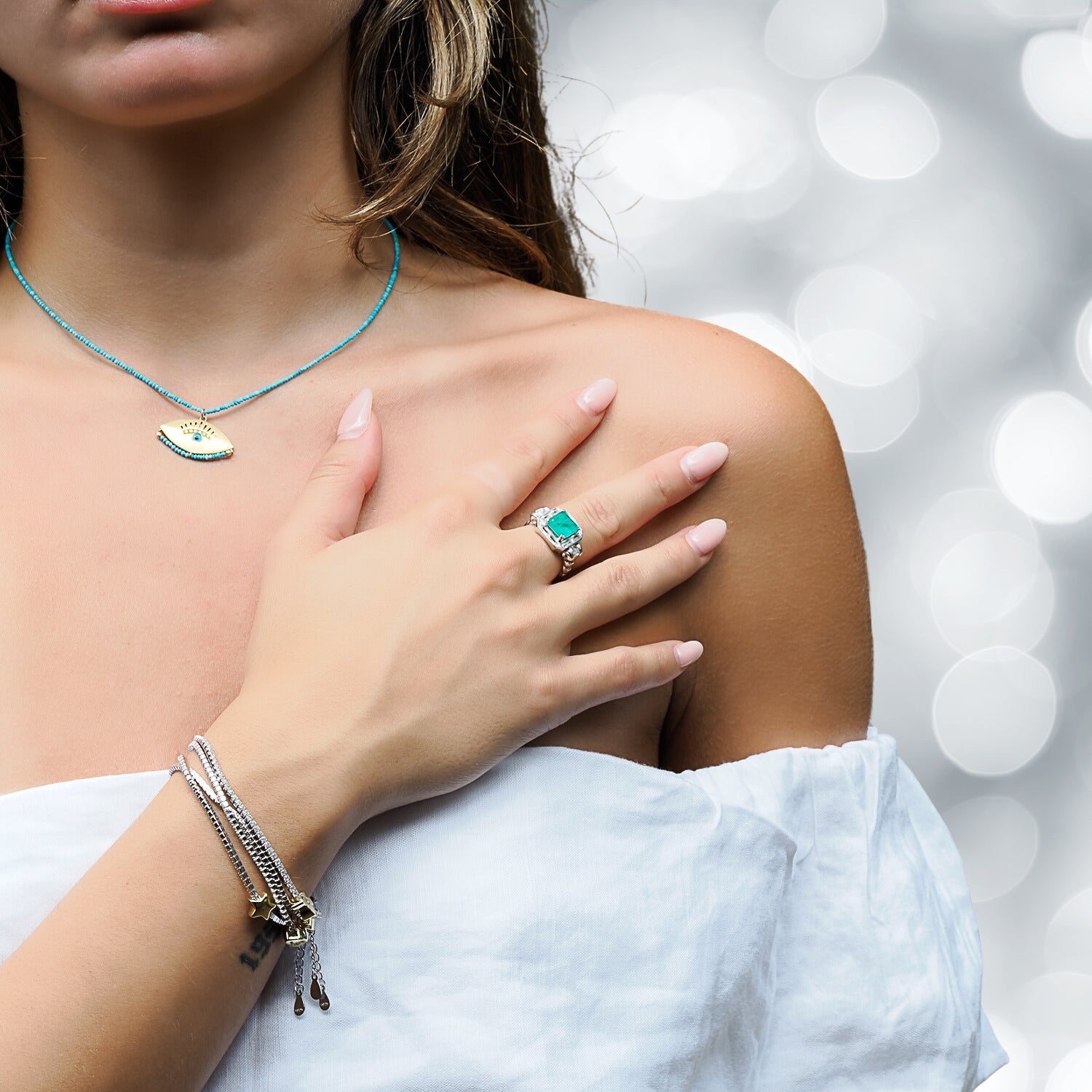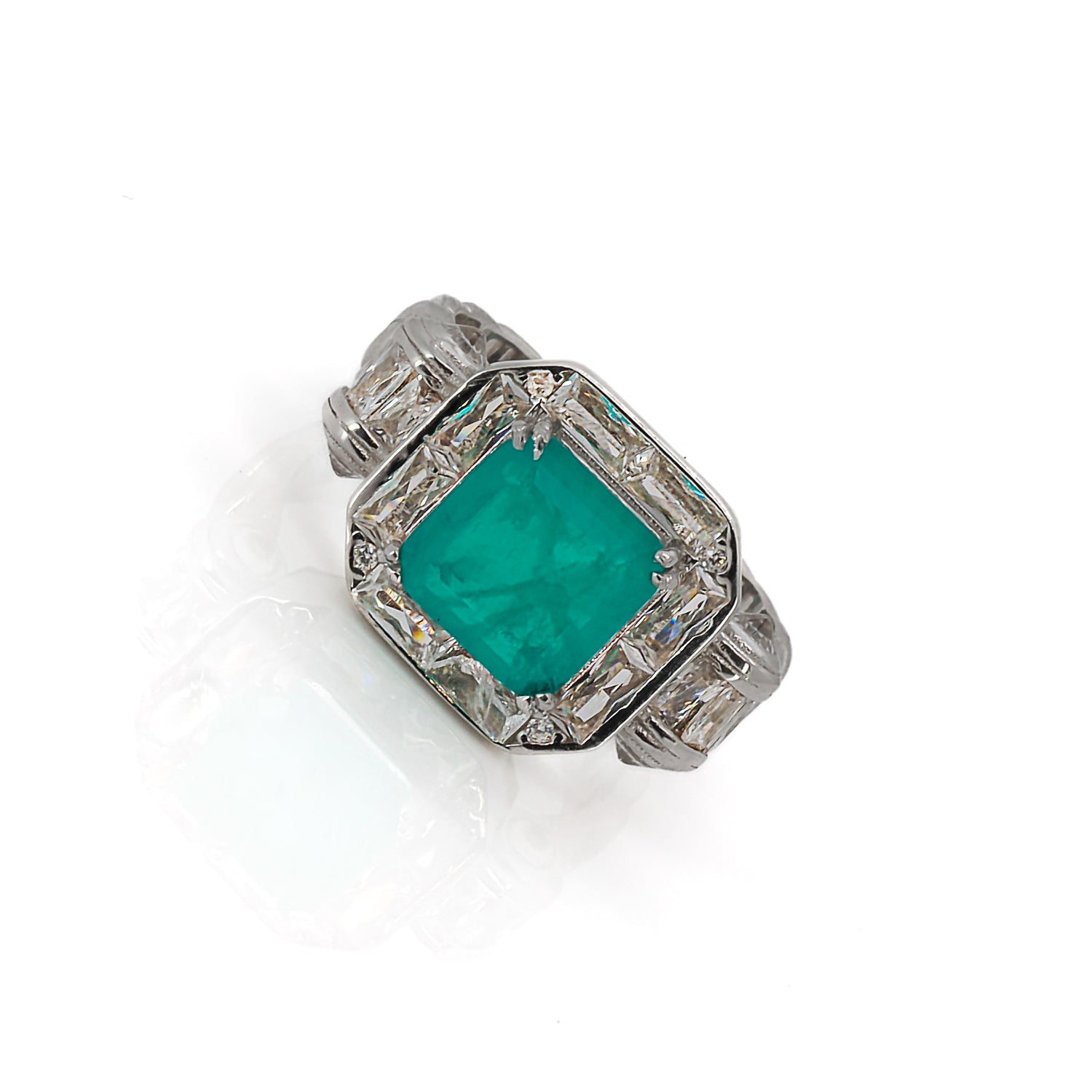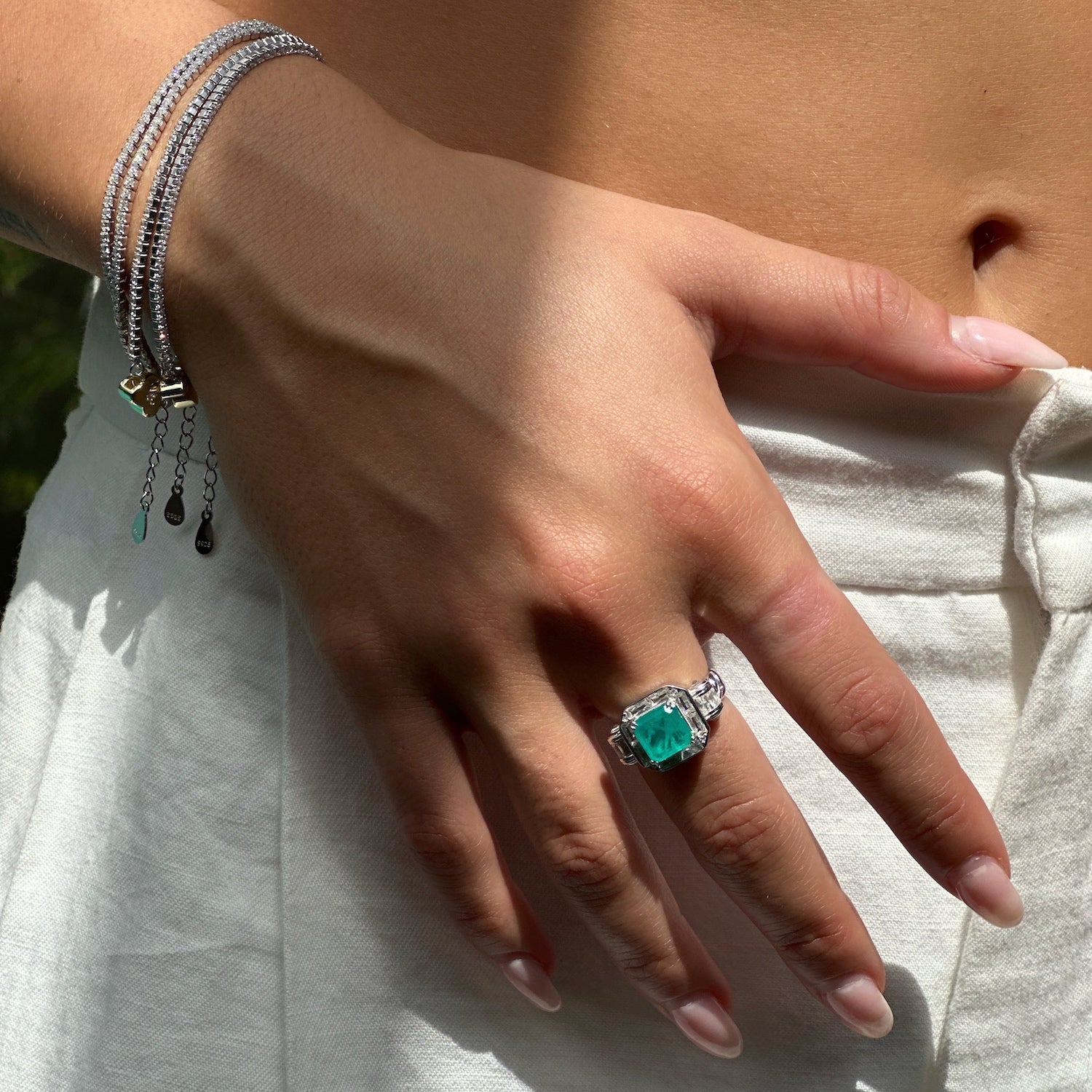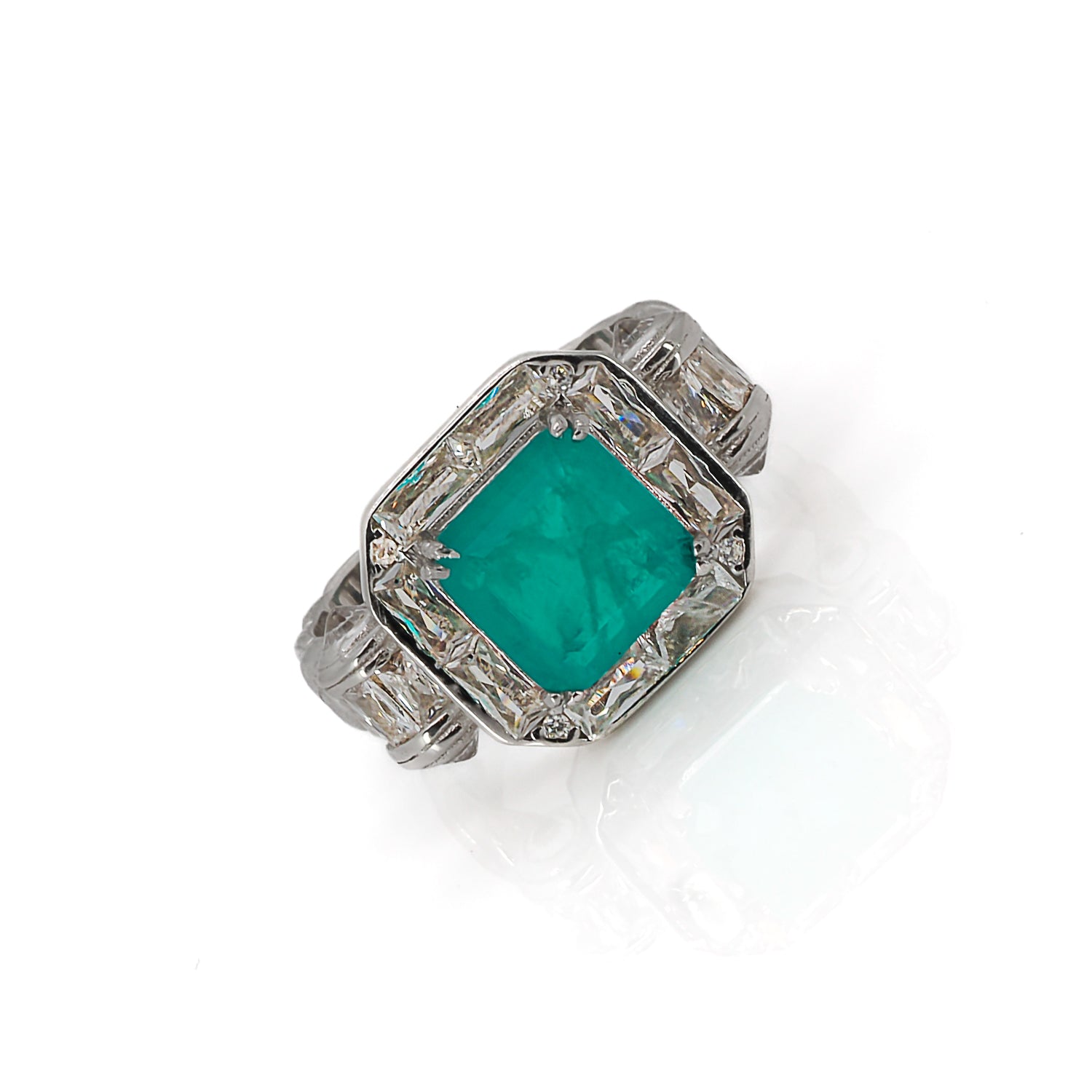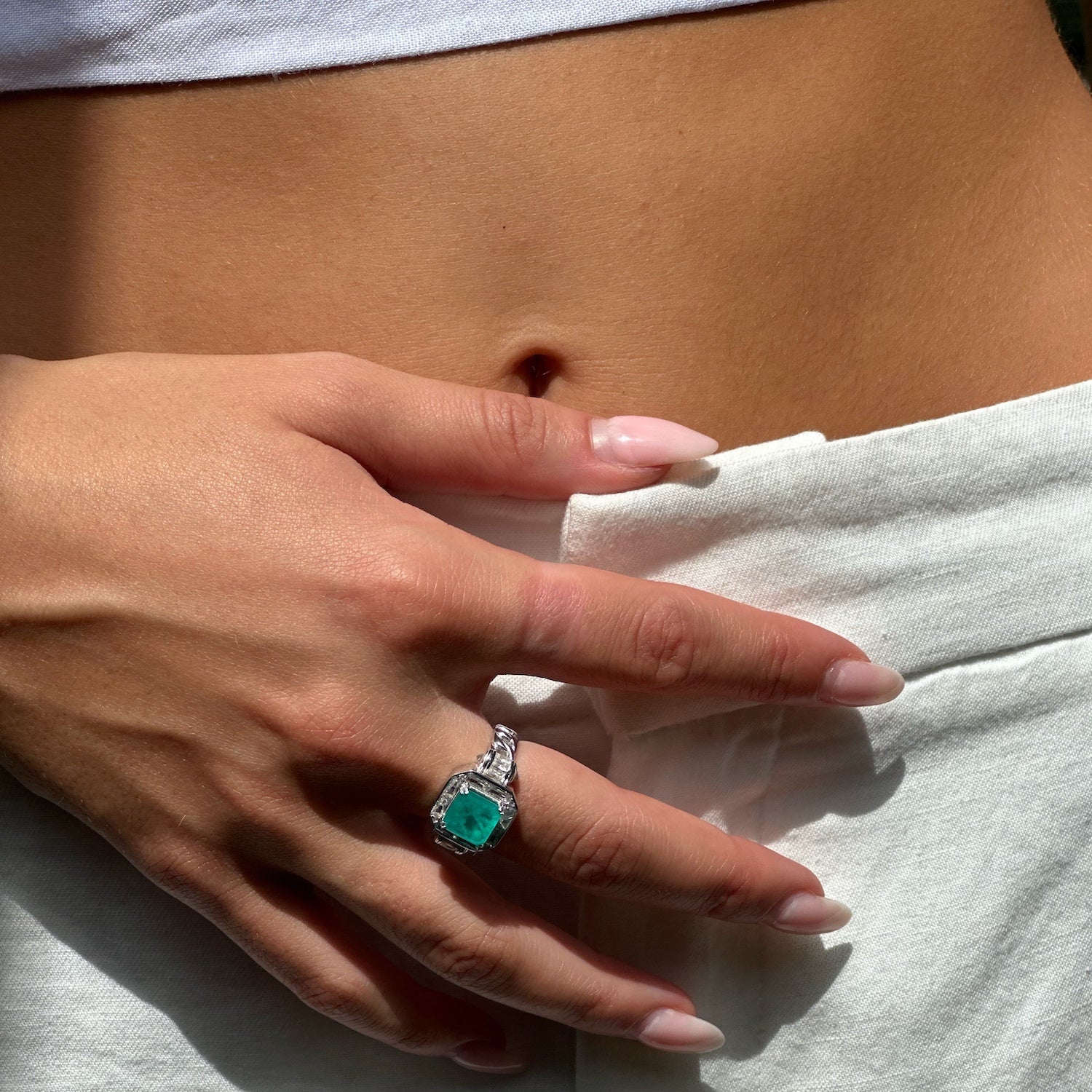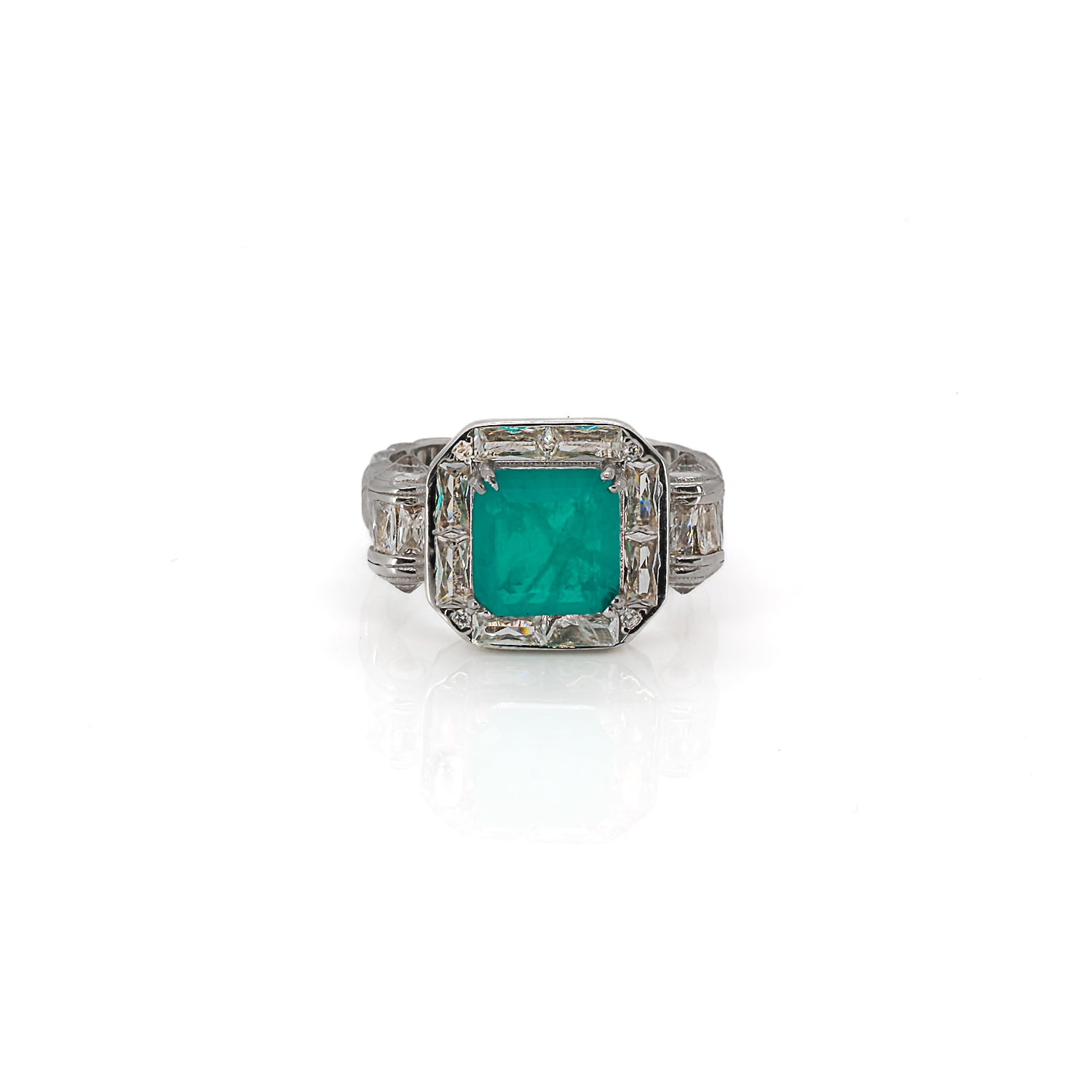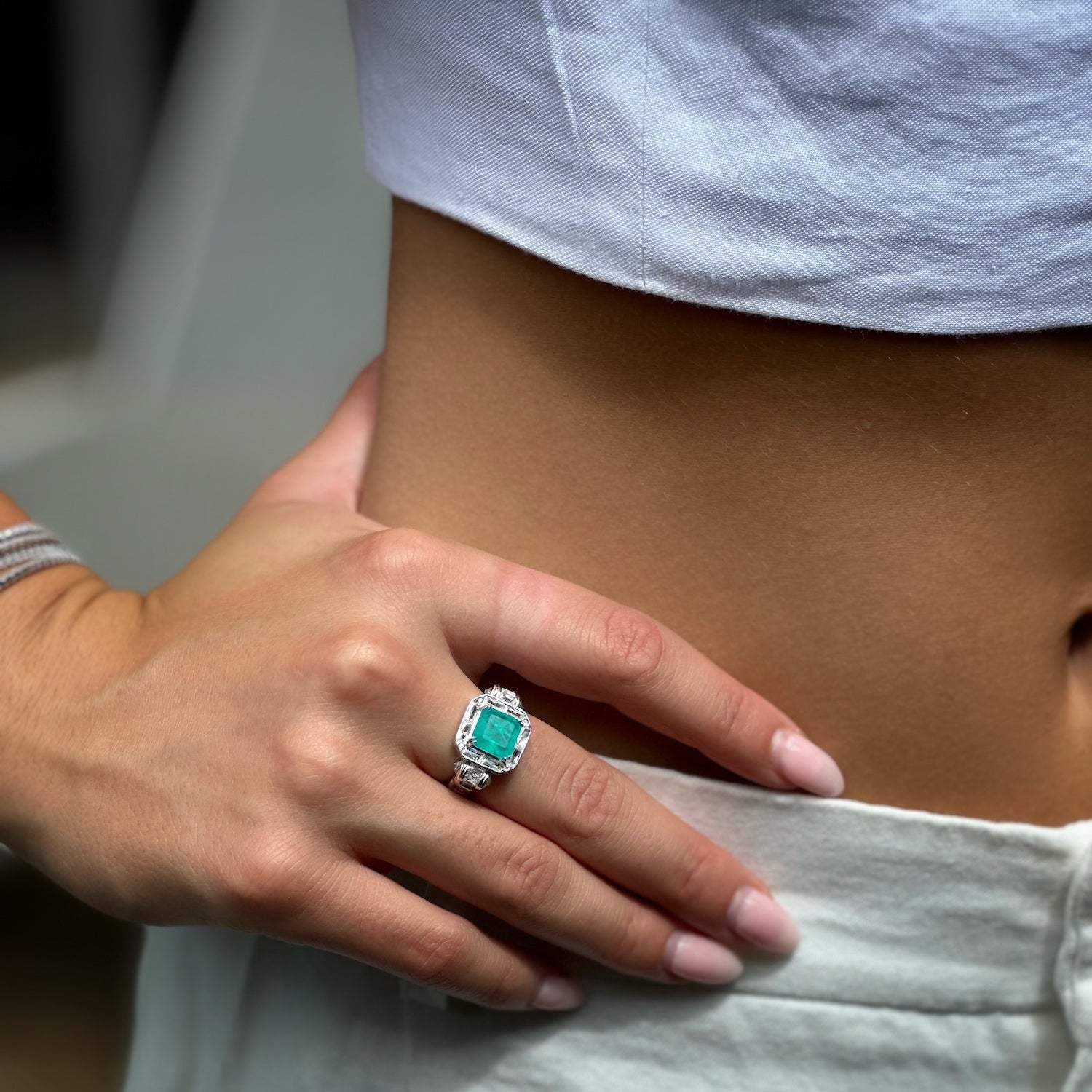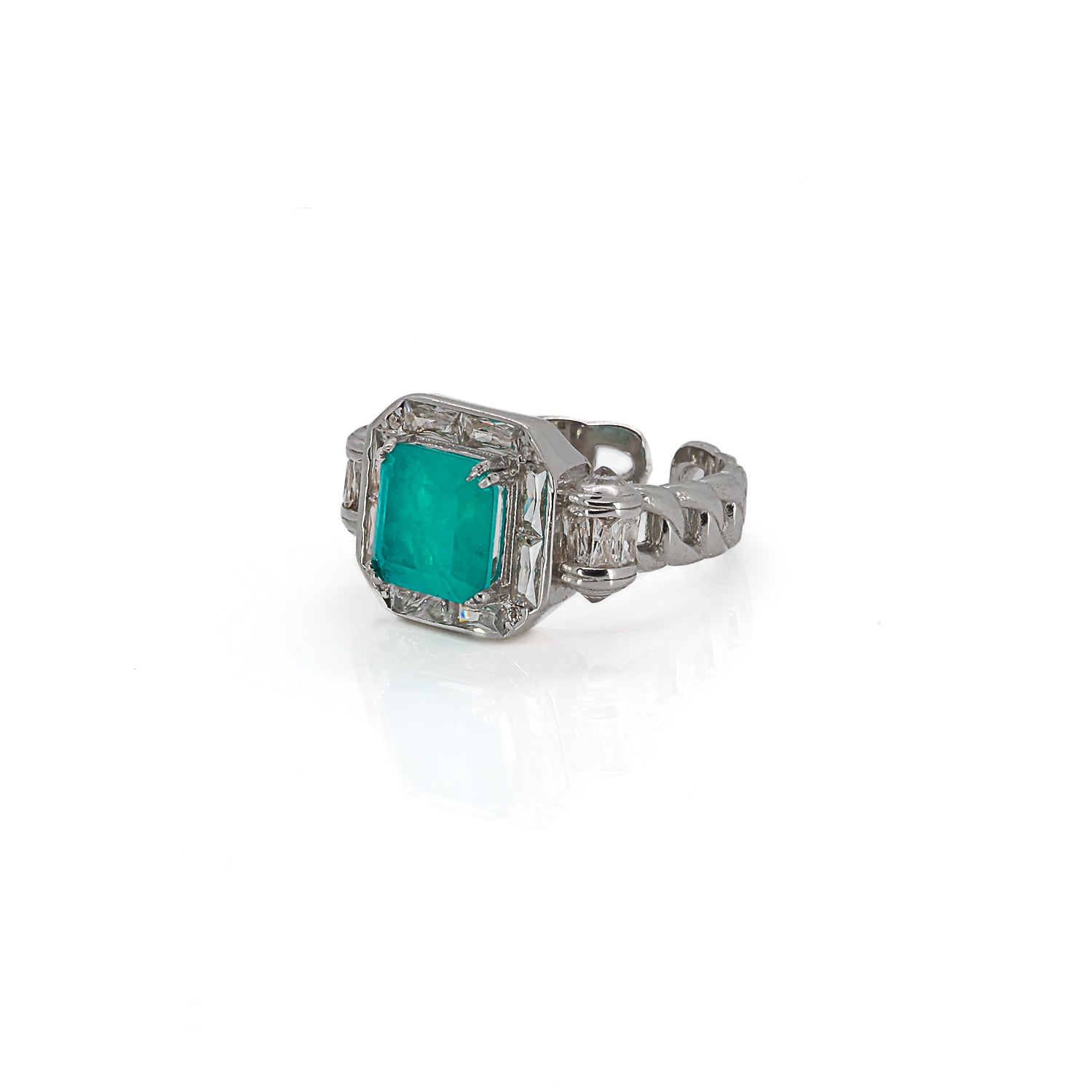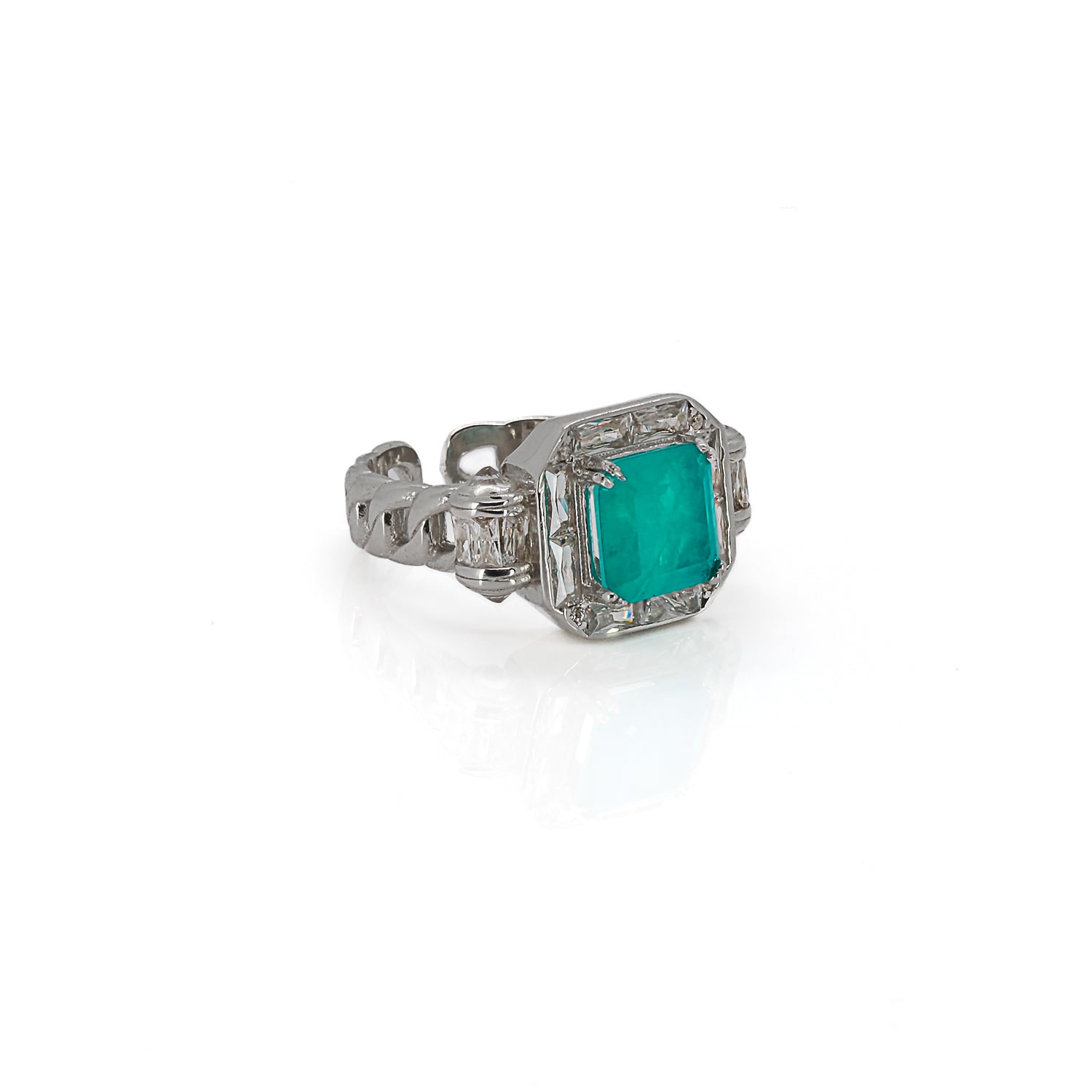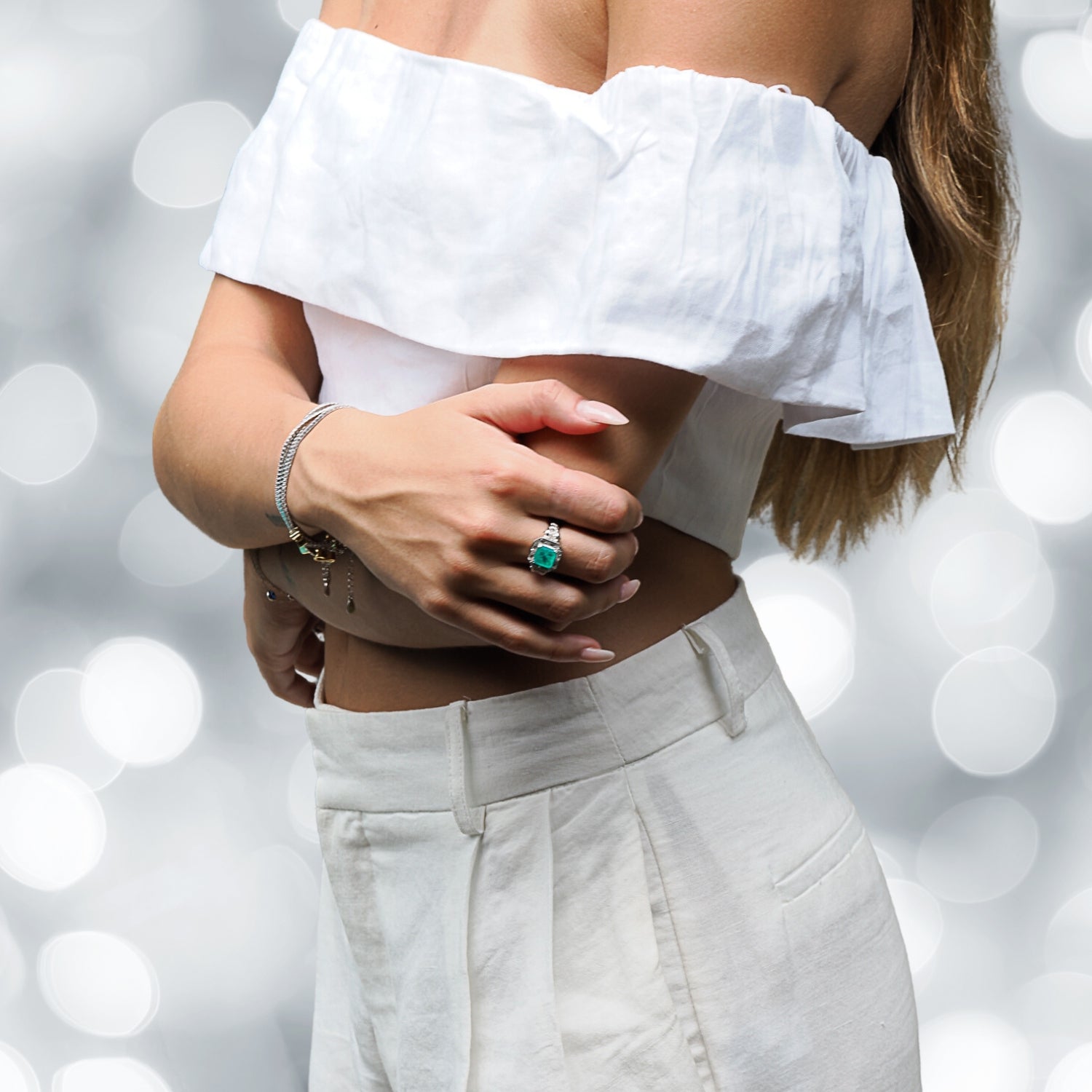 Paraiba Tourmaline Happy Cocktail Ring
The Paraiba Tourmaline Happy Cocktail Ring is a celebration of opulence and individuality. It's fusion of sterling silver, sparkling Cz diamonds, and the exquisite Paraiba tourmaline creates a harmonious composition that speaks to the wearer's unique sense of style.
At the heart of this handmade design lies the star of the show – a mesmerizing Paraiba tourmaline gemstone. Renowned for its unparalleled turquoise-blue hue, the Paraiba tourmaline emanates an aura of exotic luxury and sophistication.
The adjustable design of the ring ensures a comfortable fit for various finger sizes, adding a layer of convenience and versatility to its charm.
I personally hand craft each piece, making them one of a kind and meaningful...Each piece is unique like we all are...

Details;
925 Sterling silver
Paraiba Tourmaline 
Cz Diamond
Ring size Adjustable 6 to 8 

Handmade in USA
Every Ebru Jewelry purchase will arrive wrapped in a gift box
Share